A few of our favorite outdoor areas from past issues
Since summer grilling season is here, we're rounding up of a few of our favorite outdoor kitchens from past inRegister issues. These covered areas offer an oasis even in the deep heat of the summer, making the great outdoors a lot more enjoyable.
The three homes we're featuring drastically range in style, from sleek black ceilings to rolling green hills. After scrolling through these lavish outdoor entertaining areas, check out our grilling recipe roundup here.
---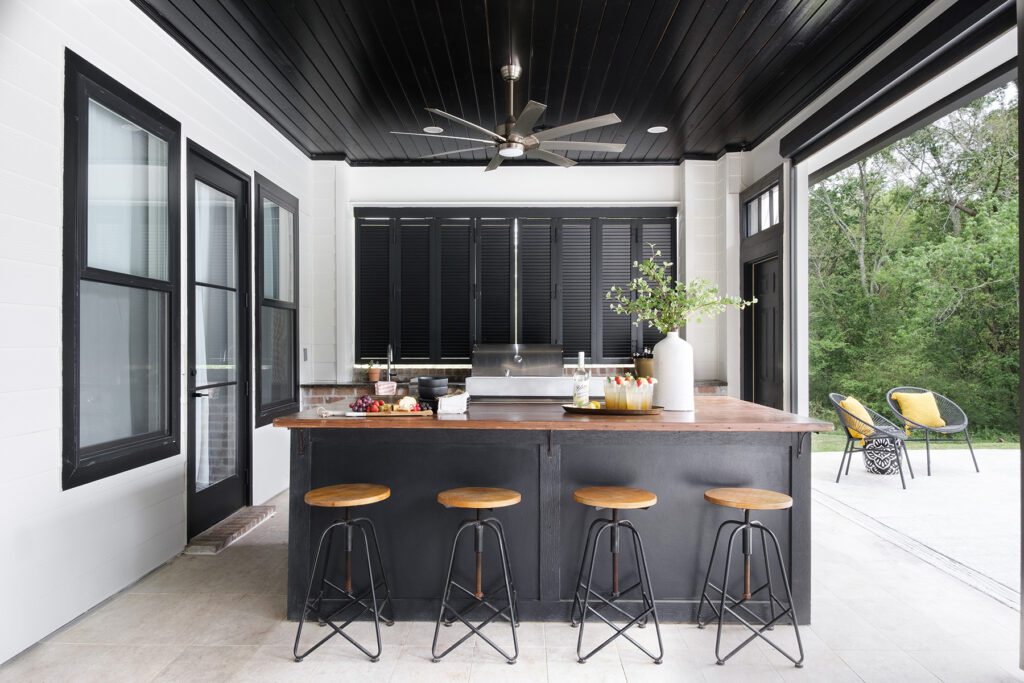 This outdoor living area includes full-service kitchen with a grill, an outdoor fridge and an island with a butcher block countertop. The adjoining living space features a permanent hard-wired gas fire pit with plenty of seating. The black-and-white color combination curated by Kristina Petit of Kristina's Collective Interiors carries throughout the interior of the home built by AP Dodson Home Builders. See the rest of Amber and Jesse Morain's modern house here.
---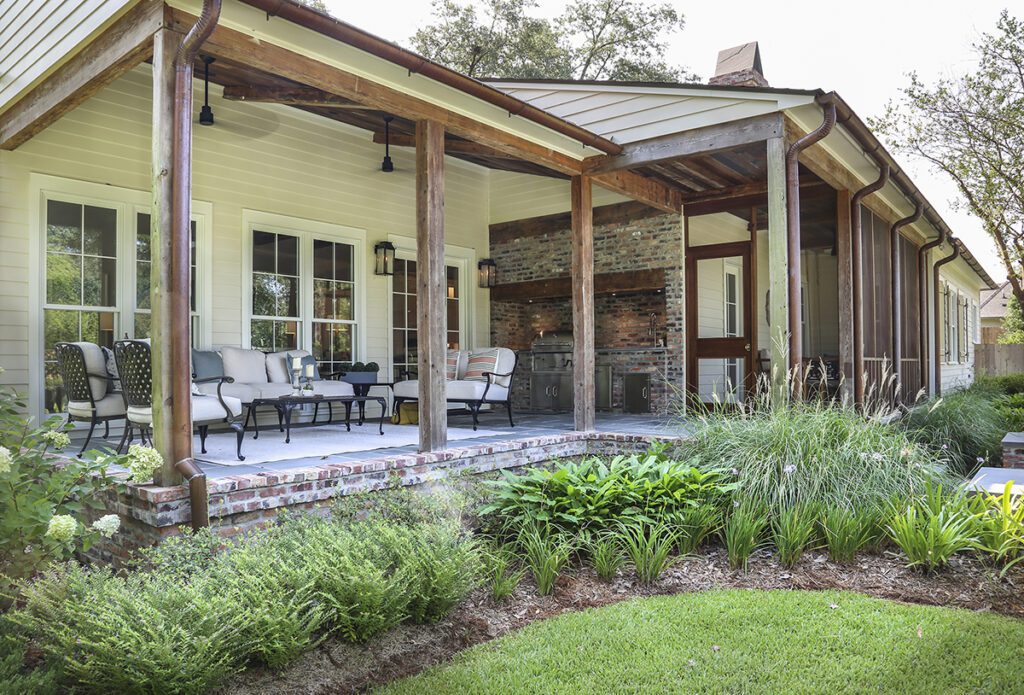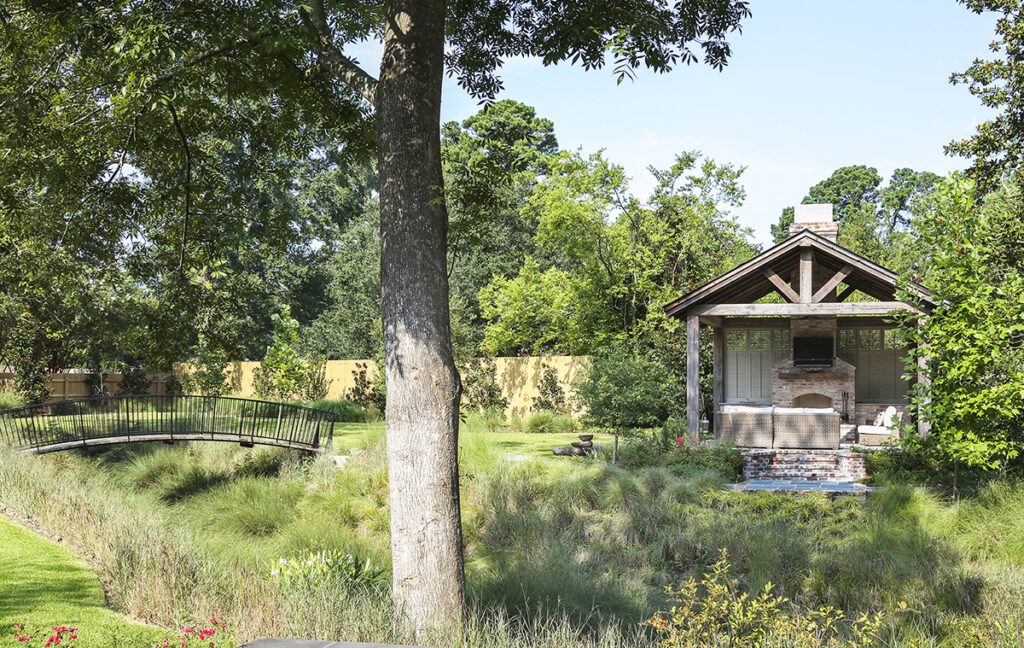 This outdoor oasis mixes the best of both worlds with an open outdoor kitchen and a screened-in porch. Across the yard and over a bridge is a covered sitting area set in the serene greenery. Bonnie and Chuck Mart were able to turn their dream home into a reality with the help of architect Benjamin Bradford of Street Collaborative, Robert Scheffy of Scheffy Construction, Justin Lemoine of ELS Landscape Architecture Studio and their daughter Laura Cedor, who owns Laura Cedor Interiors. Read the full story and view the interiors of the home here.
---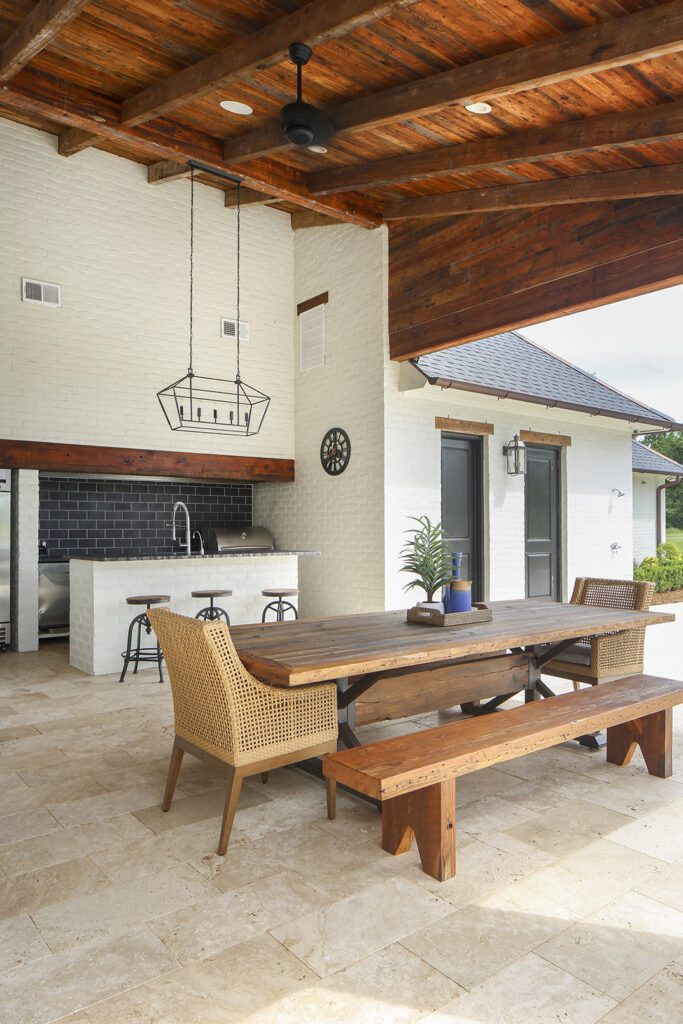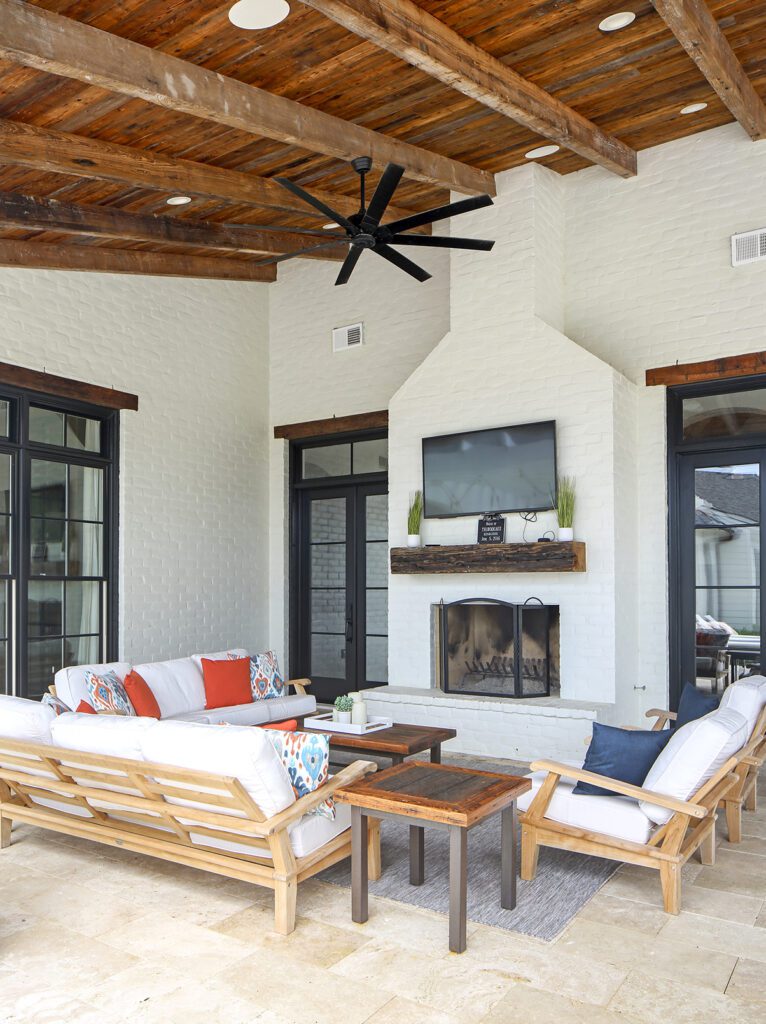 The combined living and dining area in the backyard of Cara and Wade Thibodeaux's home has modern farmhouse details and high ceilings. Architect Mark Matthews and Oufnac Construction were responsible for the building of the home, while designer Amanda Carson spearheaded the interiors. The ample outdoor space is perfect for entertaining guests, along with the rest of their home, which can be found here.
---
For a glimpse into more local homes, visit inRegister.com.