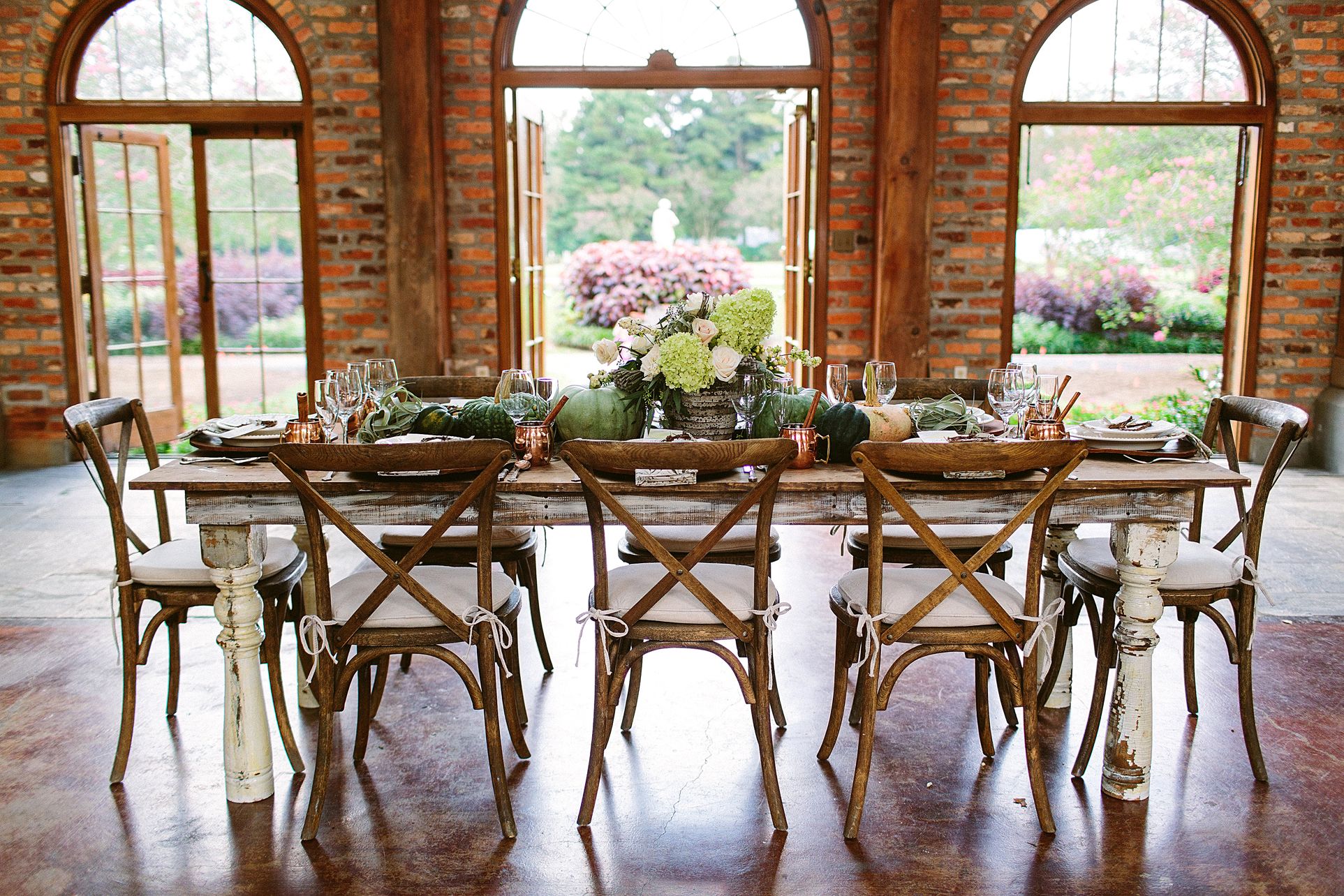 Photos by Ashleigh Jayne Photography. Styled by Angela Marie Events.
Nature tops the table in this sumptuous autumn spread
The crisp, cool days of fall call for sensational celebrations. Beautiful greens, grays and whites play a big role in this scene—forget the typical orange, red and yellow combinations. Simple and true hues from the outdoors can inspire any table setting. Pair with copper mugs, wooden chargers, antique bottles and pheasant feathers for a natural punch worthy of any indoor party.
Resources:
Click on the photos in the gallery below for a closer look at the pretty party details:
---
Hot White Chocolate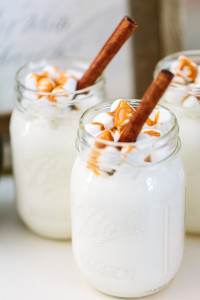 2 oz. (1⁄2 cup) finely ground or grated white chocolate
1 cup milk (for best results, use
2% fat or higher)
1 Tbsp. caramel syrup
Whipped cream and caramel sauce for garnish
In a saucepan, combine white chocolate, milk and caramel syrup. Bring to a boil, stirring constantly, for 1 minute. Garnish with whipped cream and drizzle with caramel sauce. Serve immediately. Makes about 1 cup.
Tip: Use quality chocolate bars, such as Callebaut or Valrhona.