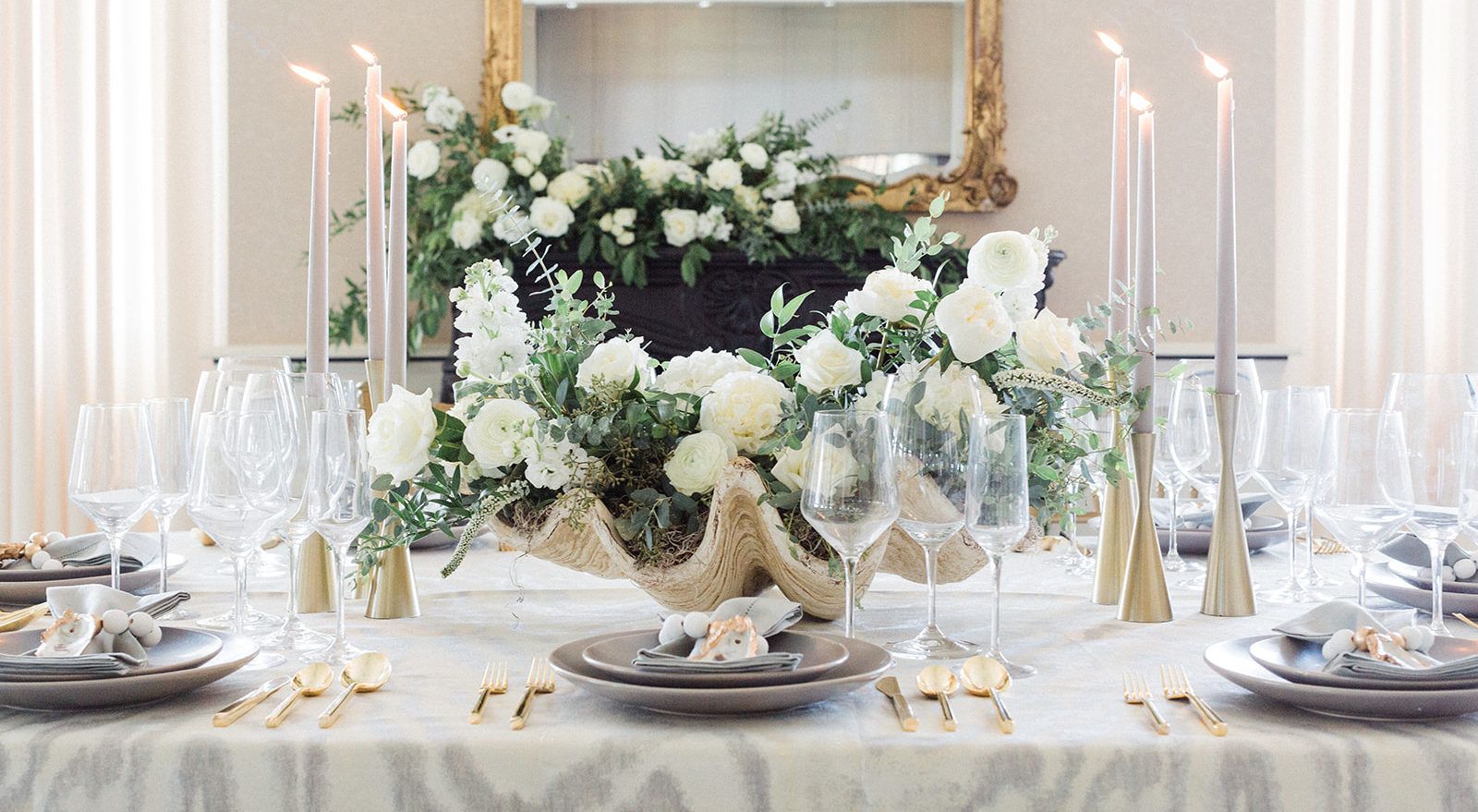 Pearls, peonies and pretty papers at a 30th-anniversary celebration
Pop the Champagne; it's a milestone marker. No matter if it's three decades of marriage or 30 years in business, this anniversary is worth heralding. Angela DiVincenti Babin of Angela Marie Events has taken the 30th anniversary gift of pearls to a new level in creating this sophisticated scene at The Country Club of Louisiana. Be inspired to dive deep and make memories of your own.
---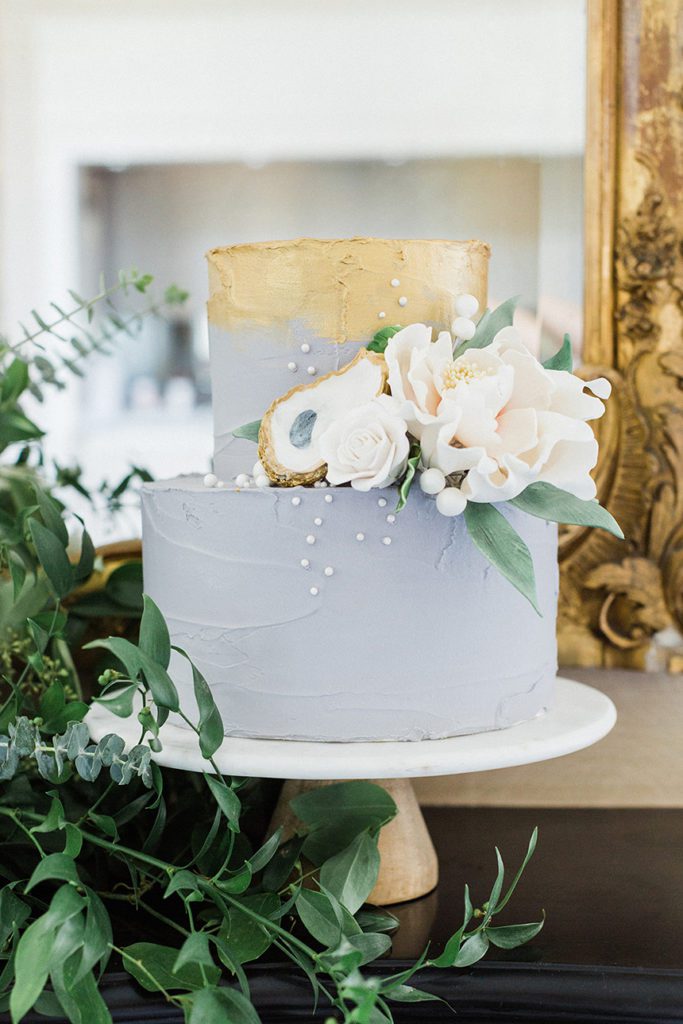 But First, Dessert
Pearls adorn this creative cake made by Sweet Stirrings. The shells and the frosted flowers were made by hand.
---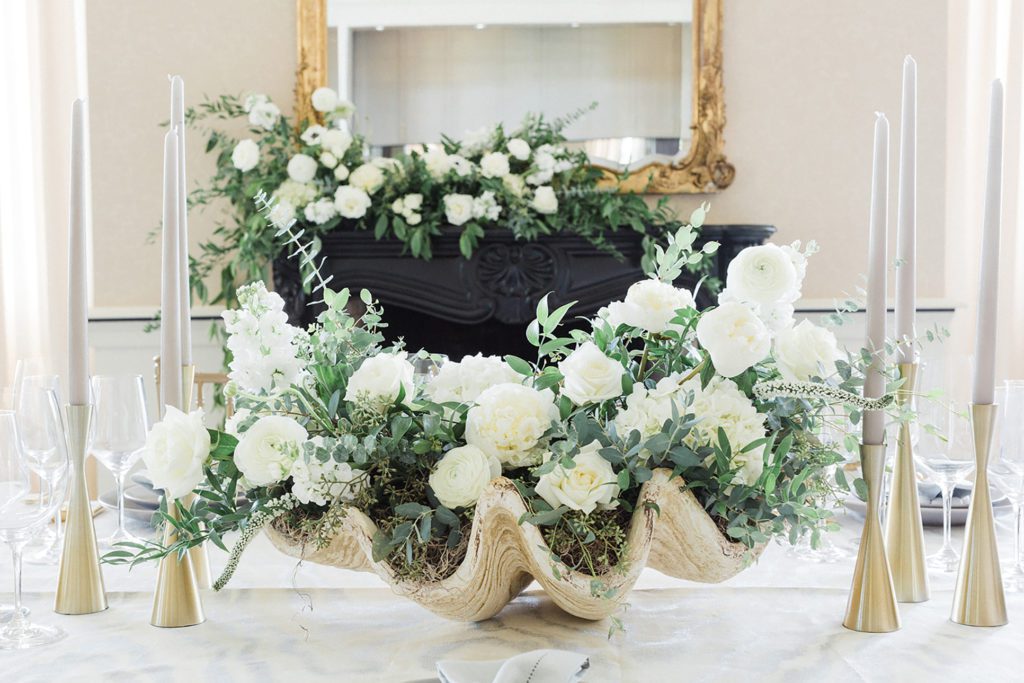 Center of Attention
A clam shell full of anemones, ranunculus and peonies mixed with greenery makes for an elegant arrangement as a centerpiece.
---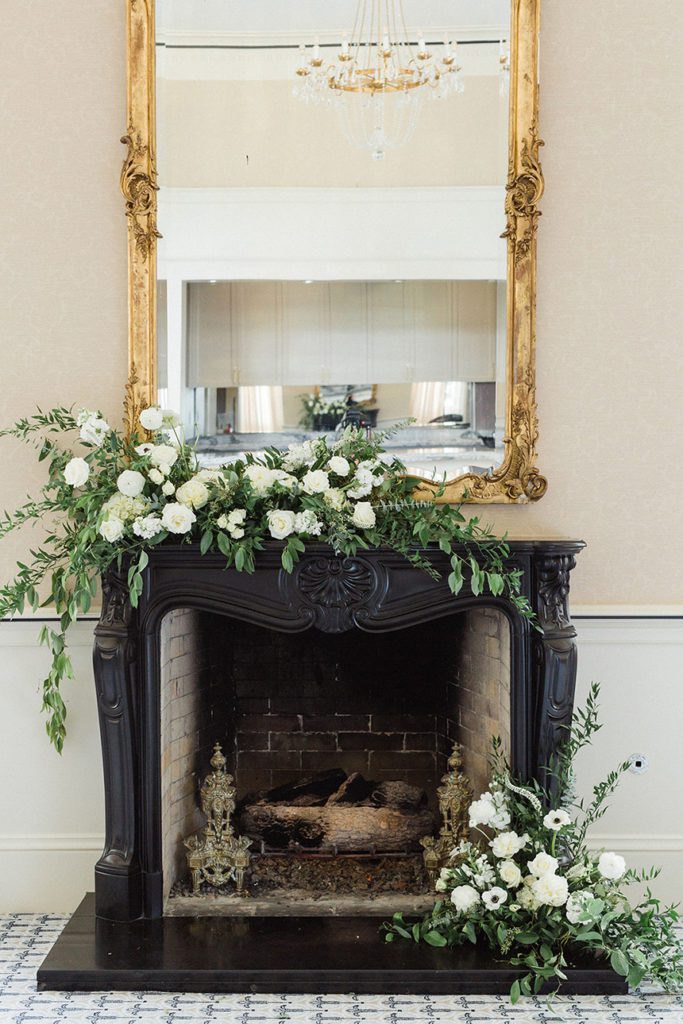 Mantel of Honor
Don't forget the fireplace. Here, romantic florals cascade from the top and touch down on the bottom in a non-symmetrical arrangement. "That's the way florals are trending," says Angela Divincenti Babin. "Not as tight. Let the flowers breathe."
---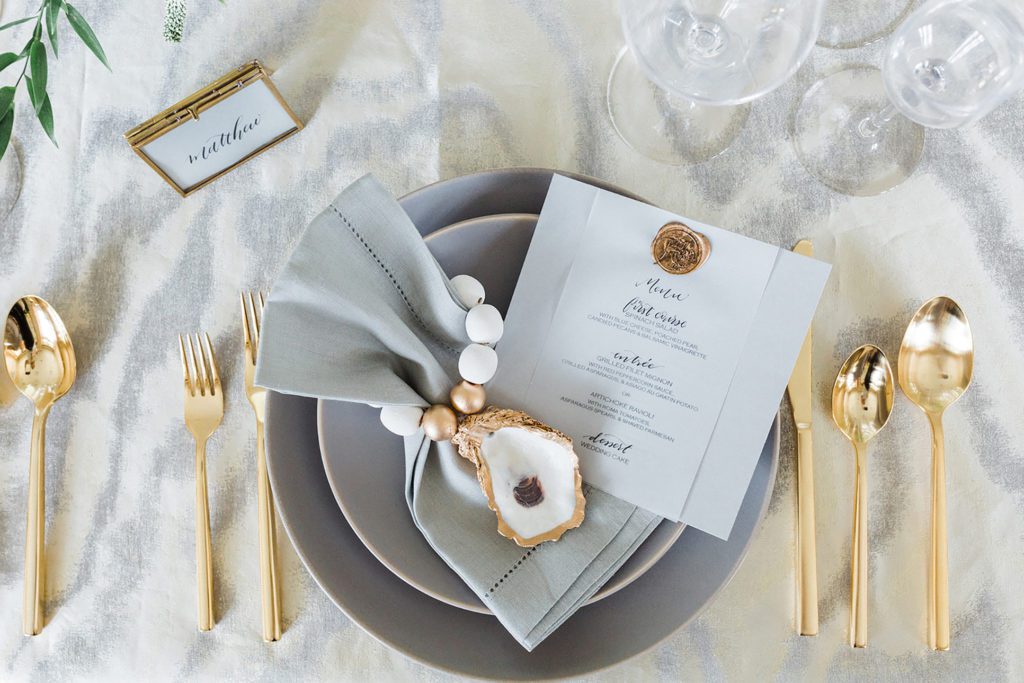 Ring Leader
Pearl-inspired beads secure the napkins and complement the gilded oyster. A gold seal with the couple's initials adds texture and personalization to the menu.
---
Invite Only
Vintage stamps set the tone for this sophisticated dinner. Also lets guests know that no detail is overlooked.
---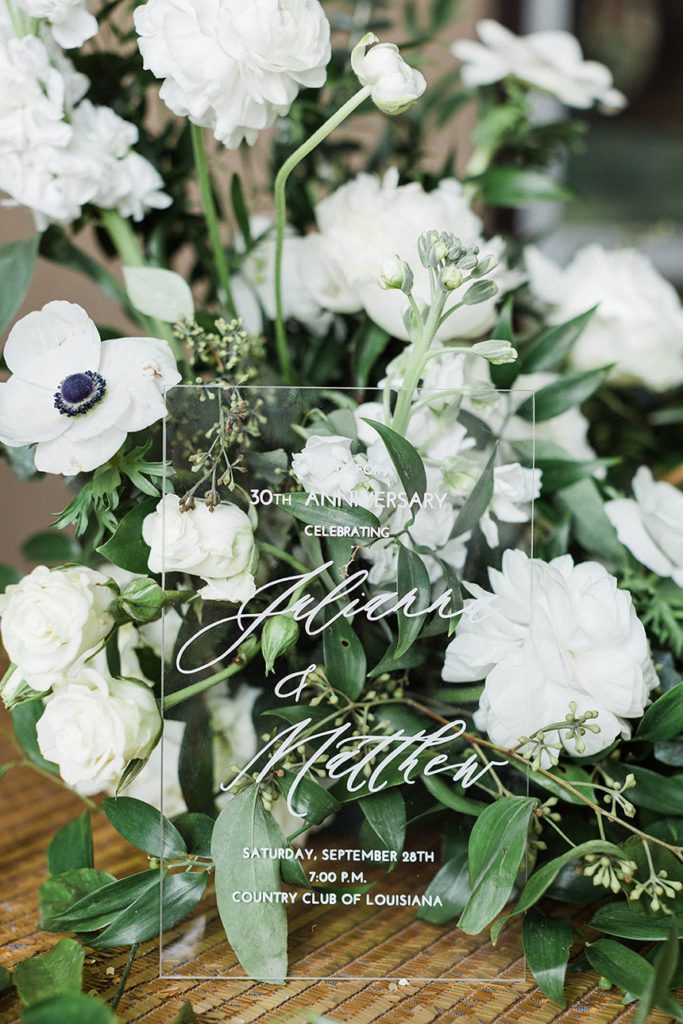 Signs of the Times
First impressions count, and this acrylic sign is both personal and celebratory. Of course, the floral arrangement is fantastic as well.
---
Dessert Drinks
Just the right touch of whimsy at the end of the evening. A bourbon milk punch for the ladies and a bourbon pecan praline for the gents. Here's to a night to remember!
---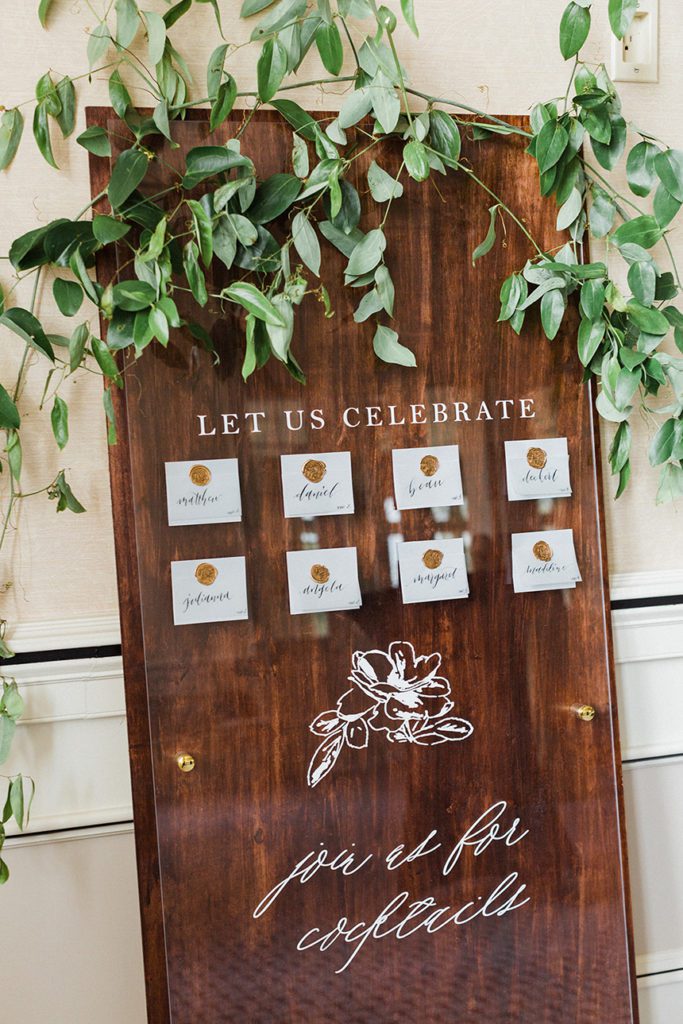 Take a Seat
"I always require my client with 40 or more guests to have a seating chart," says Babin. "Necessary for a sit-down anniversary party or a decent-size get-together." This seating chart, created on a large board with acrylic overlay, reflected the vibrant scene of the rest of the space.
---
Resources: