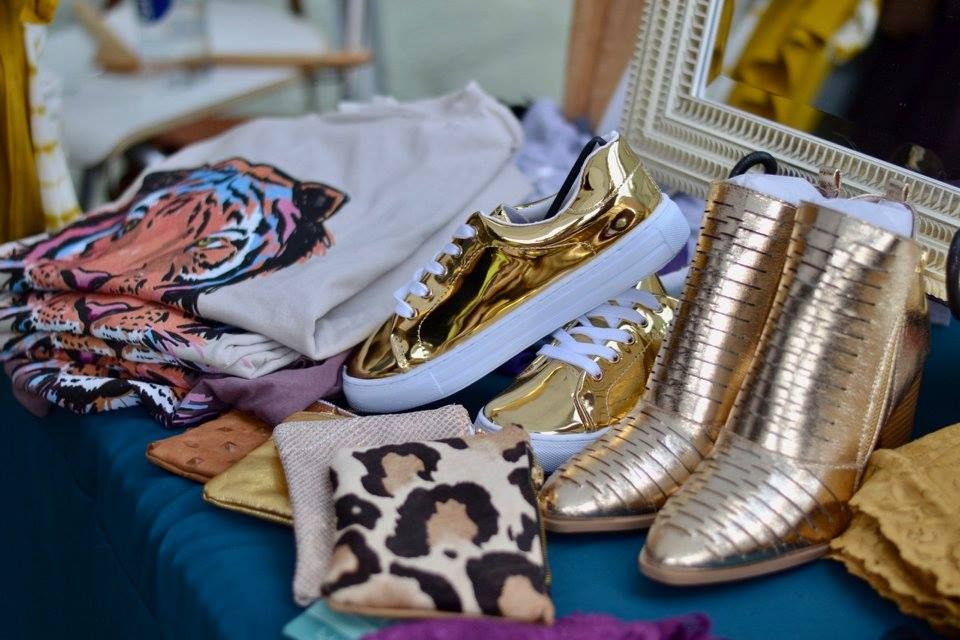 Sales roundup: Fall Fashion Fest, Giggles' third birthday, and more
The fourth annual Fall Fashion Fest is this Saturday, August 25, at Tin Roof Brewing Company from 4 to 7 p.m. Hosted by the Baton Rouge Fashion Council, this event brings local boutiques and makers together to help create a closet of game-day looks for the upcoming season. Free and open to the public, this event will feature items for men and children, in addition to women, as well as a tailgate fashion show. For more information, visit the event page here.
---
This Saturday, August 25, is Giggles' third birthday. To celebrate, the store is hosting a day-long party complete with a 50% off sidewalk sale, the launch of a new loyalty program, doughnuts, cookies, giveaways and more. Visit the event page here to learn more.
---
NK Boutique is hosting an indoor tent sale at both its locations, with up to 75% off clothes, shoes, bags and more.
---
Through Labor Day Weekend, Lamps & Lighting is hosting a storewide sale.
---
Time Warp Boutique and Pink Elephant Antiques are teaming up for a weekend-long Super Sale starting today, August 23, and running through Sunday, August 26. The sale will feature 15 to 75% off of items throughout both stores.
---
The team behind Classic Jewelers is retiring. Before the doors are closed forever, the store is offering 50% off merchandise.
---
Mint is hosting an End of Summer Sale with 30% off all summer clothes.
---
Rodéo Boutique is hosting its semi-annual Tent Sale today, August 23, through Saturday, August 25, with items as low as $5.
---
This Saturday, August 25, is the last day of Moxi Boutique's Goodbye Summer Sale, which features 50% off the entire store.
---
Custom Linens is hosting a Summer Sale, with up to 40% off select Yves Delorme patterns through Saturday, August 25.
---
The whole store is 30% off now, August 23, at Twisted Oak Boutique as part of its End of Summer Sale.
---
Crybaby Cross Stitch is popping up at Wanderlust by Abby today, August 23.
---
Select accessories are on 50% off now at Aria.
---
Tomorrow, August 24, and Saturday, August 25, Emmerson Designs is having a pop-up shop at Hemline Towne Center.
---
Are you a Baton Rouge retailer with an upcoming sale or special event? Email [email protected] with details to be featured in an upcoming Sales Roundup.