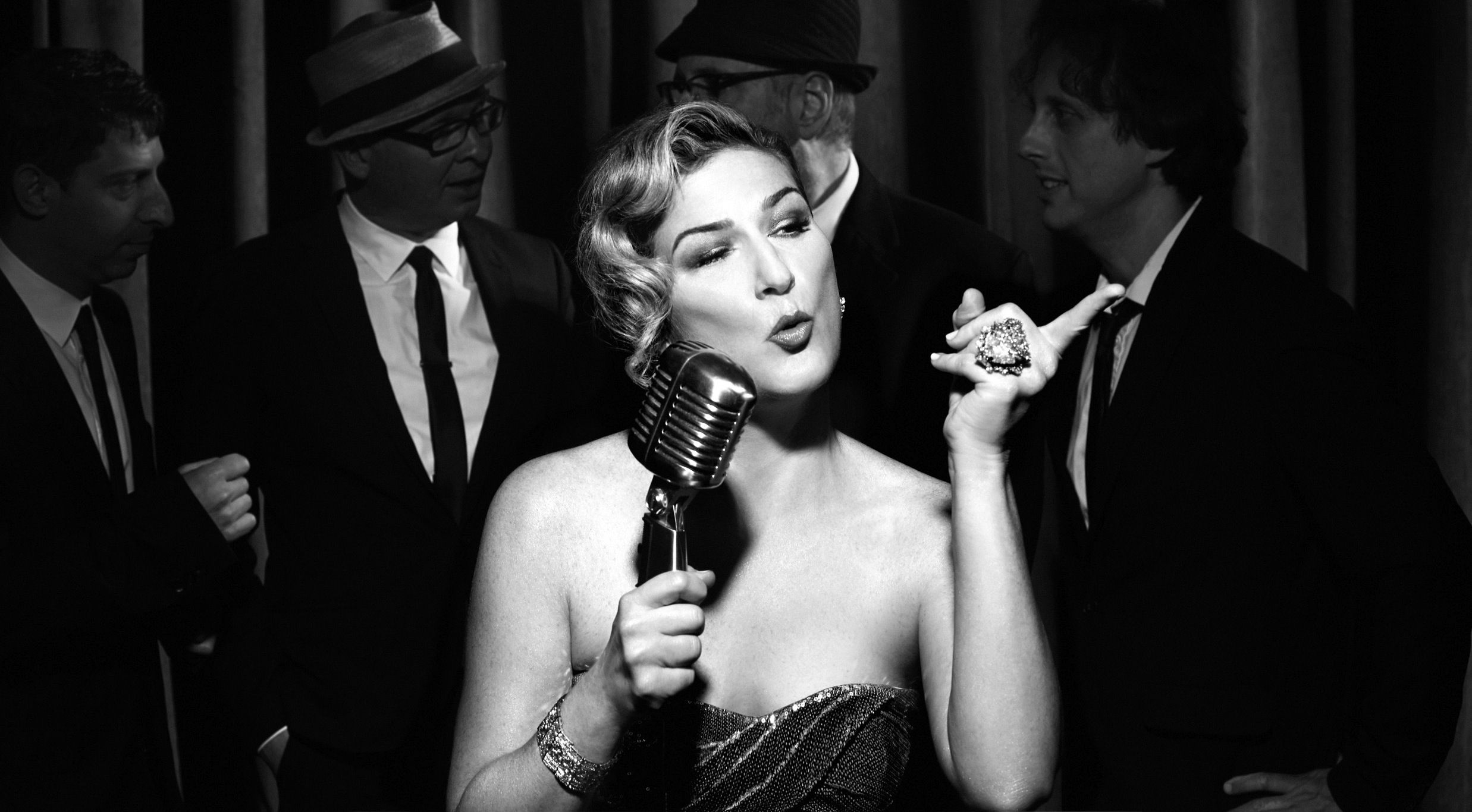 New cultural season has all the right moves
Ana Gasteyer will bring her variety show to the Manship Theatre on Feb. 26, 2016.
The upcoming local cultural season is poised to please crowds with twists, turns and leaps
Ballet may have been born in the Italian Renaissance, but there's nothing old-fashioned about the way today's dance masters are interpreting the art form. Grace and elegance share the spotlight with athleticism and emotion. Technical skill combines with originality and innovation. The evolution is inspiring audiences and cultivating a new generation of budding dancers, and it's all on display as Baton Rouge's cultural institutions launch their new seasons this month. With performances from established homegrown dance companies, renowned visiting troupes and new local ensembles, the year to come will stretch the boundaries of artistic expression. Theatrical and musical venues are making moves of their own this season, with fresh new shows and rollicking favorites. If there was ever a time for dancing in the aisles, this is it.
---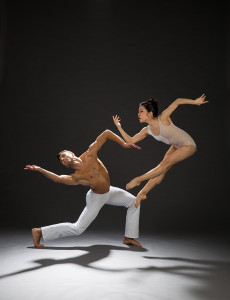 Baton Rouge Ballet Theatre
batonrougeballet.org, 766-8379
Dancers from 22 ballet companies in five states will descend on the Capital City next spring as the Baton Rouge Ballet Theatre hosts the Regional Dance America-Southwest Festival. The event, which will include master classes, seminars and more, will close with a gala performance April 10. It's an exciting conclusion to what promises to be a memorable season for BRBT. The lineup launches with a performance by visiting dancers from BalletX, Philadelphia's top contemporary ballet company, on Oct. 1. As the holidays near, local dancers shine in the annual production of The Nutcracker: A Tale from the Bayou, set for Dec. 19 and 20. This Louisiana take on a holiday tradition will feature world-class guest artists and more than 300 children along with the music of the Baton Rouge Symphony Orchestra.
---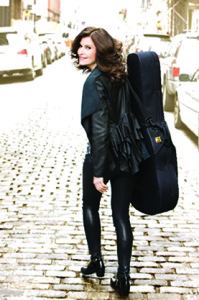 Baton Rouge Symphony Orchestra
brso.org, 383-0500
With a theme of "Explorers and Discoveries," BRSO's Masterworks Series opens with soloist Jonathan Biss performing Beethoven's Emperor concerto Sept. 25. Post-Romantic composers are the focus of an Oct. 15 show featuring cellist Gary Hoffman. Teen violin prodigy Adé Williams is featured Jan. 28, followed by an emphasis on the American songbook Feb. 25 and a tribute to Viennese greats April 14. In the Lamar Chamber Series, master guitarist Sharon Isbin leads the way Nov. 19, and local jazz/classical crossover artist Willis Delony performs Feb. 11. If pops is your passion, don't miss "Pixar in Concert" April 23, featuring music and images from 13 family-friendly films.
---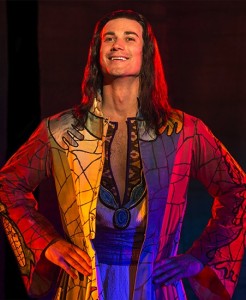 Broadway in Baton Rouge
brrivercenter.com, 389-3030
Classic crowd-pleasers fill the bill for Broadway in Baton Rouge's new season, which kicks off with Tim Rice and Andrew Lloyd Webber's Joseph and the Amazing Technicolor Dreamcoat on Oct. 4. Autumn's all-stars continue with a capella group Straight No Chaser on Nov. 8 and the dazzling Cirque Dreams troupe's seasonal show Holidaze Nov. 22. The Tony-winning musical Ragtime brings turn-of-the-century life in New York to the stage Dec. 11, followed by the high-energy Blue Man Group Jan. 14. Capping off the season is everyone's favorite orphan, Annie, on Jan. 24.
---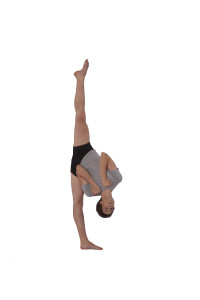 Cangelosi Dance Project
cangelosidanceproject.com, 767-0264
More than three decades in the world of dance have made Kris Cangelosi one of Baton Rouge's most innovative performing-arts instructors. Her eponymous professional company and school fuse modern dance with classical ballet for performers of all ages. This season, that cast of veteran and fresh talent will share their works at four major performances, beginning with a season-opening Meet and Greet Oct. 11. The company's annual Holiday Mix is set for Dec. 18 at the Manship Theatre. A Spring Fever show is slated for March 6, and the season's finale is its May Performance Company Show on May 27.
---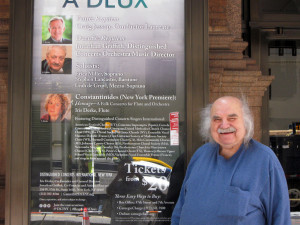 Louisiana Sinfonietta
louisianasinfonietta.org, 578-4010 (day),
766-3487 (evening)
After showcasing his original work at Carnegie Hall in June, composer and conductor Dinos Constantinides returns to his post as leader of the Louisiana Sinfonietta with a schedule of five diverse concerts. Wind instruments are the focus of an Oct. 11 performance, and a one-act opera titled Are Women People? takes the stage Nov. 3. Take a musical journey From the Baroque to the Contemporary with guest conductor Victor Klimash Jan. 24. In a nod to last season's Music for the Young, the sinfonietta offers Music for the Young at Heart Feb. 21, and the season ends with Music of Greek Composers—including three pieces by Constantinides himself—on April 24.
---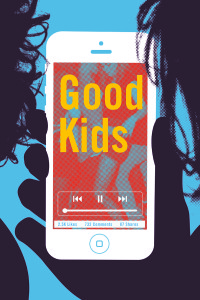 LSU Theatre
wp.theatre.lsu.edu/seasons, 578-3527
Two Mainstage productions and a host of other events give LSU's performers a chance to shine this season. The action includes Good Kids, a contemporary look at teenagers facing grown-up problems, Nov. 11-22, and By the Way, Meet Vera Stark, a comedic look at Hollywood's racial stereotypes, Feb. 17-28. LSU's Theatre Lab will present four shows, including Shakespeare's A Midsummer Night's Dream March 8-13. Spring is also the time for the LSU Annual Dance Concert April 23, a Physical Theatre Showcase April 27, and the Take One Film Festival—featuring short films produced by LSU students—April 30.
---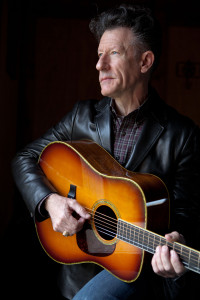 Manship Theatre
manshiptheatre.org, 344-0334
The Manship Theatre microphones will sizzle this season as award-winning singers and comedians bring their acts to the Capital City. Three of the biggest acts—The Mavericks on Sept. 24, Lyle Lovett and John Hiatt on Oct. 28, and red-carpet gala headliner Randy Newman on March 3—will play to member-only audiences. But there's plenty for the public as well, including a concert by Mavis Staples and Joan Osborne Oct. 11, funny lady Ana Gasteyer's variety show Feb. 26, and Rhonda Vincent March 6. Younger crowds will enjoy Skippyjon Jones Snow What Nov. 12, The Shoemaker and the Christmas Elves Dec. 6, and Goodnight Moon & The Runaway Bunny Feb. 28.
---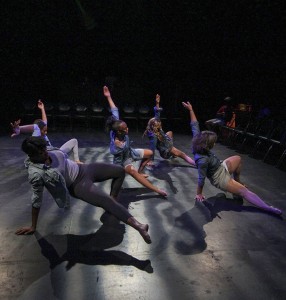 New Venture Theatre
newventuretheatre.org, 588-7576
Launched in 1997 as a community center program aimed at making performing arts accessible to the underserved, New Venture Theatre has grown into a citywide showcase for emerging talent. Now housed at the Manship Theatre, the organization will host an evening with the memorable melodies of Billie Holliday in Lady Day at Emerson's Bar and Grill Oct. 15-18 and Oct. 22-25. The theater's new dance division, New Venture Movement, presents a lively production called Soul, which features the 1960s-born musical genre and combines elements of African-American rhythm and blues with jazz, on Nov. 14 and 15.
---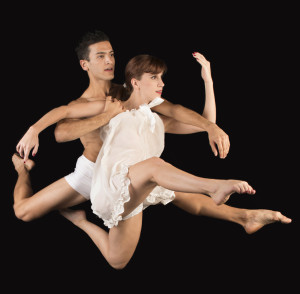 Of Moving Colors
ofmovingcolors.org, 338-0804
This Capital City contemporary dance theatre company promises to take audiences on a wild ride from Shakespeare to Sinatra during the upcoming season. If you missed it last season, a modern take on Romeo + Juliet returns to kick off the lineup Oct. 23 at the Manship Theatre, followed by the fun-filled Zombie Bash 5K run/walk—complete with "Thriller" street dance—on Halloween day. The troupe's annual community performance Kick It Out brings together area children and professional dancers Jan. 22 and 23. An innovative show called You Tell Me rounds out the season April 22 and 23, allowing community leaders to create dances from their own unique perspectives.
---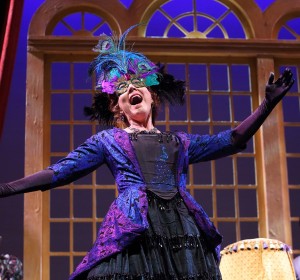 Opéra Louisiane
operalouisiane.com, 377-2029
More than 10,000 tickets have been sold since Opéra Louisiane was formed in 2007, proving that demand is high for classic cultural experiences in the Capital City. The new season's schedule aims to fill seats with five headlining events, beginning with Baritones on the Bayou at the Old State Capitol Sept. 10. A Macbeth-themed Halloween Opera Ball will draw supporters to the City Club Oct. 23 for dancing and a silent auction. The group's Young People's Opera Program welcomes budding opera enthusiasts to take in Hansel and Gretel on Nov. 15, and a Valentine's Concert is set for Feb. 13. The Gilbert and Sullivan favorite Pirates of Penzance is the season finale, set for May 12 and 14. The season will also include four installments of "Lunch with Leanne," featuring performances followed by lunchtime discussions with general director Leanne Clement.
---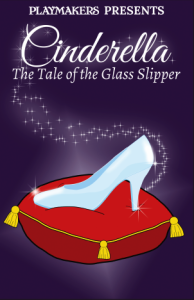 Playmakers of Baton Rouge
playmakersbr.org, 578-6996
Three of the most beloved characters in children's literature and cartoons will come alive this season as Playmakers of Baton Rouge opens wide the world of theater to young audiences, just as it has since the organization was founded in 1982. The Adventures of Tom Sawyer leads the way Aug. 21-30, followed by a holiday run of A Charlie Brown Christmas Dec. 11-20. Fairy tales will come true for little princesses everywhere as the season finale, Cinderella: The Tale of the Glass Slipper, charms the crowds June 10-19. Throughout the year, the group also offers drama classes and camps along with productions that tour to local libraries and elementary schools.
---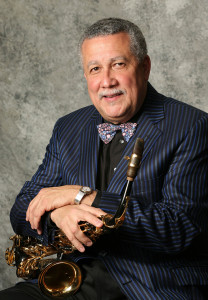 River City Jazz Masters
artsbr.org, 344-0334
It's only fitting that many of the world's top jazz performers have graced the stages of Baton Rouge, considering our region's close historical connection to the genre. River City Jazz Masters, a program of the Arts Council of Greater Baton Rouge, has drawn these musical masters each year since 2007 for public concerts and educational outreach activities. The fall portion of the new season will begin with a performance by Sean Jones, former lead trumpeter with New York's Lincoln Center Jazz Orchestra, Sept. 30. Legendary Cuba-born saxophonist and clarinetist Paquito D'Rivera, who has collected more than a dozen Grammy Awards for his cross-cultural compositions, will perform Nov. 10. Musicians visiting in 2016 will include innovative singer Carmen Lundy Jan. 15 and pianist Cyrus Chestnut March 30.
---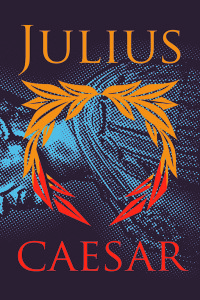 Swine Palace
swinepalace.org, 578-3527
Swine Palace tackles memorable conversations and confrontations in its 2015-16 season. It all begins Sept. 30 through Oct. 11 with Ayad Akhtar's Tony-winning play Disgraced, which centers on an Upper East Side dinner party at which sticky subjects including race, prejudice and politics are all on the table. William Shakespeare's As You Like It gets a curtain call Jan. 22-24 after its recent run in July 2015, offering audiences another look at Rosalind's romp through the woods. Vieux Carre by Tennessee Williams examines the lives of residents of a French Quarter rooming house April 13-24. It's back to the Bard July 20-24 as Julius Caesar presents a timely election-year look at political tension and betrayal.
---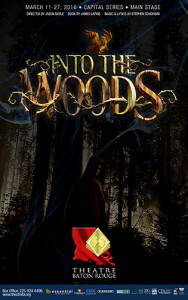 Theatre Baton Rouge
theatrebr.org, 924-6496
The 2015-16 season marks quite a milestone for Theatre Baton Rouge, which celebrates 70 years of entertaining local theatergoers with a yearlong party featuring plenty of crowd-pleasing shows. Highlights of the six-production Capital Series include Monty Python's Spamalot Sept. 18 to Oct. 4, Into the Woods March 11-27, Don't Dress for Dinner April 15 to May 1, and The Little Mermaid June 3-19. The three-show City Series gets gritty with Next to Normal Aug. 7-16 and Glengarry Glen Ross Feb. 12-21. Audiences will also get their annual chance to shake off the holiday humbugs with A Christmas Carol Dec. 11-20.