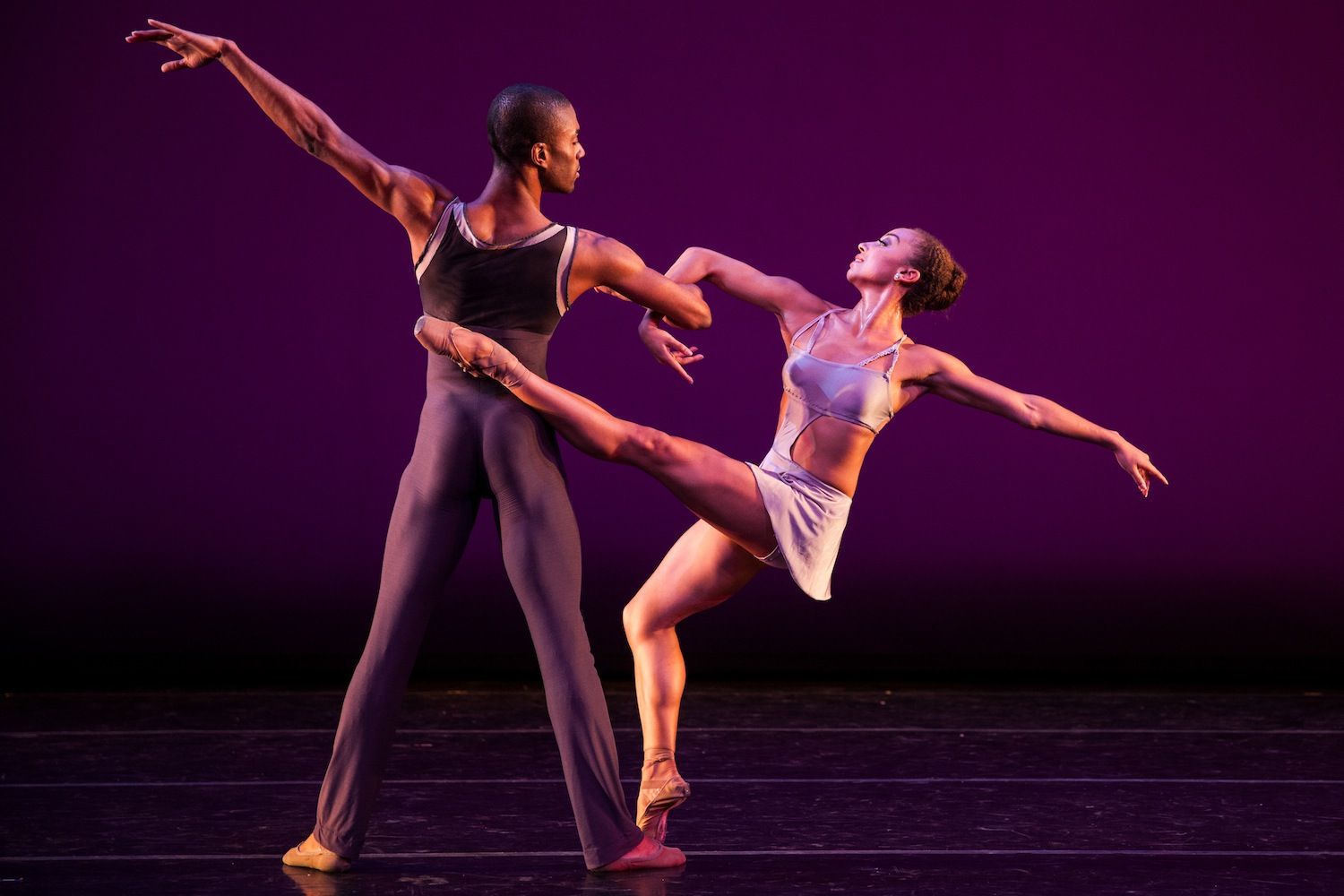 Characters from beloved stories come to life in local cultural venues this season
The mischievous Peter Pan. A murderous prom queen. Star-crossed Shakespearean lovers. A very hungry caterpillar and a curious monkey. Some of the most colorful characters ever found in literature will leap from their parchment pasts and into the three-dimensional present this season as local performing-arts organizations present a treasury of productions to thrill audiences of all ages. Their stories drawn directly from dog-eared bedtime stories and best-selling novels, these shows are part of a community-wide medley that will also offer acclaimed international performers, rollicking Broadway musicals and graceful local dancers. "So come with me," as a flying boy once said, "where dreams are born " The magic is just beginning.
---
Baton Rouge Ballet Theatre
batonrougeballet.org, 766-8379
The assassination of Martin Luther King Jr. inspired the creation of the Dance Theatre of Harlem in 1969, with a mission of enriching lives around the world. On Oct. 28, the ensemble brings its global passion to our region as guest of the Baton Rouge Ballet Theatre, and the show promises to be an eclectic 21st-century take on this traditional form. The beloved Baton Rouge tradition known as The Nutcracker: A Tale from the Bayou adds essential holiday cheer on Dec. 20 and 21; and the season wraps up with "Beyond Ballet," a blend of contemporary and classical styles, April 17.
---
Baton Rouge Symphony Orchestra
brso.org, 383-0500
Three intimate concerts were held during the first BRSO season back in 1947 and '48. More than 60 years later, the reach of this local favorite arts organization stretches much further, with more than 60 concerts annually in venues in Baton Rouge and beyond. The biggest draws each year are always the Masterworks concerts, and this season is no exception, with major guest artists including Russian-American violinist Yevgeny Kutik Oct. 16 and French pianist Philippe Bianconi Nov. 20. Baritone Jonathan Beyer headlines the "Home for the Holidays" concert Dec. 4. The bigger-is-better lineup is capped by a tribute to Prokofiev and Tchaikovsky April 23.
---
Broadway in Baton Rouge
brrivercenter.com, 389-3030
Seven seems to be a lucky number for this season of the River Center's popular "Broadway in Baton Rouge" series. The schedule features seven high-energy shows filled with familiar tunes and plenty of laughs, highlighted by the classic Seven Brides for Seven Brothers March 11. The fun begins on Oct. 9, when Smokey Joe's Cafe serves up a wild party headlined by the Coasters. Sister Act brings its divine brand of comedy to the stage Nov. 9, followed by Flashdance: The Musical Jan. 8. From Broadway's past to its provocative present, the schedule also includes Guys and Dolls Feb. 4 and Stomp April 7.
---
 Cangelosi Dance Project
cangelosidanceproject.com, 767-0264
Kris Cangelosi's recent recognition as a Louisiana Arts Leader and one of the city's Influential Women in Business highlights the growing influence of her dance school and company. This season, the former international performer brings her troupe's unique style to the "Kaleidoscope" event Nov. 6 and the traditional "Holiday Mix" performance Dec. 20 and 21, featuring her own original works. The Manship Theatre will host "Collection of Works '15" May 29. And new this year, Cangelosi will host "3 Minutes or Less," a fast-paced sequence of performances, at the Hartley/Vey Studio Theatre Sept. 28.
---
 Louisiana Sinfonietta
louisianasinfonietta.org, 578-4010 (day), 766-3487 (evening)
The LSU School of Music Recital Hall is the home stage for this small orchestra led by internationally renowned composer and conductor Dinos Constantinides. The group's 32nd season features five well-rounded concerts, including the grand-opening show Oct. 12 featuring works by Corelli and Puccini, a concert devoted to "Music for the Young" Jan. 25, and two dedicated to "Music from Europe" on Nov. 16 and March 22. The season ender, set for April 19, puts the spotlight on Louisiana soloists as they perform great works from Vivaldi, Haydn and more.
---
 LSU Union Theater
uniontheater.lsu.edu, 578-5128
It's the golden anniversary for the LSU Union Theater, and to celebrate the milestone, a lineup of popular touring shows was selected with the goal of wowing crowds in the newly renovated venue. 300 Years of Soul offers a celebration of its own on Jan. 31 as it honors African-American musical culture from jazz to R&B. The Russian National Ballet is back with its April 28 performance of the tragic love story Giselle. A fanciful imagining of Peter Pan's early life ends the season, as Tony-winning Peter and the Starcatcher makes the most of ingenious stagecraft and sets imaginations soaring.
---
 LSU Department of Theatre
wp.theatre.lsu.edu, 578-3527
From family struggles to a friendless but fearsome teenager, the LSU Department of Theatre takes on terror and tumult in its two Mainstage productions this season. Lanford Wilson's The Fifth of July launches the series Nov. 5-16 with an intimate look at topics including the Vietnam War, drug addiction and lost dreams. Carrie the Musical, based on the Stephen King novel, brings the bloody misfit to life March 4-15, with a reworked version of the story featuring lyrics by Academy Award winner Dean Pitchford.
---
Manship Theatre
manshiptheatre.org, 344-0334
Famous faces from the worlds of music, television and even literature will take the stage at the Manship Theatre this season in shows designed to appeal to fans young and old. Ziggy Marley brings his father's legendary reggae legacy to town Oct. 22, while Loverboy will have the audience "Lovin' Every Minute of It" at the theater's Red Carpet Gala March 5. Children will be charmed by a variety of colorful shows, from Mermaid Theatre of Nova Scotia's The Very Hungry Caterpillar & Other Eric Carle Favorites Oct. 12 and Curious George Nov. 2 to Schoolhouse Rock Live! Nov. 20 and Pinkalicious March 1.
---
Of Moving Colors
ofmovingcolors.org, 338-0804
History heats up in a season filled with musical nods to memorable moments from the past three centuries. The contemporary dance theater company begins its main-stage offerings with Like Totally, an '80s-inspired dance party, Oct. 23. Kick It Out, the sixth annual community performance, will feature area kids and dance pros moving to the sounds of the Rat Pack and Motown Jan. 30 to Feb. 1. The company unveils its newest series, "Shakespeare Moves," with a contemporary take on Romeo and Juliet April 24-26. Off the stage, the Zombie Bash is back Oct. 3 with a 5K run and a mass street dance to "Thriller."
---
 Opéra Louisiane
operalouisiane.com, 377-2029
Though it's only seven years old, Opéra Louisiane has already left its mark on the Baton Rouge cultural scene with high-level performances previously only available in larger cities. The new season begins with Mozart's The Magic Flute as part of the Young People's Opera Program, which offers free performances for area students; the public performance will take place Nov. 15. Come spring, Madame Butterfly floats into the River Center Theatre with a performance March 8. And new this season, fans will have a chance to learn more during a monthly series called "Lunch with Leanne," featuring performances followed by lunchtime discussions with director Leanne Clement.
---
 River City Jazz Masters
manshiptheatre.org, 344-0334
From a sizzling saxophone ensemble to a cool piano trio, the Arts Council of Greater Baton Rouge's jazz series offers something for every fan of the genre this season. The Kenny Garrett Quintet, led by the man who has been called "the most important alto saxophonist of his generation," kicks things off Sept. 25. Next comes smooth vocalist Cecile McLorin Salvant on Nov. 5, followed by the New Orleans Jazz Orchestra, featuring trumpeter Irvin Mayfield March 11. The season concludes April 29 with a trio led by jazz piano master Marcus Roberts.
---
 Swine Palace
swinepalace.org, 578-3527
Literary legends are the focus of Swine Palace's new season. Frankenstein leads the charge Oct. 1-12, the tale by Mary Shelley adapted by Swine Palace artistic director George Judy for the stage. Arthur Miller's All My Sons follows, Feb. 4-15, as a tribute to the writer in what would have been his centennial year. The season wraps up with The Book Club Play, a comedy about "books and the people who love them."
---
 Theatre Baton Rouge
theatrebr.org, 924-6496
Like a mysterious British nanny who floats in on an umbrella, the new season of Theatre Baton Rouge promises that "anything can happen if you let it." The fun begins, appropriately, with Mary Poppins Sept. 12-28, followed by a crowd-pleasing lineup that includes Lombardi—based on the legendary coach's biography—Nov. 7-23 and the naughty 1960s farce Boeing-Boeing April 24 to May 10. In the more intimate Studio Theatre, the Turner-Fischer City Series brings Neil LaBute's The Shape of Things to the stage Aug. 1-10, along with Spring Awakening Oct. 24 to Nov. 2.