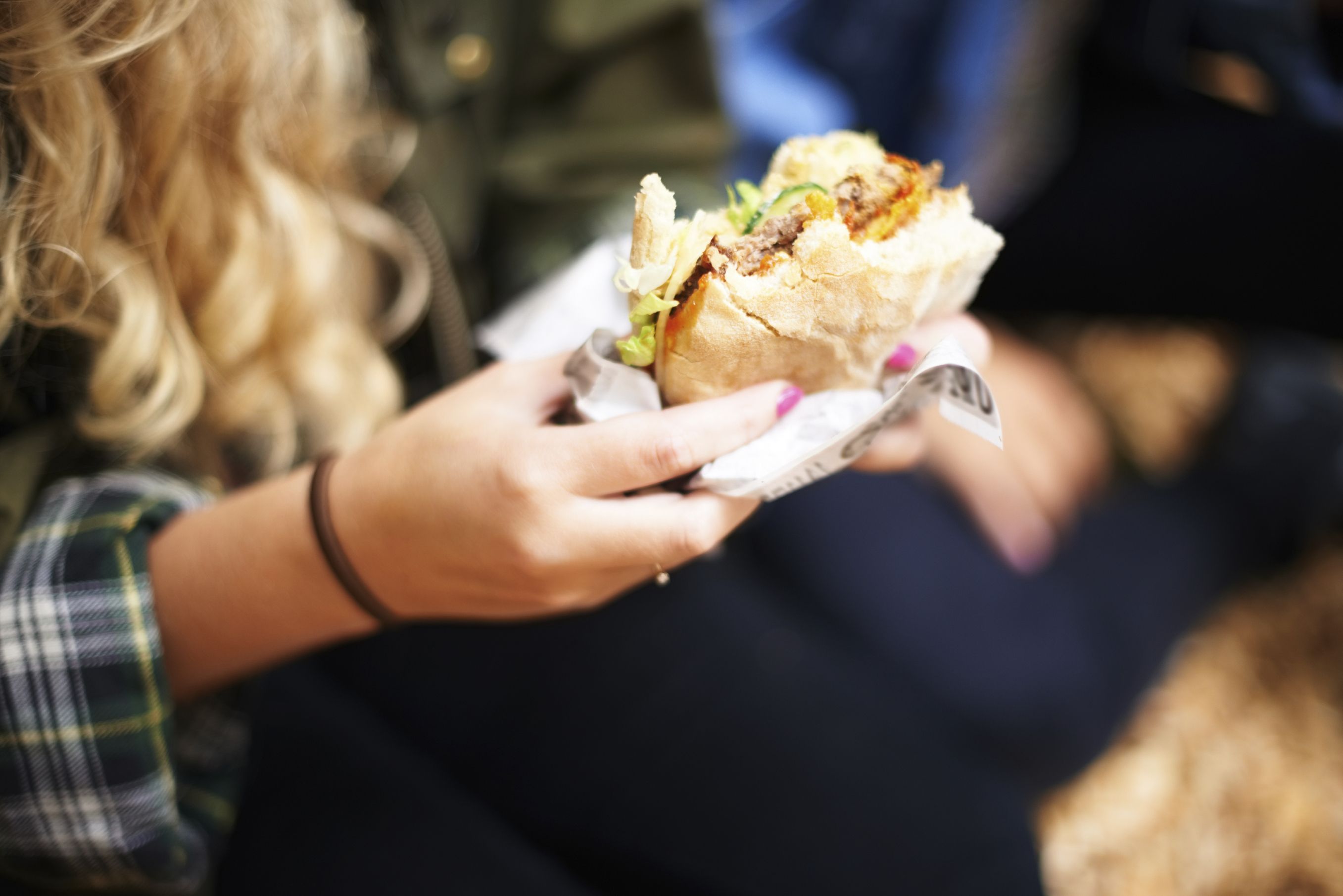 Food Village at the Louisiana Marathon Finish Festival
Although anyone hoping to run in this year's 5th annual Louisiana Marathon has probably prepared for months and signed up weeks in advance, there's still a little something left for those of us less prepared to run several miles, but still up for a good time. The 2016 Finish Festival is ready again to fill that void once racers in the 5K, Quarter Marathon and Kids Marathon cross the State Capitol Park finish line on Jan. 16, and the good times continue Jan. 17 when the Marathon and Half Marathon runners finish strong. The end-of-race celebratory festival is open to the public and will feature food catered by local restaurants and a variety of live music.
Registered runners already receive access to food and beverages on the day of their race, but friends, family and spectators can purchase a Taste Tour wristband. The $18 band allows six combined servings from the Food Village, Vegan Village, and Abita brews while listening to music by Quiana Lynell and the Lush Life, Flow Tribe, Michael Foster Project and The Lost Bayou Ramblers. A Powerade or Dasani will also be provided.
This year's  Food Village partners include ACME Oyster House, Beausoleil, Blend, Capital City Grill, Cajun Country Rice, Doe's Eat Place, Edible Events, FRESHJUNKIE, Galatoire's Bistro, Gonzales Jambalaya Festival, Hotel Indigo, Jimmy John's, Stadium Restaurant at L'Auberge, Lucy's Retired Surfers Bar & Grill, Mestizo's, Ralph & Kacoo's, Restaurant IPO, Ruffino's, Schlittz-and-Giggles, Spotters Fast Fit Food, Sullivan's Steakhouse, Tallulah Crafted Food & Wine Bar, Veron's Sausage, Roux House and Zoe's Kitchen.
The Vegan Village also features an array of local health foods from The Salad Shop, Bayou Vegan Cafe, The Big Squeezy, Capitol City Produce, Curry N Kabab, Fresh Kitchen, Greenheart, Hanley's, Love at Phirst Bite, Magpie Cafe and Room for Desert. Just try not to get overwhelmed with so many options!
To purchase wristbands and to learn more, visit thelouisianamarathon.com.