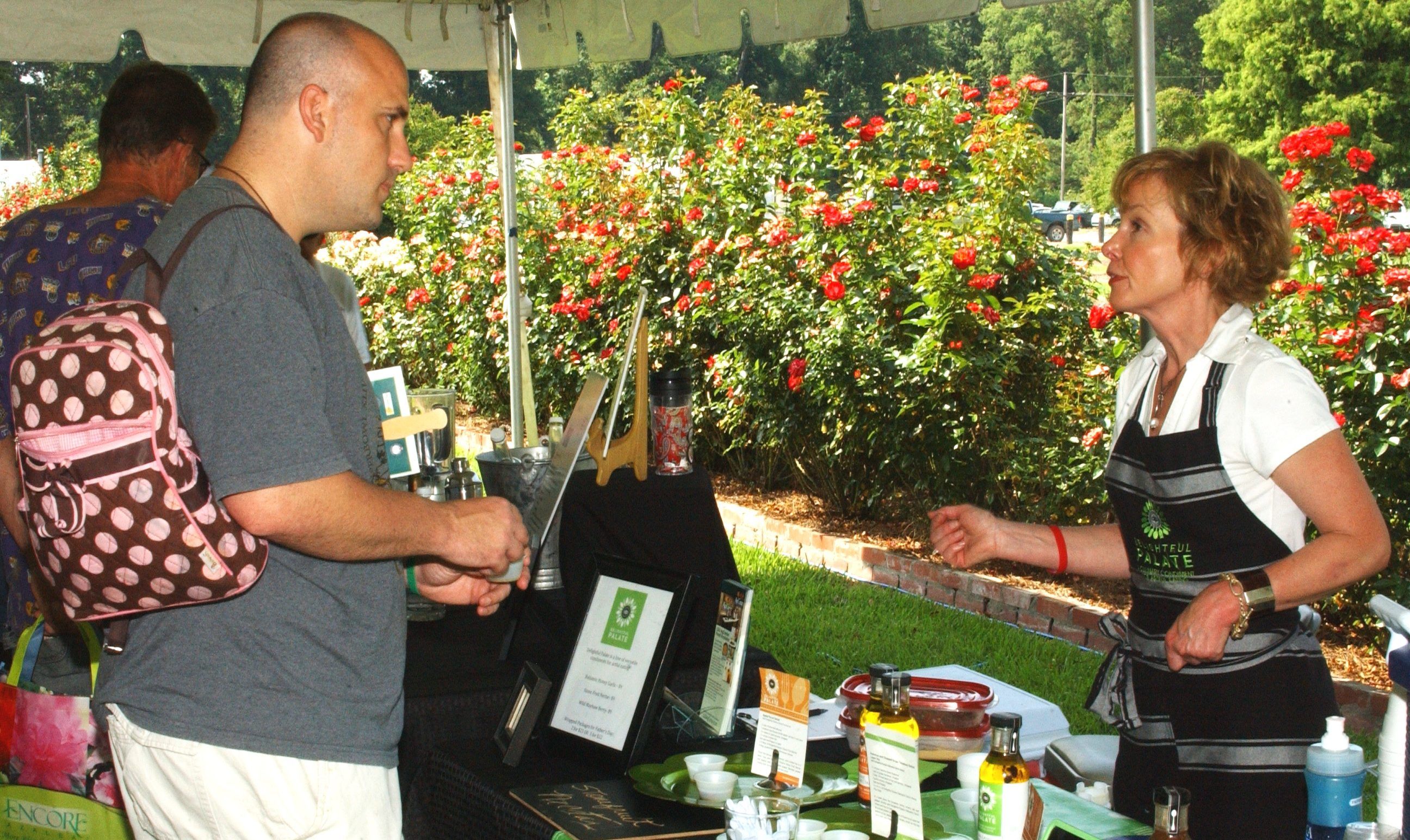 Farm-fresh fun at Burden's Garden Fest and other summer events
This Saturday, June 18, the LSU AgCenter Botanic Gardens at Burden will present its annual Garden Fest, offering visitors a chance to taste farm-fresh fruits and veggies, take hayrides, sample seasonal dishes, and learn about plants and gardening. It's the first of several botanical adventures that the site will host this summer.
The Garden Fest festivities begin at 7:30 a.m. Saturday as the Louisiana Egg Commission prepares and serves omelets to early-bird guests, who can also enjoy bloody marys courtesy of Mason's Grill. Throughout the event, which ends at 1 p.m., students from the Louisiana Culinary Institute will whip up dishes using vegetables grown at Burden, and LSU AgCenter Food Incubator companies will offer samples of their savory fare. Educational sessions will take place every half-hour between 9 and 11 a.m., and a plant health clinic will allow visitors to get their botanical problems diagnosed by AgCenter experts. Children can bring their swimsuits and enjoy waterslides, and Trixie the Clown will be around to entertain guests as well.
Young garden enthusiasts will be the focus of a "Frog and Toad" workshop next Saturday, June 25. As part of the Botanic Gardens' Children's Garden Series, this event will show kids can learn how to create miniature gardens to entice frogs and toads into their yards. The workshop lasts from 9 to 11 a.m. and is geared toward children 6 to 10, accompanied by an adult. Enrollment is limited, and advance registration is required.
For children entering fourth through eighth grades, the Rural Life Apprenticeship Program will reveal what life in Louisiana was like two centuries ago. Louisiana artisans will teach traditional folk arts like candlemaking, weaving and blacksmithing during the camp, which runs from June 27 through July 1 at the LSU Rural Life Museum (part of the Burden Museum & Gardens). Advance registration is required.
For more information about the events or their admission fees, visit lsuagcenter.com.