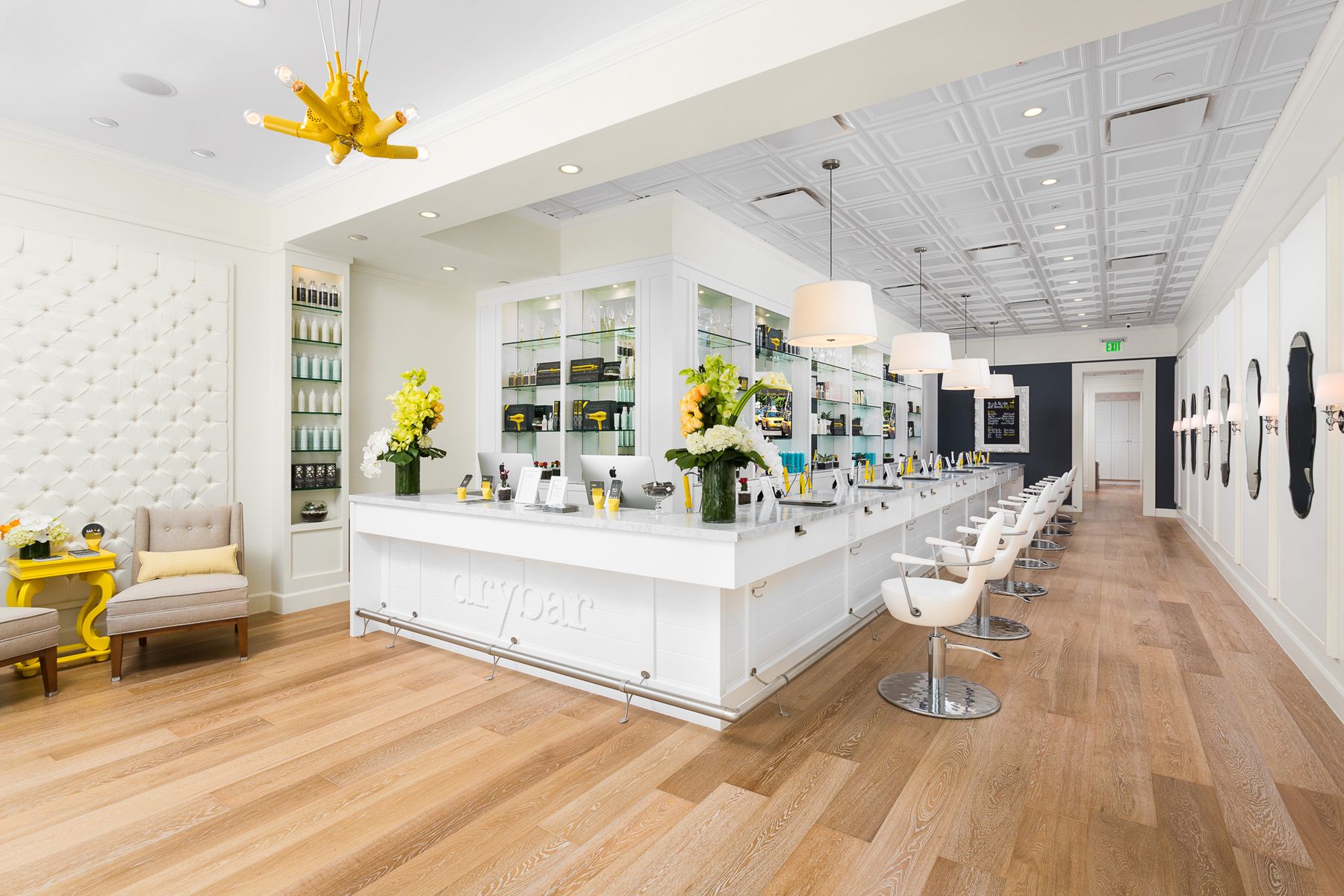 Drybar opens Friday at Perkins Rowe
Drybar, a hair-styling brand made popular through Sephora and Nordstrom retailers, isn't just a bottle of shampoo or a can of hairspray—it's a physical salon with locations in New York City, Chicago and, beginning tomorrow, December 18, at Perkins Rowe in Baton Rouge.
Don't expect a typical salon experience, though. Drybar stands out among competitors due to its refreshingly simple concept: "No cuts. No color. Just blowouts." Founder Alli Webb conceived the idea after years of frustration about overpaying for a simple blow dry at traditional salons. Now, the staff at Drybar provides professional washes and blowouts at a flat price of $40, regardless of hair length or thickness.
Because no two personalities are the same, Drybar's list of styles reads like a drink menu, listing options like the Cosmo (lots of loose curls), the Straight Up (straight with a little body) and the Mai Tai (messy and beachy waves). Even younger customers can sit down for a Shirley Temple style at $28.
The Baton Rouge location will feature Drybar's signature design seen in fashion capitals across the nation, including custom Italian chairs, tufted fabric walls, marble bars with built-in phone docking stations and flat-screen TVs featuring fan-favorite chick flicks. As previously mentioned, Drybar also offers a full line of professional hair products and tools essential to a perfect blowout.
A favorite of celebrities like Julia Roberts, Zooey Deschanel and Cindy Crawford, Drybar was named one of the top "100 Brilliant Ideas of 2010" by Entrepreneur magazine and New York Magazine's Boom Brands of 2013.
To learn more or book an appointment, call 225-271-2068 or visit thedrybar.com.