Custom disco details made this sixth birthday party memorable
Even the kids are proving that disco is far from dead, at least when it comes to party themes. The sparkling details of the disco genre have been popping up at parties of all kinds. And the sixth birthday party of Maddy Fusilier was no exception.
Party planner Gracelynn Bell, owner of Brown Magnolia Events, says she had already begun designing a disco-themed party in her head before even meeting with the birthday girl's mom, Brittany Fusilier.
"Because Maddy is the ultimate dancing queen, I immediately wanted to do disco," Bell explains. "When Brittany and I first met, she had the same theme in mind so I knew it was meant to be."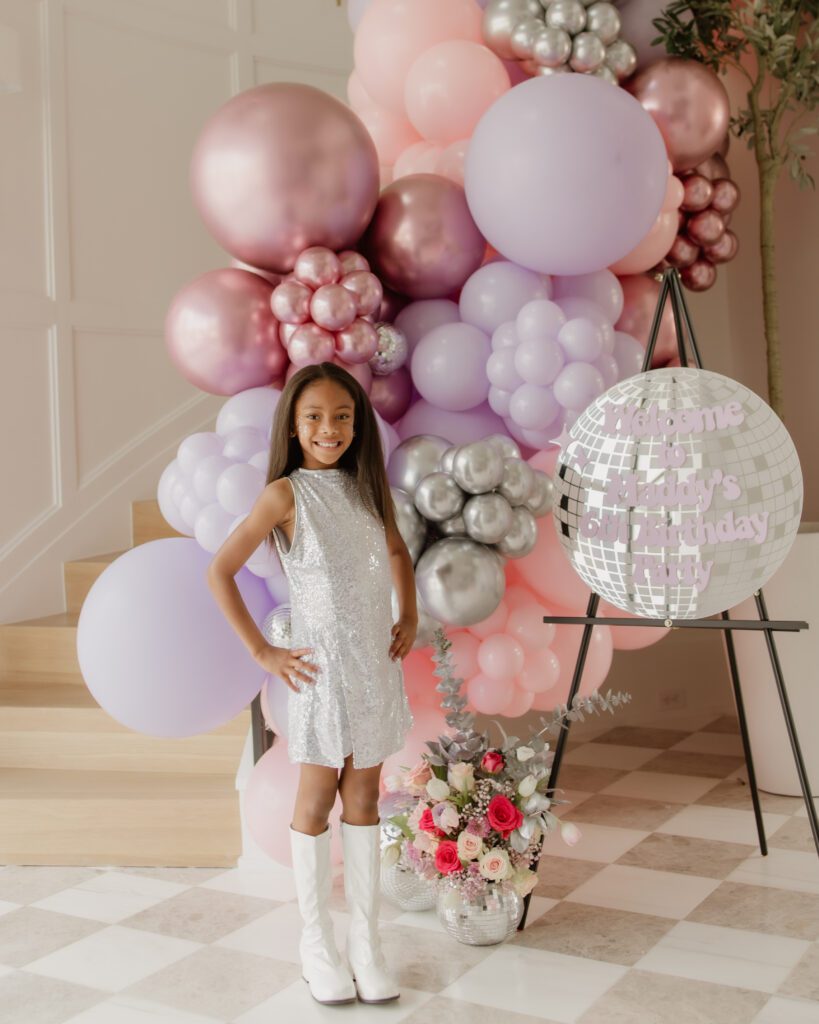 Rather than go the typical route, Bell decided to utilize a pastel color scheme, with lavenders and pinks transforming the Fusilier home into a little girl's dream. On top of the colors, Bell worked to make everything feel completely unique by adding customized details, like signage and a custom popsicle stand, that spoke to Maddy's personality and the theme overall. For her, it was the attention to detail that kept the theme consistent and made the entire event memorable.
"All floral arrangements were designed in disco balls," Bell says, "and we even placed real disco balls in the balloon design."
Keep scrolling to see all the details from the party, and click the photos for a closer look.
---
Resources
Design & planning: Brown Magnolia Events
Florals: Angela Garrison
Caterer: Kalen Bickham & Meachy Tillman McKnight 
Balloons: Lagniappe Balloon Designs
Bounce house: Jumperee Play
Cotton candy & popsicle cart: Le Doodle
Popsicle sticks: Mama Meaux Designs
Signage: G+S Woodcraft
Cake: Les Amis Bake Shoppe
Sweets: Indulge Cupcakery 
Cookies: Lou Lou and Coops Cookie Co.
DJ: DJ Supaman
Marquee letters & treat wall: Jeaux Jumps
Kids table & chairs: 33 Oaks
Tables & linens: K&B Event Rentals
---