Billy Cannon Halloween Run honors an LSU moment from the history books
When most people reminisce on Halloweens past, they usually include tales of adrenaline-pumping horror films, comically large overflowing bags of candy, or scary stories told in the dark. But if you were to ask a devoted LSU football fan of a certain generation to recount a Halloween memory, they are sure to recall Billy Cannon's iconic 89-yard punt return against Ole Miss in 1959. This historic football achievement—which helped earned Cannon a Heisman Trophy—has been celebrated throughout decades. And this year, the LSU Alumni Association and Tiger Athletic Foundation are hosting the first annual Billy Cannon Halloween Run, a virtual 5K commemorating the fan-favorite play.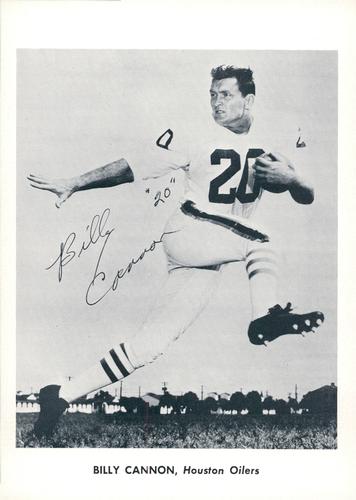 The 5K can be completed any time between Friday, October 3o, and Sunday, November 1. Whether you want to run it, jog it or make it a costumed family stroll, this event is open to all Tigers who want to get active and have some fun. The event is free, and T-shirts are available for purchase.
And if anyone might be called the event's most passionate spokesperson, it's Bunnie Cannon, executive director of development support services at the Tiger Athletic Foundation and Billy Cannon's daughter.
"There were two organizations that my dad absolutely loved, the LSU Alumni Association and the Tiger Athletic Foundation, because they supported football," says Cannon. "He loved LSU, and anything that he could do to support those two organizations and the university as a whole is what he would do."
The event will raise funds for the LSU Alumni Association and the TAF Billy Cannon Memorial Endowment Scholarship. You can contribute to the fundraiser by purchasing a T-shirt and/or making a donation through the Forever 20 Promotion.
Click here to register for the Billy Cannon Halloween Run and to learn more about the event.