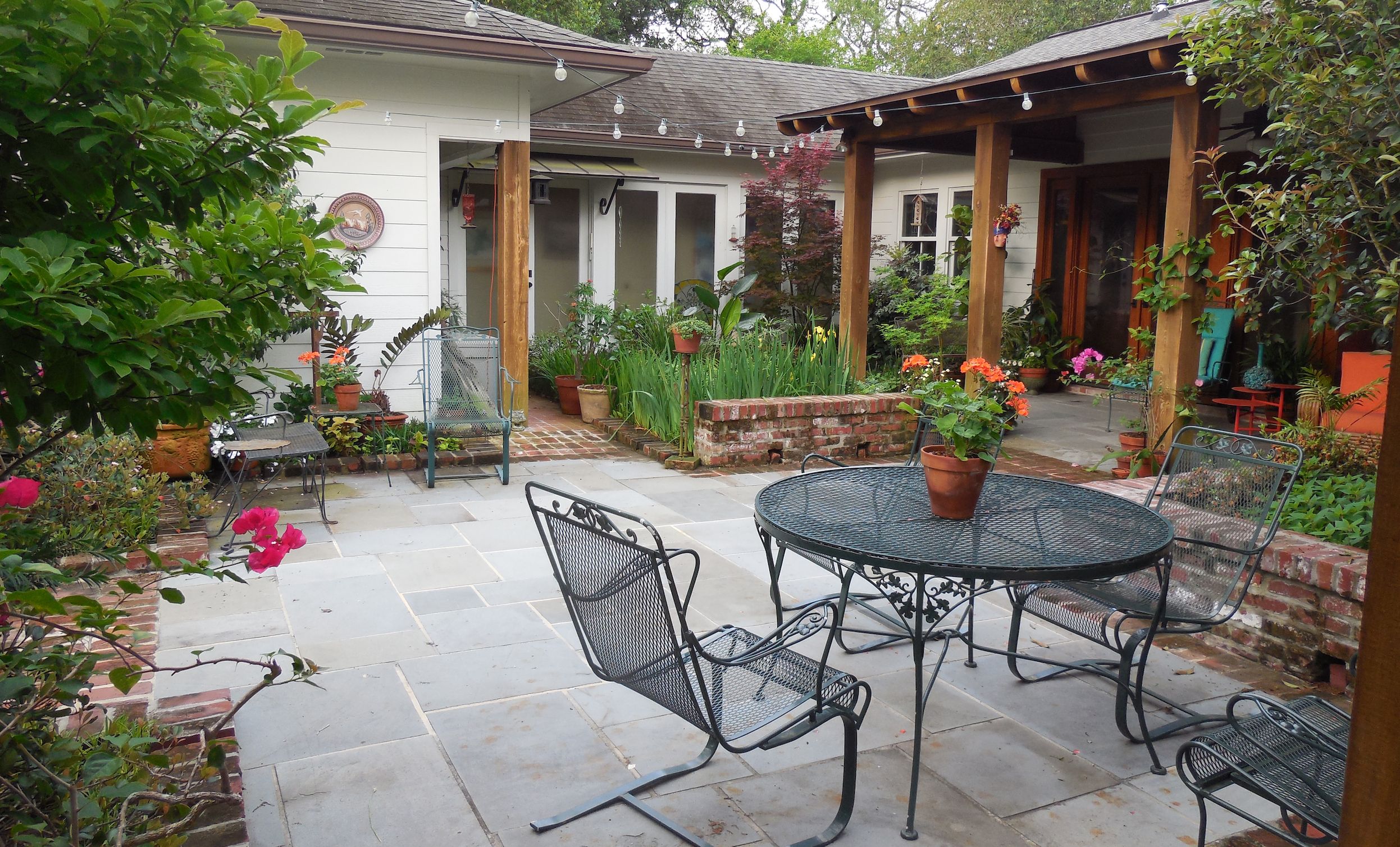 Behind the greens of Hilltop's Spring Garden Tour
Seventy-year-old camellias tucked under leafy canopies. A manmade waterfall and a trickling stream. A greenhouse sheltering 150 winter-shy plants in rows of orange pots. Details in a Beatrix Potter illustration, perhaps? Or the idylls of an island paradise? This Sunday, May 7, Baton Rougeans will be able to experience these delights in the backyards of their own city via a tour of local gardens showcased by the Friends of Hilltop Arboretum.
The aboretum's Spring Garden Tour, with the theme "We are Family! Gardens Bring People and Plants Together," will take visitors through the Riverbend, Webb Park and Old Goodwood neighborhoods. But how does the organization put together this sneak peek into private landscapes?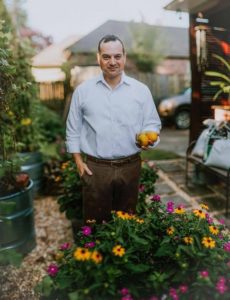 "Our process involves a whole network of people, from board members to casual observers, giving leads about cool gardens in town," says Peggy Coates, executive director at Hilltop Arboretum. "Eventually, as we gather gardens together, a theme begins to emerge. In this case, the theme really involves the concept of gardens as a way to bring people together, and also to celebrate family history, like Van Cox displaying his father's artwork among the old trees on his property. Many of the gardeners on this particular tour take care to share their vegetables and plants with neighbors and friends—they've created a little network of people sharing produce with one another."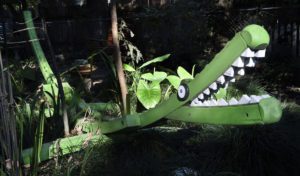 In Riverbend, the tour begins with the garden of Shelley and Matthew Mullenix, whose leafy vegetables occupy about half of their backyard, fronting an outdoor kitchen pebble-and-paver patio—a seamless connection between the natural world and their interior space. Inspired by a rustic restaurant garden in North Carolina, the Mullenix family grows edible plants and herbs in raised steel cattle troughs sourced from a local hardware store, interspersing vegetables like pole beans and tomatoes with ornamental perennials for a suburban yard that makes the most of its sunny spaces and shareable crops.
Next, Denise Van Schoyck and Terry Tuminello's shady backyard retreat offers rewards for the senses, resting on a slope that features a waterfall and stream among flowers and broad trees, with an emphasis on native and naturalized species peppered with exotics. A walkable route of flagstones brings visitors to places to sit and enjoy the view, and even leads to a hidden fruit orchard and vegetable garden with seasonal bounty for the family to share with friends and neighbors.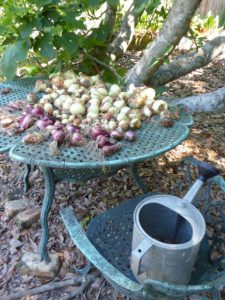 In Webb Park, Jan and Van Cox made their dream home a reality after stumbling upon an available house when Jan decided to shop at an estate sale. Ringed by camellia shrubs planted in 1948 and surrounded by live oaks, beeches and pecans, their garden includes an array of ornamentals including sweet olives, crape myrtles, dozens of 'dwarf' gardenias and several roses. Sprinkled with objects collected from their travels, the Cox garden also serves as a quirky art display for curious guests.
Garden tourists can take a break from the confines of a traditional neighborhood setting as they explore the Westdale Civic Association Bike Trail. Despite years of hurricane and storm damage, the organization decided to plant new trees and flowers to re-beautify the area, resulting in a community effort that restored nearly 100 trees in the area.
Last comes perhaps the most unusual garden on the tour, outside the home of Janet and Wayne Forbes. Past their famous fence decorated with repurposed items ranging from old window frames and a gas heater grill, guests will meet "Billy Bob"–a quirky take on the Queen's Palace Guards fashioned from an old roof turbine vent, a cast iron pot, a paint bucket and a telephone pole stub–and "Reddy Kilowatt"–a lamppost converted into a sprinkler–among other paraphernalia dotting the greenery.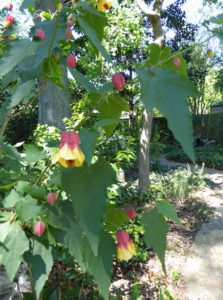 "We like to think of the garden tours as educational," says Coates. "The public can learn about gardens and gardening straight from the hosts themselves. It's about sharing community and knowledge with one another."
Tickets for the tour can be purchased through Hilltop and will also be available at the gardens, which can be visited at tour-goers' leisure between 1 and 5 p.m. Sunday. To learn more about the tour, visit the LSU Hilltop Arboretum website.