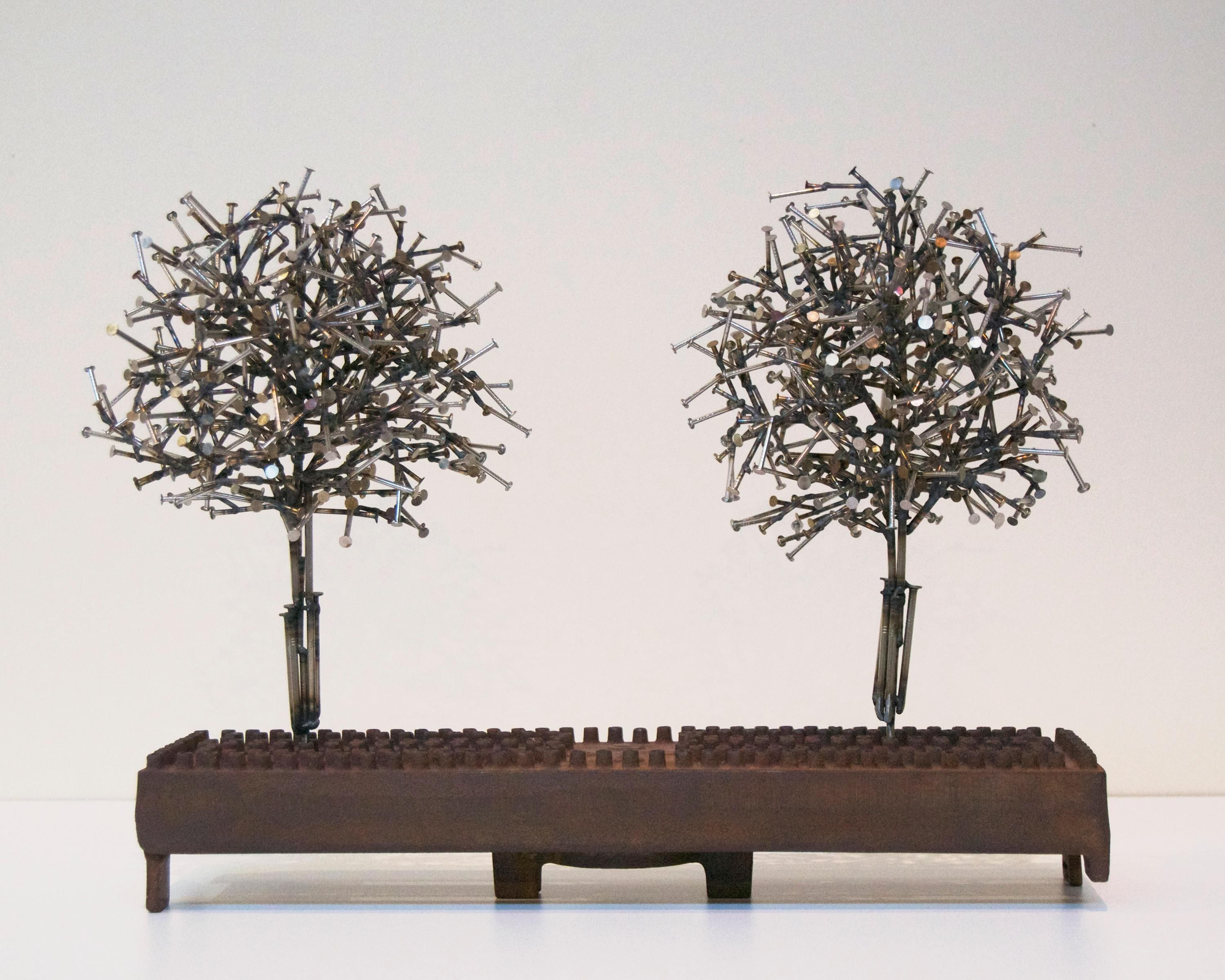 Arts around town: LASM's Art After Hours, Manuel Valera at River City Jazz Masters
A look at upcoming art-related events in the area:
---
The Arts Council of Greater Baton Rouge and the River City Jazz Coalition will present Manuel Valera and New Cuban Express today, Thursday, November 10, at 7:30 p.m. at Manship Theatre. Grammy-nominated artist Valera and his band will present the second installment of the River City Jazz Masters 10th anniversary series. To purchase tickets, visit manshiptheatre.org.
---
The Louisiana Art and Science Museum is hosting Art After Hours today, November 10, from 5:30 to 7:30 p.m. The event will provide a fresh perspective on one of the museum's current exhibits, "Lovely as a Tree". Enjoy a performance from Of Moving Colors' dance company, a dialogue about the importance of tree conservation, and complimentary wine and appetizers. Admission is $7.50 for adults, $5.50 for college students with ID, and free for members. Visit lasm.org for more details.
---
Get a head start on Christmas shopping at the LSU Ceramic Art Student Association's bi-annual pottery and ceramic art sale. Shop beginning Monday, November 14, through next Saturday, November 19, from 9 a.m. to 5 p.m. at LSU's Free Speech Alley in front of the Student Union. The handmade pottery, jewelry and sculptures can be purchased with cash or credit cards.
---
The Futures Fund will host its Student Photo Exhibit Thursday, November 17, at Ann Connelly Fine Art from 6 to 8 p.m. The Futures Fund program provides middle and high school students with training from paid professionals and volunteers who have backgrounds in digital, literary, visual and performing arts. Shop the students' prints while enjoying music, food and beverages. Admission is free.
---
The LSU College of Music and Dramatic Arts is performing Mr. Burns, a Post Electric Play now through November 20 at the Reilly Theatre. This dark comedy combines an apocalyptic event with The Simpsons and a glimpse into the future. For more information, visit the event's Facebook page.
---
Baton Rouge Gallery's annual benefit, KINETICS, returns tomorrow, Friday, November 11, at 7 p.m. at the gallery within BREC's City Park. Enjoy refreshments during the fast-paced live auction, and stick around for a raffle drawing and a performance from Quiana Lynell. Tickets are $30 for BRG members and $40 for nonmembers. Visit batonrougegalllery.com for a clip from last year's benefit and more details.
---
"For All the World to See: Visual Culture and the Struggle for Civil Rights" will be on display at the West Baton Rouge Museum starting today, Thursday, November 10, through January 16. This nationally touring exhibition consists of compelling photographs, historic artifacts and much more that show how the media transformed the civil rights movement. Visit the West Baton Rouge Museum's website for more background.
---
Theatre Baton Rouge is showing Peter and the Starcatcher now through November 20. This kid-friendly play tells the story of how a miserable orphan escapes a mustached pirate and becomes Peter Pan. Performances are at 7:30 p.m. Thursdays through Saturdays and at 2 p.m. on Sundays. There will also be a 2 p.m. matinee this Saturday, November 12. Purchase tickets at theatrebatonrouge.com.
---
"Baton Rouge: The Past 200 Years" is a new exhibit put on by the Foundation for Historical Louisiana, now known as Preserve Louisiana. The exhibit displays photos from the city's past, merged with present-day images to create a new story that reflects on the city's historical moments. The exhibit is on display at the Old Governor's Mansion until February 10.
---
The Moscow Ballet makes a stop in Baton Rouge for a performance of The Great Russian Nutcracker. The performance will be held at the LSU Union Theater this Saturday, November 12, at 2 p.m, and only a few tickets are still available. Tickets can be purchased here.
---
Opera Louisiane's Young People's Opera Program presents Cinderella this Sunday, November 13. The show is a modern adaptation with a few new twists, suitable for the whole family. The show begins at 3 p.m. at First Baptist Church. Tickets are $16.50 for adults and free for children 18 and under, as well as college students.
---
The Arts Council of Greater Baton Rouge has opened a new exhibition, "Modern Quilt," at the Firehouse Gallery, and will host a reception tomorrow, November 11, from 5 to 8 p.m., where guests will have a chance to chat with artists and members of the Baton Rouge Modern Quilt Guild.