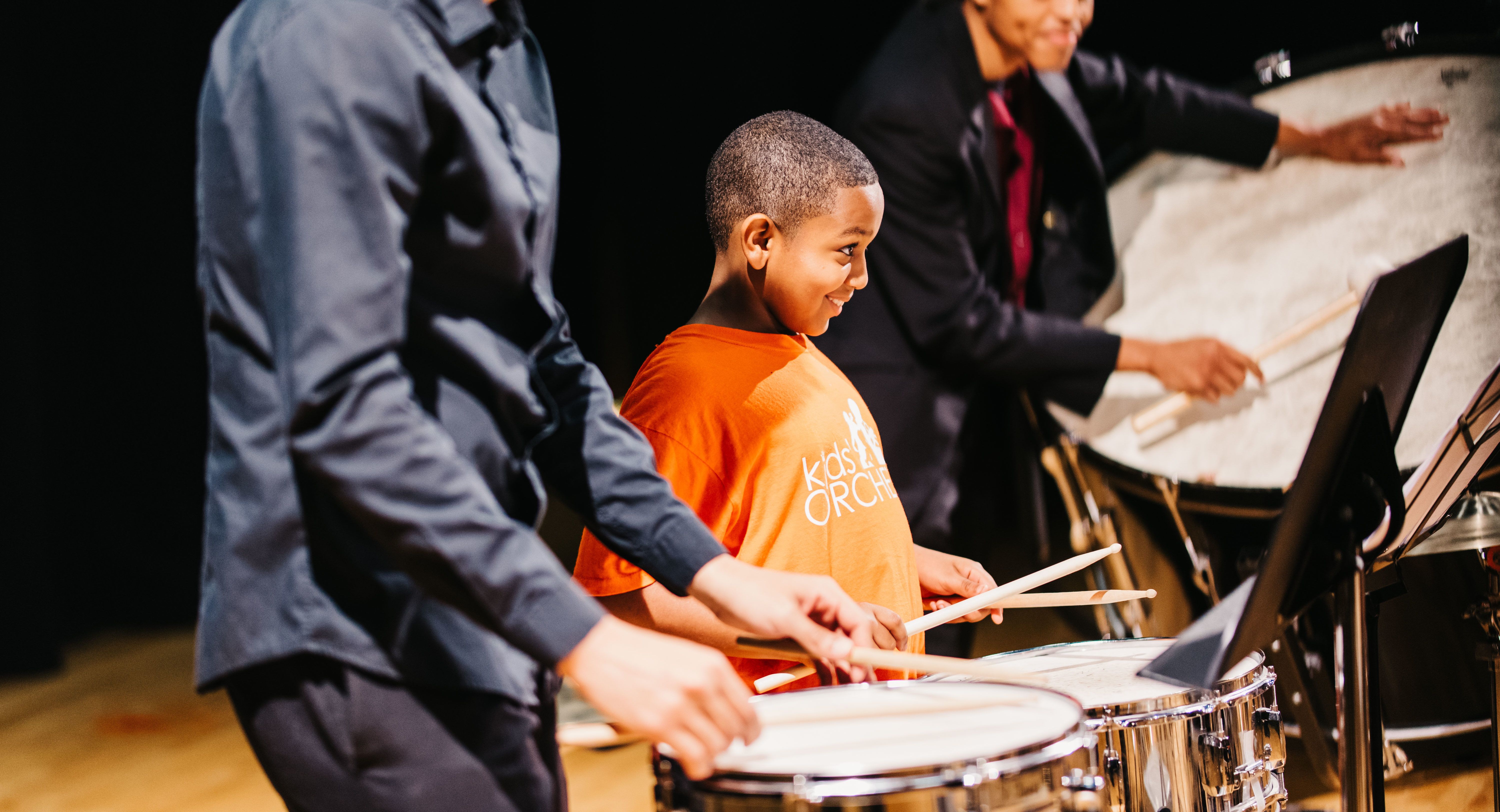 Arts around town: Kids' Orchestra winter concerts, Festival of Lights tomorrow, and more
Beginning next Monday, December 4, the Kids' Orchestra will present its Winter 2017 Neighborhood Concert Series. Nearly 800 local students from kindergarten through fifth grade representing 24 different elementary schools will perform on string, woodwind, brass and percussion, along with singers in the organization's Kids' Choir. The free performances run through December 14 at locations throughout Baton Rouge. A detailed schedule can be found on the Kids' Orchestra website.
---
Tomorrow, Friday, December 1, Downtown Baton Rouge presents the annual Festival of Lights from 5 to 9 p.m. in the North Boulevard Town Square. The event will feature local artists and musicians as well as a slew of festive activities and attractions including a train ride at the Old Governor's Mansion and a visit from Santa at the Old State Capitol. At the end of the night, watch as the 35-foot Christmas tree is lit against a backdrop of fireworks. This event is free and open to the public.
---
The Louisiana Art & Science Museum will be part of the Festival of Lights tomorrow, December 1, with special showings of Let It Snow: A Holiday Musical Journey in the planetarium theater, as well as holiday-themed crafts. Enjoy free admission to the museum with the donation of one new toy per person to Toys for Tots.
---
This Sunday, December 3, from 2 to 5 p.m., the West Baton Rouge Museum is hosting a Holiday Open House with live performances from local choirs, Lil Jimmy Reed and James Linden Hogg, a visit from Papa Noel, storytelling and more. For more information, visit wbrmuseum.org.
---
After being rained out in October, the Ogden Park Prowl is rescheduled for this Saturday, December 1, from 1 to 6 p.m. across eight blocks of Mid City. In open houses and yards, local makers, chefs and entertainers will showcase their talents and wares. Admission is free and open to the public.
---
Featuring Brian Shaw, Willis Delony, and Bill Grimes, Manship Theatre presents Cool Winter Nights and Hot Jazz next Tuesday, December 5, and Wednesday, December 6, at 7:30 p.m. The holiday concerts will showcase the talents of these local musicians along with vocal performances by Sasha Masakowski and Father Greg Daigle. Tickets start at $30 and are available through Manship Theatre.
---
Downtown destinations including the LSU Museum of Art, LASM and the USS Kidd will offer free admission Sunday, December 1, as part of Free First Sunday. In addition to activities for all ages, LSUMOA will also feature a lecture by LSU French Department chair Adelaide Russo in conjunction with the surrealist exhibition Bonjour: Au Revoirs Surréalisme, which is on view through March 25. LASM will also offer $6 admission to planetarium shows from 1 to 4 p.m., along with a special visit from Santa Claus.
---
Brady Connelly's Conditional Love will be on display at the Firehouse Gallery today, November 30, through tomorrow, December 1. Utilizing photography, performance and correspondence, the exhibition is Connelly's reflection on a childhood with an alcoholic mother and her own confrontation with the relationships she shares with friends and family. A reception will be held at the gallery tonight, Thursday, November 30, from 6 to 9 p.m. featuring a special performance by Connelly and her mother JoAnn.
---
The first installment of Mid City Makers Market holiday edition is set for this Saturday, December 2, from 8 to 11 a.m. on Main Street. Featuring everything from paintings to jewelry to handmade soap, the market showcases the one-of-a-kind work of local artists and creatives. For a full list of vendors, visit midcitymakers.market.
---
Starting today, Thursday, November 30, Kelwood Contemporary Art is hosting a studio and gallery open house to showcase the work of Jennifer Carwile, including her mixed-media series Comfort Nest. The open house will continue through Sunday, December 3, with special hours each day.
---
Follow the journey of a moose with an impossible dream this Sunday, December 3, at Manship Theatre with presentations of Mooseltoe the Moosical at 2 and 6 p.m. The lighthearted holiday tale is narrated by Al Roker and features the voices of stars from Broadway, TV and more. Tickets for the showings are available through Manship Theatre.
---
In showcasing the exhibition Over Here & Over There: Americans at Home and Abroad in World War I, the West Baton Rouge Museum will hold conversations with historians Paul Paskoff and Karl Rolder on World War I in America December 2, 9 and 16 from 10 to 11:30 a.m. The conversations will not only comment on the exhibit, but also the book World War I and America: Told by the Americans Who Lived It by A. Scott Berg. Admission is free and open to the public.
---