A look at the upcoming 2022-23 cultural season
---
If you think of opera as a highbrow art form that's strictly sung in another language and difficult to follow, think again. That's the message Kathryn Frady is spreading as she heads into her first season as general director of Opéra Louisiane. 
A soprano who has performed around the world from Sicily to South Africa, Frady comes to the Capital City by way of Knoxville, where she cofounded an opera company centered around works by American composers and unconventional performances of traditional pieces. Think La Bohème with an all-female cast, or a new opera written about a Harlem Renaissance painter. 
"I'm passionate about expanding opera's reach and making it more accessible to all people," says Frady. "I want to be able to curate programming for everybody."
With that mission in mind, Opéra Louisiane's new season begins on September 9 at an unlikely theatrical venue: Jubans Restaurant, where Frady's team will stage the comic one-act opera Bon Appétit! Inspired by an episode of Julia Child's TV show, the opera sets the chef's own words to music as she bakes a chocolate cake; attendees will get to taste that cake—as prepared by Red Stick Spice Company—as well as a three-course dinner. 
After kid-friendly performances of Amahl and the Night Visitors and The Nutcracker on December 17 and 18 at Manship Theatre, Opéra Louisiane will turn the spotlight on community members at its celebrity karaoke event Sing & Swing on February 25, 2023, at the Crowne Plaza. The season will conclude with a March 31 and April 1 Manship Theatre double bill of contemporary operas American Apollo and Approaching Ali, the latter of which was composed by Baton Rougean D.J. Sparr. "We're planning events with the composers and librettists talking to the audiences about the process of writing an opera," Frady says. "And we're telling real American stories, which is exciting."
Keep reading to learn about more of the performances planned by local venues and arts organizations for the 2022-23 cultural season.
---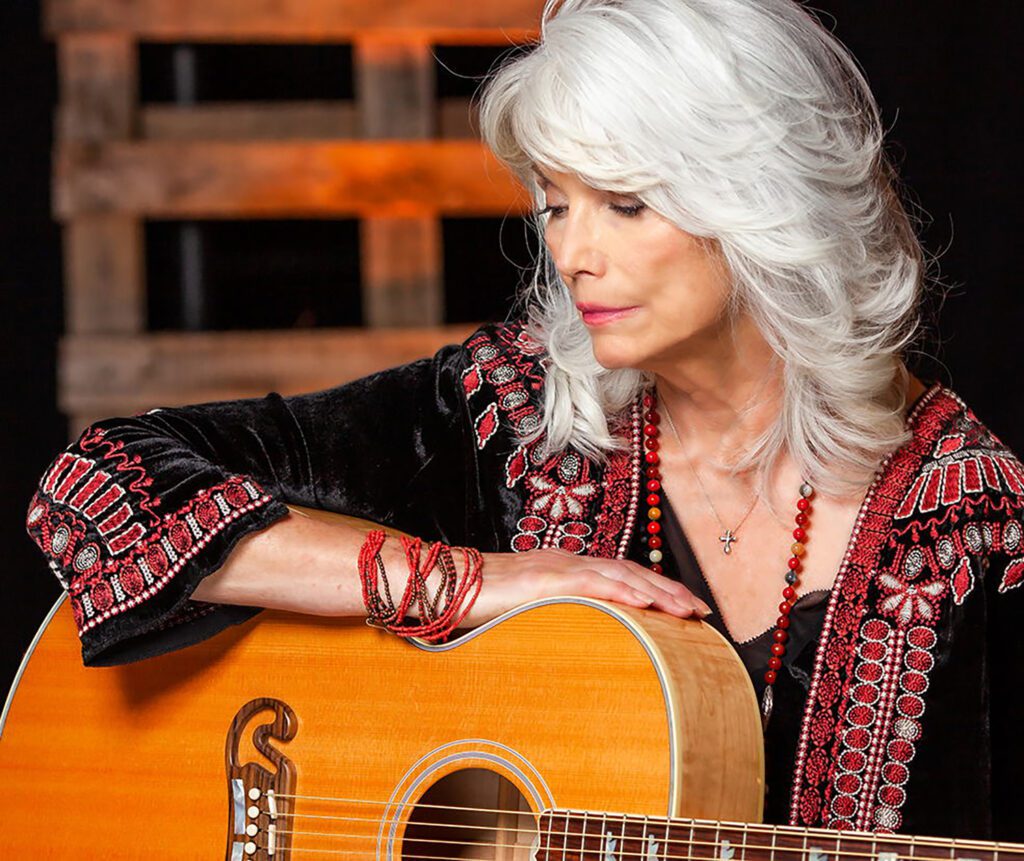 Manship Theatre
With a new emphasis on year-round programming rather than an official season, Manship Theatre encourages audiences to check its site regularly for new show announcements. Even so, the upcoming year has plenty of big-name performances in store, from folk rock band Dawes on September 25 and Grammy-winning Western swing band Asleep at the Wheel on October 20 to local favorites like Marcia Ball on February 24 and Marc Broussard on March 8. Family-friendly programming is a big part of the lineup too, with offerings including Pinkalicious the Musical on December 11, multiple versions of National Geographic Live, and an Aquila Theatre presentation of Pride and Prejudice on February 12. And Emmylou Harris will be the headliner for the Manship Theatre Gala on April 20.
---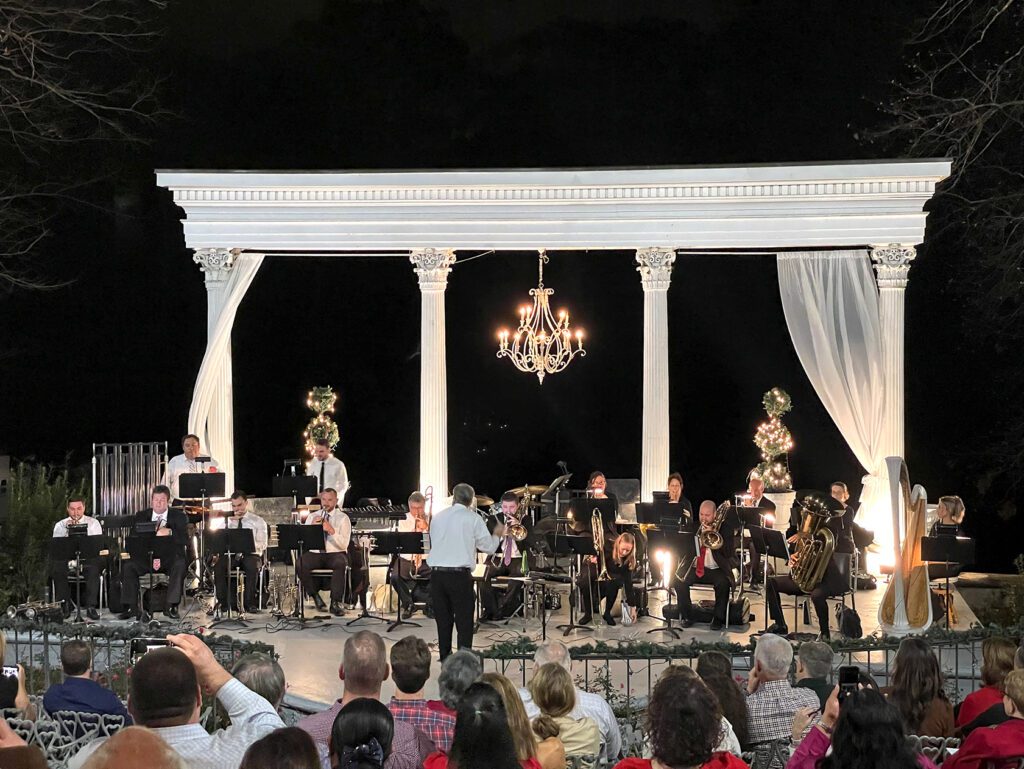 Baton Rouge Symphony Orchestra
February's loss is September's gain for BRSO's pushed-back Irene W. & C.B. Pennington Foundation Great Performers in Concert Series appearance by pianist Emanuel Ax. The Grammy winner known for his albums of Brahms sonatas will present those pieces along with Mozart's "Paradis" concerto at a show now set for September 15 at the River Center Theatre. Bachtoberfest is back on October 14, followed by Holiday Brass on December 2 at St. Joseph Cathedral and Home for the Holidays on December 11. Other confirmed dates include orchestral concerts on November 10, January 26, March 9 and May 26, as well as more intimate chamber concerts on January 11 and February 23. A series of monthly candlelight concerts is also in the works, following on the heels of the unique mashups of ABBA/Tchaikovsky and Beyoncé/Beethoven this summer.
---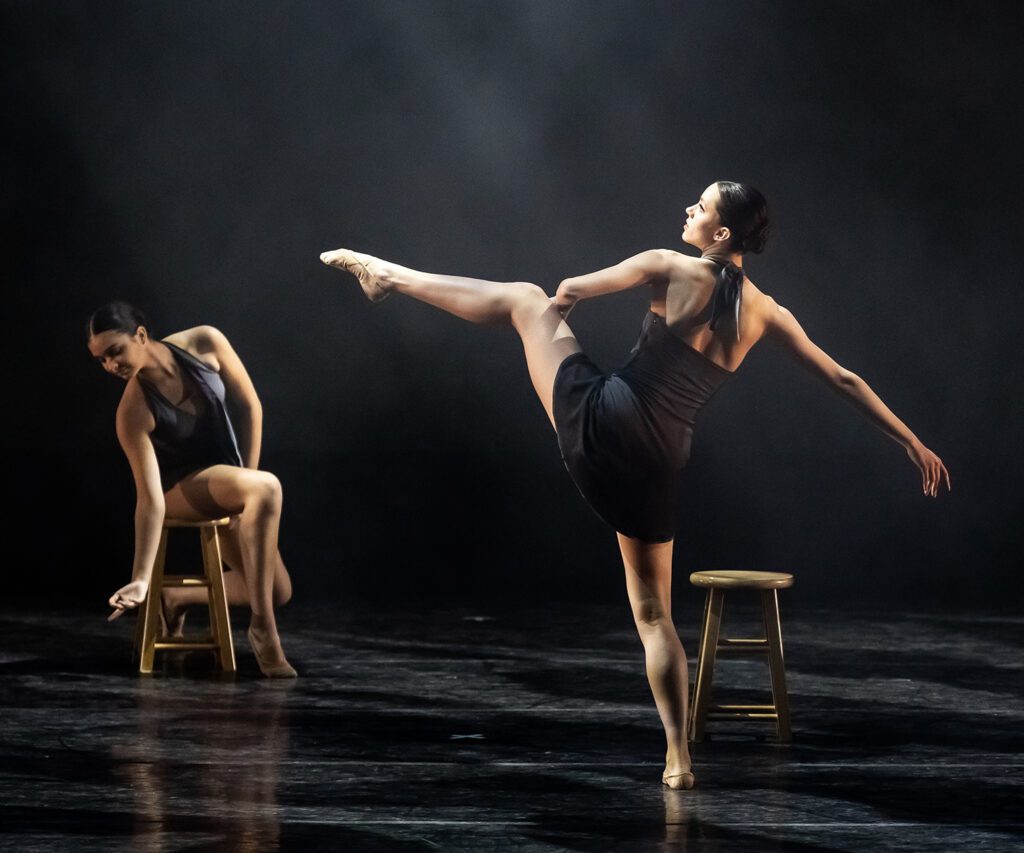 Baton Rouge Ballet Theatre
What the Baton Rouge Ballet Theatre is calling a "Season of Celebrations" starts with the enchantment of a grand holiday party as The Nutcracker: A Tale from the Bayou returns to the River Center Theatre on December 17 and 18 after five years away. Visiting "rebellious dance company" Pilobolus—known for its unique combination of contemporary dance and acrobatics—makes its way to Baton Rouge from Connecticut to celebrate its 50th anniversary with shows on March 4 and 5 at Manship Theatre. The season will close on March 31 back at the River Center Theatre with an eclectic evening called Dimensions in Dance, featuring original choreography by Jonna Cox and Giulia Fedeli Barker.
---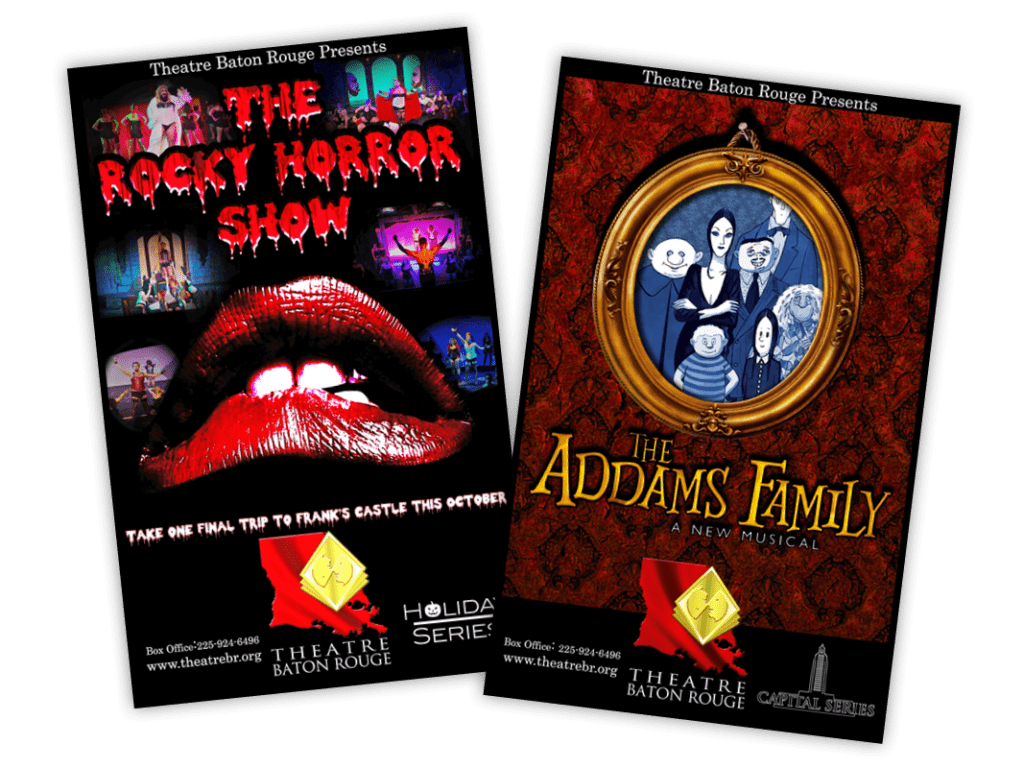 Theatre Baton Rouge
Elle Woods' unlikely adventures at Harvard Law School will have audiences learning the bend and snap next summer as Theatre Baton Rouge presents Legally Blonde: The Musical. It's the final show in a Capital Series season full of fun, beginning with The Addams Family musical in November and also including Rock of Ages in March and Agatha Christie's Murder on the Orient Express in April and May. The Turner-Fischer City Series kicks things off this month with Doubt: A Parable, followed by The Boys in the Band in January. In between, TBR regulars will rejoice in the return of The Rocky Horror Show in October as well as Charles Dickens' A Christmas Carol in December. And budding thespians will take the stage for a retelling of Louisa May Alcott's Little Women as part of the Young Actors Program in May 2023.
---
Baton Rouge Concert Band
Born in the year of the nation's bicentennial, the Baton Rouge Concert Band plays free concerts throughout the year. Upcoming performances include a fall concert on September 25 at the Main Library and a Christmas-themed show on December 4 at St. Joseph Cathedral. The band's 2023 schedule will include concerts at the Main Library on March 26, May 29 and July 4.
---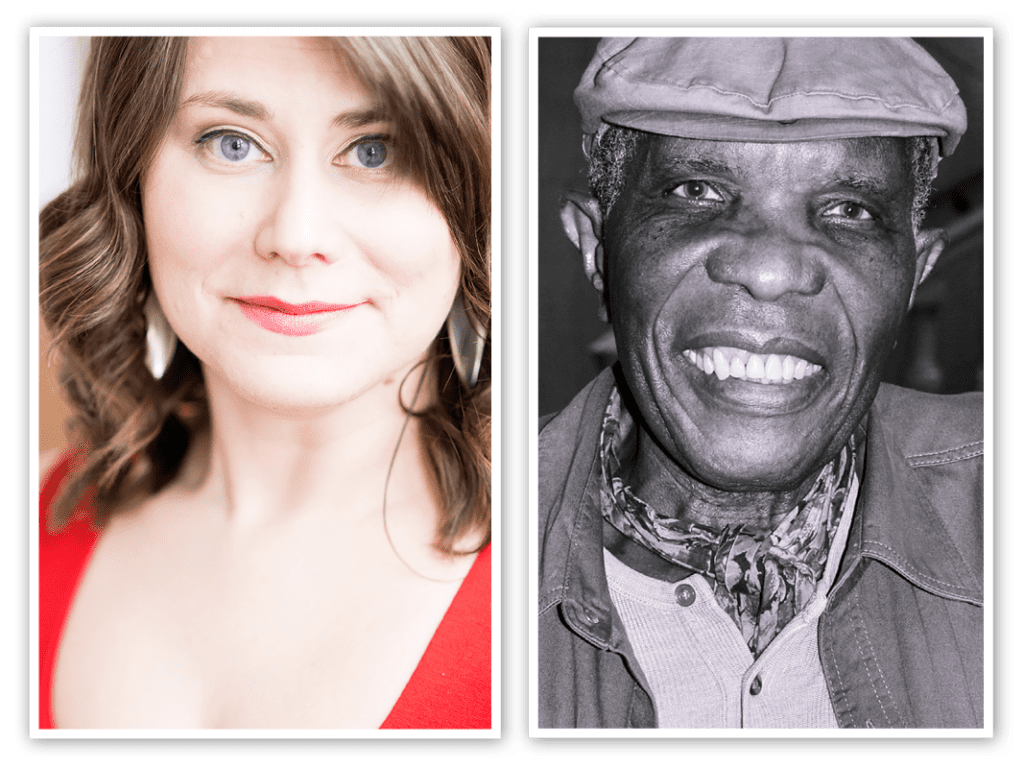 LSU Theatre & Swine Palace
The curtains on campus will open late this month as the LSU School of Theatre presents Jennings native Chelsea Marcantel's comedic play Airness September 29 through October 2 at Shaver Theatre. The school's spring play, Rachel, will take the stage April 20-23, followed by a Dance and Physical Theatre Showcase May 5. Swine Palace will launch its own season with Operating Systems November 10-13 at Reilly Theatre, followed by LSU professor Femi Euba's Craters next February. 
---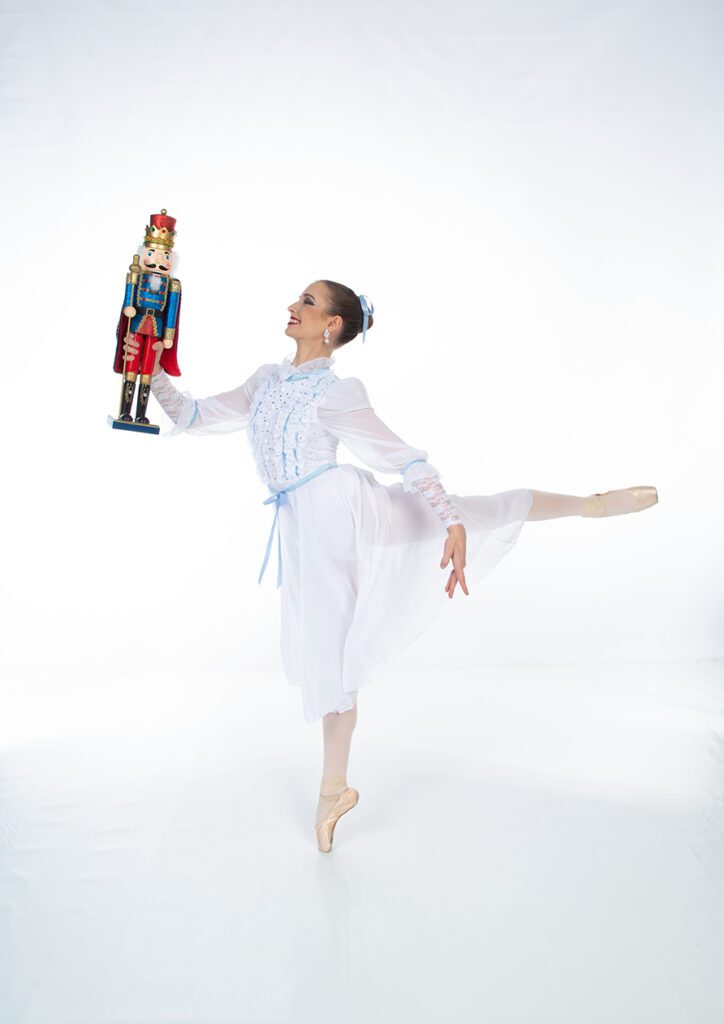 Cangelosi Dance Project
Holiday Nutcracker will be the holly jolly highlight of Cangelosi Dance Project's upcoming season. The merriment starts at the Holiday Nutcracker Land of the Sweets Party on November 6 at Uncle Earl's. Holiday Nutcracker performances are scheduled for December 10 and 11 at Dunham Theatre and will feature student performers as well as adult dancers and professional soloists in a production created and choreographed by company artistic director Kris Cangelosi. 
---
Raising Cane's River Center
Four fan-favorite shows will be part of the River Center's "Broadway in Baton Rouge" series this season, beginning with the Aretha Franklin musical R.E.S.P.E.C.T. November 11. The rest of the lineup includes the Lincoln Center Theater production of My Fair Lady December 9, Hairspray March 4, and Jesus Christ Superstar April 4. Beyond Broadway, highlights will include The Beach Boys October 5, a World Ballet Series presentation of Swan Lake October 13, and a "Deck the Halls with Disney" event November 29. 
---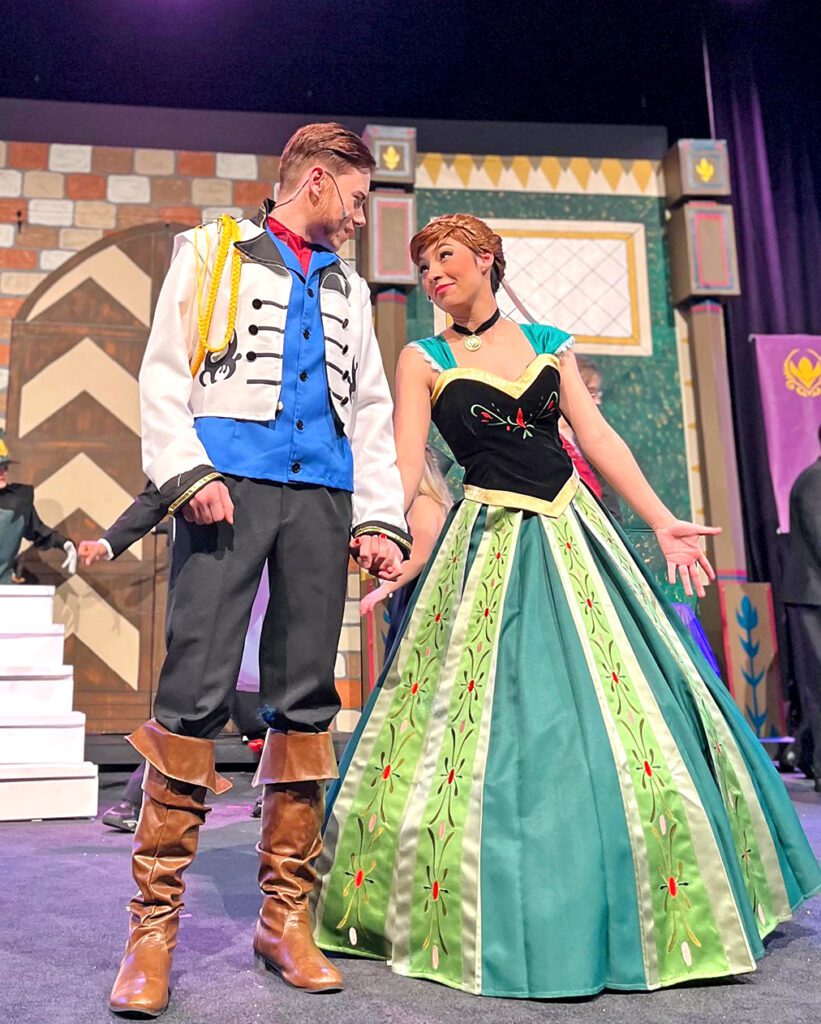 Christian Youth Theatre
Get your head in the game for the tip-off of CYT's 2022-23 season as teen actors present High School Musical October 13-16; meanwhile, the organization's youth members will put on Charlotte's Web October 27-29. Spring brings Rapunzel: A Magical Musical February 16-18 and SpongeBob SquarePants May 25-28, and the season finale is The Hunchback of Notre Dame next summer. 
---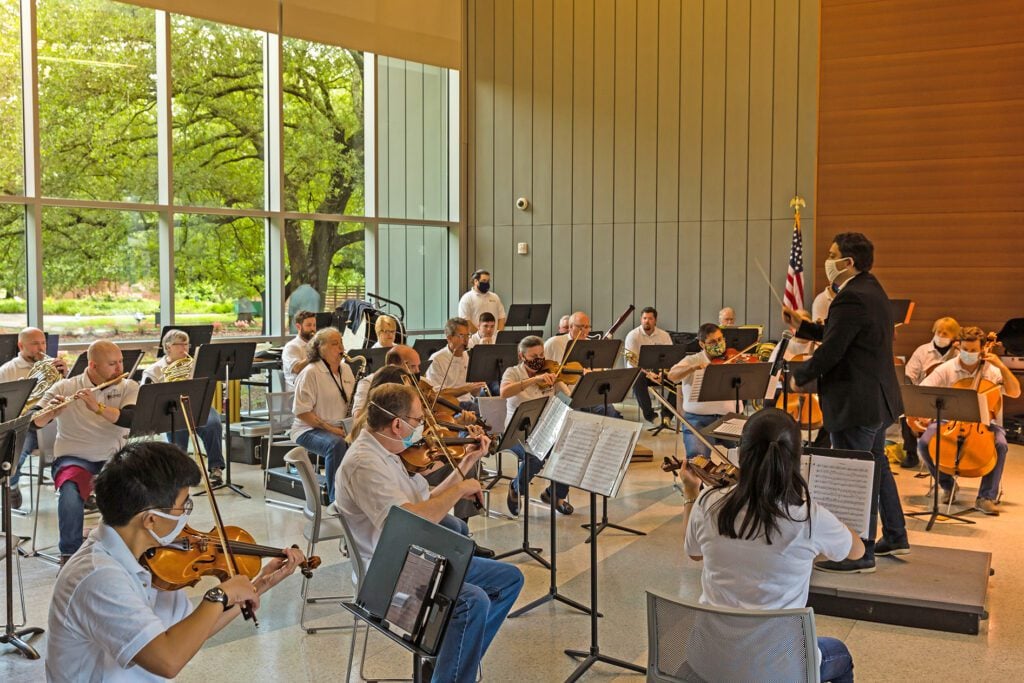 Civic Orchestra of Baton Rouge
This three-year-old all-volunteer ensemble of classical musicians has a full lineup of concerts planned for the fall and spring. Death and Resurrection, a story told through the music of composers like Stravinsky and Berlioz, is up first on October 23 at the Main Library. The library is also the venue for December 17's Voices, exploring "different voices used for expression and song." Two spring performances with dates yet to be announced will focus on Musical Tales, drawing from literature and Mother Goose, and Passports and Soloists, highlighting works from many countries. The orchestra has also announced an open call for string players and oboists; see the website for details on how to join.
---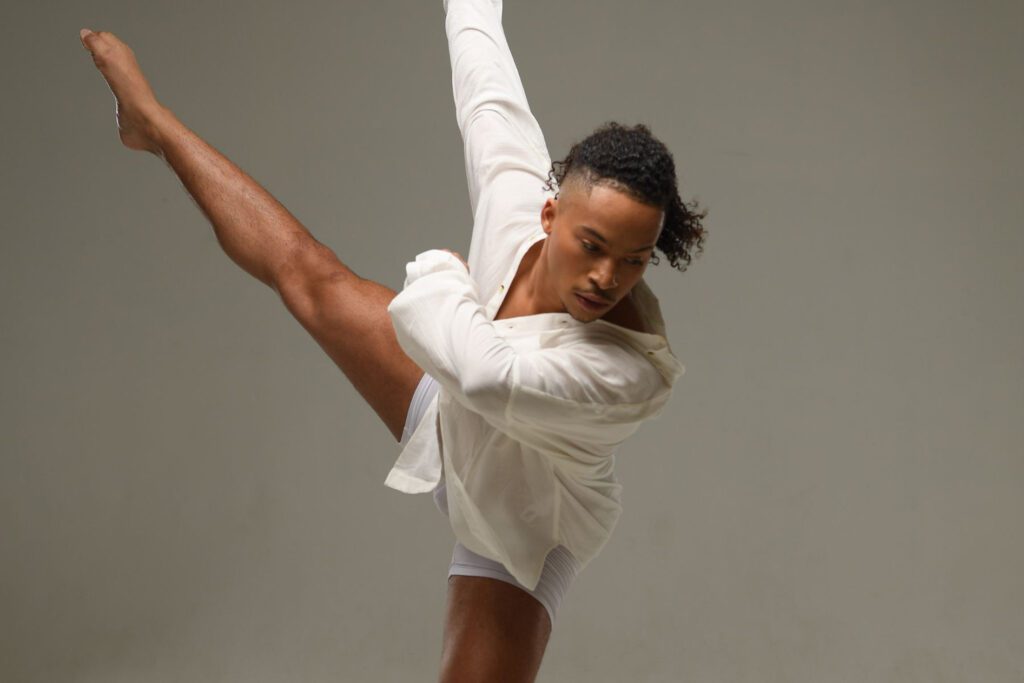 Of Moving Colors Productions
Contemporary dance theater company Of Moving Colors marks its 35th anniversary season with a trio of productions at Manship Theatre, beginning with an encore of last spring's Clock Tower on October 21. The company's community outreach takes the spotlight with the 13th annual production of Kick It Out on February 4, this time with the theme of "That's Entertainment!" A contemporary adaptation of Shakespeare's Othello produced in partnership with world-class choreographers and funded by a National Endowment of the Arts grant will wrap up the season during the first weekend in May.
---
River City Jazz Masters
Imagine yourself at Time Warner Center in a theater overlooking Columbus Circle in New York City, the strains of jazz serving as a soundtrack for the view of the urban bustle below. Now take that magic and imagine it right here in Baton Rouge, which is exactly what will happen as the Arts Council of Greater Baton Rouge's River City Jazz Masters series brings the acclaimed Jazz at Lincoln Center artists to Manship Theatre on March 21. That show shines among a roster of other stellar visiting jazz musicians including violinist Regina Carter on October 11 at Manship Theatre and Grammy winning saxophonist Bob Reynolds on February 2 at Chelsea's Live.