Private chambers: A master class on a few of our favorite retreats
Sweet Sophistication
(photo above)
It's an unabashedly feminine space—note the monogrammed drapes—without the frills and froufrou. An Italian cage chandelier along with a simple palette of pale hues sets the tone. Mirrored side tables flank the Hickory Chair bed upholstered in velvet, all atop a muted Oushak rug.
---
Private chambers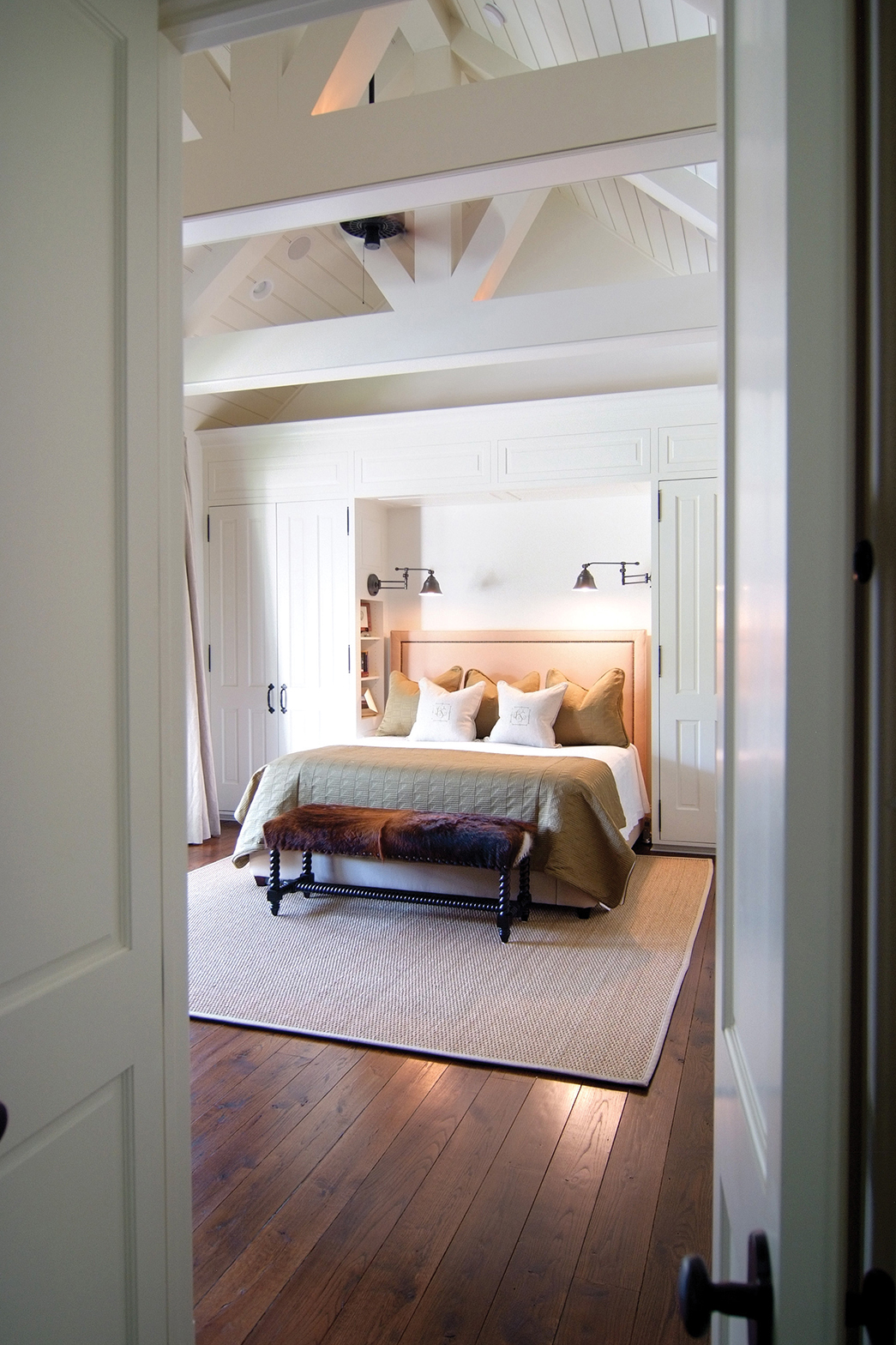 This room beckons you to go back to the basics and fall easily into sleep. Storage cabinets and shelves take the place of traditional nightstands. And the vaulted ceilings measures 17 feet high at its peak. Fewer distractions equal tons of tranquility.
---
Quiet Retreat
It's the juxtaposition of dark and light that makes this room zing. Earthen-hued bedding and upholstered chairs contrast against with white walls, furniture and rug. A Lynn Sanders painting hangs above the bed and ties it all together.
---
Old World Charm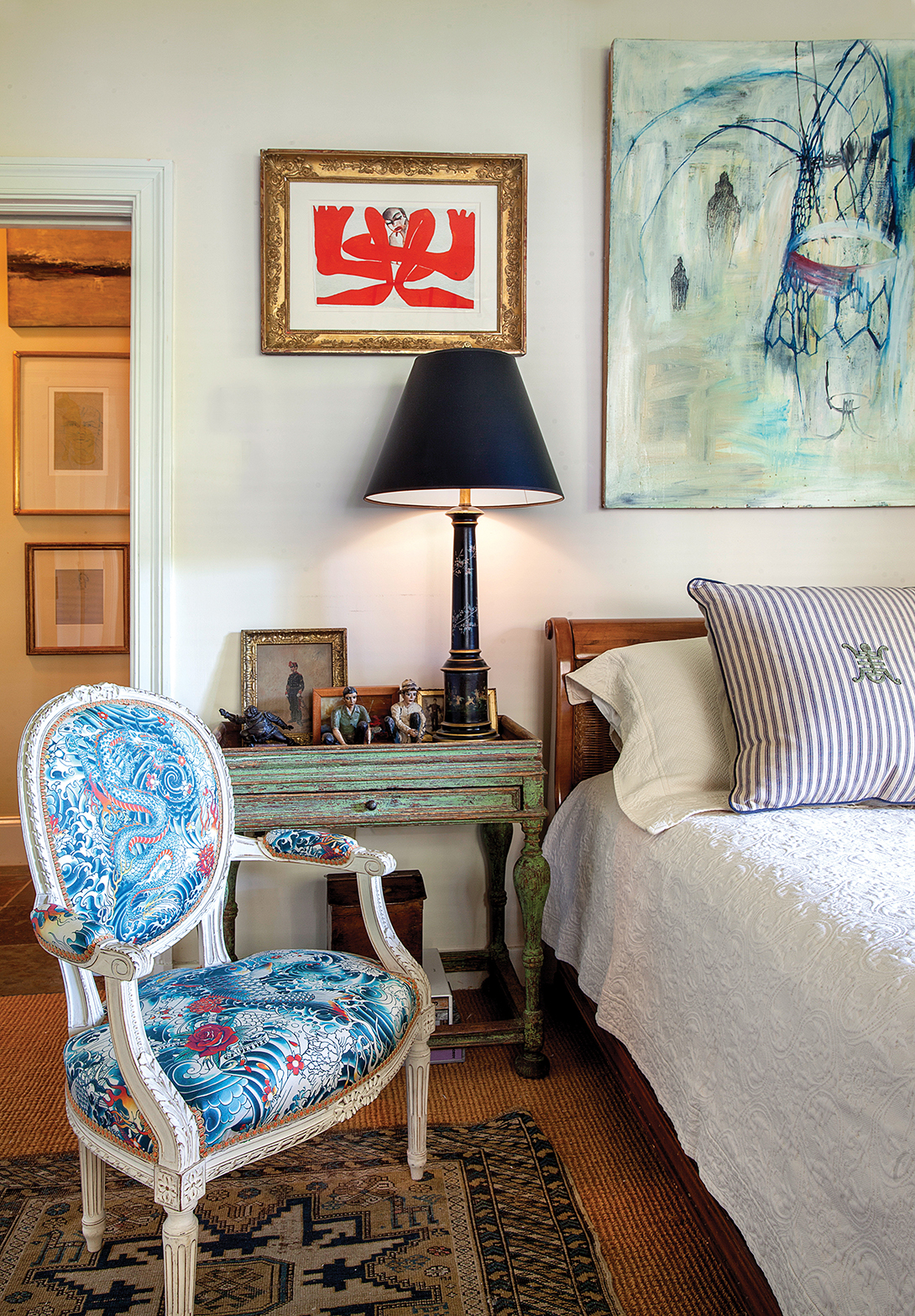 Contemporary meets traditional in this welcoming room. A Louis XVI painted chair is upholstered in a tattoo-inspired fabric from fashion designer Jean Paul Gaultier. And a classic sleigh bed is topped by a Mark Beard mixed-media work. Layers and accessories add depth to a small space for big impact.