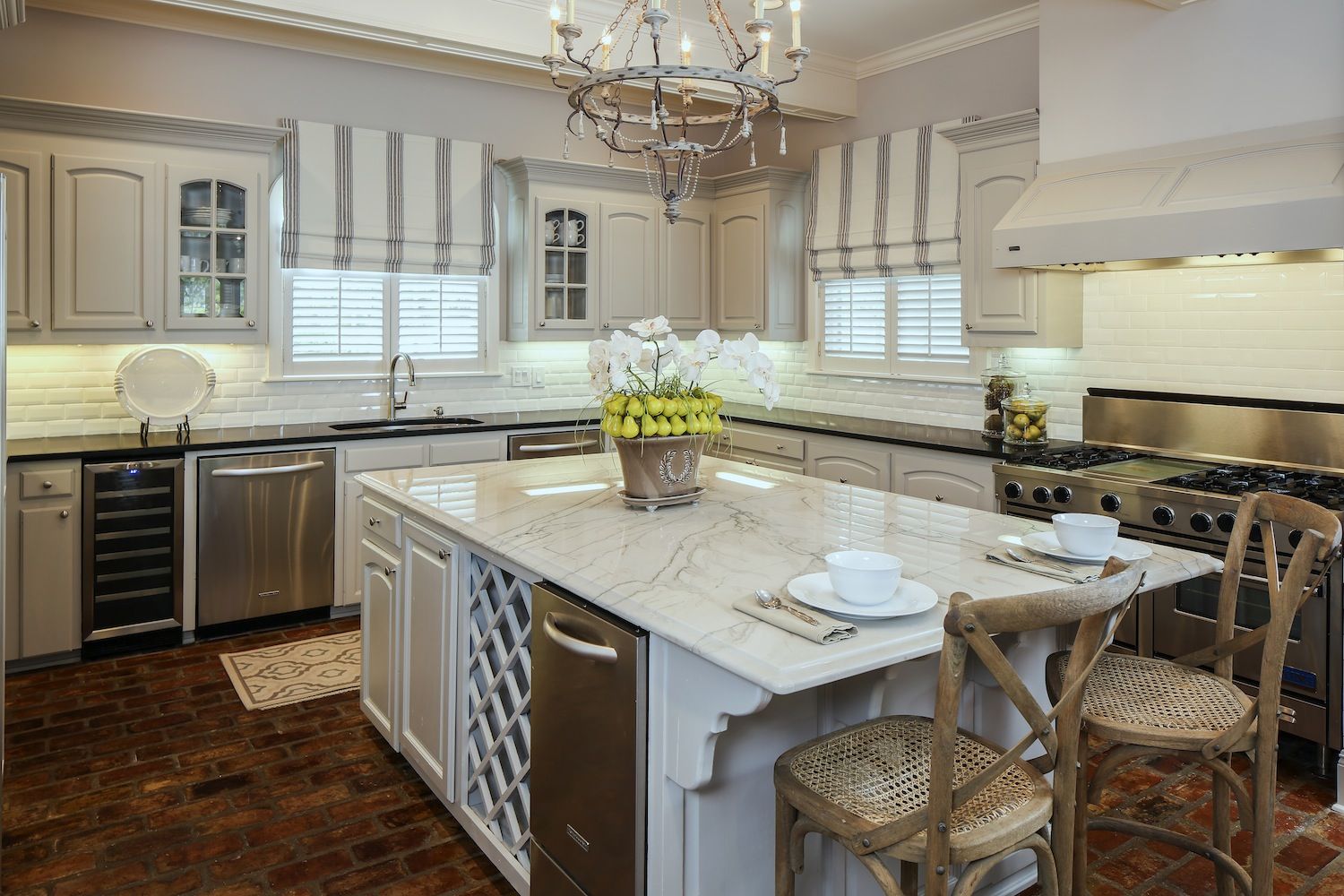 A few cosmetic changes can completely renew the family hub
Searching for the right home often takes imagination. Buyers are told not to be deterred when minor cosmetic changes to a home's interiors are needed—busy wallpaper, dated lighting and gaudy hardware can easily be replaced. Instead, those searching for the right house should look at the bones of the structure and consider the flow of the rooms. Those elements will survive much longer than the latest surface trend.
"When I first saw this house, I noticed the quality of materials used," says Amy Carter of the home she recently moved into with her husband and two children in the Country Club of Louisiana. "The layout was perfect for our family. The hardwood floors and brick floors were pretty, and there was good woodwork as well as a slate roof."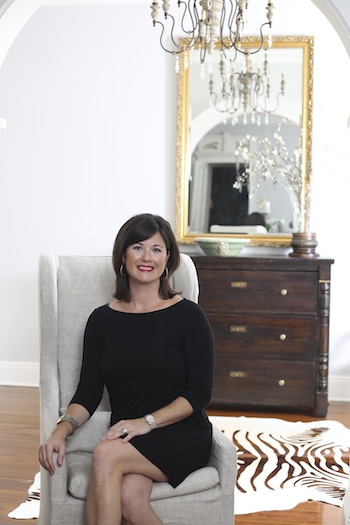 But there were a few updates that Carter knew needed to happen before she unloaded the first box. She took down all the heavy drapes in the house and let the sun pour in. Lighting that had been in place since the home was built 24 years ago was replaced entirely. Then she set her sights on the kitchen. The space was ample and the layout was ideal. And the Viking range and Sub-Zero refrigerator were in great shape. The room just needed a bit of TLC to infuse it with new life to last for the next few decades.
"I ended up giving it a fresh, modern facelift," says Carter. "I could see past the changes that needed to be made. I had a vision for what it could become."
Carter painted the darkly stained cypress cabinets a soft gray—a choice that instantly brightened the room. She replaced the granite on the island with Calcutta quartzite, and the granite on the surrounding countertops with black quartz. Carter installed white beveled subway tile on the backsplash and replaced shiny brass hardware with brushed nickel. For the crowning touch, she installed a significant light fixture over the island to further brighten and define the space.
"Our major appliances were in great shape," says Carter. "I replaced the two dishwashers, and I took out a tiny trash compactor and replaced it with a wine fridge. But that was it."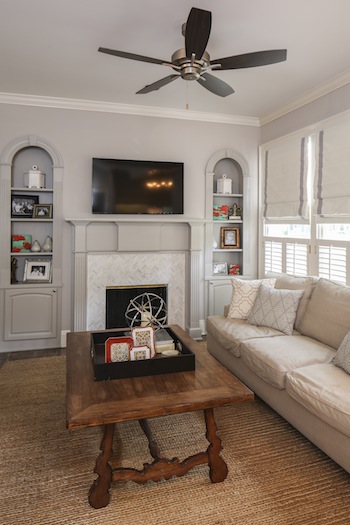 And she had all this work done in 10 days. Carter knew that the kitchen must be complete before her family moved into the home, so she lined up all the contractors herself a month in advance. When it was time to start work, everyone from the painter to the electrician were ready to go. An adjoining keeping room received the same treatment to complement the kitchen.
"I would encourage people to go for it," says Carter. "If you like the location of a home and the layout, don't let the cosmetics scare you away. Anything can be changed—and a bit of paint can work wonders."