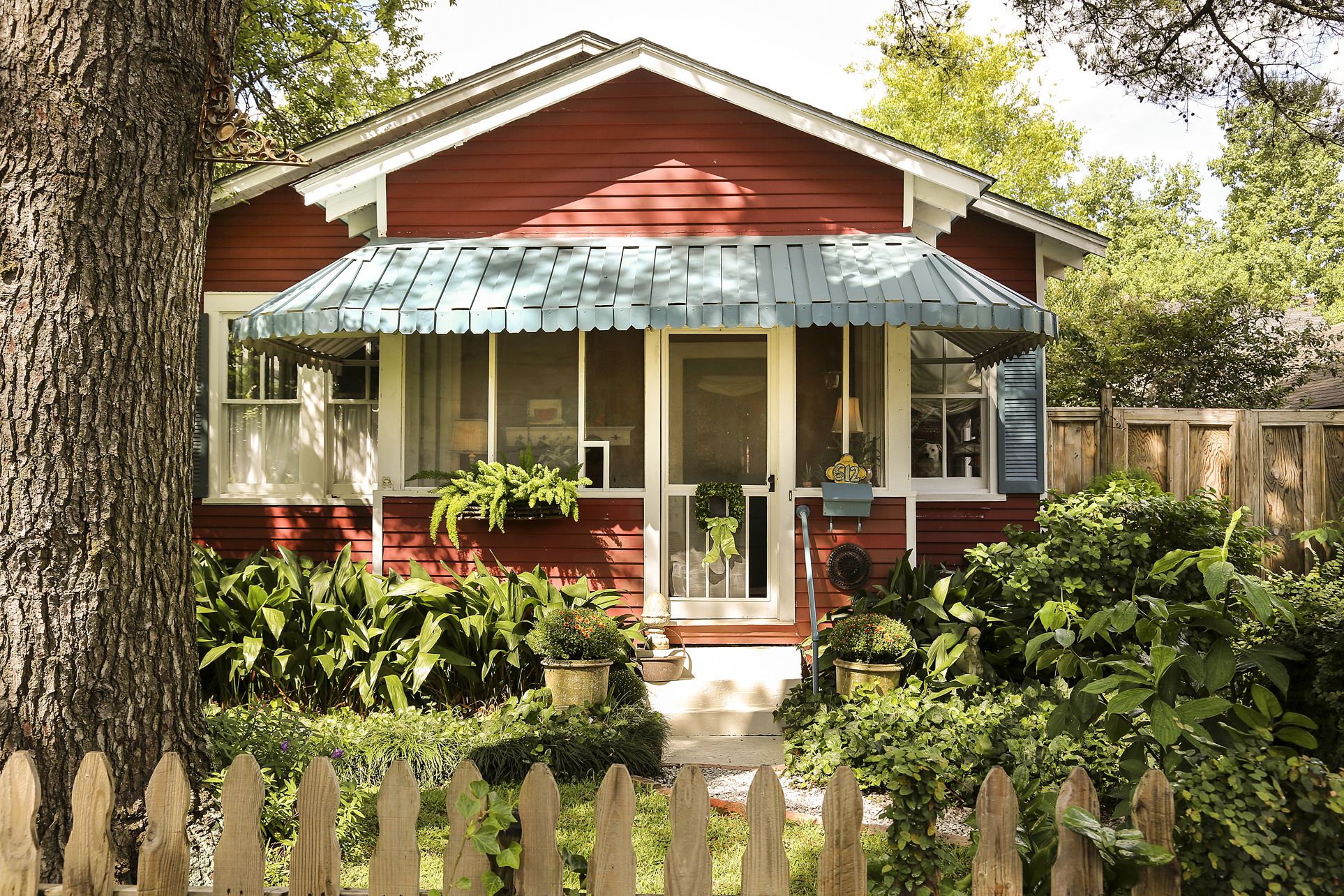 Cozy retreat: A Hundred Oaks haven
A picket fence, a pleasing screened-in porch and abundant foliage make this Hundred Oaks house a real charmer. Photos by Melissa Oivanki.
A small century-old house in the heart of Baton Rouge serves as a haven for a family of four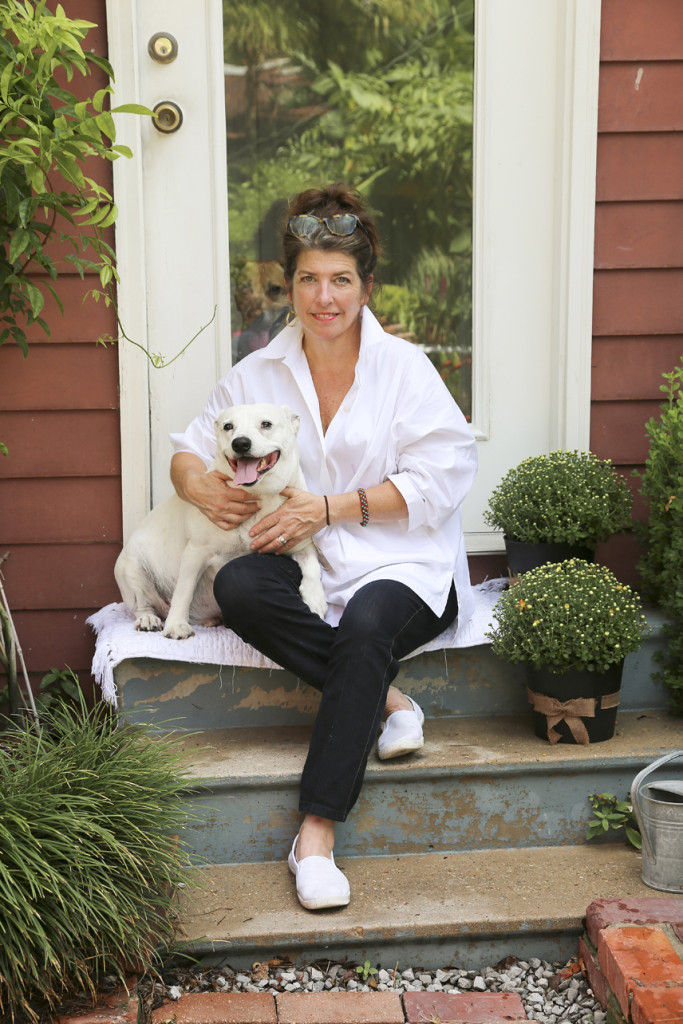 When Julie Bergeron first saw the small cottage on Glenmore Avenue, she couldn't take her eyes off the entrance. She recalled quiet days spent at her tutor's house as a young student, where she fell in love with the woman's welcoming front porch. A comfortable swing and screens to make the outdoor room appealing in all seasons made this Hundred Oaks area house an easy purchase decision.
"The porch was the first thing that drew me in," says Julie of the house she shares with husband Andrew and their two children. "I love that many cottages have porches, and they are all a bit different."
Though guests may choose to linger outside Julie's front door, one step inside her 1902 house feels like a warm embrace. Wood plank ceilings balance the depth of color on the old wood floors below—painted in Benjamin Moore's "Black Bean Soup." Comfortable sofas, sea grass rugs and plenty of plump pillows invite family and friends to curl up and chat. And, in only 1,550 square feet, the cottage offers an intimate setting which Julie appreciates.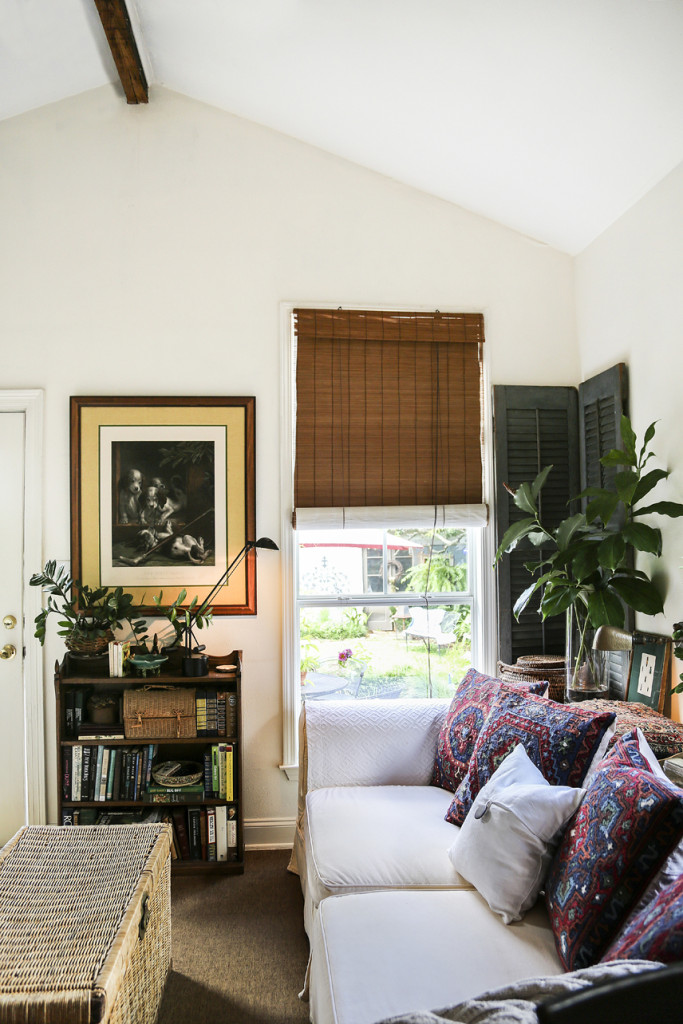 "I feel more secure in a small house," says Julie. "I grew up in a big house, which was great. But I find that smaller houses are more comforting to me."
Like her two sisters, Julie enjoys working in the yard and creating an outdoor space as appealing as the inside living quarters.  A trickling fountain filled with fish and lush landscaping make her yard a welcoming respite.
"I enjoy growing vegetables in addition to the flowers," says Julie. "I love fresh cabbage."
Living life to the fullest and using every available space is essential to embracing the cottage style—something Julie has been commited to since she purchased the home in 1989. She can't have every piece of furniture that she wants, or every accessory, because she is limited on space. This forces her carefully curate only those belongings that mean the most.
"I love this house so much because of the yard and the great memories we've created here," says Julie. "My kids grew up here. I've been here for 26 of my 52 years, so this cottage is definitely my home!"
Click on the photos in the gallery below for a closer look at this home: