Heart of the holiday: Ways to give back this season
"Oh, Christmas isn't just a day, it's a frame of mind." Miracle on 34th Street's Kris Kringle said it best, and while that film may have been released some 71 years ago, the original message still rings true. Christmas isn't about the material, it's about how you make people feel. And while every Christmas play you sit through this coming month will preach the same message, the challenge is to actually live it, rather than simply taking kind notice. In order to make the mission of keeping meaning in the season a little more accessible, we put together a list of some ways to make a difference in the local community this year:
---
While the Volunteers of America Greater Baton Rouge team works year round to lift up the nearly 22,000 people across south Louisiana who are in need of assistance, during the holiday season, the organization aims to connect the entire community through the spirit of giving. The annual Hope Under the Tree Christmas campaign allows people to extend a helping hand by "adopting" a family or individual for the holidays. Whether it be helping an adult with bills, or providing a child with gifts for Christmas morning, there are an abundance of ways to contribute to the program.
To get involved, contact Alainna Matens at 225-408-3796 or [email protected].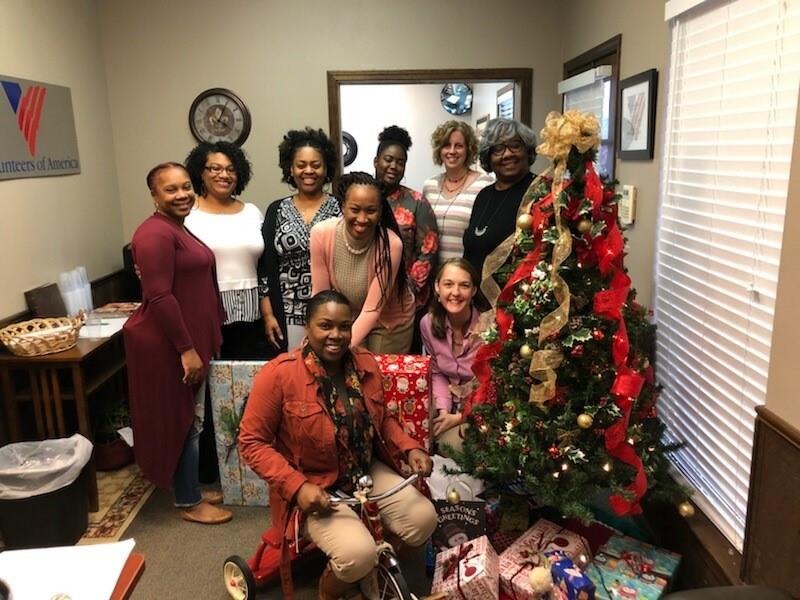 ---
Due to the consequences of the many natural disasters that have rocked the country this year, the Food Bank is in desperate need of assistance as it heads into the holiday season. With shelves ready to be restocked, the organization has come up with several creative ways to give the gift of a good meal:
 Host a food drive or fundraiser along with other families, friends, coworkers, or organizations.

Empty shelves have become prominent in the Greater Baton Rouge Food Bank warehouse. Photo courtesy Greater Baton Rouge Food Bank.

Participate in Coca Cola's Holiday Food Drive campaign by purchasing a pre-packaged bag or food items while grocery shopping at participating Associated Food Stores from now through Christmas.
Gather friends or coworkers to schedule a volunteer day sorting and repacking food at the Food Bank over the holidays.
Donate at least one nonperishable food item per person for 50% off admission to BREC's Baton Rouge Zoo's ZooLights.
Visit brfoodbank.org to donate online, or donate to the Holiday Meal Drive here. For reference, just $1 could help to provide the food equivalent to three meals.
Visit the Food Bank's food giving page here to learn what the best items for donation are and where to drop them off.
---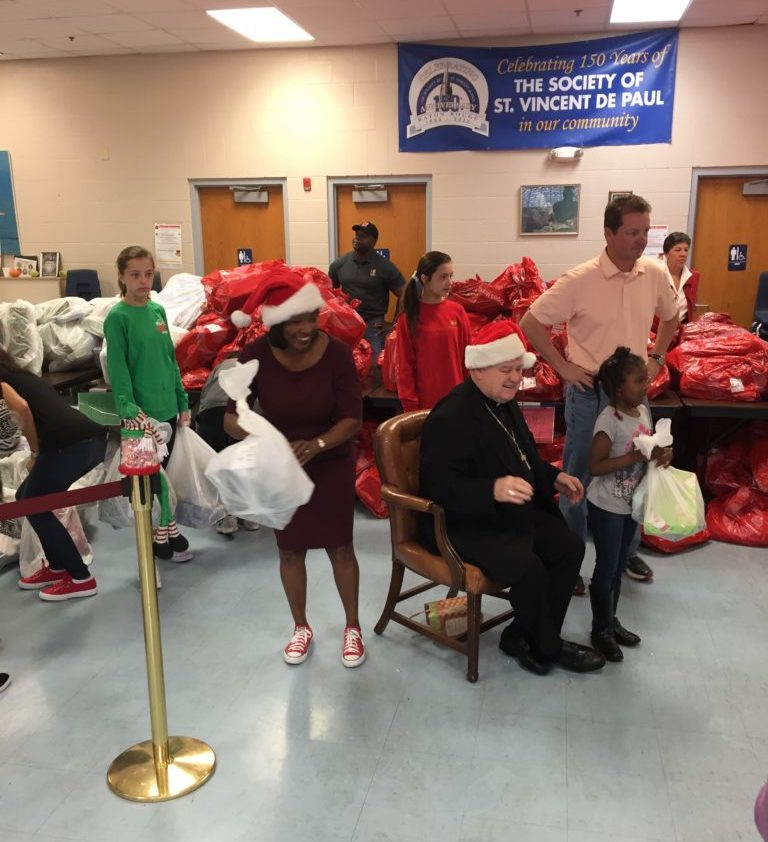 WBRZ News anchor Sylvia Weatherspoon is back for a fourth year of her annual toy drive, which serves hundreds of children throughout the Baton Rouge area. Determined to deliver a little of Santa's magic, Weatherspoon and her team collect unwrapped toys, as well as monetary donations, and donate them to the children served through St. Vincent de Paul's programs. To learn more about the program, check out this story from the inRegister archives.
Donations can be made online here, or at Baton Rouge-area Chick-fil-A restaurants, Villar and Company Real Estate in Prairieville, and at WBRZ Studios on Highland Road.
---
On the heels of its move across town to a brand-new location on Gourrier Avenue, Companion Animal Alliance's holiday season has gotten off to an exciting start. However, with new pets finding their way to the shelter daily, the CAA team needs help to keep up with their diverse and often pressing needs. To do so, the shelter has launched a Healthy for the Holidays campaign. The team is asking that the community consider donating to the Sick and Injured Animal Fund to ensure that all pets can receive the care they need.
Donate to the fund here. And for information on CAA's other programs, including foster care and adoptable animals, visit caa.org.
https://www.instagram.com/p/BqhzbuVgSzn/
---
Front Yard Bikes' holiday program is about giving and receiving. This year, the organization is inviting any adult 18 or older to donate $75 in exchange for the chance to build a bike at their own pace, with the help of the Front Yard Bikes team, as well as all the necessary tools and parts. In addition to the bike, the Front Yard Bikes team is excited to make new connections with people who otherwise would not have found their way to the organization. To give this as a gift, visit Mid City Bikes for a certificate or donate at the website here and specify "Build-A-Bike" in the description.
For more information about Front Yard Bikes, check out this story from the inRegister archives.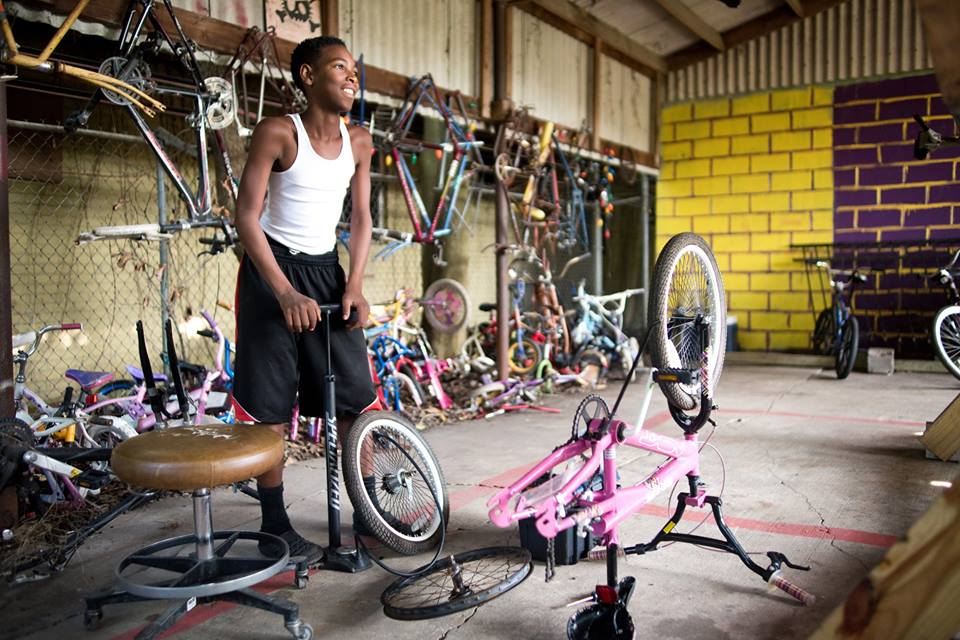 ---
Community Comes Together for Christmas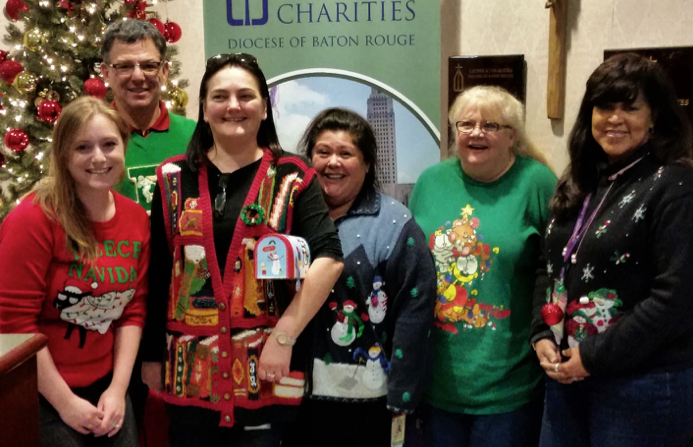 Catholic Charities of the Diocese of Baton Rouge is working to unify the city this holiday by encouraging people throughout the community to reach out and lift up families in need. Through December 5, individuals, families or groups can sign up to sponsor a family by shopping for and delivering gifts for Christmas. Find details on how to participate here. In addition, the organization is also hosting a Christmas Lights program, which aims to help families pay the higher utility bills that come with the winter months.
---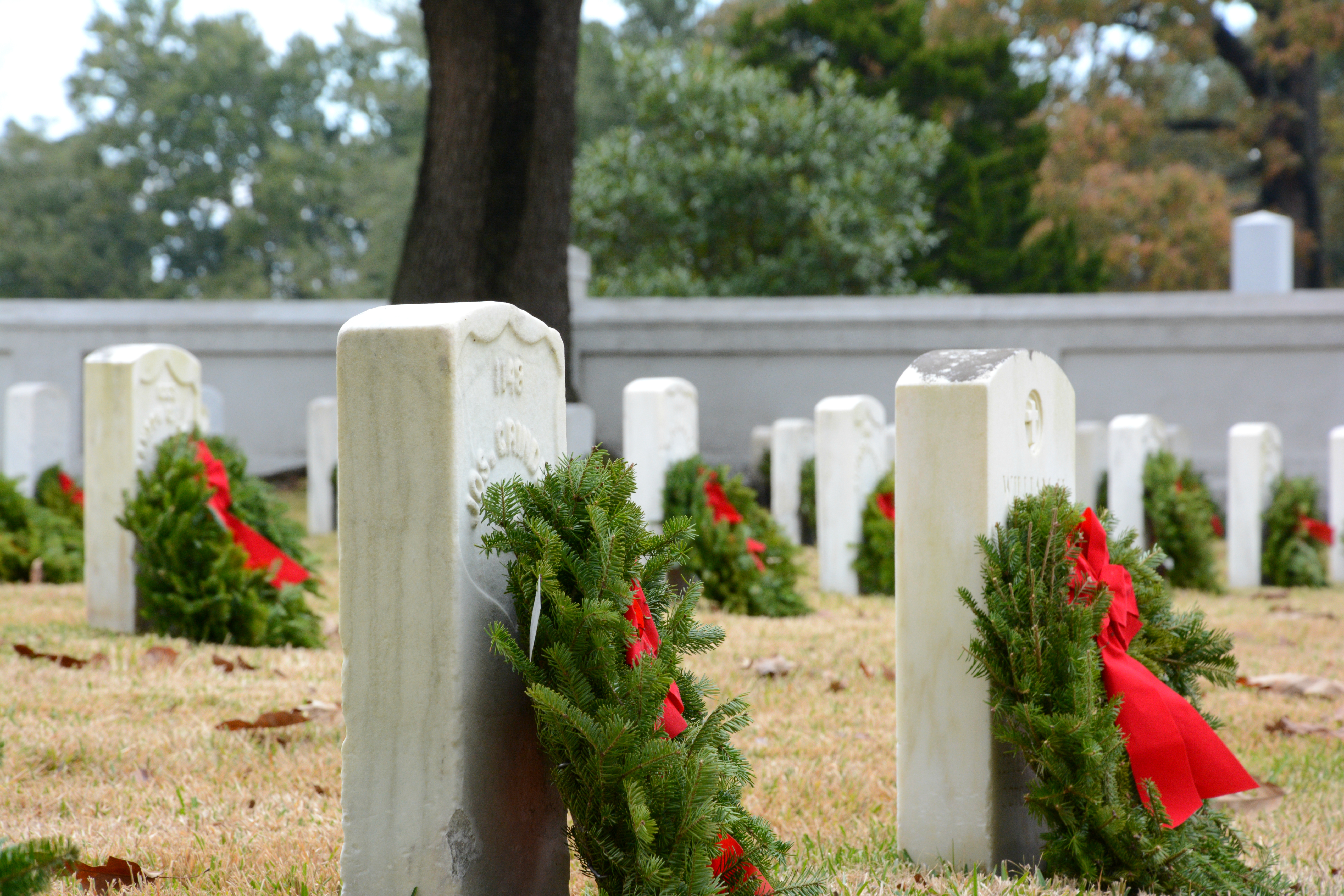 Chapters of Blue Star Mothers of America, Inc., an organization founded to support mothers of service men and women, will once again participate in the annual Christmas tradition of laying wreaths on the graves at national cemeteries across the country with the goal to remember the fallen, honor those who serve, and teach children the value of freedom. The local Blue Star Mothers of Louisiana, Chapter 1 is looking for donations to enable them to place wreaths on each of the 5,121 graves at the Baton Rouge National Cemetery this December 15.
To sponsor a wreath or participate in the ceremony, visit the event page here.