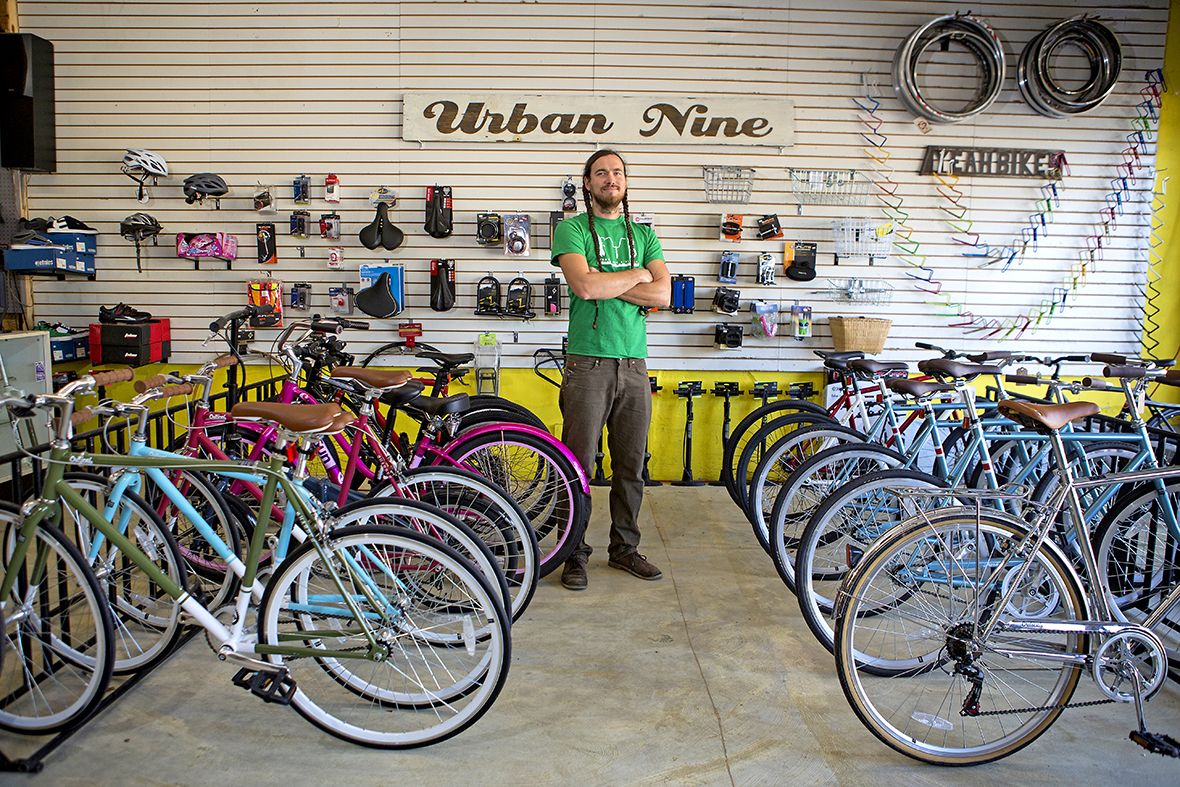 Intersections: Front Yard Bikes brings its community-minded approach to Mid City
---
With a sharp metallic creak, a shaft of light from Terrace Street pours in to reflect off of a geometric tangle of pipe, wire and rubber studding the warehouse, and there in the doorway is Dustin LaFont talking about shoes. One of his young charges, a tall teenager who has been in the Front Yard Bikes program for a couple years now and who LaFont calls a mechanic, is sporting socks and sandals on his feet.
"That's not going to cut it at Mid City," LaFont says in a way that never approaches patronizing, but more in the matter-of-fact manner a coach might use to adjust a young hitter's grip on the bat, with big-brotherly tones.
"Look, I've got an extra pair in my car," LaFont adds. "Size 12."
The even-keeled and braided-haired founder of the nonprofit talks fast and with authority, and he always seems to be moving, even if he's standing still. He's an LSU alum with an education master's and a few years of traditional middle-school teaching under his belt, but he has been at this since 2010 when the bike program was more spur-of-the-moment, just he and a handful of neighborhood kids tinkering and tightening their rides in front of his house. See a need, meet a need. LaFont lives that out.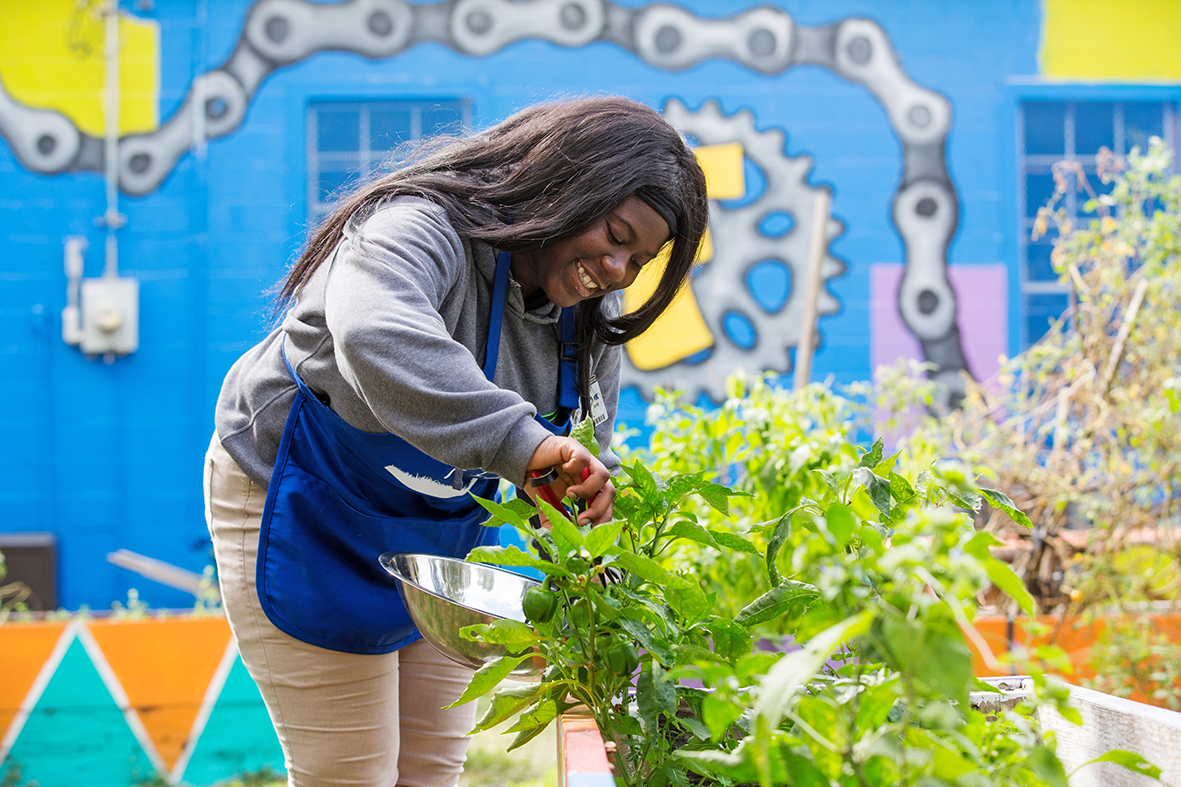 Federal funding, two locations, and hundreds of children apprenticed and empowered later, and LaFont changes gears as smoothly as he does on the blacktop.
"It's busy in here—it's a busy world out there," LaFont says, walking back to a cache of dozens of adult-size bicycles that were recently donated by Shell and await transfer to Mid City Bikes. "We get emails from companies wanting to donate bikes weekly, sometimes daily, because unlike most we accept bikes that need to be fixed, but we need some place to put them all. That's one reason Mid City will be great."
Front Yard Bikes—the 501(c)3 afterschool program LaFont runs to impart bike-building training, mechanical know-how, educational mentorship and life and leadership skills—purchased the longstanding Government Street cycling center Mid City Bikes in October after owner Travis Hans decided to move. Front Yard Bikes continues to maintain its colorful Terrace Street location—outfitted with a community garden producing peppers, tomatoes, mustard greens and herbs—for fixing bikes and running its youth program. Mid City Bikes will remain a dedicated retail branch holding the potential of becoming a new community hub for Front Yard Bikes to reach youth and bike-dependent commuters in the city's fastest-redeveloping corridor.
"Dustin LaFont did not buy Mid City Bikes," he says. "Front Yard Bikes did. When I talk in terms of 'we decided' instead of 'I,' I have to explain that I have 500 shareholders who have input, whose concerns are heard, and they are all under 18."
It's LaFont's impact on a generation of teenagers in the Old South Baton Rouge area that has attracted community leaders to the cause.
Perhaps cycling's most ardent local activist is LSU Libraries archivist Mark Martin, who is a long-time proponent of Front Yard Bikes.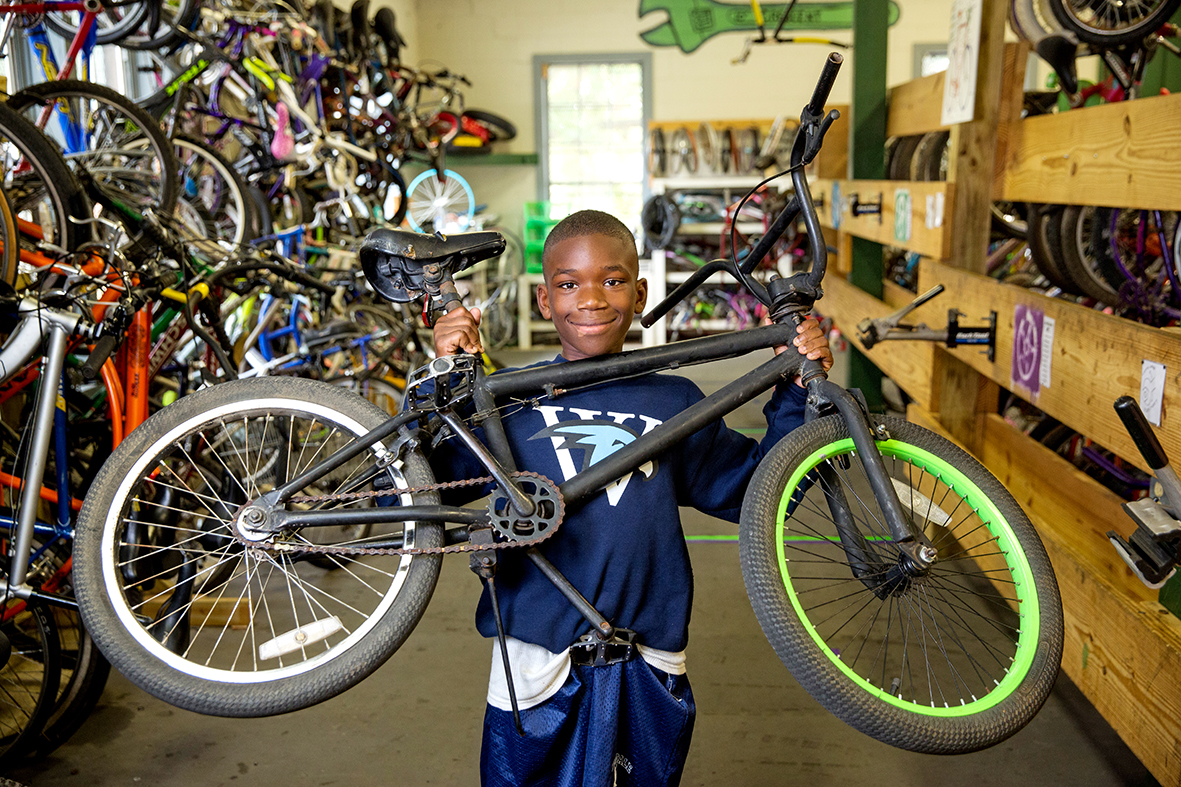 "What's most important is that Dustin is using bicycling and mechanical skills as a framework for developing skills and attitudes that are essential for a better life," Martin says. "Sharing those skills provides an opportunity to learn how to learn, to develop dedication to a goal, to build self-confidence and a sense of community based on trust and responsibility."
LaFont is taking those ideals of trust and responsibility to Government Street with the help of the shop's new manager, Leah Con-
quorgood, who will oversee a second full-time employee and a rotation of part-time workers, most of whom were original Front Yard Bikers who began in LaFont's yard seven years ago.
"That's a testament to our program, and what they are able to accomplish as young men," LaFont says.
Before joining Front Yard Bikes, Conquorgood operated a culinary skills training nonprofit in a bike-loving area of Seattle. She says it was LaFont's heart-focused approach to teaching and community that first attracted her to the group.
"With the shop now, we'll be able to give these young people a real business sense, a knowledge of how to relate to customers, and how to love on people, straight up, with a mindset that everyone in this city is like family," Conquorgood says. "It's about having a heart for people."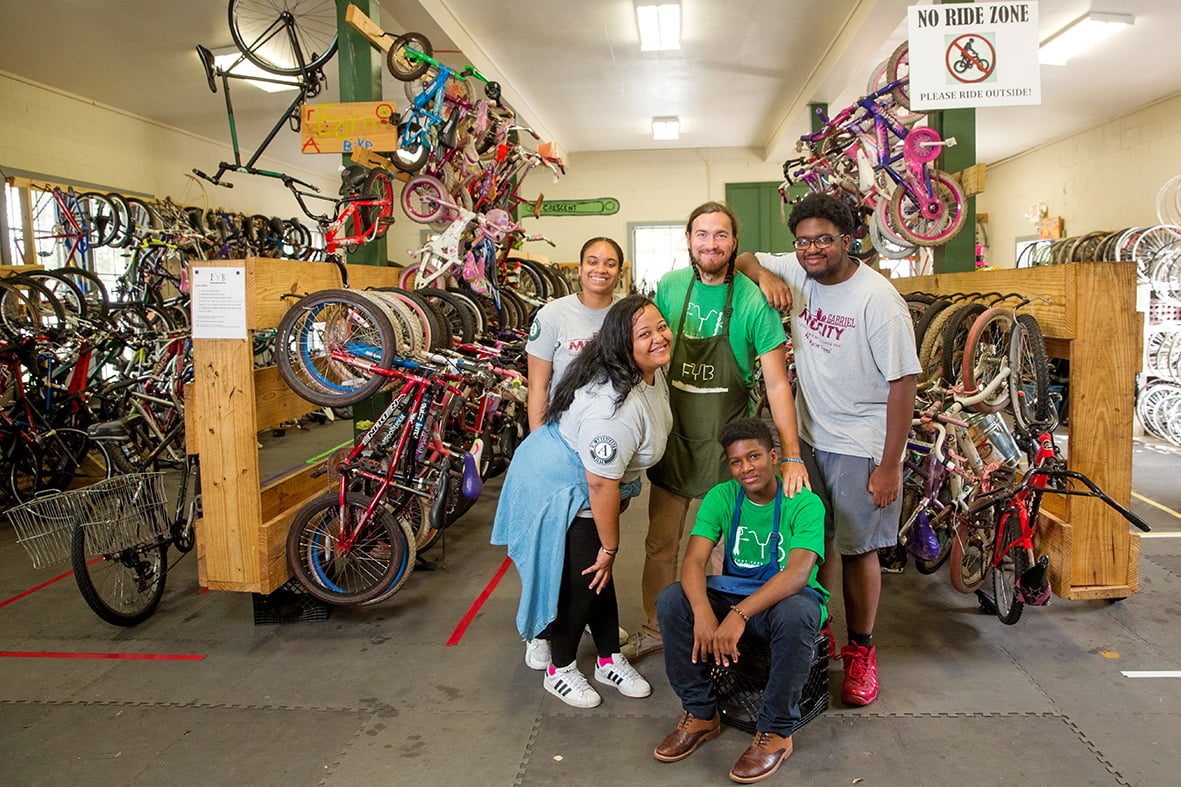 While the new shop offers affordable used and new bikes and bike accessories, "dig in" bins so the adventurous can mine for spare parts, and knowledgeable mechanics on staff, LaFont's larger goal is to connect Front Yard Bikes with existing neighborhood efforts like Open Air Ministries' homeless outreach, Bike BR rides and arts events such as White Light Night to create and promote information and access for the more bike-dependent members of the community.
"People think bike proponents in Baton Rouge are doing it for this small elite group, and we aren't," LaFont says. "Bike access is not just for a recreational, leftist, green-minded minority. I have young people using two wheels to get to work, to school and to secondary learning opportunities like libraries and other after- school programs."
Not one for soapboxes or long Facebook rants, LaFont's drive is a quiet one, lived out by example for the teenagers in his program to see and be inspired to take on attitudes of accountability and roles of leadership on their own.
Each week they share a thanksgiving time, and LaFont uses his turn to say a short prayer of gratefulness. He's found through this program a way to invest in lives and see his city in a new way, a vision that first began on his own two wheels, rolling through Baton Rouge's diverse neighborhoods. LaFont hopes that through Front Yard Bikes in Mid City, he can share that opportunity and growth with others.
"Baton Rouge does not have enough common ground spaces, where people from different neighborhoods interact," LaFont says. "So it's easy to lose sight of the value of 'the other' because many don't have to see them. Mid City Bikes and Front Yard Bikes are designed to draw people from all walks of life to interact to build relationships and respect. Maybe if we can be that one little connector, we can grow as a community."