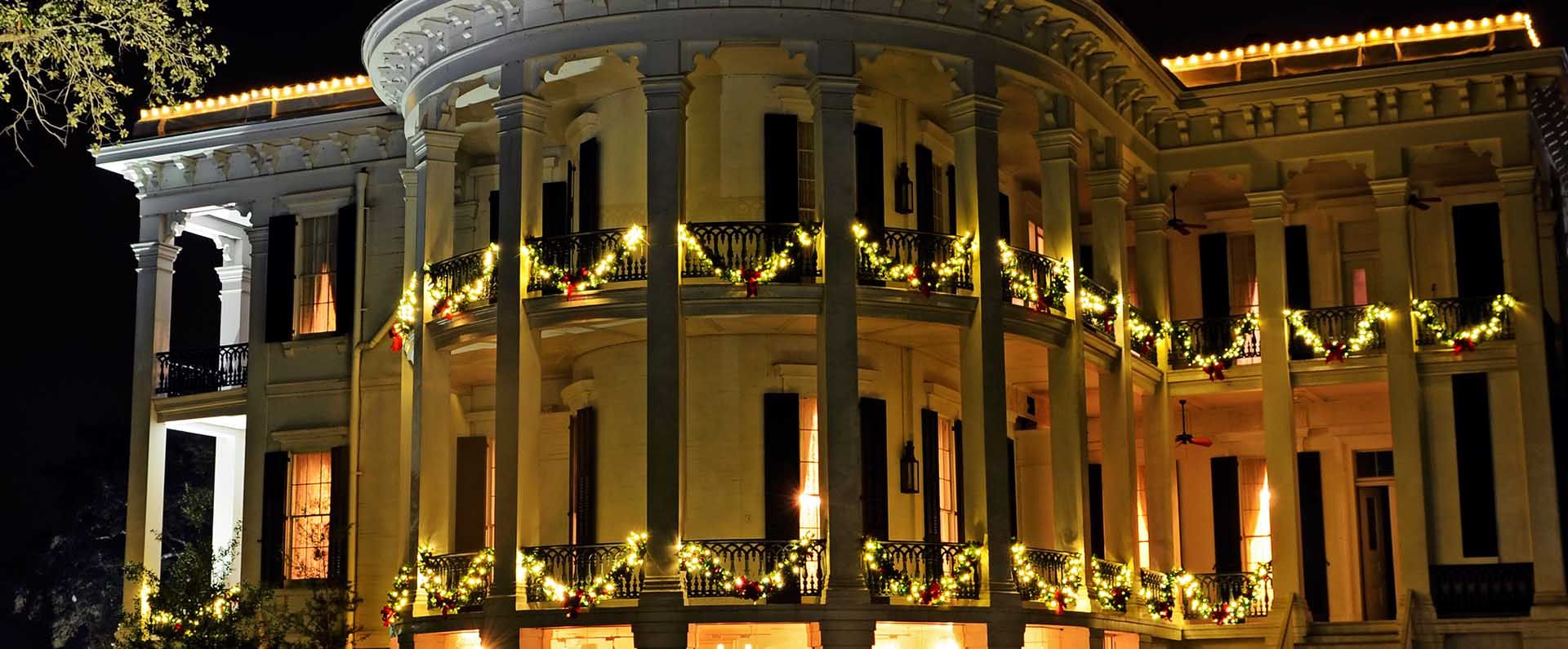 Sales roundup: Christmas Marketplace at Nottoway, Alexander's Holly Jolly Liquor Lottery, and more
Visit Nottoway Plantation for its Christmas Marketplace this Saturday, December 23, from 2 to 8 p.m. Vendors will be selling handcrafted arts and crafts in the spirit of the holidays and shoppers will be treated to fireworks and bonfires on the levee. The event is free and open to the public.
---
The inaugural Holly Jolly Liquor Lottery hosted by Alexander's Highland Market will take place tonight, Thursday, December 21, from 6 to 8 p.m. with whiskey samples, wine tastings and a lottery of rare liquor allotments. Raffle tickets are $15 each, and all proceeds benefit the new Our Lady of the Lake Children's Hospital. For more information and ticket sales, visit alexandersmkt.com.
---
Wildlife photographer CC Lockwood will be at The Backpacker tomorrow, December 22, from 10 a.m. to 12 p.m. to sign his newest book Louisiana Wild, as well as his other works.
---
Now through Christmas, NK Boutique is offering 25% off all Elizabeth Cole Jewelry at the Corporate location.
---
There are still two days left of Blu Spero's "12 Days of Spero" daily sales. The promotions will be posted here.
---
Until the end of December, spray tans are four for $100 at Glo Beauty Bar.
---
All remaining holiday merchandise is 30% off at Giggles Toy Store from now until Christmas.
---
Bella Bella is hosting a flash sale with 25% off all sweaters and outerwear through Christmas Eve.
---
Keep a look out for daily deals until December 23 at Blink Boutique's "12 Days of Blinkmas."
---
Hemline Towne Center is hosting a Holiday Pop Up featuring watercolor prints and cameos by Laura W. Taylor Art today, December 21, until 6 p.m.
---
Lukka Boutique is hosting its Fall/Winter Clearance Sale with 30% markdowns on all fall/winter styles. Today, December 21, is also the last day to enter the giveaway for a Boeccure Gift Set as well as a $100 Lukka gift card. Visit @lukkaboutique on Instagram for instructions on how to enter.
---
Frock Candy's "12 Days of Christmas" daily sales will continue until December 23. Show or mention the day's Instagram or Facebook post at checkout to redeem the special deals.
---
From now until Saturday, December 23, all ornaments are buy one, get one half off at Wanderlust by Abby.
---
Merci Beaucoup is continuing its "30 Days of Christmas Sale," with special deals every day until Christmas.
---
When you spend $75 at either Mingle Boutique or Twisted Oak Boutique, you'll be entered to win five free classes at Body Sculpt Bar Studio. There will be two winners from each boutique who will be picked in January and February.
---
Keep an eye out for sales every day until Christmas Eve for Perlis Clothing's "12 Days of Christmas" sale.
---
Snap a photo with your favorite finds at The Purple Rack  and receive 10% off your purchase.
---
Today, December 21, and tomorrow, December 22, Simply Chic Boutique will have special deals for the end of its "5 Days of Christmas" sale.
---
Be sure to visit Oh Baby! for its "12 Days of Christmas Sale" this week.
---
For the last week of the year, enjoy 30% off all products, tools, brushes and accessories at Salon Raybon. Also, check in for daily sales during its "12 Days of Christmas Sale," lasting until December 23.
---
Are you a Baton Rouge retailer with an upcoming sale or special event? Email [email protected] with details to be featured in an upcoming Sales Roundup.