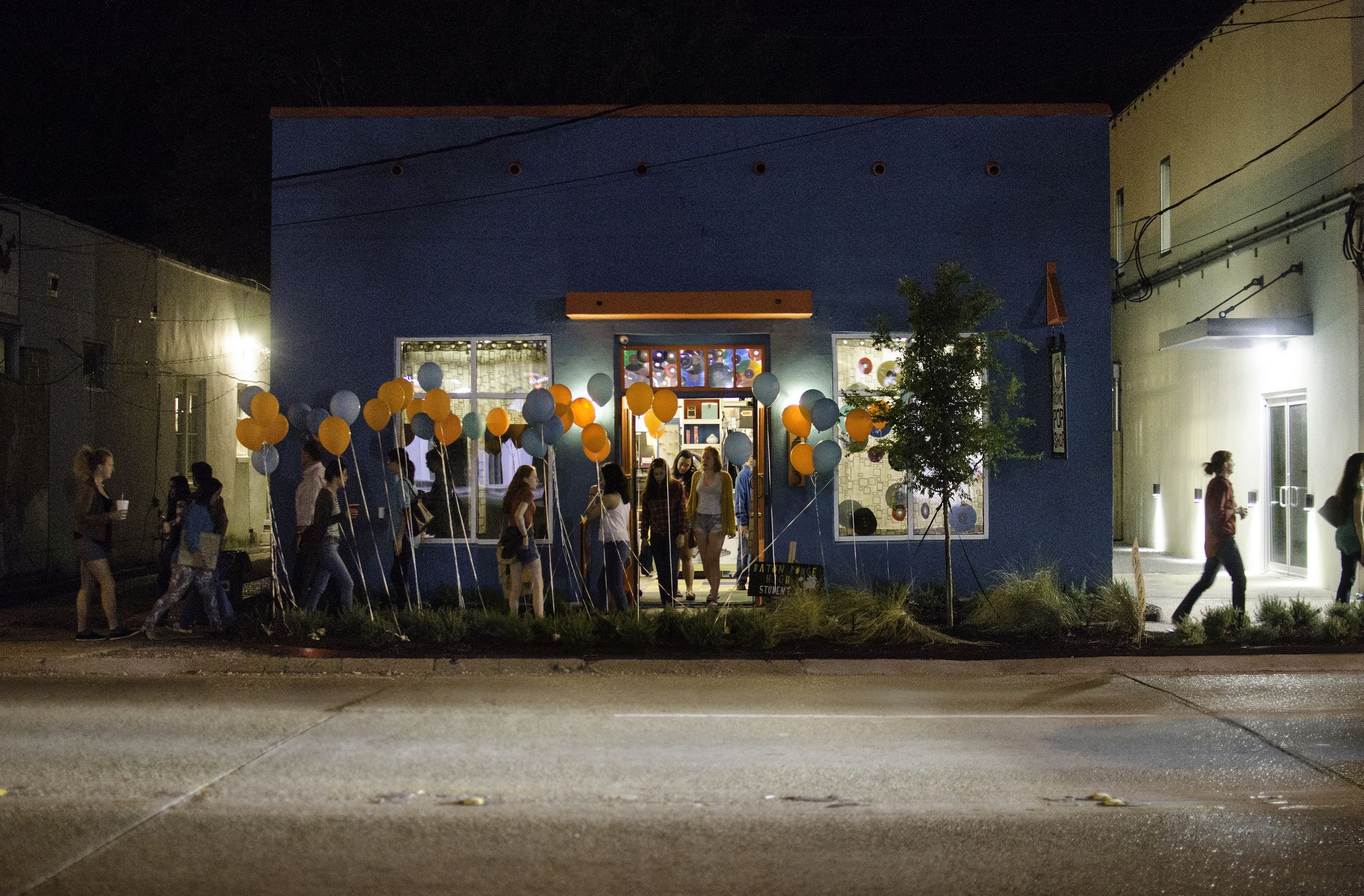 Moon take thy flight at a Mid City Night's Dream art hop tonight
A Mid City Night's Dream is no weak and idling theme–more than 20 Mid City businesses, restaurants, bars and shops have collaborated for this year's fourth iteration of the art hop. Is your soul in the sky yet? If it isn't, just think of the dozens of independents artists and craftsmen also participating in the event. They'll be hawking wares from 5 to 8 p.m. You don't have to brush up on your Shakespeare to come; you just have to like good art and food made by the locals of Mid City.
A Mid City's Night Dream may be little, when compared to some of the city's larger art hops like Hot Art, Cool Nights, but she is fierce. Sponsor Mid City Merchants roused a whole host of businesses between the interstate and Lobdell Avenue to participate this year. Longtime supporters of the art hop The Pink Elephant Antiques, Time Warp Boutique and the Radio Bar are participating again this year. And new merchants are still joining in! At press time, Government Street's own Curbside Burgers had just joined the ranks, as did New Orleans-based Sabai Jewelry Gallery.
For a map of participating vendors, check out Mid City Merchants Facebook page. You can also look at the event's Facebook page for more information about vendors, artists, food and more. And whether you're a native of the Mid City area, or its your first time visiting, just remember–you're never alone when all the world is here to look on you.