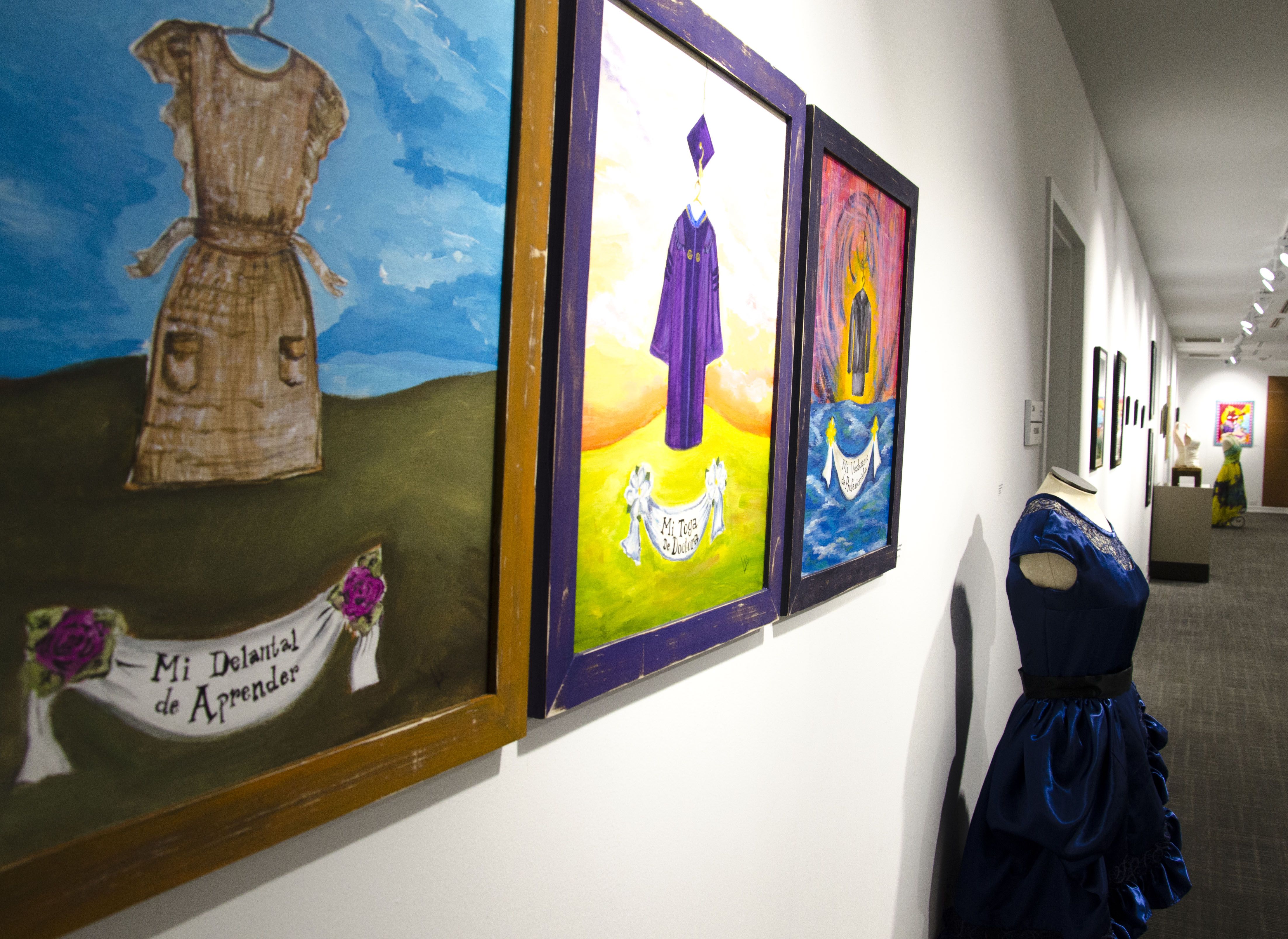 LSU Folks' Arts and Crafts Show
Works of art from faculty and staff at LSU
Who knew the faculty and staff at LSU were multi-talented? Well, they are! In addition to their university-related duties, the employees often spend their off-duty hours creating art. Jeff Dickey is one of about 15 employees that has work displayed at the 5th installment of the LSU Folks' Arts and Crafts show.
Dickey, who works in the Information Systems and Decision Sciences Department and is part of the Highway Safety Research Group at LSU, creates his art through chocolate. His chocolate high heels are pictured in the gallery below; and that's just a taste of what you'll get if you venture to the LSU Student Union Art Gallery before August 27. The exhibit also highlights a handmade wooden ship model, cotton quilts, paintings, and photographs, and more.
"Baton Rouge has such a large art scene that it was only natural for many of the faculty and staff at LSU to be involved in the arts," says Heather Gulino, communications coordinator for the LSU Student Union Art Gallery. "The LSU Student Union Art Gallery had always had student art exhibits, but never anything specifically just for faculty and staff. Many create their own pieces of art on their time outside of the university but may not have had anywhere to display their pieces. This is where the LSU Student Union bridged the gap. Not only were all faculty and staff who registered accepted into the show, it gave the faculty and staff members real world experience in having their art pieces displayed in a gallery for the LSU and Baton Rouge communities to come and enjoy."
Feedback and reviews from the public thus far have been great, Gulino says. In addition to being open to the public, the gallery gives orientation groups at LSU a taste of the local art scene and an artistic look into some of the work the professors do outside of the classroom.
The exhibit is free to view. For additional information, call the gallery at 578-5162. Click on an image below to get a preview of what's on display.