On exhibit: 'Dig, Spin, Repeat' at Firehouse Gallery
Brittany Sievers loves to spin a good yarn. But for this LSU Master of Fine Arts candidate, that means literally spinning yard after yard of woolen yarn by hand with a spindle. She also doesn't mind getting her hands dirty as she painstakingly shapes Louisiana clay into the components of her earthy large-scale installations. It's all part of the creative process for this artist, whose solo show "Dig, Spin, Repeat" is on display at the Arts Council of Greater Baton Rouge's Firehouse Gallery this month.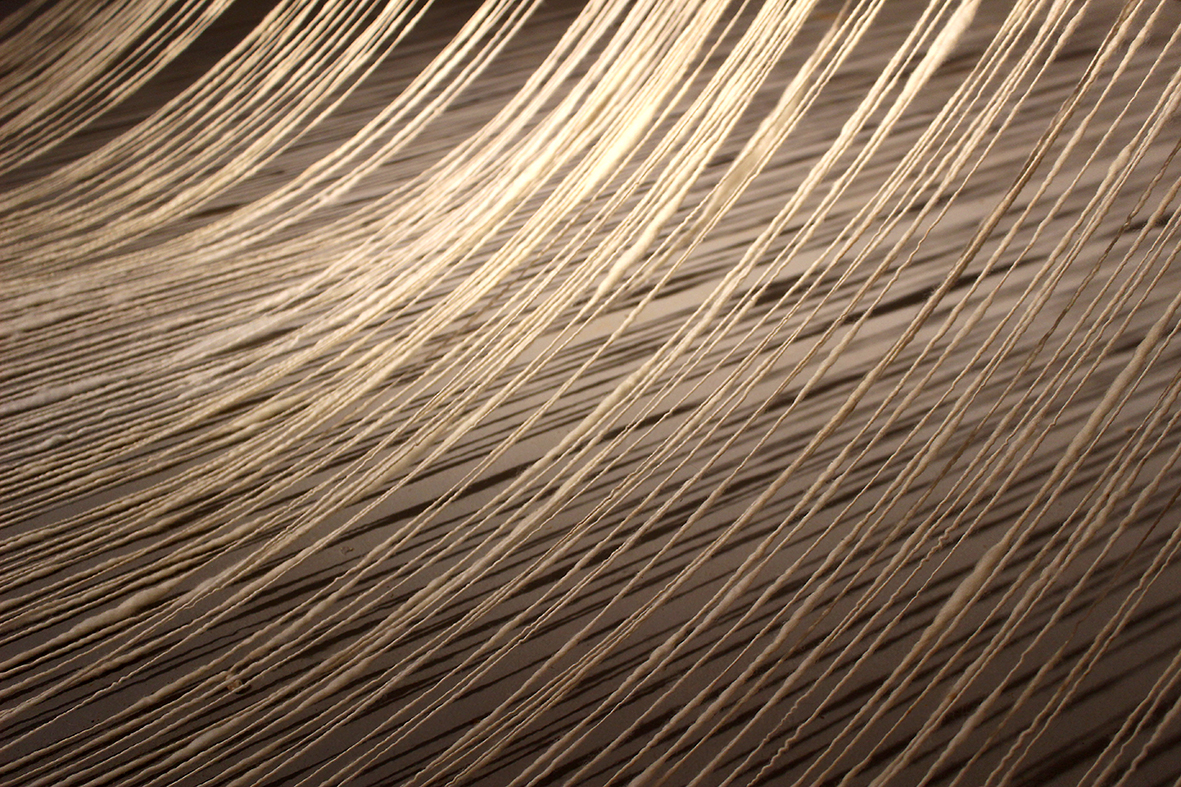 An Indiana native, Sievers has a background in ceramics but never sourced her own natural clay until she found the perfect rural spot an hour north of Baton Rouge. With a hand shovel, she digs up buckets full of clay dirt, mixes the muck with water, filters it through wire mesh and dries it before sitting down for literally hundreds of hours to form "ceramic multiples"—tiny modules that she eventually links together for installation. Sievers' ceramic work "Welcome Mat" won the Art Melt first prize in 2015, and her piece "10,656 Palms" received a prestigious International Sculpture Center award the same year. In March, she will embark on a highly regarded artist's residency in Switzerland.
It was only recently that Sievers added spinning yarn to her repertoire. Nearly 100 spools will be carefully composed to make up the "Dig, Spin, Repeat" installations. The Firehouse Gallery show will feature several large, room-scaled artworks, including three yarn sculptures that stretch between columns and span entire walls.
"These artworks transform my mindful labor into a platform," says Sievers, "that allows the viewer to actively notice the area of the room they occupy, the subtle differences within the material itself, and the influence of my individual touch."
'Dig, Spin, Repeat' will be on display at the Arts Council's Firehouse Gallery from February 6 through February 24. A reception will take place on Friday, February 24, at 6 p.m.; click here for details.