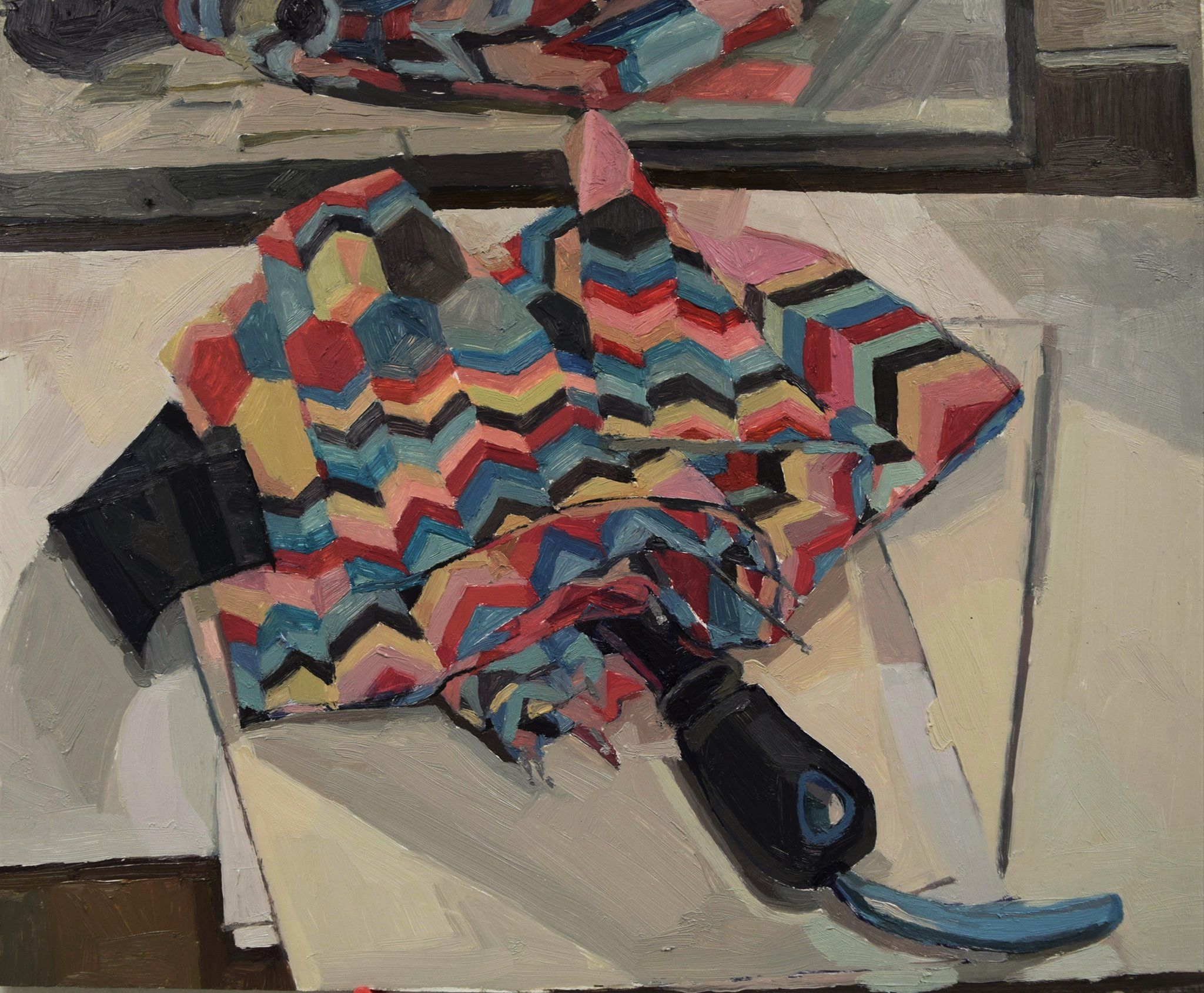 Arts around town: 'Distractions' at Firehouse Gallery, Mardi Gras masterpieces at WBR Museum, and more
In a show that opens tomorrow, Friday, January 5, the Firehouse Gallery will present Tajreen Akter's recent body of work titled Distractions. A reflection on life changes and day-to-day distractions, the work explores Akter's own struggles and allows her audience to connect with the commonalities of the human experience. The exhibition will remain on display for the entire month of January, with a special reception January 26.
---
The West Baton Rouge Museum will present the work of local artist Marcus Ciko in his exhibition 3-D Beads: A Mardi Gras Art Celebration starting Saturday, January 6, and running through Sunday, February 25. Ciko's work is made up entirely of Mardi Gras throws, which he uses to form everything from flags to full body costumes through his unique twisting method. For more on Ciko, visit his website at 3-dbeads.net.
---
Tuesday, January 9, the Tango Fire Dance Company of Buenos Aires dances its way to the Manship Theatre for a passionate performance tracing the art of tango over its 150-year lifespan from the streets of Buenos Aires to the studios of professional dance organizations. With 12 dancers and a quartet of musicians, this event captures the authenticity and complexity of the age-old dance tradition. For tickets, visit manshiptheatre.org.
---
Delve into the intersection of art and war with a Lunchtime Lagniappe lecture at the Capitol Park Museum featuring Louisiana Office of State Parks Program Manager and Louisiana History Professor Raymond Berthelot. The lecture, titled "The Art of War: The Soldier Artists of World War I," discusses the role of art for both official war artists as well as frontline soldiers and sailors. Beginning at 12 p.m., the presentation is free and open to the public.
---
The Louisiana Art & Science Museum is continuing its monthly Free First Sunday tradition this Sunday, January 7, with free admission to the museum and $6 tickets to planetarium shows. The LSU Museum of Art is is also getting in on the Free First Sunday fun with free admission as well as fun activities for the whole family.
---
The West Baton Rouge Museum's exhibit Over Here & Over There: Americans at Home and Abroad in World War I will close this Sunday, January 7. Take advantage of your last chance to view these photographs from the National Archives documenting how Americans served their country both overseas and on the homefront.
---
The Baton Rouge Jewish Film Festival kicks off Wednesday, January 10, with a 7 p.m. showing of the 2017 film The Women's Balcony at the Manship Theatre. Directed by Emil Ben-Shimon, the film explores differing approaches to faith and the role of sexism in orthodoxy through the lens of a Jewish community turned upside down following a tragic accident. For tickets, visit manshiptheatre.org.
---
This month's Hands-On Happenings at the Louisiana Art & Science Museum allows children to explore the textiles of The Red That Colored the World exhibition with the creation of one-of-a-kind dream catchers on Saturday, January 6, at 10 a.m.
---
Sunday, January 7, singer-songwriter Todd Snider will take to the Manship Theatre stage as part of the Red Dragon Songwriters Series. Snider boasts a long history in music including being signed with Jimmy Buffet's record label as well as writing hits for names such as Pat Green, Charlie Robison, Keith Sykes and more. His 7:30 p.m. performance will also feature special guests Eric Brace, Peter Cooper and Thomm Jutz. For tickets, visit manshiptheatre.org.
---
Two-time Grammy award winner Jason Isbell and his band 400 Unit will grace the Raising Cane's River Center stage in a rescheduled show this Saturday, January 6, with special guest James McMurtry. The songwriter-performer pair will play hits from their new albums, as well as classic favorites. Tickets are available here.
---
Opening Wednesday, January 10, and running through February 24, the Arts Council of Livingston Parish presents the work of the Louisiana Photographic Society. In addition to the exhibition, the featured photographers will be present for a reception on Saturday, January 13, from 10 a.m. to 1 p.m.
---