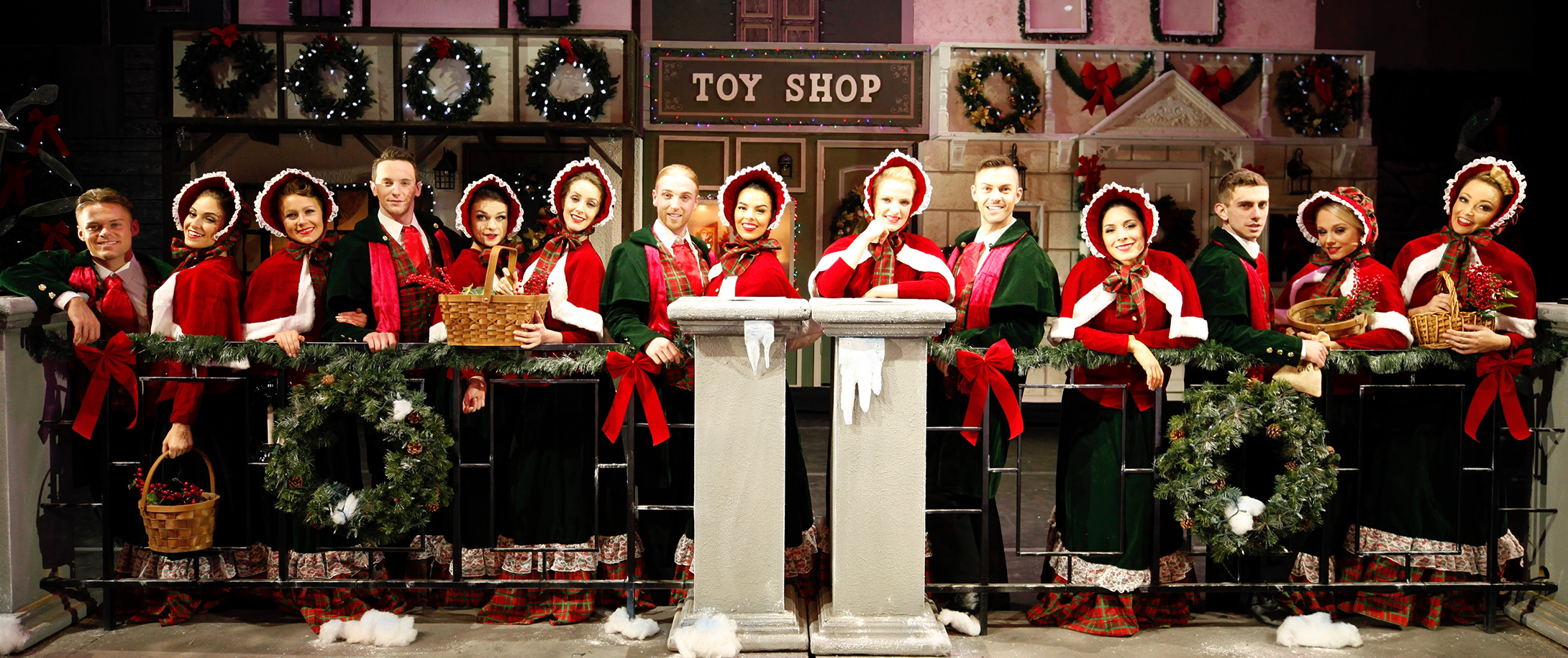 Arts around town: Christmas Wonderland Holiday Spectacular, BRSO's Holiday Brass, and more
Tonight, December 6, at 7:30 p.m., the Raising Cane's River Center is transforming into a yuletide fantasy for the Christmas Wonderland Holiday Spectacular performance. The show will feature Santa and plenty of sparkly helpers as they dance their way through holiday favorites like "Jingle Bells," "Silent Night" and more. Tickets are available here.
---
The Baton Rouge Symphony Orchestra is hosting two shows of Holiday Brass: one tonight, December 6, at St. Joseph Cathedral, and one this Sunday, December 9, at Houmas House. The show tonight will feature the Baton Rouge Magnet High School Festival Singers alongside Robbie Giroir on the cathedral organ as they perform a selection of holiday favorites. The Sunday performance will take place outside the plantation, with the symphony brass players performing custom arrangements, with Stephanie Gustafson on harp. Find tickets and more information here.
---
Junior League of Baton Rouge's annual Kitchen Tours is this Sunday, December 9, from 1 to 5:30 p.m. This year's self-guided tour will feature eight out-of-the-box kitchens across Baton Rouge. For tickets and information on VIP packages, visit the event page here.
---
Tomorrow, December 7, Nottoway Plantation is hosting its annual Christmas Bonfire Festival starting at 5 p.m. The annual event will feature bonfires on the levee, holiday sing-a-longs, local vendors, a tree lighting ceremony, fireworks, and even a visit from Santa. Admission is $5 per car, and tickets are available here.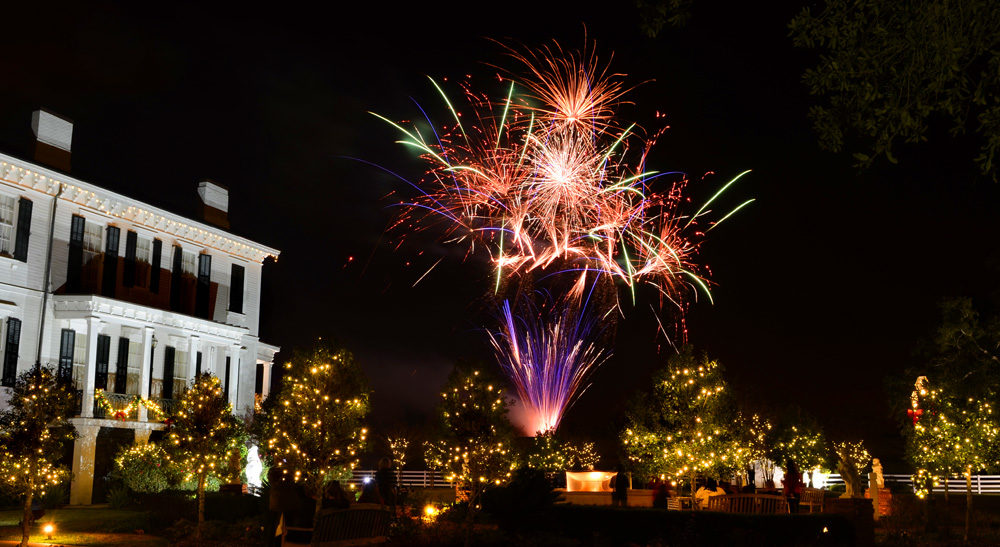 ---
The On Pointe Concert Series, presented by the Arts Council of Greater Baton Rouge and Pointe-Marie, continues tonight, December 6, with a performance from the Magnolia Strings Trio at 6 p.m. in Pointe-Marie Square. The event is free to attend and will feature refreshments available from Magpie Café.
---
BREC's Magnolia Mound Plantation is celebrating Christmas the French Creole way this Sunday, December 9, from 1 to 6 p.m. at its Creole Christmas & Holiday Fair. For the event, the grounds of the plantation will be decorated true to 19th-century holiday style, while special musical guests perform songs in French and Spanish. In addition, the event will feature carriage rides, local artisans, demonstrations and more. Visit the event page here for more information.
---
The Ogden Park Prowl is this Saturday, December 8. The neighborhood arts festival will take place from 1 to 5 p.m. and will feature vendors, artists and entertainment throughout the homes and businesses in Mid City. For more information, visit the event page here.
---
Tomorrow night, December 7, Lynyrd Skynyrd is making a stop at the Raising Cane's River Center on the group's final tour, Last of the Street Survivors Farewell Tour. The show, which starts at 7 p.m., will feature some of the band's classic hits that have come from a career of more than 40 years. Tickets are available here.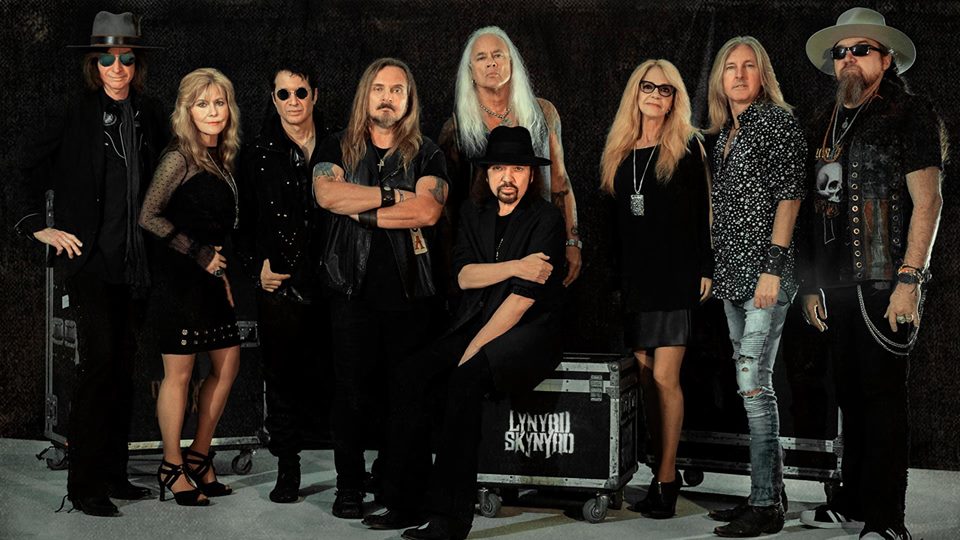 ---
Theatre Baton Rouge is exploring Christmas past, present and future with this year's performances of Charles Dickens' A Christmas Carol from December 7 through 16. In addition to the performances, the 2 p.m. December 9 performance will be followed by a Gingerbread Workshop event at 4:15 p.m. The holiday event will feature cookie decorating, hot cocoa, carols and more. Tickets for A Christmas Carol are available here, and tickets for the Gingerbread Workshop are available here.
---
New Venture Theatre is presenting a retelling of the traditional Nativity story from the African American point of view with performances of Black Nativity this weekend, December 7 through 9, at the LSU Shaver Theatre. For details and tickets, visit the event page here.
---
Next Tuesday, December 11, and Wednesday, December 12, Brian Shaw, Willis Delony and Bill Grimes will join forces for another installment of Cool Winter Nights, Hot Jazz at Manship Theatre. Both shows will start at 7:30 p.m., with the group covering holiday favorites and more. Tickets are available here.
---
Opéra Louisiane is presenting two performances of Amahl and the Night Visitors at The Church International this Friday, December 7, at 7:30 p.m., and Saturday, December 8, at 3 p.m. The classic Christmas story will feature opera great Gwendolyn Jones. Tickets and more information are available here.