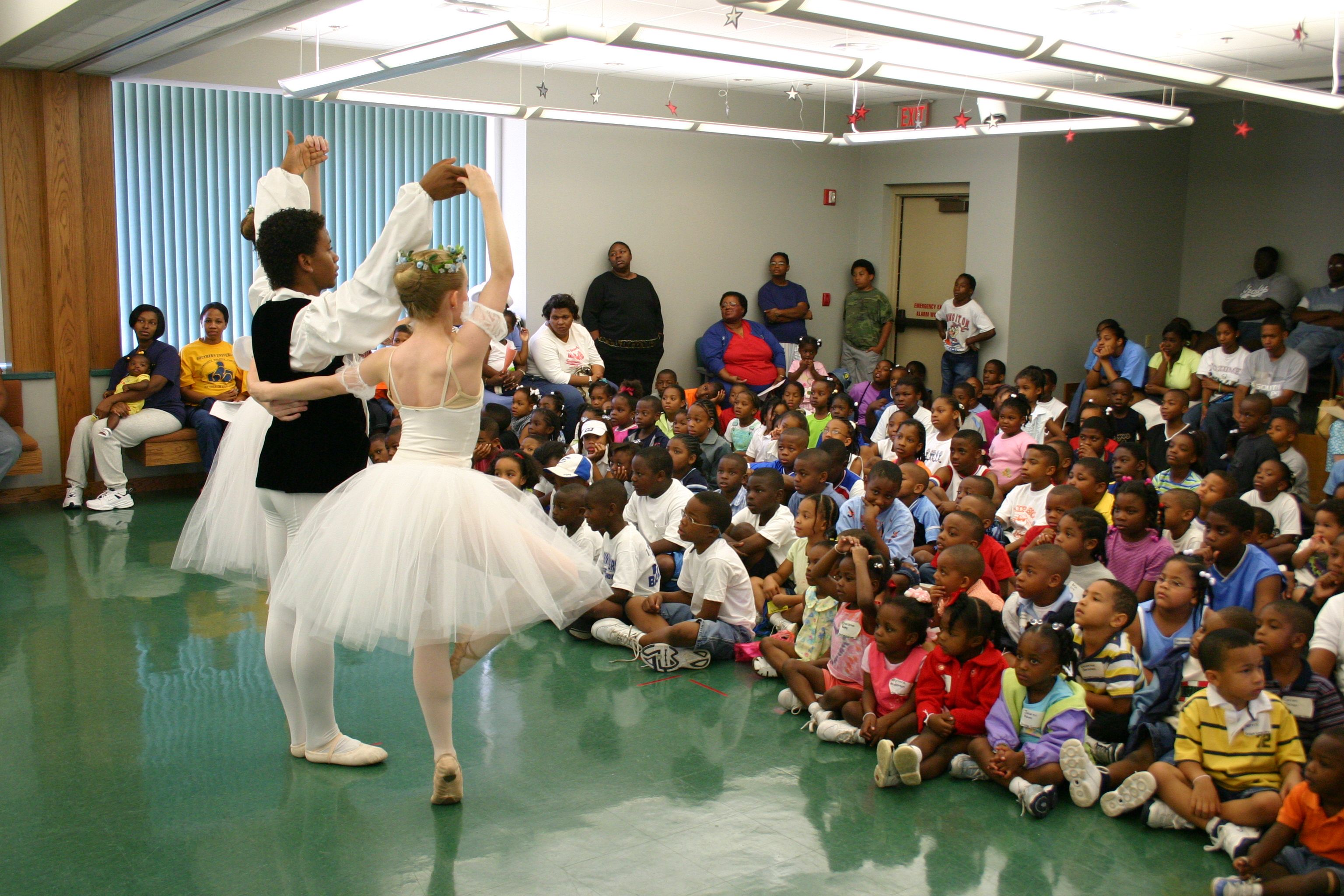 Arts around town: BRBT hits local libraries, Swine Palace presents 'Always… Patsy Cline,' and more
The Baton Rouge Ballet Theatre's Youth Ballet Tour is kicking off next Monday, June 4, with free performances at the Eden Park Library, Fairwood Library and Greenwell Springs Regional Library. The 36 dancers, who range from 5th to 9th grades, will be performing a 30-minute version of the classic ballet Coppelia at libraries throughout Baton Rouge until Tuesday, June 12. For a full schedule of performances, visit the event page here.
---
Based on the true story of legendary country singer Patsy Cline's friendship with a fan named Louise Seger, Swine Palace is bringing the musical favorite Always… Patsy Cline back to the stage at the Reilly Theatre beginning next Tuesday, June 5, and running through Sunday, June 17. The performances will take place at 7:30 p.m. on Saturdays and 2 p.m. on Sundays. For tickets, visit the event page here.
---
Harb's Oasis is back with its annual Pond and Garden Tour this weekend, June 2 and 3. The tour, which takes place throughout backyards across the city, will showcase the unique ponds, gardens and more of Baton Rouge homeowners. In addition, the tour will raise money for the Smile Delivery Foundation, a local nonprofit that works to brighten the days of children fighting life-threatening illnesses. For tickets and more information, visit the event page here.
---
Through July 13, The NeuroMedical Center and the Brain Injury Association of Louisiana are raising awareness for brain injury through an eye-catching exhibition of over 30 masks created by brain injury survivors throughout south Louisiana. Titled Unmasking Brain Injury, the exhibition of masks, each of which includes an explanation of the mask and the brain injury of the creator, is on display on the first floor of The NeuroMedical Center.
---
Tonight, Thursday, May 31, the LSU AgCenter's Louisiana Master Gardeners program members will be at the Jones Creek Regional Branch Library to explore the topics of Water Gardens: Backyard Ponds to Fountains and Pruning in the Garden in a two-part presentation starting at 6:30 p.m. For more information about the free event, visit ebrpl.com.
---
Adding a fresh spin to the classic characters created by Charles Schultz, Playmakers of Baton Rouge will present You're a Good Man, Charlie Brown starting tomorrow, June 1, with a show in LSU's Shaver Theatre at 7 p.m. Featuring songs like "My Blanket and Me" and "The Baseball Game," the show will run through Sunday, June 17. For tickets and showtimes, visit the event page here.
---
Kids up to age 6 and their caregivers are invited to the LSU Museum of Art's Stories in Art program this Friday, June 1, at 10:30 a.m. The event will feature a book and an art project designed to ignite children's creativity and engage them with the museum. For more information, visit the event page here.
---
This Friday, June 1, and Saturday, June 2, Manship Theatre is presenting the 2018 film RBG: A Documentary about Ruth Bader Ginsburg. Directed by Julie Cohen and Betsy West, the documentary film explores how the legendary Supreme Court justice served to revolutionize the world for women. Showtimes and ticket information are available here.
---
In conjunction with the Louisiana Art & Science Museum's exhibition Tradition in Transition: Intuit Art & Culture, this Saturday, June 2, the museum is hosting a Hands-On Happenings event in which you can create your very own "inukshuk," which is a stack of stones used by Intuit people to commemorate important symbols and places. The all-ages event will take place from 10 a.m. to 2 p.m. For more information, visit the event page here.
---
The LSU Museum of Art is hosting a Art in Louisiana Curator Tour this Sunday, June 3, at 2 p.m. Curator Courtney Taylor will lead guests on a free, educational tour through the museum's permanent collection exhibition, Art in Louisiana, with a special focus on the work of Carrie Mae Weems. For more information, visit the event page here.