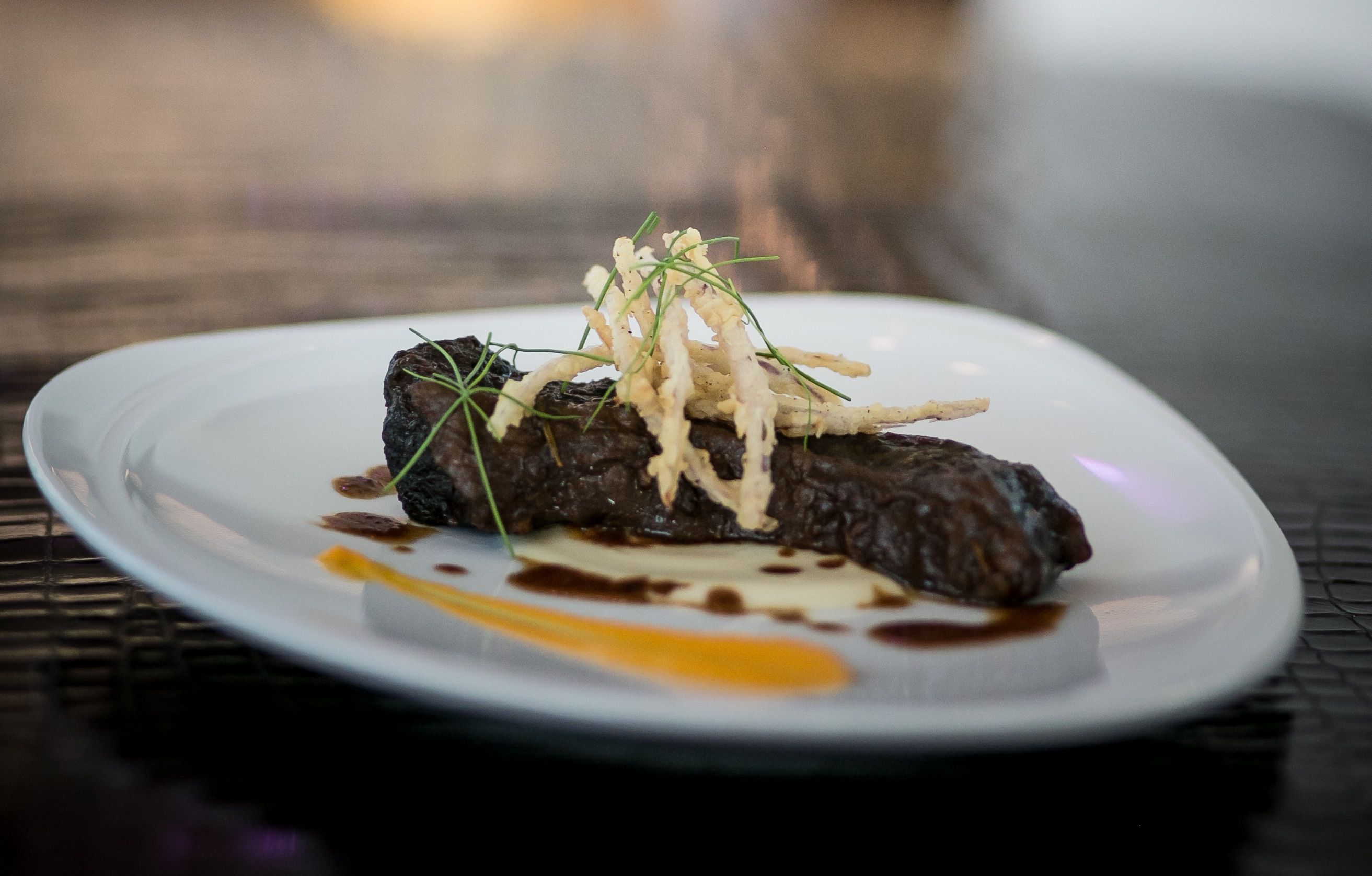 Photo by Jenn Ocken
To ensure his short ribs are succulent in texture and nuanced in flavor, Tallulah Executive Chef Andy Papson extends their preparation over three days. Papson, a former naval intelligence officer, starts by allowing the ribs to absorb a house-made Creole dry rub for 24 hours. The next day, he sears them briefly on the grill to achieve char marks and an infusion of smoke. And on day three, he braises them low and slow in veal stock with mirepoix, vanilla bean, honey, brown sugar and other ingredients. The short ribs are a recent Tallulah menu addition and are served with purees of carrot and celery root. Like so many of Papson's dishes, the ribs are a satisfying combination and homey and exotic.
Tallulah Restaurant at the
Renaissance Baton Rouge
7000 Bluebonnet
Boulevard
388-5710
Mon.-Fri., 6 a.m. to 11 p.m.
Sat. & Sun., 7 a.m. to 11 p.m.