Shop Quiz! with new store Norah
What started as a dream of having a space to express their creativity became a reality for Kayleigh Crockett and Brittany Copeland in May 2023 when they opened their décor, art, jewelry, and gift store Norah on Highland Road. Functioning as a merchant-based retail space, Norah aims to offer a space where creatives can collaborate and learn while maintaining a retail storefront with unique goods.
Read on to learn more about the newly opened Norah from Crockett herself.
---
What was your reason for starting Norah? When did it open, and how has it grown or changed since then?
Having space to express our creativity and share that with the world has always been a dream of ours. We are excited to be bringing it to life locally, while supporting other creatives and entrepreneurs along the way. Our store opened May 1 and we are excited to see where the year takes us.
What sets Norah apart?
Although you may have shopped from other merchant-based retail spaces before, Norah has gone the extra mile to thoughtfully curate and make the space feel like one. While we support more than 10 different merchants in our 3,000-square-foot store, you won't find any walls or partitions dividing up our unique selection of interiors, décor, fine art, jewelry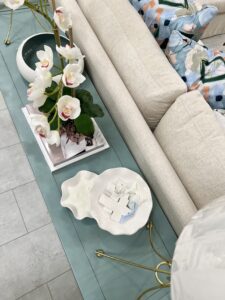 and gifts. It truly feels like one big happy family, and we hope to always cultivate a space where all feel welcomed.
What can shoppers expect to see in the store?
We are thrilled about some of the pieces that are exclusive to our store. We worked hard to seek out merchants who weren't being featured in any other local spaces. Follow along with us on Instagram and at our website to keep up with our current merchants.
Can you share a hint of what shoppers will see next season?
For summer 2023, we've got a wide variety of colorful, original art pieces, elevated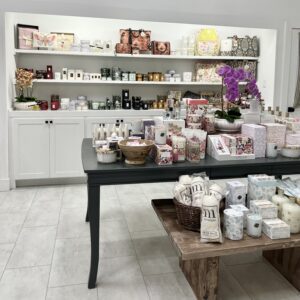 summer essentials, and jewelry pieces that are sure to brighten any day. We've also got some fun creative classes planned, along with a sip and shop here and there.
What is one thing customers should know about Norah that they may not be aware of?
Norah was founded by my aunt Brittany Copeland and me, who both own and operate our individual businesses from the back of Norah's retail space. My aunt is an accountant and business consultant, while I work with entrepreneurs to establish and develop their brand identities. We paired our talents together to bring Norah to life, and it's been so amazing to learn so many new things along the way.
---
Norah is located at 7276 Highland Rd., Ste. B. Find out more about the store on its website.