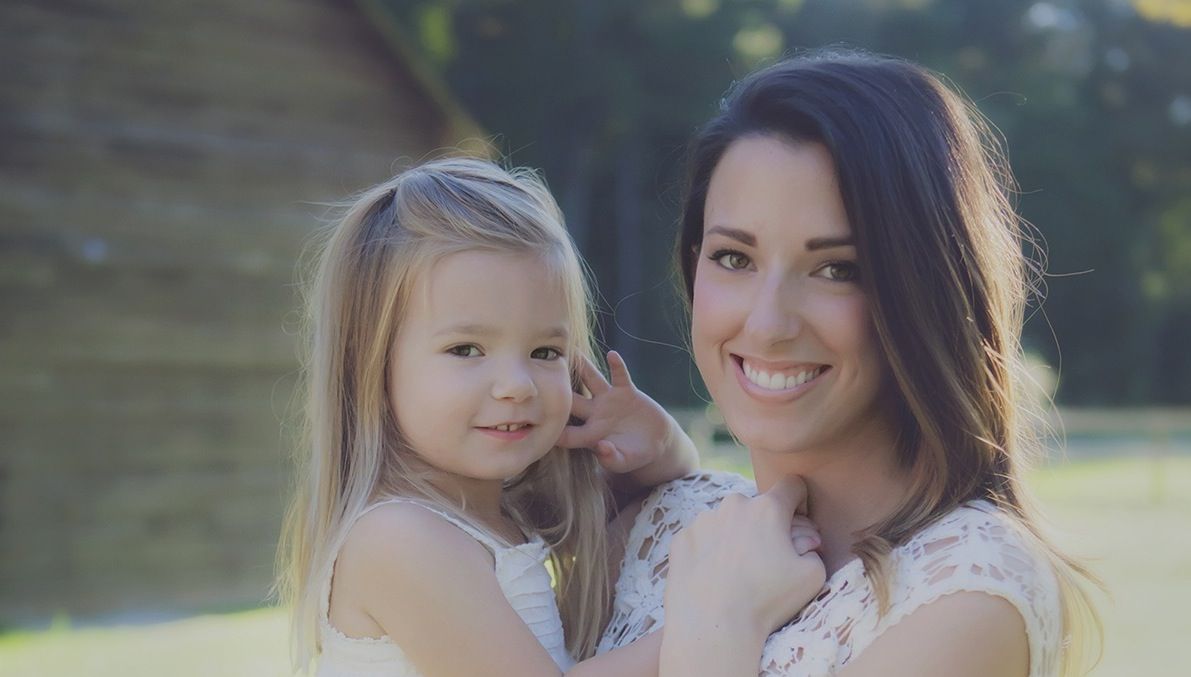 Photos courtesy Heart Photography
Sarah Couvillion is a business owner. A mother. And a widow. The LSU graduate lost her husband Daniel, who she'd been with for more than a decade, to a car accident in 2012. Today, she's proud to say she's the owner of an online shop that sells clothing and accessories for little girls.
Her inspiration? Their daughter Olivia.
Her journey of becoming a small business owner hasn't been easy. Before Daniel's passing, she dreamed of owning a brick and mortar boutique. She got started on making her dream a reality before the accident. After the accident, however, she took a step back, closed the business accounts and put her dream on hold.
While in mourning, Couvillion discovered an email account Daniel had created for their daughter. He'd written emails to her she could read as she grew older. In one, he mentioned how proud he was of Couvillion for starting her own business.
After that, she got back to work. The dream was back on track.
"Plum and Violet is the perfect example of how dreams can change," Couvillion says. "Being a single mom, online is the best option for Olivia and me right now. The goal that I'm moving toward is to have our own line of clothing. Each step we take, we get a little closer."
Originally from Central, Couvillion graduated from LSU with a degree in elementary education. After college, she worked at an elementary school which she says actually helped prepare her for her small business career.
"One of the huge lessons that I took away from teaching is to expect the unexpected, anticipate what might happen next and have a plan, and several backups," she says.
Plum and Violet officially launched in 2014. The store carries select national brands such as Bella Tunno and Ruffle Butts, though the majority of inventory comes from other 'mompreneuers,' as Couvillion calls them. The dress, pictured below, is from the Simply Classic Easter Collection and was made by Plum and Violet's seamstress. The shop sells items in collections—Plum Summer 2015 is currently available.
"Everyone is so busy these days, so I do the work for you," Couvillion says. "Each collection is specially curated for a certain theme. Whether it's must-have accessories or a whole outfit, the goal is to save moms, dads, or grandparents time so they can spend more of it with their little ones."
Shop Plum and Violet here.