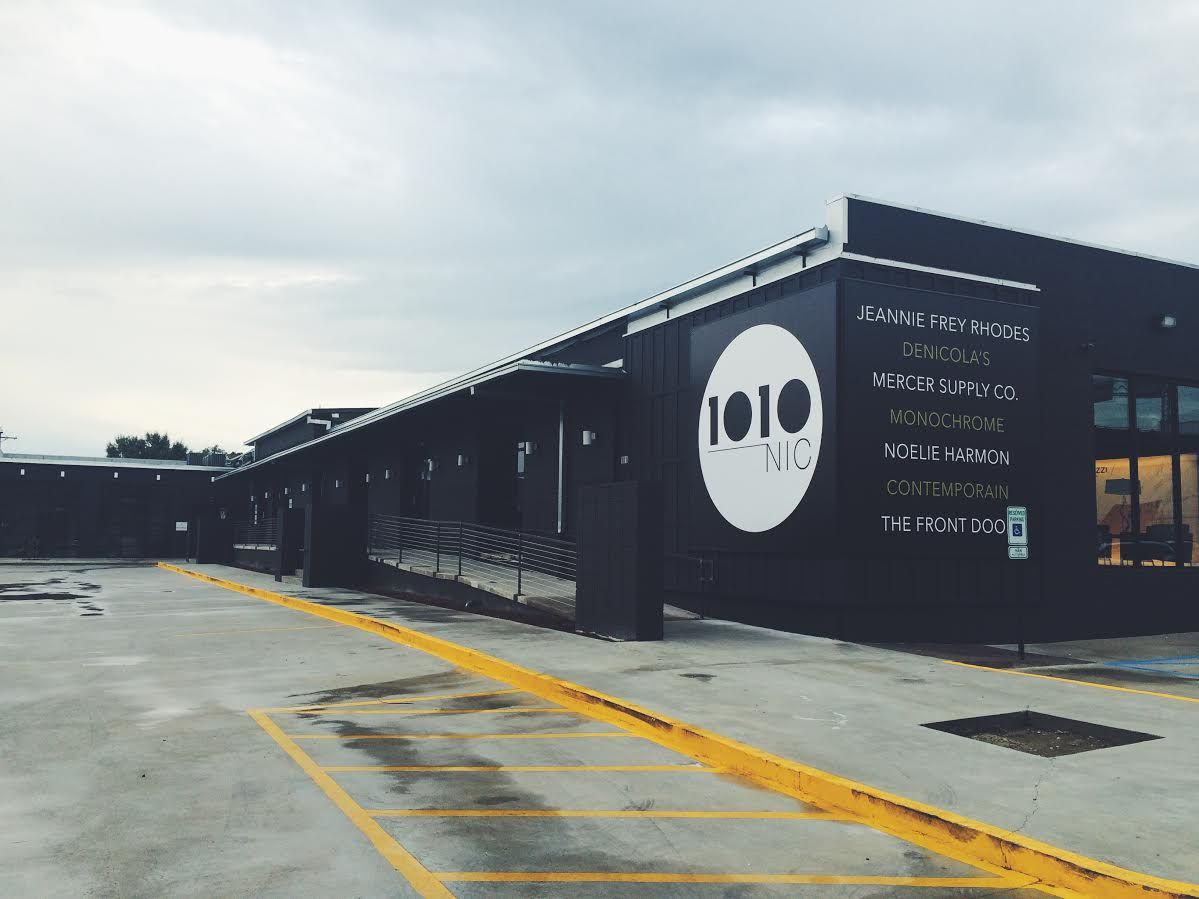 Sales roundup: The Backpacker winter clothing sale, "Pick a pumpkin" at Vertage
A look at area sales and events:
---
The Backpacker is gearing up for winter with a ski and winter clothing sale this Saturday, October 29. The first 40 customers through the door will be able to choose from a selection of adult ski outfits for $99 or kids' ski outfits for $79. Otherwise, enjoy up to 75% off the entire store.
---
Vertage Clothing is holding a "Pick a Pumpkin" event today through Friday, October 29, when those who spend $50 or more get to pick a pumpkin an receive a special discount or prize. Online shoppers can use the code "PUMPKIN10" to receive 10% off their total purchase.
---
The national charity K.I.D.S./Fashion Delivers will team up with Representative Ted James and the Urban League of Louisiana to host a free, private shopping experience at Cortana Mall today through Sunday, October 27-30, to help families affected by the flood. To be eligible to shop the "Red Stick Retail Shop," flood victims must provide a photo ID and FEMA letter. The shop will be stocked with merchandise including apparel, footwear, bedding and more, all donated by manufacturers and retailers from across the United States. Click here to sign up.
---
Massey's Outfitters is holding an anniversary sale from now until Monday, October 31. Stop by now to take advantage of savings across the store, or use coupon code "1972" for 20% off one full-price item online. Boats, bikes and skateboards are not included in this offer, nor are certain excluded brands.
---
Southern Sophisticate Boutique is still honoring Breast Cancer Awareness Month by marking its pink dresses down 30% for the remainder of October.
---
1010 Nic will celebrate a successful first year of business next Thursday, November 3, from 5 to 9 p.m. All the businesses at 1010 Nic (Monochrome, Contemporain Gallery, Denicola's, Noelie Harmon, Jeannie Frey Rhodes, The Front Door and Mercer Supply) will be participating, and guests can enjoy food, cocktails, special promotions and live music by Bon Bon Vivant while they shop.
---
Custom Linens is still holding its Yves Delorme sale from now until Sunday, October 29, with 25% off Yves Delorme down comforters and pillows.
---
I Do Bridal Couture is holding a Bliss by Monique Lhuillier trunk show this Friday through Saturday, October 28-29. Call to schedule an appointment.
---
H Kyle Boutique is holding a "Boo"tique Birthday Extravaganza this Saturday, October 29, from 10 a.m. to 4 p.m. Every hour brings a new treat for shoppers.
---
Soiree is having a Fall Sale this Friday, October 28, with $20 sale items under the tent outside, 25% off all jewelry, and a special treat for an extra discount—pull from a bowl of 10%, 20%, 25%, or 50% off your entire purchase.
---
Giggles is hosting Halloween-themed fun this Saturday, October 29, from 12 to 4 p.m. Stop by for a costume contest at 2 p.m. (with prizes awarded for Most Creative, Funniest, Spookiest and Best Group or Duo costume), a free box of candy for anyone dressed up, and Halloween crafts, plus giveaways and prizes.
---
The Silver Sun is having its 5th Saturday Sale this Saturday, October 29, when shoppers can get every fifth item purchased for free.
---
The Keeping Room is selling all Halloween items at 50% off this weekend.
---
Red Onion is also selling Halloween decor at 50% off.
---
Bustle is hosting an Atelier by Pronovias trunk show this Friday and Saturday, October 28-29.
---
NK Boutique is hosting a Rachel Zoe trunk show this Saturday, October 29, at its Corporate location, where you can get 20% off the fall 2016 collection.
---
Red Stick Sports is having a storewide tent tale this weekend,with everything on sale at 20%-75% off. The event lasts through Sunday, October 30.
---
Shoppers at Lukka will receive 10%, 15% or 20% off their purchases or win a free gift as part of a scratch-off Halloween deal, now through Saturday, October 29.