10 questions with Swap Boutique owner Michelle Reinhardt
Swap Boutique is an answer to prayer for any fashionista on a budget.  This designer consignment shop values quality over quantity, eliminating the aggravating hunt usually associated with resale shops.  At Swap, you'll find the same brands seen at stores such as Saks and Barneys at a fraction of the original price.
We caught up with owner Michelle Reinhardt to get to know more about her and the store.  Read on for the Q&A below.
1. What is a typical day like for you and your team?  There's never really a typical day. We get so much inventory in every day, so a lot of time is always spent selecting merchandise and getting it out on the floor. We have a lot of regular customers, so merchandizing for them is really important to us.
2. What is your professional background? How did you get into the retail field?  I was involved in education first, actually. I used to be the executive director for the Princeton Review for many years, but I noticed a great opportunity for high-quality boutique clothing when I realized that there weren't many options for that in Baton Rouge. I also really loved the business model of consignment.
3. What are the first things customers see when they walk through the doors?  Our designer handbags usually catch people's eye, whether from Louis Vuitton or Rebecca Minkhoff. People get excited to see names like that right here in Baton Rouge. All of our clothing, too, is meticulously organized on the floor.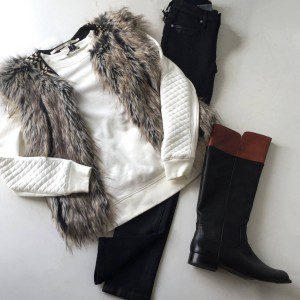 4. What sets your store apart?  Because everything is so organized, customers can always find what they're looking for. We stock enough variety that you can really create your whole wardrobe in our store, from shoes and accessories to jeans and cocktail dresses.
5. What is one thing you think customers should know about your store that they may not be aware of?  Most of our floor items' prices start at 75% off normal retail prices, so you're always getting a really great deal.
6. How do you keep your store's inventory fresh and up to date?  We only keep items on the floor for 75-80 days, and we receive about 500-700 new items every week. We do a lot of research about what's trending and keep in touch with changes in style and seasons.
7. Can you share a hint about what shoppers will see in your store next season?  Different cuts of jeans that veer away from skinny styles. They're wider in the leg, a lot looser, without the same Spandex content we're used to in jeggings or skinny jeans. It's going to take me a while to get used to! Short-cropped sweaters worn with skirts will be popular, as will oxford shoes.
8. What was your reason for opening the store? When did it open, and how has it grown or changed since then?  I opened my first location when I already had two of my three children. I wanted to be in an industry where I could spend more time with my kids, so I opened my first location in New Orleans in 2008. I have 5 locations now, one of which is a children's store, and our Baton Rouge location opened in 2014. We also have an online store.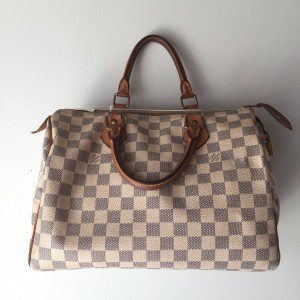 9. What are a few of your favorite items in the store right now?  We have a pair of Louis Vuitton red pumps that will really be a statement piece for Baton Rouge. We also have a checkered-pattern Louis Vuitton bag that I really love, and a Rebecca Minkoff cocktail dress.
10. What are a few must-have items for fall?  I really like our House of Harlow or Poir la Victoire booties and sweaters from Rag and Bone or Vince.