10 questions with La Mer Luxury Swim & Resort Wear owner Amy Radle
Swimsuit season is upon us, and finding that perfect fit can be quite a task. That's why La Mer Luxury Swim & Resort Wear owner Amy Radle has made it her goal to offer the trendiest selections of ladies' swimsuits and coverups for all ages and body types year round. Extremely new to the Baton Rouge community, this one-of-a-kind boutique located at 1680 Lobdell Ave., Ste. A (inside the new Studio Park), also sells kids' swimwear, plus a variety of jewelry, sunglasses and flip-flops to complete your beachy look. We sat down with Radle to learn more about the store's recent opening and background.
---
1. What is a typical day like for you and your team? We come in and start putting together outfits for our social media posts to help spread the word about our store. And then we play dress up and try on every suit that comes in!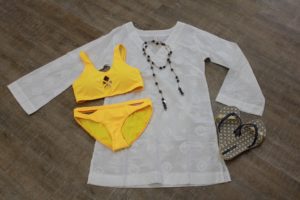 2. What is your professional background? How did you get into the retail field? I am a CPA by trade and have been in the corporate world for my entire career, until last October when we opened The Market at Magazine & Sixth in New Orleans. The retail bug bit me, and here I am with a new concept!
3. What are the first things customers see when they walk through the doors? Swim, swim, swim!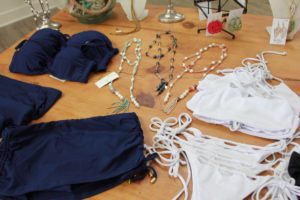 4. What sets your store apart? We are the only boutique in Baton Rouge that is dedicated to swim and resort wear year round. So anytime you're headed to the beach, we will have the most current swim and resort wear styles to choose from. No more ordering from the Internet in the winter months, hoping it works when it comes in.
5. What is one thing you think customers should know about your store that they may not be aware of? Our target customers are real women with real curves that need options to help them feel confident when they rock a swimsuit, whether it's in their backyard or on a beach. Who doesn't struggle with that? "Swimsuits for grown ups" is how I like to think of it, with a sprinkle of itty-bitty bikinis for the younger crowd who, let's be honest, look great in anything they put on their bodies!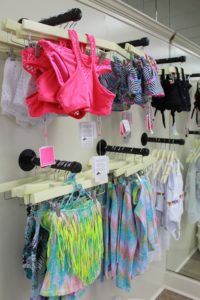 6. How do you keep your store's inventory fresh and up to date? I have reps that have been amazing by helping me discover the latest trends and keeping me up to speed. And I live on Instagram, following swimwear lines from all over the world.
7. Can you share a hint about what shoppers will see in your store next season? Navy is not going anywhere, thank goodness!
8.What was your reason for opening the store? We literally opened a week ago, so I'm still figuring things out. But I always wanted to open a boutique in Baton Rouge. I just didn't know what my specialty would be. We already have so many amazing clothing boutiques here, so I knew whatever I opened needed to be new and exciting for us Baton Rouge ladies.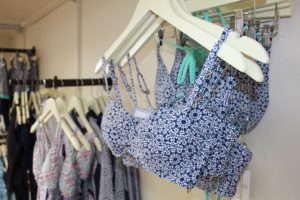 9.What are a few must-have items this season? One-piece swimsuits. We can't get enough of them! And fun wide-brim straw hats!
10. What are some of your best-selling products so far? Since we are so new, it's really hard to choose. But I'd have to say that one-pieces are flying out of the store. From 18- to 75-year-olds, ladies are onto this hot trend!
Head over to La Mer's grand opening beach party this Saturday, June 10, from 10 a.m. to 6 p.m. for special sales, door prizes and tasty treats.