10 questions with Brooklynns Boutique co-owner Kelli Bush
Brooklynns Boutique first opened its doors in 2009 and quickly became a popular destination for gameday purple and gold ensembles. The shop still draws chic LSU fans, but these days it is also home to a wide variety of clothing and accessories ranging from trendy formal pieces to everyday casual looks. To learn more about what makes Brooklynns truly the "unique boutique" its name declares, we sat down with co-owner Kelli Bush, who runs the store with Anne Ogea.
---
1. What is a typical day like for you and your team? A typical day consists of intake of new inventory, updating the website with new items, updating social media and—our favorite part—interacting with our amazing customers!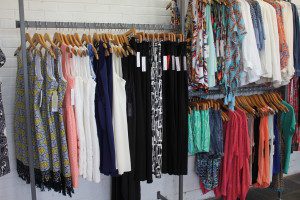 2. What is your professional background? How did you get into the retail field? Anne and I were both stay-at-home moms who wanted to try something new when our kids started school. Anne owned The Bag Lady for years, but then she asked me to be her partner in buying a home decor and gift store called Lion's Gate Centre, which led to our purchase of our favorite business of all, Brooklynns Boutique.
3. What are the first things customers see when they walk through the doors? Hopefully the first thing our customers see when they walk in the door is a bright smiling face eager to help them find their new favorite outfit.
4. What sets your store apart? I hope that what sets us apart is our customer service. We pride ourselves on trying to give each woman the best shopping experience she has ever had.
5. What is one thing you think customers should know about your store that they may not be aware of? We try to have the largest selection of purple and gold every football season.
6. How do you keep your store's inventory fresh and up to date? We have our showrooms come to us each quarter and typically go to market once a year.
7. Can you share a hint about what shoppers will see in your store next season? Fringe and tassels are still in.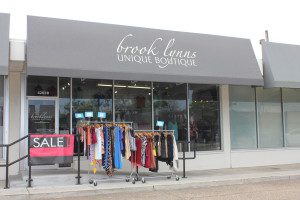 8. What was your reason for opening the store? When did it open, and how has it grown or changed since then? We bought Brooklynns Boutique in October of 2009 with plans of becoming the best boutique for both young and mature women, where they could find an outfit that makes them feel like the amazing women they are. We have grown by expanding it into an online business as well. Plus, we moved from our previous location to Southdowns Village Shopping Center in February of 2014 and have been growing ever since.
9. What are a few must-have items this season? Rompers, fun lightweight dresses and lots of bright colors.
10. What are some of your best-selling products? Some of our best-selling items are from our vendors Joy Joy, Jade and Lola. Joy Joy and Jade provide fun and fashionable tops, dresses and rompers, and we get some of the best-fitting and most comfortable jeans from Lola.