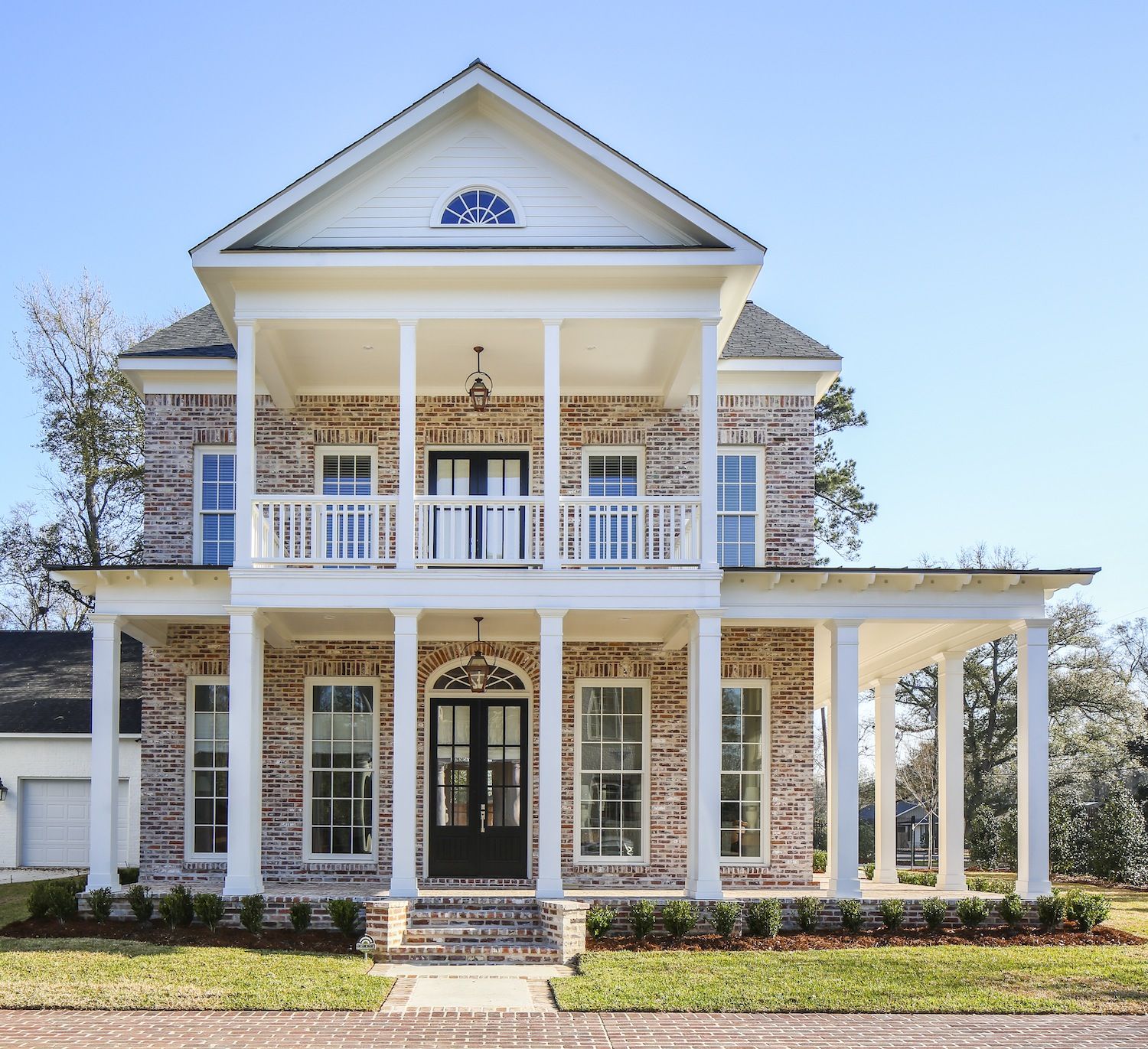 Former LSU golfer Lisette Prieto and her club pro husband Andres score the perfect home for their young family
Lisette and Andres Prieto had one of those meet-cutes that seem scripted for the movies. Both talented golfers, New Orleans native Lisette and Chile-born Andres first crossed paths while she was playing on the LPGA Futures Tour after a successful competitive career at LSU. At the time, he was caddying for another player, but Lisette and Andres both knew right away it was time for a new game plan.
"We started dating, and he caddied for me for my final year on tour," Lisette says. "I played in about 20 events with him as my caddy, which was great preparation for marriage."
Today, Lisette's work has taken a different course as vice-president of operations at her family's business, DelTech Controls, while Andres serves as head golf pro at Pelican Point Golf Club. But perhaps the couple's most demanding exercise involves keeping up with their three children, age 6 and under. So when they decided to build a new home to better suit their growing family's lifestyle, it was only natural that this pair would face the challenge with the determination of players staring down the back nine.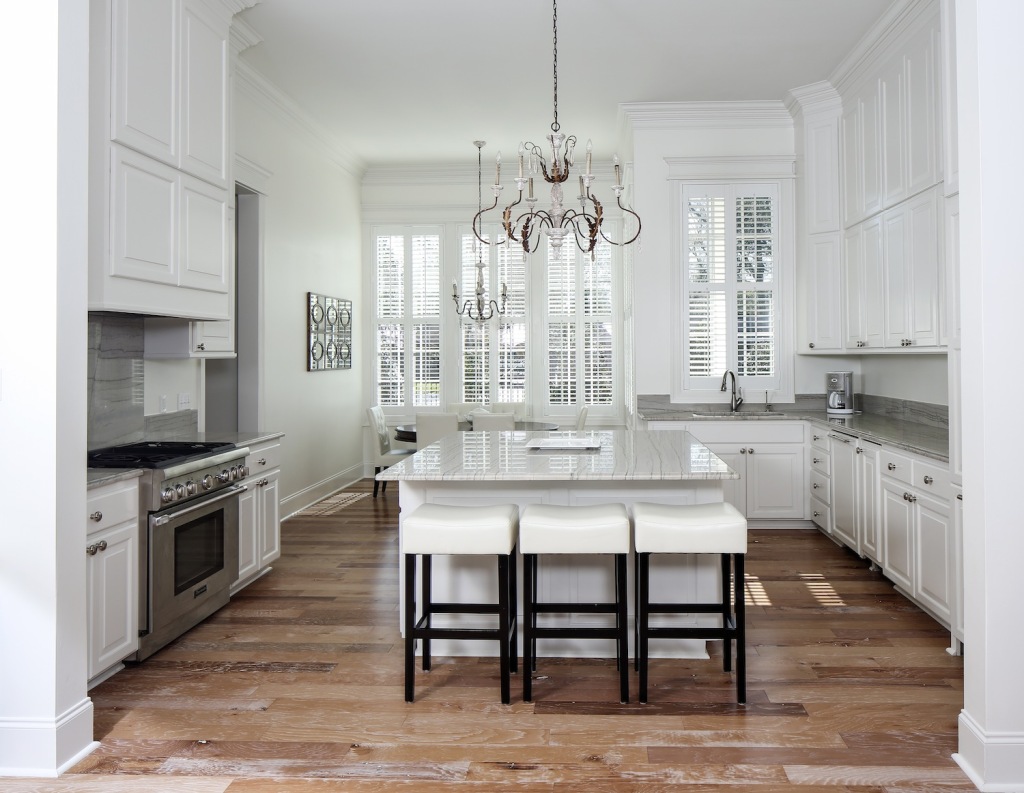 "We sold our old house in Southdowns in five days," explains Lisette of the impetus for their motivation to move quickly. The Prietos knew they wanted to stay in the same area, but their previous home had quickly become too cramped for their needs. When they found a lot in the new Stanford Oaks neighborhood development, it seemed a perfect way to hold on to the area's character and charm while creating a home that would fit them just right.
But such a quick sale of their current residence had not been expected. The family wasn't even in the country when they got the offer; they had flown to Chile for a wedding and anticipated having plenty of time when they returned to set the wheels in motion for their new house. An international call from their real estate agent had them quickly shifting from home-seller mode to home-builder mode.
Architect Mike Sullivan of Looney Ricks Kiss was called in to draw up the plans for the new house. Lisette and Andres had a clear vision of what they wanted: a home that bore the graceful hallmarks of old New Orleans architecture, but with comfortable spaces and durable materials that would stand up to the wear and tear of active children.
"At the end of the day, my style revolves around functionality," says Lisette. "With our busy lifestyle, we like to live in a space that's functional and low maintenance."
With plans in hand, the Prietos turned to contractor John Rivet of J. Rivet Construction to execute their ideas. Since the sale of their former home had forced the family—including a new baby—into the even tighter quarters of an interim apartment, they pressed the builder to work as efficiently as possible. "I was very highly motivated," says Lisette, with a laugh. "I had a mission."
Rivet was happy to oblige, and his team managed to complete the house without cutting corners in less than six months. The features that Lisette had requested were all in place. That New Orleans vibe shone through airy elements like painted cypress doors, white ceiling fans, pale countertops and whitewashed hickory floors. But those details are as practical as they are pretty: the floors are great for concealing dirt, and the quartzite countertops are durable and easy to clean. Also included is a separate guest suite, essential for accommodating Andres' family members when they visit from overseas.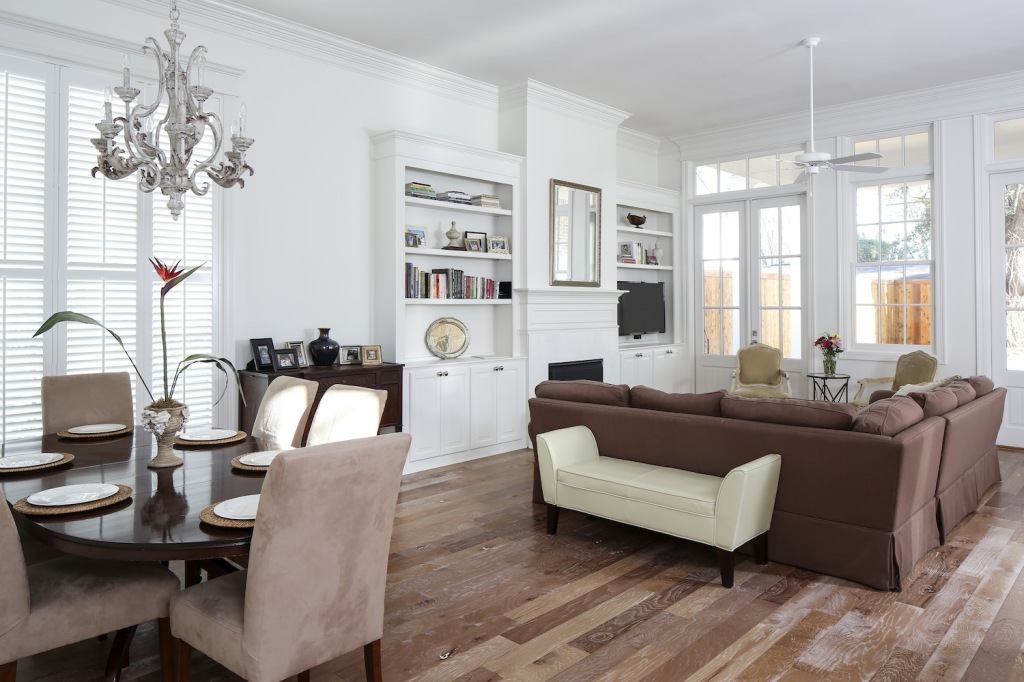 To dress their home's interior, Lisette enlisted the help of close family friend and interior decorator Paulette Rivas of New Orleans. Rivas had helped the Prietos put together their previous home's interior spaces, and she guided them once more. Many of the furnishings that had been selected for their Southdowns house were easily transitioned to the new home.
"She always told us that if you buy furniture that is timeless, it will be able to be transferred to different spaces," Lisette says.
Throughout the house, the couple made sure to include special details that had personal meaning to them. A triptych painting by a Chilean artist hangs in the foyer ("You should have seen us trying to carry that onto a plane," says Lisette), and an ornate wall bracket from Andres' grandfather is displayed in the study. This room is also home to a secretary that once belonged to Lisette's grandmother. "I now have a deeper appreciation for some of the pieces that I have inherited from my family members that have passed," says Lisette. "I take great pride in using those pieces that have special sentimental meaning to me and trying to blend them in with my newer furniture."
Thanks to their design choices, Lisette and Andres can relax without worry as they watch 6-year-old Drew, 3-year-old Elizabeth and 15-month-old James play in the new home's informal living areas. Walls are all one color—Sherwin Williams' "Greek Villa"—so that any stray marks can be erased with a touch-up brush. A mudroom off the kitchen makes packing away everyday items easy, and built-in storage in the living room holds toys when playtime is done.
Upstairs, the children's bedrooms are intentionally on the small side so they are encouraged to spend time interacting as a family, and a large playroom down the hall from the bedrooms—complete with foosball table and an oversized chalkboard on one wall—makes that togetherness time convenient. Even the exterior reflects the family's needs; the backyard layout was planned with prospects of a future swimming pool.
The couple recalls the process of putting together their perfect home in such a positive light that Lisette dares to say it would be worth repeating. "If I didn't have three kids to pack up and move, I would do it again," she says. "I loved the building process. But we love this house, so I don't think we're going anywhere."