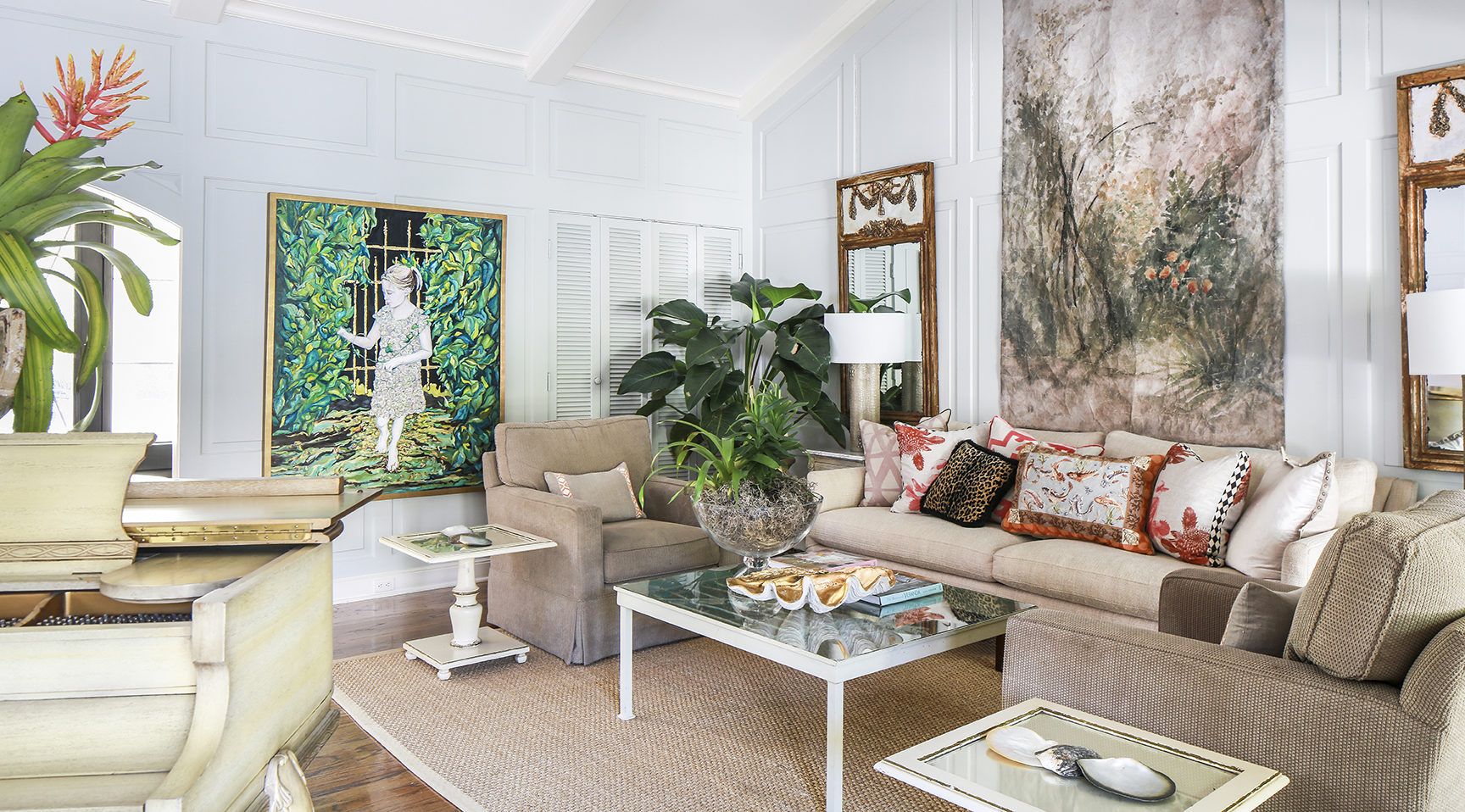 Striking a chord: An instrumental journey inspires this home's decor
---
What's the key to a good design? For Kristin and Zack Stafford, there were 88 of them. Drawing style notes from the vintage appeal of an inherited grand piano, the couple infused their 1970s-era home with a harmonious look that's a medley of classic and contemporary.
The Staffords moved to this home near the Baton Rouge Country Club in 2011 after living in Old Goodwood. They were drawn to features including a large central courtyard with walls of windows surrounding it, a large tree-shaded backyard, and, of course, the solid construction common to the time period in which the home was built. "We loved this side of town," says Kristin, an interior decorator, "and the split layout of the bedrooms was good for our three children. I also love having plants everywhere, and in this house you feel so close to the outdoors no matter where you are.
The couple had undertaken several renovations at their previous house, but this one needed fewer major moves to get it up to date. From the street, though, it was easy to see that new life was being infused into the abode. The red brick façade and green shutters were painted in light, creamy colors, and the heavy paneled wood front doors were removed and replaced with windowed metal doors that allow the sun to stream in. "We wanted to put a modern touch on this older house," Kristin says.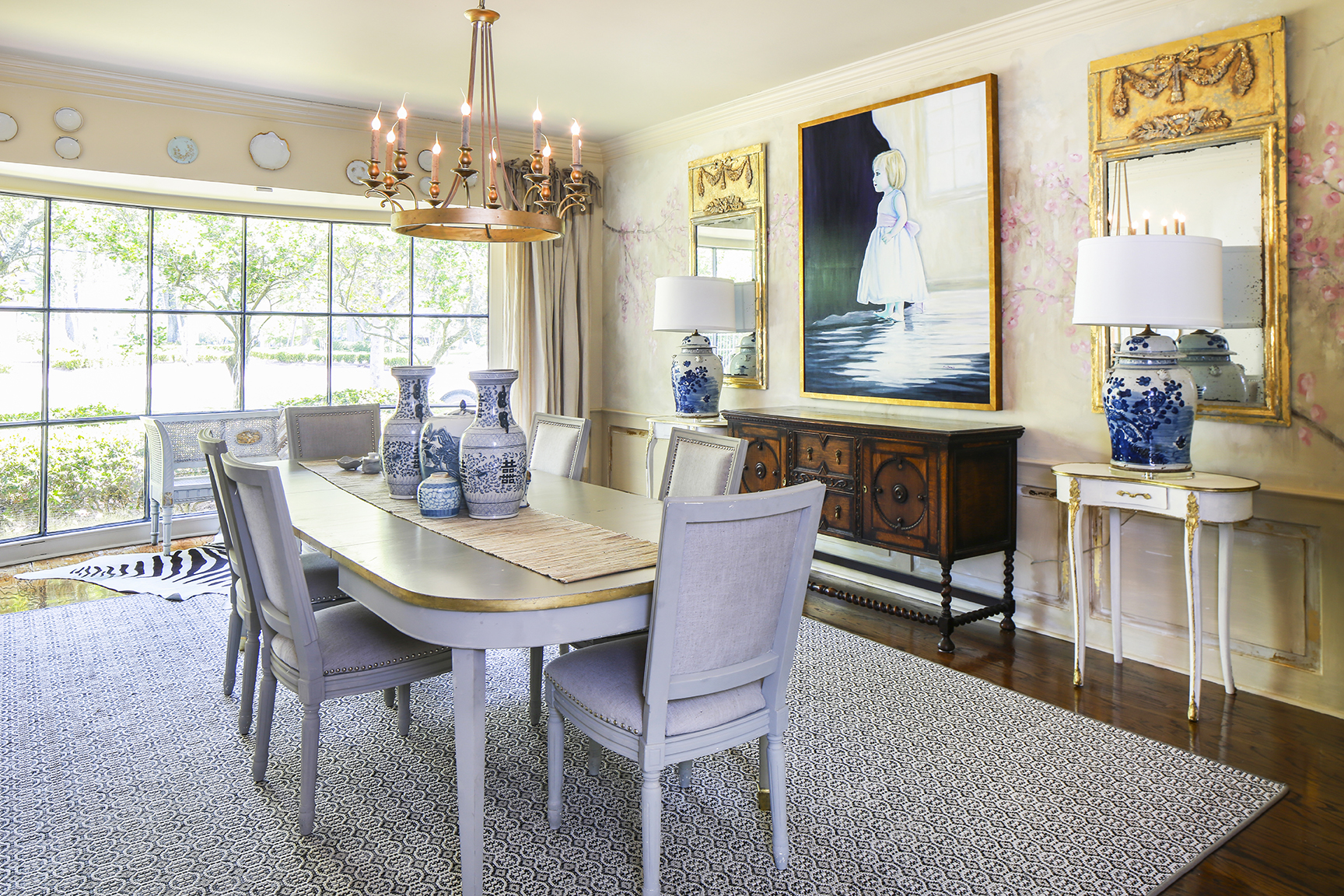 Inside, the couple's first task was also to brighten things up. They replaced printed wallpapers and stained wood paneling with pale paint colors, and Kristin even painted the brick floors of a hallway that wraps around the courtyard. From there, they tackled the makeover in stages, adding new lighting and converting a dated wet bar off the living room into a welcoming wine room.
The kitchen and keeping room saw some of the most striking changes. The two spaces had originally felt disconnected, thanks to a large central tower of cabinetry and ovens, so Kristin and Zack placed the ovens against an exterior wall and eliminated a wall between the keeping room and a butler's pantry. Aesthetic changes in this area included replacing dark green granite countertops with heavily veined quartzite on the island and a more subdued quartz on the perimeter. "We just wanted a very comfortable space," Kristin says. "This is the most used area in the house, for sure."
Outdoor living areas received their own revitalization, from the removal of heavy tropical plantings in the central courtyard to the replacement of a backyard pool with a pergola-topped deck and formal gardens. "I didn't want just a lawn and a brick patio," Kristin says. "I wanted paths and little vignettes. I love having an open space that allows us to use the whole outdoor area."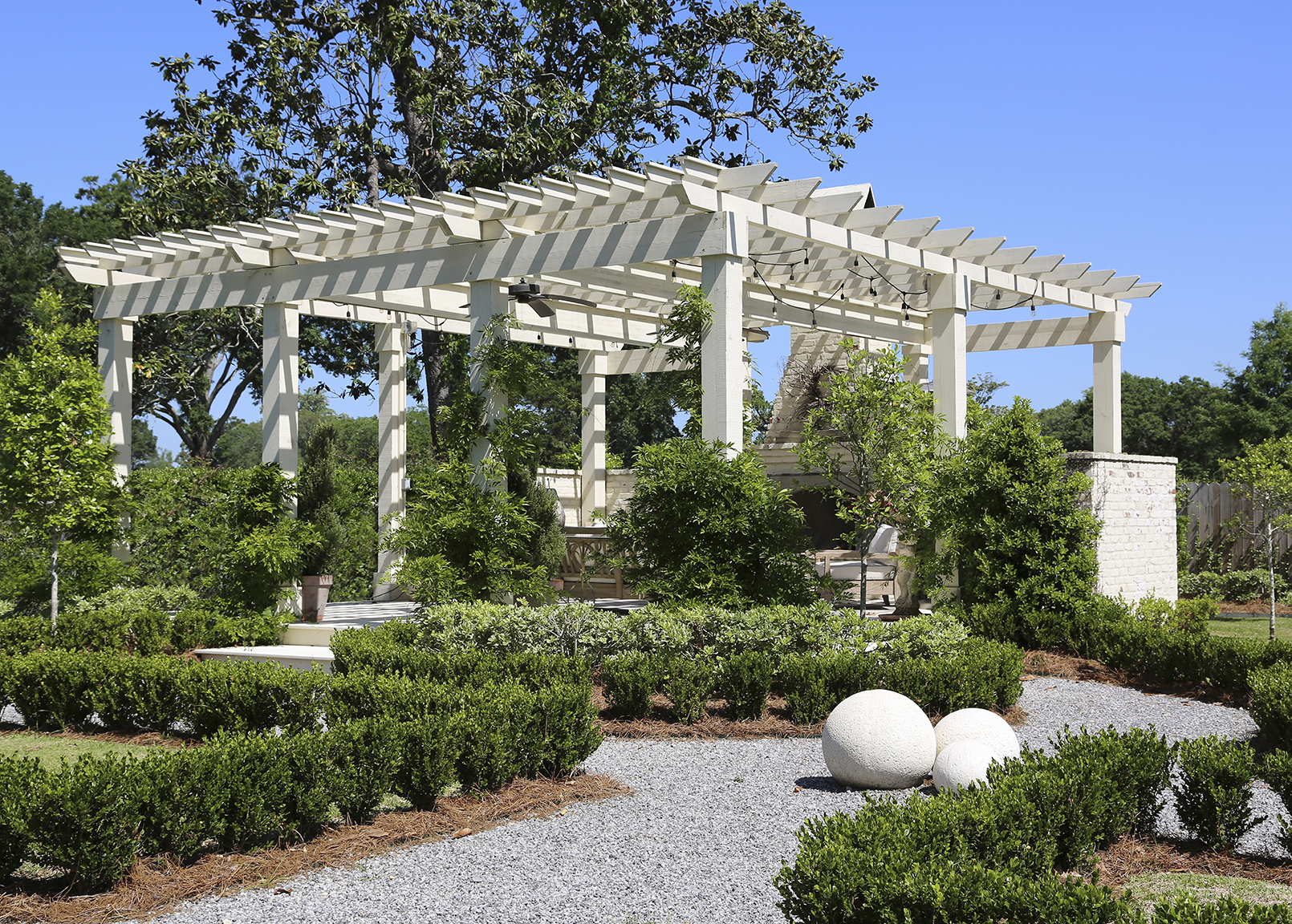 When it came to decorating the home's focal point, the large living room, Kristin used the piano that was passed down from her grandmother as the space's central feature. "I always loved that piano, and I still love it as much as I did when I was 10 years old," she says. "Before I got it, the look here was more modern, but the piano dictated the way I wanted to go with this room's style."
Kristin's eclectic style—she calls her aesthetic "all over the place" and "noncommittal"—effortlessly blends antique and vintage furniture with clean-lined pieces, warm colors with cool counterpoints. No definition is needed for this decorator who knows what works well together for her own family. "I used to constantly change things out, but now I just want a space that feels lived in and homey," she says.
The Staffords often play host to extended family members at holiday time, when the home's easy-flowing indoor and outdoor layout really shines.
"It's a good entertaining house," says Kristin. "I always say I'm so glad we have this space, because we use every bit of it. This house lives so perfectly for us and our kids." 
---
See more images from this renovation in the gallery below: