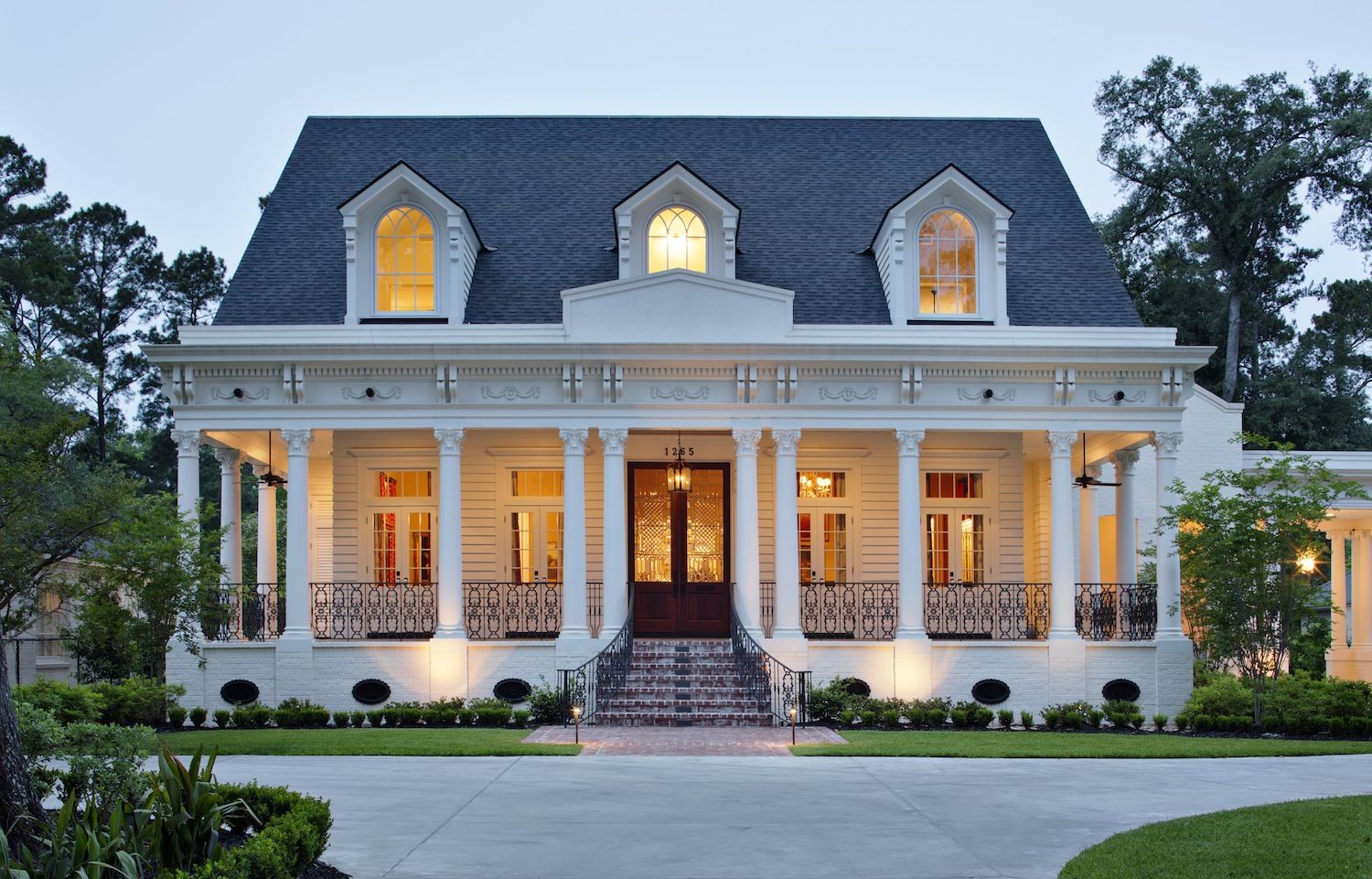 When they couldn't find the perfect old home to renovate, Jeri and David Kelly decided to build their own classically styled dwelling. Photo by Chipper Hatter.
Old-world ideas blend with modern materials in Jeri and David Kelly's classic cottage
Consider Jeri Kelly both hunter and gatherer. For decades, she scoured every shelter magazine she could get her hands on, searching for ideas to someday incorporate into her own home. She amassed dozens—no, hundreds—of photos, each revealing some little detail that spoke to her soul.
Over the course of some 30 years, a theme emerged from within the thick stacks of torn-out pages. Jeri's weakness, it became clear, was classic New Orleans elegance—"Southern and timeless," she explains. She had a reference for nearly every necessary design element from doors to floors, all pointing back to a graceful Garden District style.
So when, after living in and loving two midcentury homes in Baton Rouge's University Gardens neighborhood, she and her husband David decided it was time to build their own new house nearby, the metaphorical foundation was already in place. Jeri's collection of ideas provided the perfect starting point for collaboration with architect Kevin Harris. The result of their efforts stays true to traditional Southern design but with modern materials and modifications aimed at helping this structure endure for generations to come.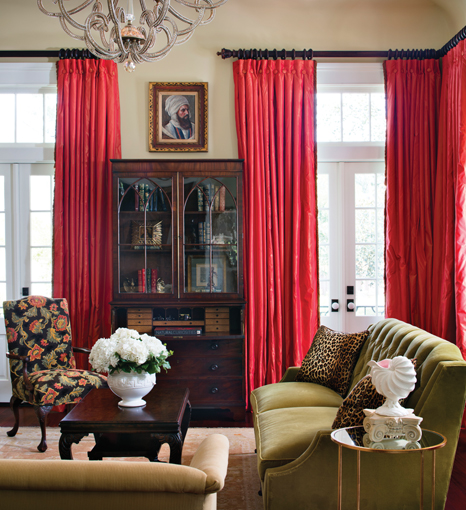 "We love this area," Jeri says of the architecturally eclectic community surrounding the LSU lakes. "David didn't want to move anywhere but around here. We would have loved to find an old house to renovate, but those don't come up for sale very often. This lot went on the market and we bought it three days later."
The parcel they had pounced on seemed ideal for their forever home. Located on the perimeter of the small Magnolia Ridge neighborhood, which occupies a peninsula jutting out into University Lake, the long and narrow lot had room for a large house—if arranged strategically between its borders—and access to a private grassy park that could be used to accommodate the cars of large groups of party guests.
With his penchant for creating historically accurate home designs, Harris was a natural fit for the Kellys' project. He helped Jeri distill her ideas into a harmonious plan for the new house. "He's a master," Jeri avows. "He understood exactly what I wanted."
Research was an integral part of the design process for Harris and his team, who made multiple trips to St. Charles Avenue to get a firsthand look at the little details on the grand homes there. They examined everything from column structure and rotted materials to roof drainage and interior ornamentation. From these excursions, Harris came up with practical and aesthetic solutions to suit the Kellys' home.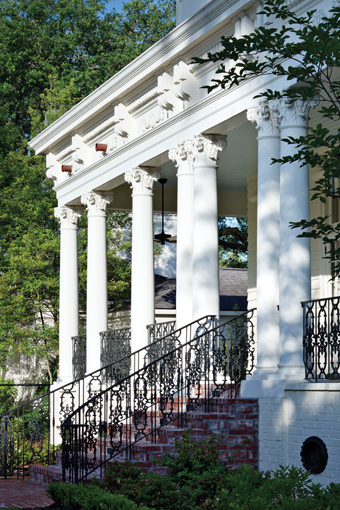 The front-porch columns stand as a prime example of this form-and-function balance. Harris determined that they should be made of concrete to prevent deterioration. The columns are topped by Corinthian-style capitals, which were also made of concrete to mirror an antique plaster capital that Jeri found on an antiques shopping trip to New Orleans. Harris also used hardy materials including synthetic trims with the look of wood. "They will not rot," he says. "The end result is the house will look just as good in 20 years as it does now."
Harris and his clients assembled a custom crew of talented individuals to bring the details they desired to life. In addition to contractor Newt Ogden, they brought on glass artist Sam Corso, a Monroe native turned Baton Rougean just like the Kellys, to create tall leaded-glass panes for the front doors. A Romanian artisan used old-world techniques to perfect the pediment. Church Point craftsman Ricky Comeaux made rubber molds for those ornate capitals.
With the structural vision set, Jeri turned her attention to what would be within and without. She called upon interior designer Jerad Gardemal of Beth Claybourn Interiors to devise a design scheme that could incorporate her favorite collected antiques and artworks.
"I have bought a lot of things at auctions, estate sales and flea markets," says Jeri, who has filled her home with her finds. "I mix different periods; I'm not a purist. I've just collected things over time. Everything tells a story."
Outside, Imahara's owner Wanda Metz Chase put in place an old-fashioned Southern garden befitting the home's inspiration. Jeri says she loves to step outside her doors to see the show-stopping swaths of white and pale pink azaleas each spring. Natchez crape myrtles are the stars of the summer. "We wanted to have a big splash of color all at once rather than a lot of little things," says Jeri. "I think this is so Baton Rouge."
Jeri says the landscape designer read her mind when she created an oasis along this busy thoroughfare. "It's so serene and calm," Jeri says.
In lieu of a typical backyard, the Kellys chose to feature a New Orleans-style brick courtyard tucked between the house and the detached garage. This is the spot where the Kellys and a rotating roster of party guests can often be found, especially on LSU football game weekends. It's then that the couple goes all out, hanging purple and gold bunting on the front porch's wrought-iron rail and welcoming visitors from near and far. The guest list often includes friends of the couple's two adult sons, Carter and Barton, and the fellowship has been known to run from Friday evening until Sunday afternoon.
"We always have company," Jeri says. "Entertaining is easy in this house. The layout is very conducive to having guests, and that's one of the things I love most about it."
Having her dream house now complete has left only one void in Jeri's life, however.
"I'm not poring through magazines like I used to," she says, a hint of wistfulness mixing with contentment in her voice. "I don't need those pictures anymore."
Click below to view more of the Kellys' home: