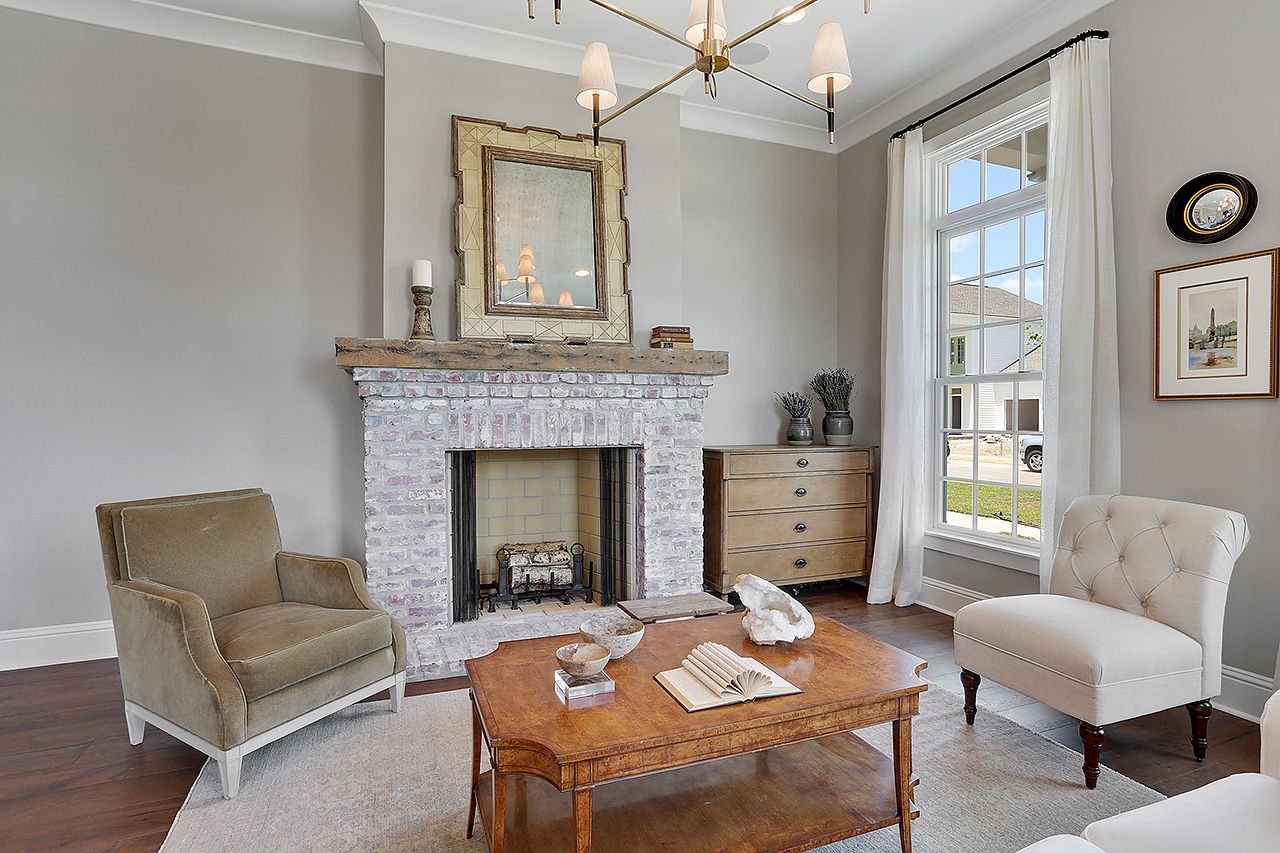 The Southern Home, Refined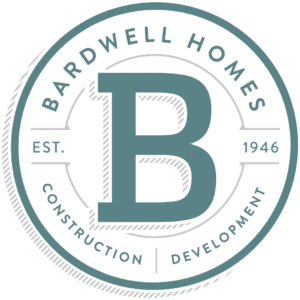 Content provided by our sponsor: Bardwell Homes.
There are a few things that immediately come to mind when you think of Southern homes: white-painted columns, wide covered porches, large windows for sweeping views, and an emphasis on brick, wood and stone.
While these iconic characteristics are more traditional, Bardwell Homes gives these elements a fresh, modern look by blending classic Southern style with contemporary home design.
"Southern is generally equated with 'roots,' and for good reason with rich culture and land," says Scott Bardwell, owner of Bardwell Homes.  "We have taken what is essentially defined as Southern architecture and updated it to today's preferences and needs."
Here are some of the ways Bardwell Homes is bringing the past and the present together with its refined approach to home design.
Connecting Indoors and Out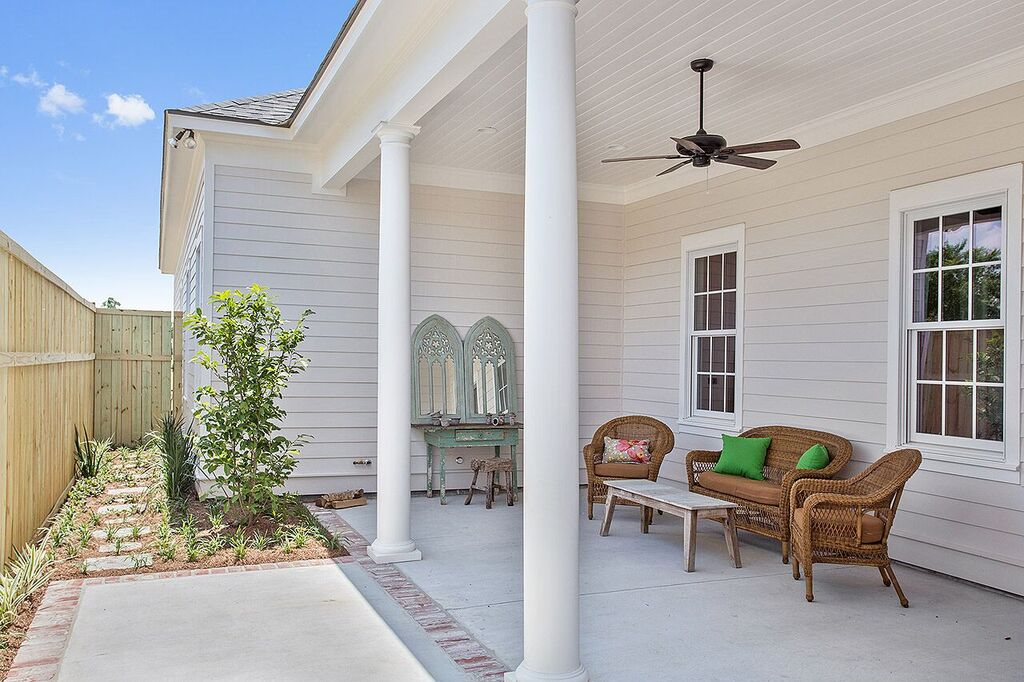 In the days before air conditioning, the porch made it possible to get through the sweltering Southern summers. It was a gathering place where families and guests alike could catch a breeze and shoot the breeze. Bardwell Homes has captured the timelessness of the porch and uses indoor amenities to modernize this outdoor staple, keeping it at the heart of the Southern home.
"One of the elements that I have really seen transform over the past decade is the porch," Bardwell says.  "It wasn't that long ago when it seemed like such a waste to build a porch — why sit outside? Now it seems like everyone is drawn to the rootedness of a porch, but it's been updated with fans, lighting, speakers, TVs and amenities that bring the living space outside. The combination of updated architecture with porches really brings home the up-to-date experience with a true rooted architectural element."
In classic Southern architecture, the porch frames outdoor living — letting everyone relax in any condition, whether misty mornings, cheerful sunny days,or even rainy afternoons.
"I think of Southern architecture having deep overhangs, windows with a view to a garden or lawn, muted colors to blend with landscape, classic indigenous materials — slate, brick, wood, copper, etc. — and ample outdoor spaces to enjoy the temperate weather," Bardwell says.
Connecting Tradition and Technology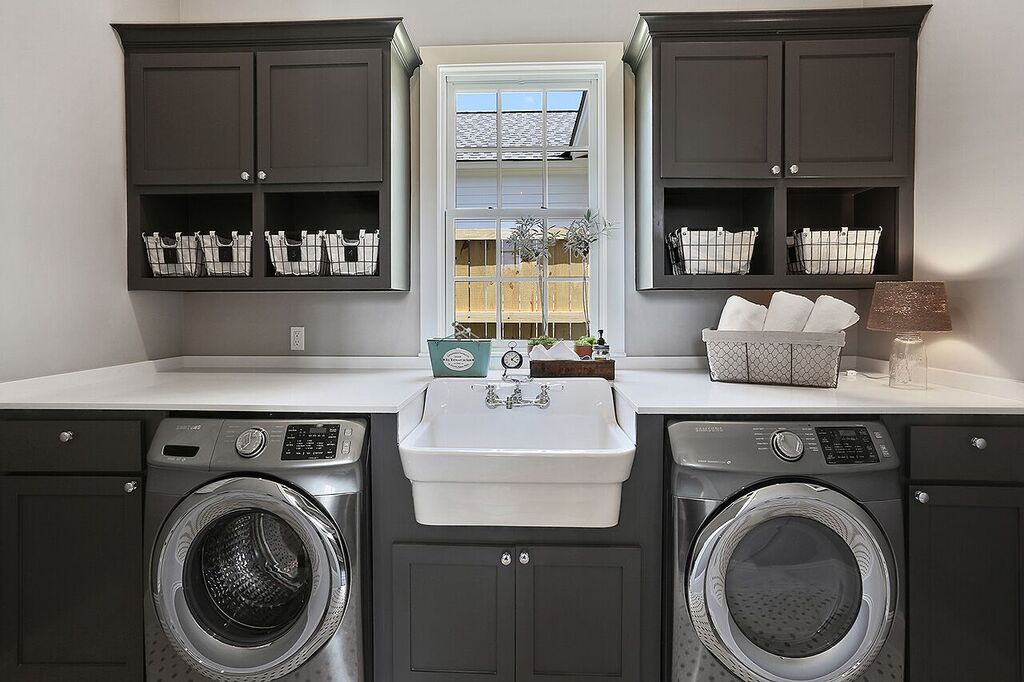 The embrace of technology and tradition extends inside the house, as well.
"We have taken many of the traditional home design elements and improved upon them with technology — insulation of walls and windows and doors — and refreshed the look so houses don't look so aged," Bardwell says. "And we have added back rooms that function for today's lifestyles, like the 'livery' where the hunters would come in after a hunt and drop off their game for processing. The modern-day equivalent is the drop zone, where we drop off backpacks and cellphones."
"That tech in our pockets and purses has even shaped what we find appealing," says Kenneth Brown, a well-known designer who works with Bardwell. "Consumers are selecting materials that have a cleaner appeal to them. Even the trends in color palette reflects that aesthetic. There's no way you interact with something like that without it somehow finding its way into your day to day design decisions."
Embracing a Cleaner, Simpler Vision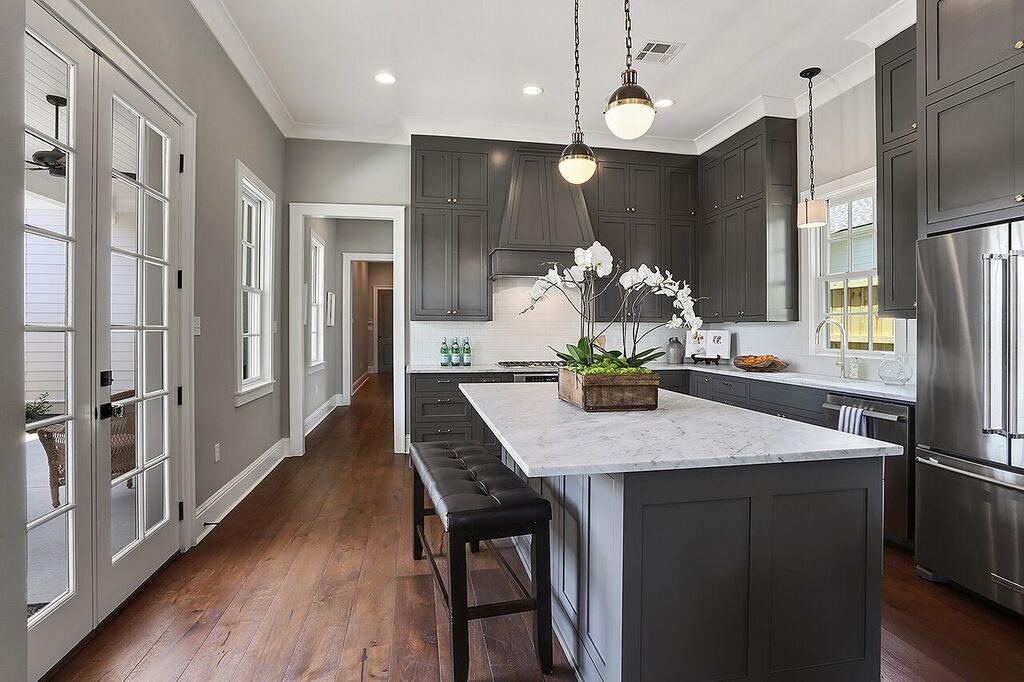 Architect Mike Sullivan of Looney Ricks Kiss in Baton Rouge says Bardwell Homes is hitting the right notes with an emphasis on simplicity while mixing the best of the old and the new.
"One of the trends in the Baton Rouge residential marketplace is one of an 'edited Southern vernacular,' " Sullivan says. "Meaning the traditional and regional forms such as roof, porch, proportions, materials and the overall massing is still in keeping with the architecture of the area, but the details have been edited and in some cases interpreted for a cleaner and simpler appearance. The celebration of doors and windows with high contrast colors such as black, dark bronze or in some cases even a hint of red are also becoming synonymous with this trend."
Sullivan cites a "new Southern farmhouse" that his firm recently designed for Bardwell Development as a good example.
"We used the regional forms of a Southern farmhouse, along with the white painted board and batten wood siding and the high-contrast window details to create a modern but edited Southern house," Sullivan  says. "This philosophy continued on the interior as well in the finishes and trim details."
With Bardwell Homes developments like Veranda at University Club, the chance to own a home built with iconic modern luxury and inspired by Southern tradition is greater than ever. To see more Bardwell homes, visit bardwellhomes.com.