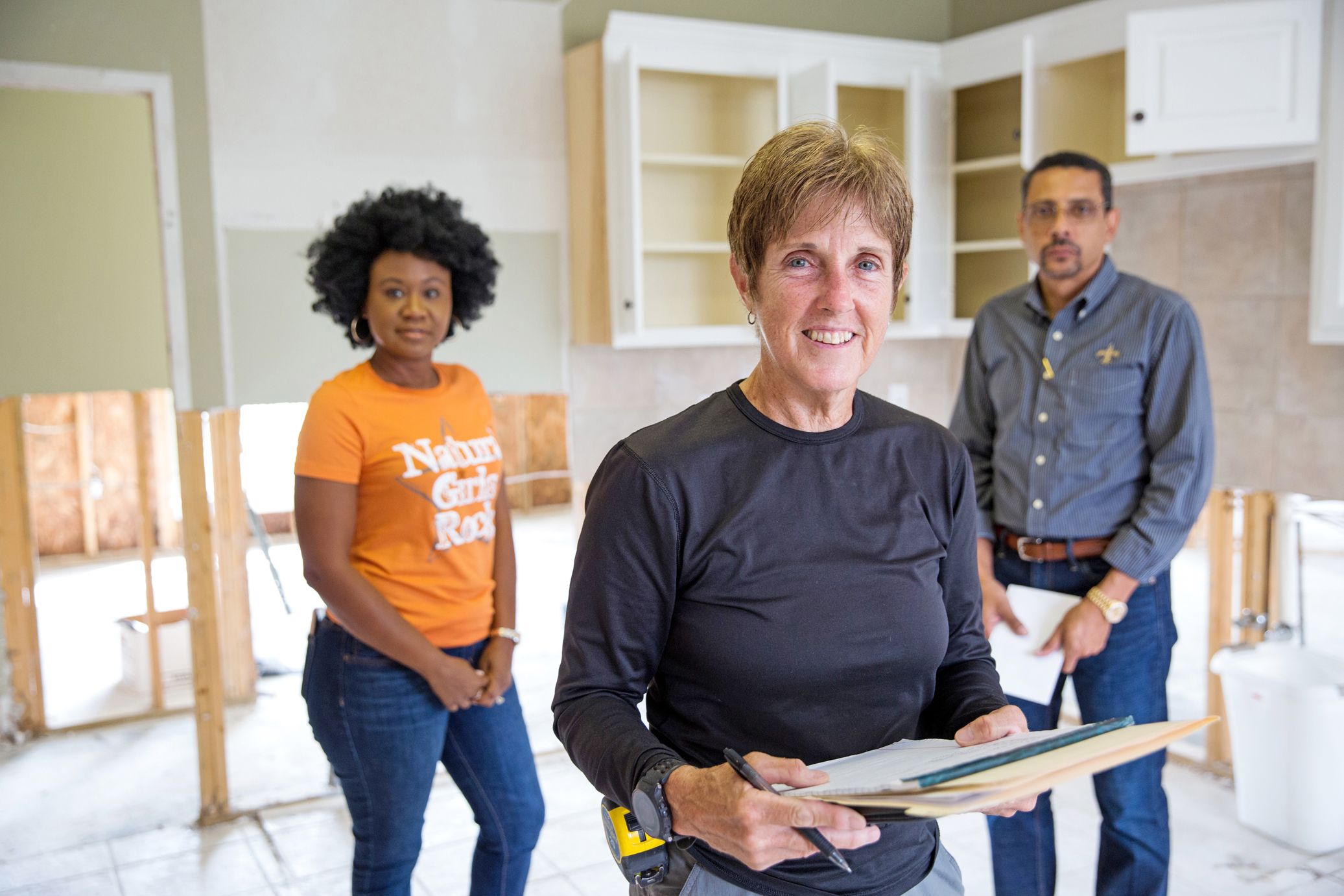 Rebuilding Baton Rouge: Focus shifts from cleanup to construction
For hours, Kristie Overstreet and her family carried what they could upstairs: picture frames, small pieces of furniture, rugs, books, family heirlooms. They emptied under beds, picked up closet floors and stacked chairs on countertops to keep as much as possible safe from the water they hoped could never rise that high.
What began as precautionary steps for a worst-case scenario quickly became the starkest of realities as Overstreet suddenly caught sight of water seeping through the walls of her bedroom.
Before she knew it, a river flowed through her living room, reaching her ankles. A neighbor used the Overstreets' boat to ferry the family of five to dry land at the front of the subdivision where Kristie's mother had moved just days earlier.
Overstreet and her husband Kirby have watched the water rise near their Prairieville home near the banks of Bayou Manchac so frequently over the past decade that they purchased a three-man boat with a small trolling motor to get up and down their driveway during periodic flooding events.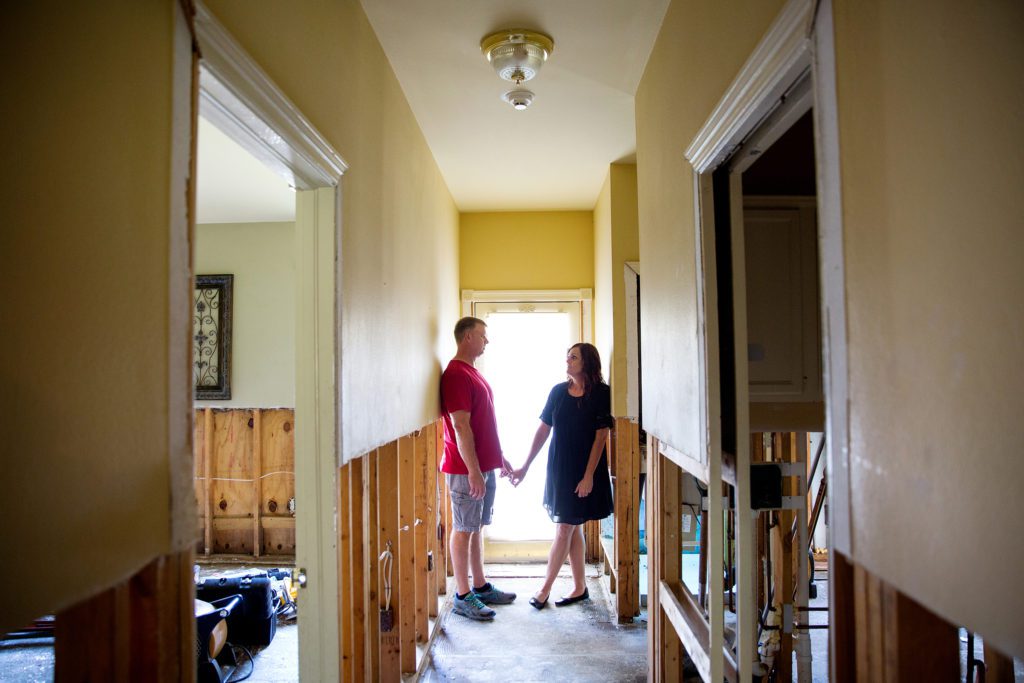 "We just kept thinking, there is no way it is going to come into the house," Overstreet recalls. Yet within a matter of hours on that August Saturday afternoon, two feet of water filled the first floor, where it then sat for nearly three days.
Around the same time the Overstreets began moving their belongings upstairs, Angela Poirrier was doing the same in her house off of Hoo Shoo Too Road.
"We had the opportunity to actually prepare when some people didn't," Poirrier says.
The water ultimately transformed the Poirriers' home into an island where neighbors came seeking refuge from the flood as it reached their front doors.
With a front-row view of the devastation on her own street and knowing that her parents' home had flooded the night before, Poirrier wasted no time researching how to help Baton Rouge start its recovery.
A designer with Acadian House Kitchen & Bath Design, Poirrier took to the company's Facebook page, sharing information she gathered from conversations with insurance adjustors, real estate agents and the Capital Region Builders Association about the steps people should take, from gutting to rebuilding.
"Talking with that first client who called really put it in perspective for me of, OK, we really need to get information out there before people get the wrong information," she recalls.
As so many in this region put their lives on the curb in the days and weeks following the historic deluge, the next steps seemed just as daunting as those first.
The Overstreets filled three Dumpsters with the contents of their home, and Kristie recalls feeling nothing but panic when she looked around her neighborhood and realized that everyone was going to need the same thing.
With labor shortages looming and more reports of scams with each passing day, she and her husband began consulting with friends and coworkers to find a contractor.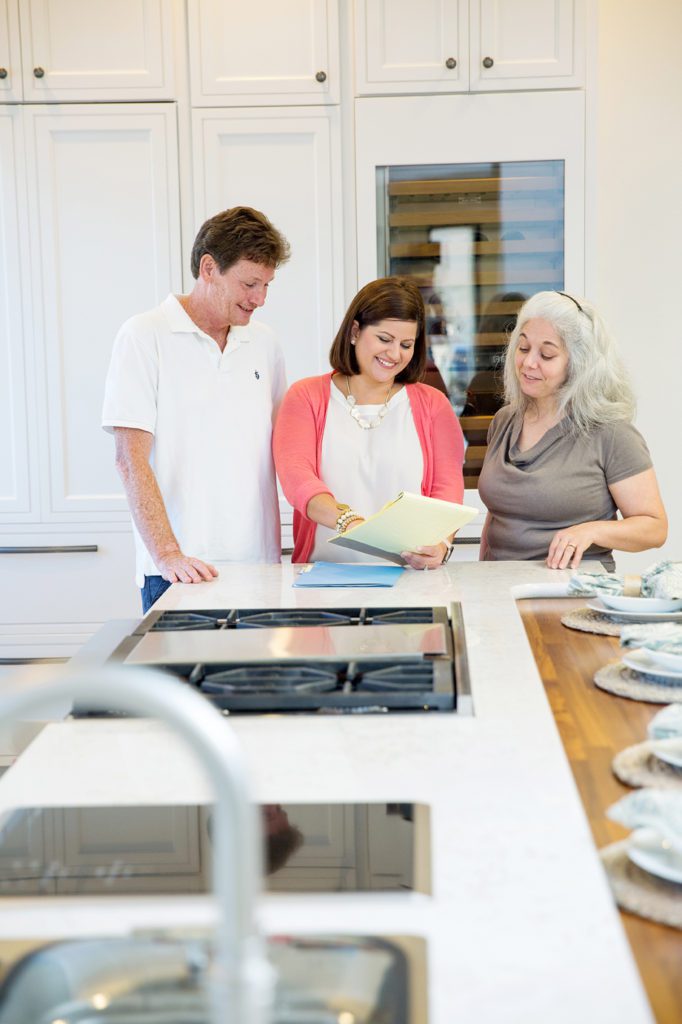 "I am very sentimental about my house," Overstreet says. "I fell in love with the way it looked, the classic Southern charm, but it needed a lot of work." So after purchasing it in a foreclosure 10 years ago, the couple has made improvements bit by bit. Now, viewing the unavoidable reconstruction as an opportunity, she wants to make her house into what she's always known it could be.
After two other contractors visited the gutted home, they settled on a third they discovered online: Robert Lynch of Lynch Construction Group.
"I told him I'd never seen his work in person, but we were desperate for find our contractor—someone who would be a good fit for us, someone who was not only trying to do a job, per se, but would take an interest in what the house meant to us and use their skills to make it a better place," Overstreet explains. 
Lynch's strength as a general contractor lies in full turnkey remodels and new construction. Although he's been inundated with calls from new clients, Lynch says he believes it's important that he stay true to his business model so as not to overextend his resources to the point that he can't meet customer expectations.
Much like he is doing with the Overstreets, Lynch hopes to build relationships with the families he'll be working with in the months and years to come. "They want someone to take care of them so they don't have to worry," he says.
Looking at the long road ahead, Carol Smith, the co-owner of Harvey Smith Construction and the president of the Capital Region Builders Association, says she and her brother Tim, who is her partner in the company, also had to make a strategic decision about what work they would take on.
"The challenge is that before the flood, anyone who came to us for any type of project, our next available date was October," Smith says. "So you have to make a decision. Basically, are you going to help people and double up your work and just work longer? That's what my brother and I decided we were going to do."
While building was slow to get started throughout early September, contractors like Smith and Lynch fully expect that as families begin to hear back from insurance adjustors and FEMA regarding their claims, new client calls will increase and so will the labor shortage. For now, financial uncertainty remains a challenge for Overstreet and thousands of families across the region.
"One thing I'm most concerned about is, even with insurance, will we be able to put the house back together like it was?" Overstreet wonders. "Will my kids feel like it is the same? Will it feel like home again after? I think that it will, but [I feel] just concern for getting our normal back."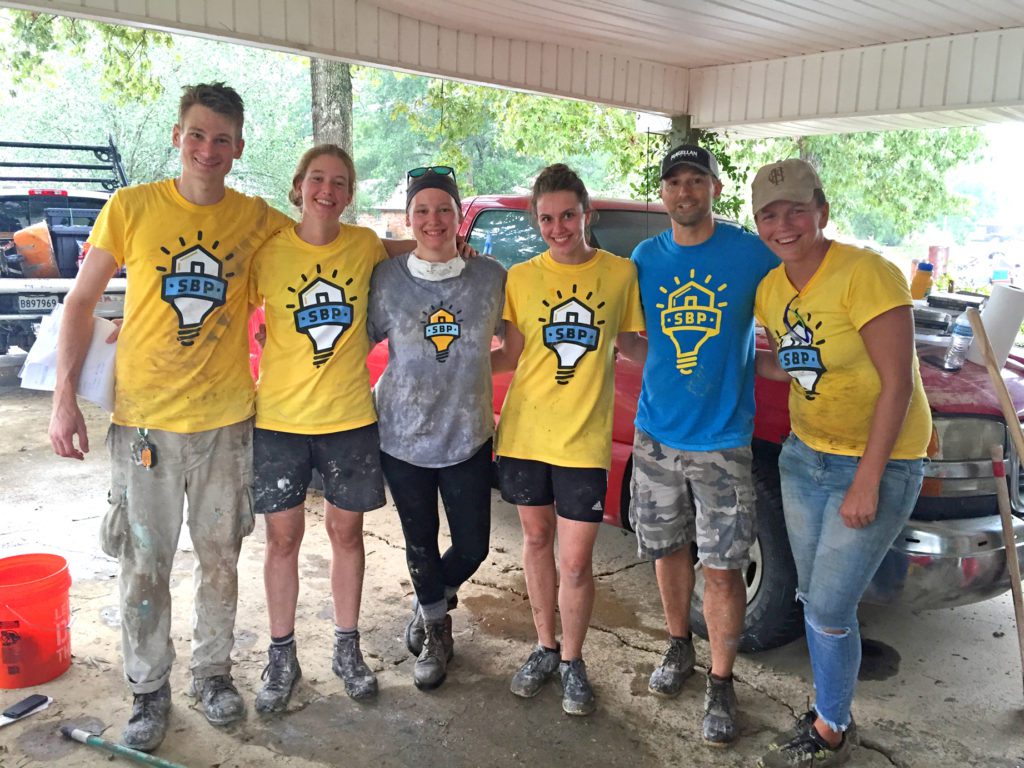 Decision time
Smith insists that while families wait on insurance, loans or FEMA checks, they must remain diligent about planning what they want in their remodeled homes.
"Now you have to start making some business decisions for your family," Smith says. Being prepared for how fast the work will move once it starts is the best way to mitigate stress during construction, she notes.
Her advice: "Don't wait until the builder says 'I need these now.' Then it is more stress for you, and right now, we need to eliminate all the stress we can for these people," Smith says. 
Reducing stress is also the goal for Poirrier and her team at Acadian House.
"It is still in the very beginning phases of clients having to wrap their heads around picking out all of these things," Poirrier says, explaining that the best approach is to treat it like any other renovation. "You want to pick out everything together and make sure everything coordinates, not pick out things individually and hope it comes together OK."
To make life a little easier for homeowners preparing to rebuild, Poirrier says she plans to share room design palettes on the company's Facebook page and take on as many projects as she can.
"I guess what we are really trying to do is just push the hope of it," she explains. "It is about focusing on our next steps and how they are going to be positive next steps, and start thinking about the end result instead of the chaos of what they are in."
Race to recovery
Families across south Louisiana are in a race against time to get to that end result, according to Zack Rosenburg, CEO and co-founder of SBP, a disaster recovery organization that he and his wife Liz McCartney began in New Orleans after Hurricane Katrina. As of early September, SBP had already opened a rebuilding, training and advising operation in Denham Springs, and they may open two more local offices in the months to come.
"We are here to help people who don't have a clear path forward," Rosenburg says as he and his wife drive from New Orleans to Baton Rouge for an SBP rebuild. 
Based on their experience working to remake communities, SBP's mission is to reduce the time
between disaster and full recovery.
"Whether it is seniors in their golden years or kids in their formative years, time matters, and so there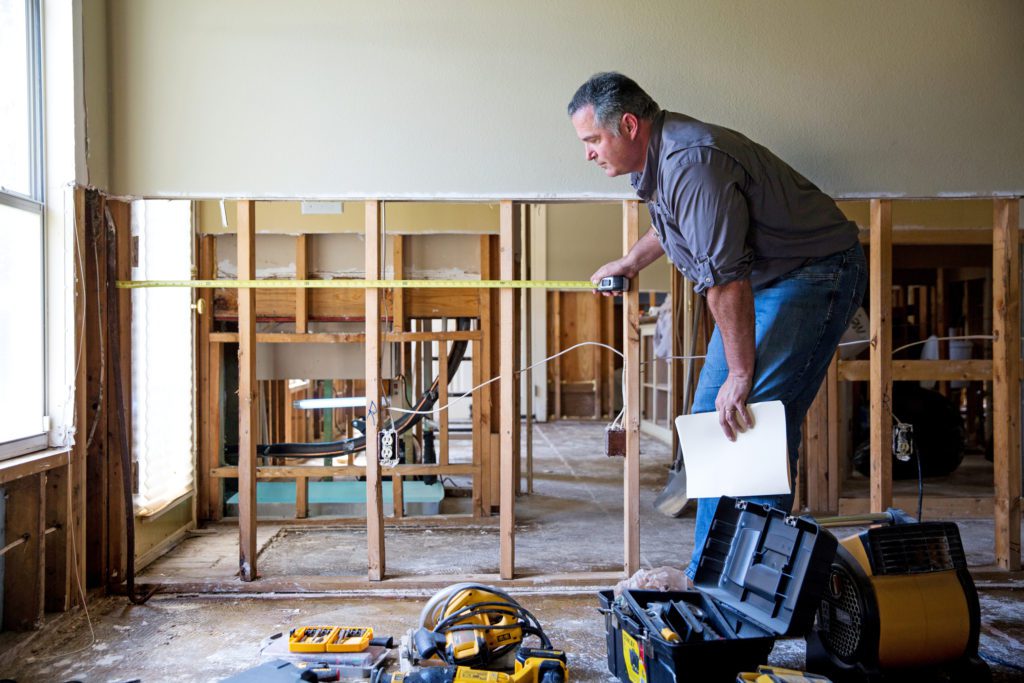 has to be a pace and sense of purpose—a kind of haste to get this done," Rosenburg says.
As Kristie Overstreet waits for her house to finish drying so the physical rebuilding process can begin, her biggest concern remains how her children will handle the lack of normalcy. 
"Life from here on is just going to be different at least for a while," she says. "We were fortunate, but it still rocks your world. I find myself longing for my normal and they do too. They say, 'I just want to be hanging out in my room, Mom,' but it's going to be a while."
For the Overstreets, recovery will most likely take more than four months.  As for the rest of Baton Rouge, Rosenburg estimates it will take three to five years to put all the pieces back together again.
He believes three years could be an achievable goal if those involved stay focused and aggressive and there is no infighting. Swiftness, he insists, is the key to mitigating the both the emotional and physical burden of recovery.
"Imagine every day locking the front door of your house from the outside instead of the inside," Rosenburg says. "For these people, the recovery is over when they can lock it from the inside, take off their shoes and say, 'I'm home.'"