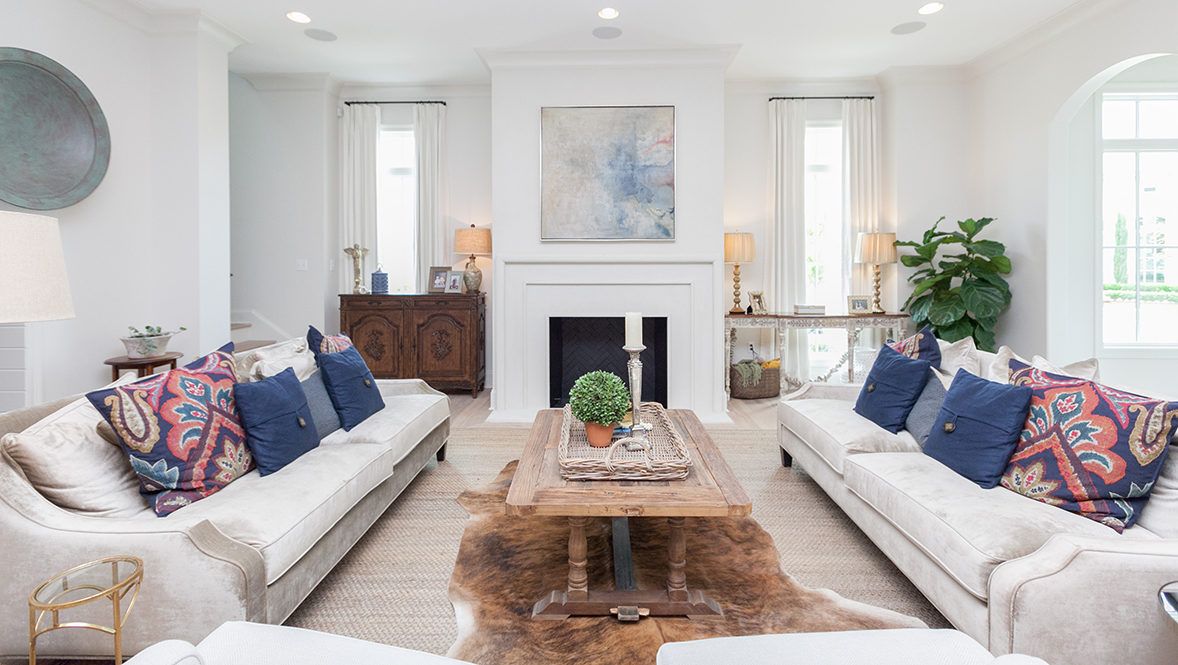 Perfect fit: The Gomez family home's thoughtful indoor/outdoor design
---
Glue becomes goo on a regular basis in the "slime factory" of Berlin and Bella Gomez. The two young daughters of Elizeh and Josh Gomez love to get messy in the art-room-turned-chemistry-lab on the second floor of their home in the Settlement at Willow Grove, transforming a common school supply into one of the latest childhood fads.
It took another kind of messy metamorphosis to turn what was, according to Josh, a "very oddly shaped lot" into this multi-faceted home, which embraces its location with unique living spaces both under the roof and under the sun. Two separate second-floor wings? Check. Two distinct outdoor areas? No problem. It all adds up to an abode that was designed to adapt to this family's evolving needs.
Before building this home, the Gomezes had lived in the Woodridge neighborhood for nearly 10 years. At the same time, they had an eye on Willow Grove, a location they both visited regularly to dine and to work out. "We loved the proximity to everything," Elizeh says. "We used to live in Chicago, so this was the closest thing there was here to that lifestyle—a place where you could park your car, work out, walk to a restaurant. It felt more like city living."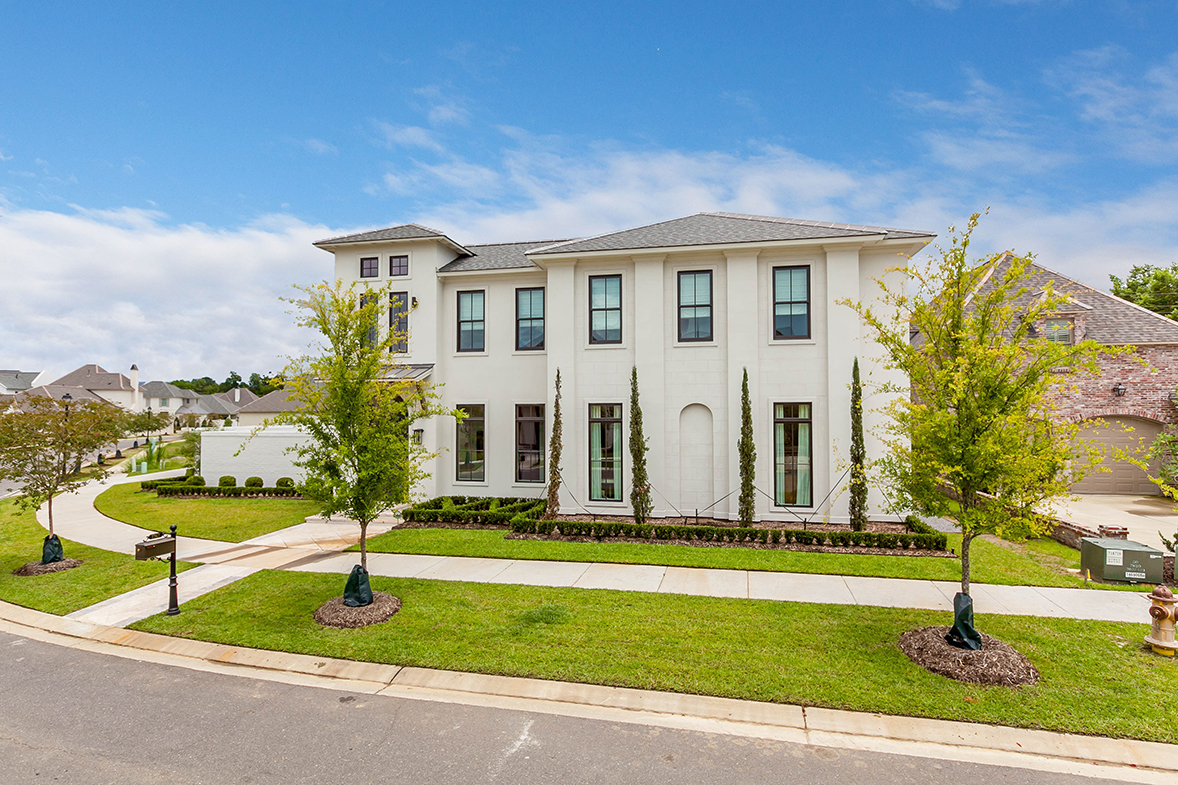 So when contractor Brandon Craft, owner of Brandon Craft Developments and the builder of one of the couple's previous homes, purchased this lot, they were immediately interested. But there were hurdles to creating a happy home here—namely, a large easement that ran through the site, as well as the property's odd and angular shape. Enter Michael Hogstrom of Onsite Design, who drew up plans that would minimize those negatives while incorporating details that the family desired.
"We needed to get a large house and a fantastic pool area onto a difficult lot," says Brandon. "In one of our earlier meetings, Mike pitched an idea that would become the house plan. It was an ambitious plan that really made the Gomezes' home set up like a compound in the middle of the city."
The final member of the couple's core group of professionals was Jeb Barber of Makaira Landscape, who was integral in devising the layout of the walled courtyard that would be the primary outdoor area. This private space was carefully mapped out to contain a firepit, a diamond-patterned turf and travertine deck, and a gunite pool, while linking to a deep covered porch with cooking and dining areas. Within another detached yard area that would have otherwise been dead space, Jeb created what would essentially become a second backyard, its artificial turf-covered lawn perfect for the girls to do gymnastics and play with their friends.
"We had an idea of what we wanted, and it was really exciting to see Jeb's vision of how to bring that to life," says Josh. "Everything had to fit in the right place. So once we had everyone together, we were able to work through all of the challenges. It was really smooth sailing from there."
Inside the house, Michael and Brandon continued ticking all the boxes on the Gomezes' wish list. A 25-foot-high tower was placed just inside the home's front door, providing the grand entrance that the couple had sought and saved in an inspiration photo. Another image found on Pinterest served as a model for the "reading nook" that Elizeh envisioned beneath the stairs; here, a contrasting blue hue on shelving creates a cozy spot for books and art. The second floor was divided into two separate areas with their own staircases; one has bedrooms and play and lounge spaces for Berlin and Bella, while the other became what Brandon calls "the ultimate man cave."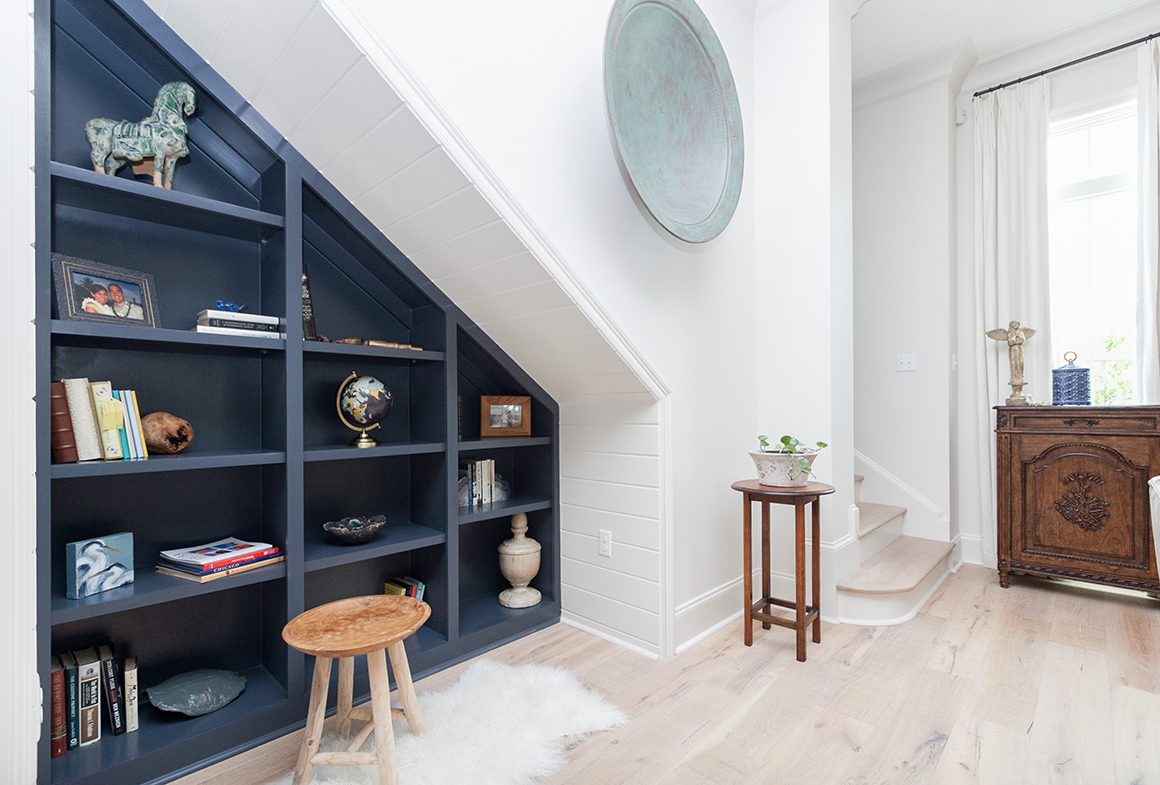 An open floor plan was also important to Elizeh and Josh. "Our last house had a fancy living room and a dining room," says Josh. "We said, 'We don't want any of that. We want open space so we can all be together.'"
The result was a great room that encompasses the kitchen and dining and living areas. This large space also opens out to the back porch and courtyard. "If we're inside, we spend 80% of our time in the great room," Josh says. "But we really spend a ton of time outside, too. I'm barely in my man room because of the back porch—if it's not freezing or 95 degrees, I'm out there."
The couple enjoys sharing their outdoor space with friends as often as possible, and they also view the neighborhood as an extension of their everyday environment. "We're literally at Bistro Byronz or Flambée Café twice a week," Elizeh says. "We're still meeting new people every week, and we love that there are concerts in the back here and events like the Mardi Gras parade. And the girls love to explore by the pond. Between playing and eating and working out, we really don't have to leave here at all."
Even the girls' slime room—home to all things glittery and squishy now—is geared up to grow as the kids themselves do. "It shares a wall with the man room, so we could take down that wall later and make the whole space into a larger game room," Josh says. "It's all part of making the house be able to grow with us. We've learned what we like and don't like, and this house is just perfect for us."
---
To see more photos from this home, click on the gallery below: