Mood board: Cajun cottage kitchen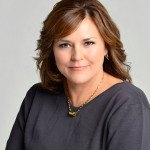 Lisa Gilly of LD Linens and Décor shares her inspiration.
1. Chalk talk
Cabinets, floors, chandeliers, lamps, tables … you name it and you can use Annie Sloan Chalk Paint to paint it. No sanding, no priming. Old White, Duck Egg Blue and Paris Grey are a few of the best cottage colors.
2. What lies beneath
Dash & Albert indoor/outdoor rugs are a dream for dirty feet that stroll in the kitchen door. Throw them in the washer or hose them off outdoors.
3. Glowing review
Scents and smells remind us of home, and Nouvelle Candle Company in St. Francisville makes the best down-home Louisiana scents. Crepe Myrtle is one of my favorites.
4. Hands on
End-of-the-day adult beverages are a must. These lovely handpainted glasses by S. Bynum Art in Baton Rouge are the perfect choice for cocktails with friends.
5. Shell game
Pottery ladies Stephanie Donaldson and Re' Howse of SeaGem Studios in Thibodaux have created a beautiful line of oyster serving pieces that are microwave-, oven-, grill- and dishwasher-safe.
6. Fresh catch
Local art adds charm to a cottage kitchen, and artist Kristin Malone has captured the very heart and soul of Louisiana living. I enjoy working with Kristin's studio, Home Malone New Orleans, as she shares new ideas and designs.