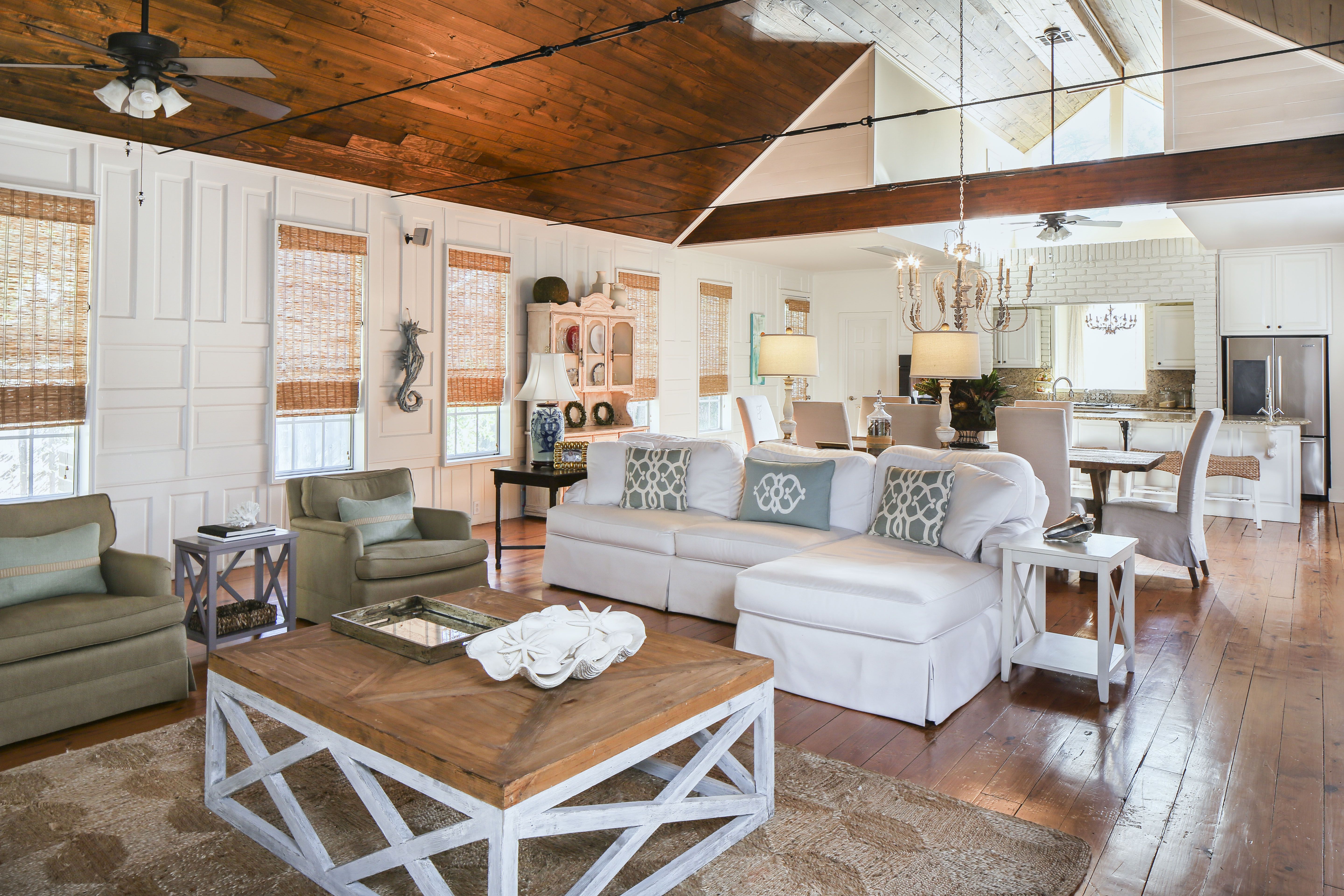 A spacious great room encompasses a cozy family seating area along with the dining table and kitchen.
Photos by Melissa Oivanki
The Foco family enjoys their happily-ever-after home in Riverbend
It was a little like love at first sight, but as with many modern courtships, it took years before Megan and Phillip Foco were ready to commit.
No, not to each other. The object of this couple's affection was a house. A very special house.
"We first discovered this home about 10 years ago," Megan explains. "It needed a ton of work, but we loved the layout and feel of it."
So they let the Riverbend neighborhood residence slip through their fingers. Sure, its style reminded Megan of her early childhood in New Orleans, but it was too big, they told themselves. And they weren't interested in tackling a major renovation project.
The house later returned to the market, and they toured it again. "But it wasn't the right time," says Megan. It was relisted once more a few years later, but had anything changed for the Focos? At first, they didn't think so.
"Although we were happy in our home at the time, we decided to just go take a look at it," she says. "The owners had done an amazing job with their renovation—truly, almost everything we had envisioned so many years prior. We love to do things with family, and we could see that it lent itself both to everyday living and to entertaining."
But even that unexpectedly satisfying viewing wasn't enough to make them feel ready to take action. They dragged their feet. "But we couldn't forget about it," Megan says. "There was a feeling that we both had when we were in it."
Finally, the couple gave in to that feeling, and they haven't looked back since. "It was the best thing we ever did," Megan says.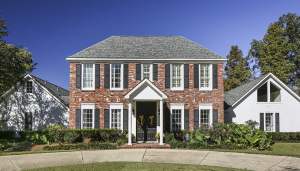 With the hard work having already been done before the Focos moved into the house in June 2013, the couple was free to focus on adding their own personal touches. Parents of two daughters—Ellie, now 9, and Anna, 8—they knew organization of school bags and extracurricular supplies would be important, so they turned a portion of a wide hallway into a mudroom complete with open lockers and a built-in desk. "We knew we wanted the girls to have their own space," says Megan. Since the recent renovation had also added 2,000 square feet, there was also room to create a child-friendly sitting area just outside their daughters' bedrooms.
The Focos didn't have to look far for help furnishing and decorating the house. Megan's mother Debbie Coogan, along with her friend Robin Bonnette, a decorator, offered assistance with the most challenging rooms. "They have similar tastes, and they both have the best ideas," Megan says. "They helped me to think outside the box while keeping a classic feel."
The home's interior aesthetic reflects that blend of traditional and modern. Near the front doors is a book-filled library, not clad in the typical dark wood but rather painted white and bejeweled with a dainty dangling light fixture. Across the hall is a living room bathed in white and cream hues that are countered only by vividly colored contemporary art and a pair of zebra-print stools.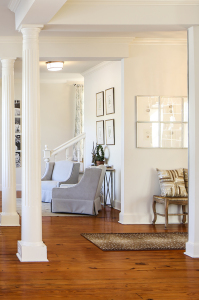 Deeper inside, the heart of this home is found in a spacious family room that at once functions as kitchen, dining area and cozy seating spot. A vaulted ceiling makes it seem even larger. "This room was one of the things we loved most about the house when we first saw it," Megan says. "We all like to cook and hang out, and it allows us to do both at the same time. When we have friends over, this room is where we inevitably end up every time."
Having the space to entertain those friends, along with extended family members, is an important part of why this house suits the Focos so perfectly. The wide halls, large rooms and easy-flowing floor plan are ideal for the family's frequent casual get-togethers. "We entertain a ton," says Megan, "with lots of children and their families."
Much of that entertaining, particularly in warmer months, also involves the pool out back, which was original but had been rebuilt by the previous owners. To enhance the al fresco scene, the couple plans to complete an outdoor kitchen this spring. "There's nothing better than cooking outside while the kids play," Megan says.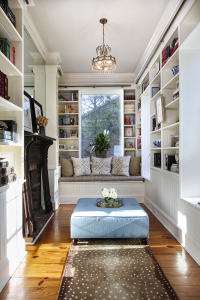 Now comfortably settled in the house, the Focos have no regrets about their big move. "We love the neighborhood," Megan says. "There is such a strong sense of family and community here."
But what truly gives this love story its happily-ever-after ending is what happens within the walls of the house, where parents and children alike maintain their own work and play spaces as well as cozy common areas for gathering close.
"We love that we can come together once work is done and enjoy each other around the kitchen," Megan says. "We live hard and work hard, and this house suits both."
Click on the gallery below for more photos of the Focos' home: