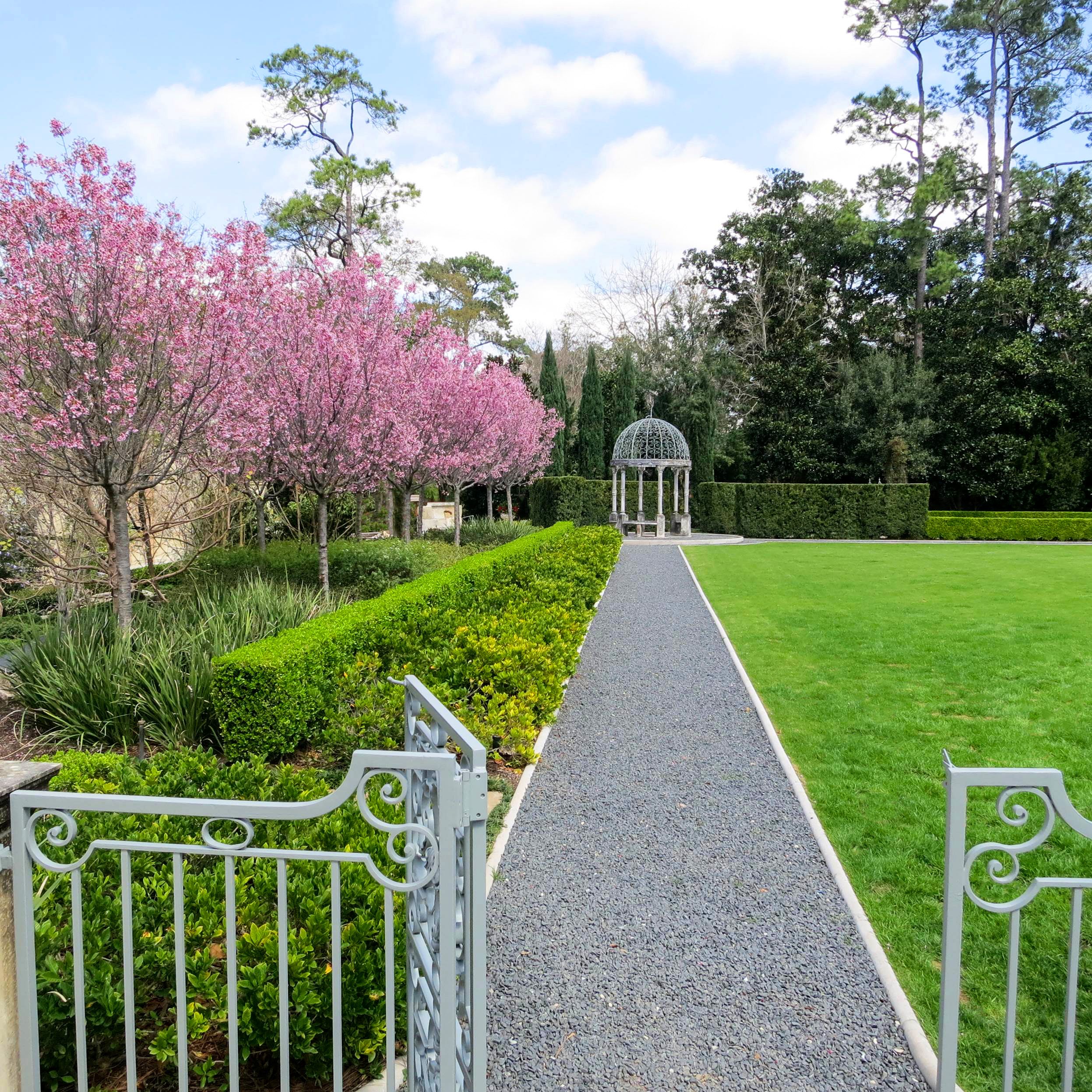 From the May issue: Suzanne Turner's grand garden restoration
Almost ten years ago, the landscape design and research firm Suzanne Turner Associates began one of its most challenging projects—reinvigorating a four-acre landscape surrounding a 1933 mansion in Houston's River Oaks neighborhood. But that property, originally designed by the famous Olmsted Brothers and now owned by Louisiana natives Terri and John Havens, is just one of a string of historic gardens marked by Turner's expertise, which also finds its use in her position as landscape historian and professor emerita at LSU.
"Every landscape has layers of history," Turner says, and she uses it to her advantage, even scrounging up the original drawings and plant lists—when they still exist—for ultimate authenticity.
Still, Turner's skills in turning back time also extend into the future, where she envisions designs for a co-op community with an epicurean focus called House on the Hill. Designed with private living spaces to shared buildings for gatherings and greenhouses, the project aims to allow people to experience community through the natural and creative worlds.
To find out more about Turner's rural garden restorations and how they influence her plans for the future of urban Baton Rouge, check out our article in the May issue, available on newsstands now.