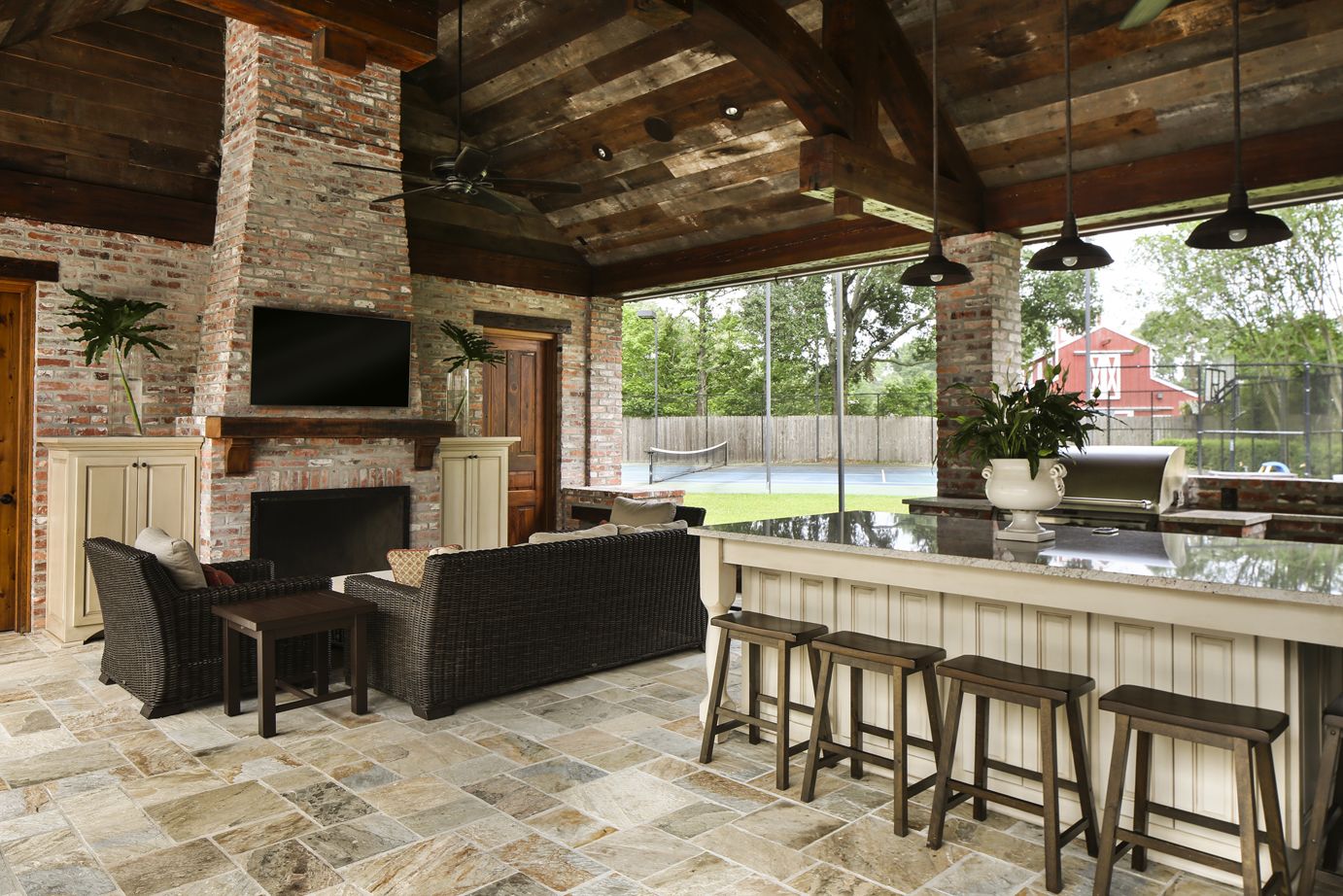 A vaulted-roofed shelter houses the outdoor kitchen and living area. A multi-part truss constructed using reclaimed pine beams was brought in as one solid piece that weighed "a couple thousand pounds, easy," says landscape architect Jared Jones. The ceiling is dirty-top pine. Photos by Melissa Oivanki.
The Yeargain family's outdoor living space and pool are built for cool summer fun
Fun was the focus when Mary Ann and Steele Yeargain made the move to carve out a pool and outdoor kitchen/living area in their grassy backyard.
The couple, along with their three young children, had been in their home in The Highlands neighborhood for eight years, staring out at a solid green lawn. "Our goal was to have a place where the whole family could hang out and have a great time," says Mary Ann. "And we love to give parties, so we wanted it to be functional for entertaining as well."
The Yeargains sought help from Angelo's Lawn-Scape of Louisiana in making their wishlist come to life. The roof of the grilling and living areas was constructed as a perpendicular extension of the roof of the house, making for a seamless transition from indoor to out.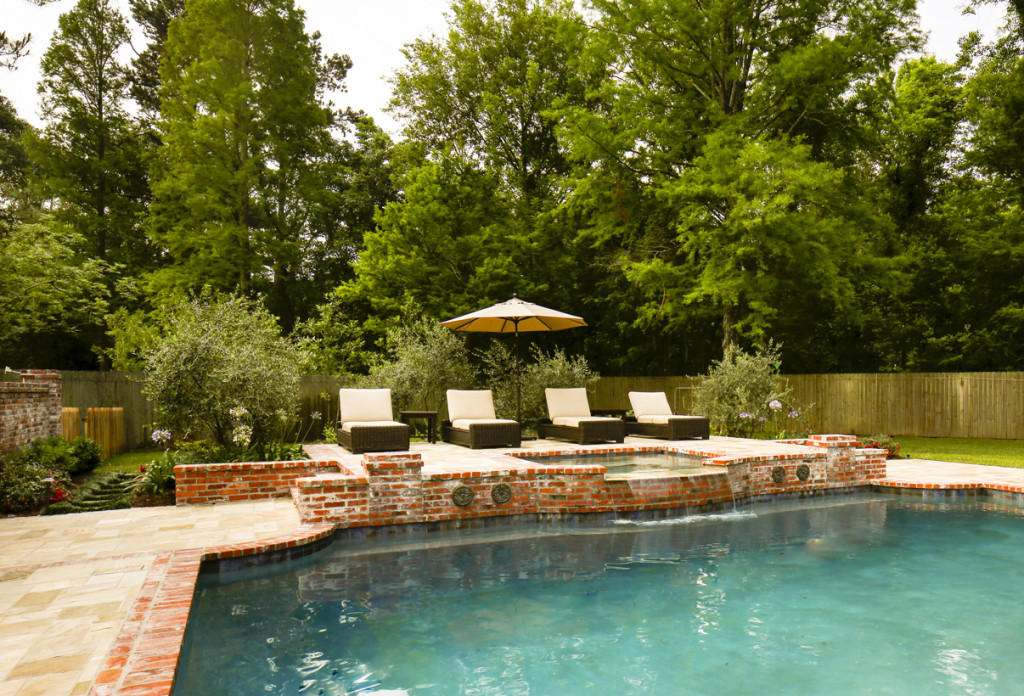 "What makes this unique is the layout," says landscape architect Jared Jones. "The fireplace is a distinct focal point, instead of having everything on one wall like lots of outdoor kitchens."
Jones and the Angelo's team designed the structure so that there was a clear view from the kitchen to the tennis courts beyond. "We didn't want to put a wall there," he says.
The family now uses their outdoor living area as a true extension of their home, hosting holiday gatherings, eating quiet family breakfasts, and even holding movie nights with the flat-screen TV turned toward the pool.
"We're out here all the time," says Mary Ann. "The kids love to swim, and it's just a great place to spend time together."