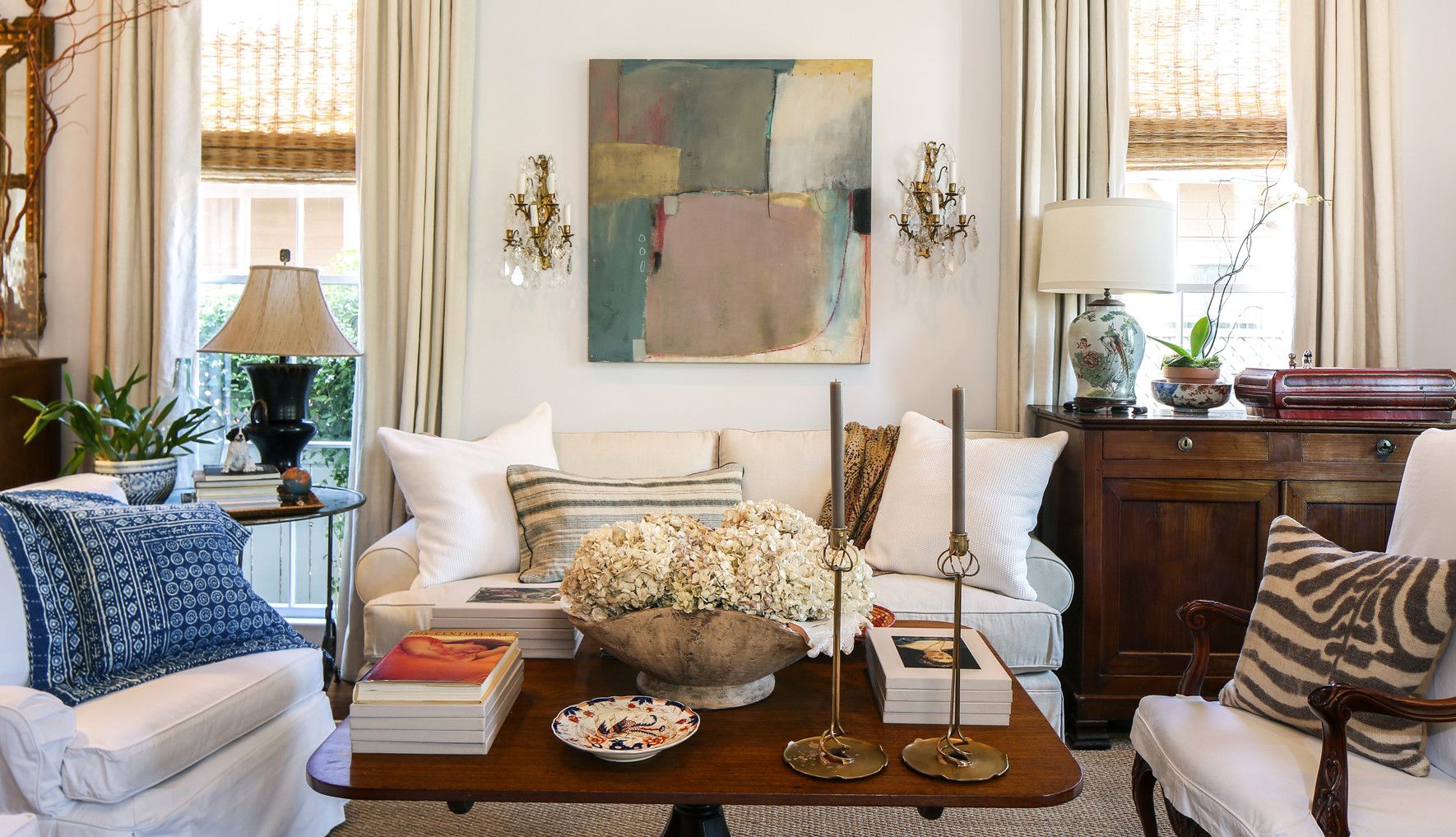 Living with love: A Garden District gem
The open living area is filled with warm furnishings including a slipcovered sofa and chairs and a pedestal-style coffee table from Dixon Smith Interiors. Behind the sofa, sconces with crystal cabochons flank an abstract painting in an interplay of old and new that echoes throughout the house. Photos by Melissa Oivanki.
Rachel and Kirk Williams cherish the relationships built beyond the gate to their Garden District cottage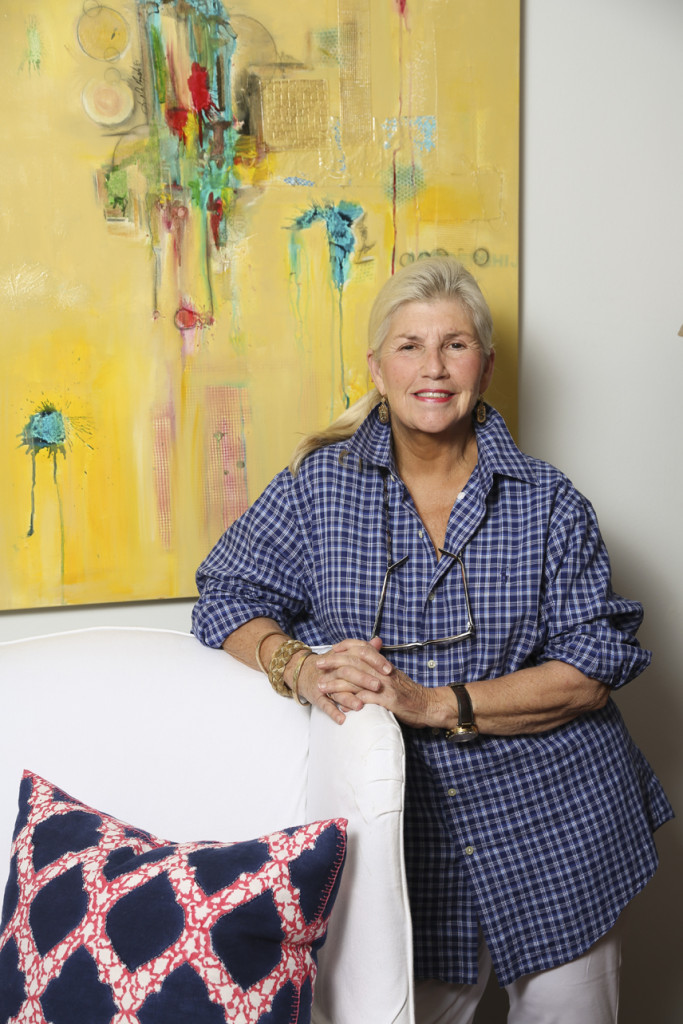 The word "neighborhood" means more than a collection of houses to Rachel Williams. Find the right one, she says, and you'll find a close-knit group of people who share the everyday moments that make up a meaningful life.
That's just what she and her husband Kirk found in the Garden District more than 20 years ago, and it's why they are now living in their third home here. They love the eclectic mix of architectural styles. They love the sidewalks. They love the tall oak trees that drape over the avenues.
"But best of all, we love that we know all of our neighbors, and we all care about each other," Rachel says.
After living in a large house just a few blocks away for 14 years, the Williamses found themselves in search of a smaller space back in 2009. The hunt was not easy, and Rachel was discouraged until she experienced a bit of divine intervention. "My friend Linda's son was building this house, and she was praying that someone nice would buy it," Rachel explains. "Finally, I went to look at the house, not having a clue how wonderful it was, but I walked in and that was it."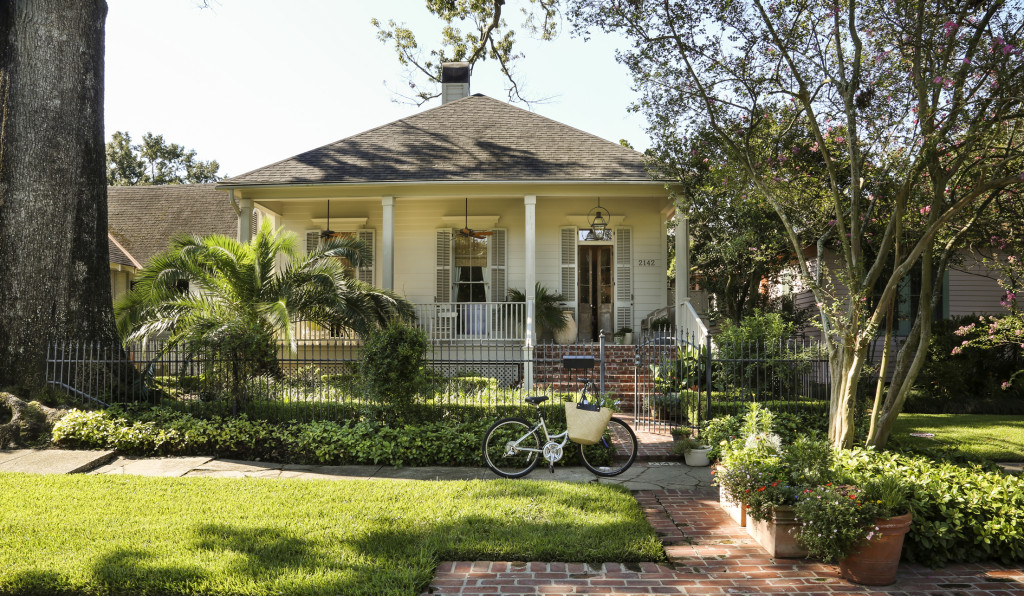 The home, then midway through the construction process, was tucked back on a small lot between century-old bungalows and cottages. Contractor Michael Glisson had chosen a raised cottage style that blended perfectly into its surroundings, and Rachel and Kirk, a commercial Realtor who owns Williams Properties, immediately appreciated the classic Southern details like deep porches, tall shutters and brick steps.
After officially making the new house their own, the Williamses made only a few tweaks to the existing plans, including replacing a clawfoot tub with a pedestal style and exchanging solid front doors for antique cypress doors from The Bank in New Orleans. The couple also eliminated a half wall between the living and dining areas, giving them a completely open and casual space that stretches all the way back to the kitchen.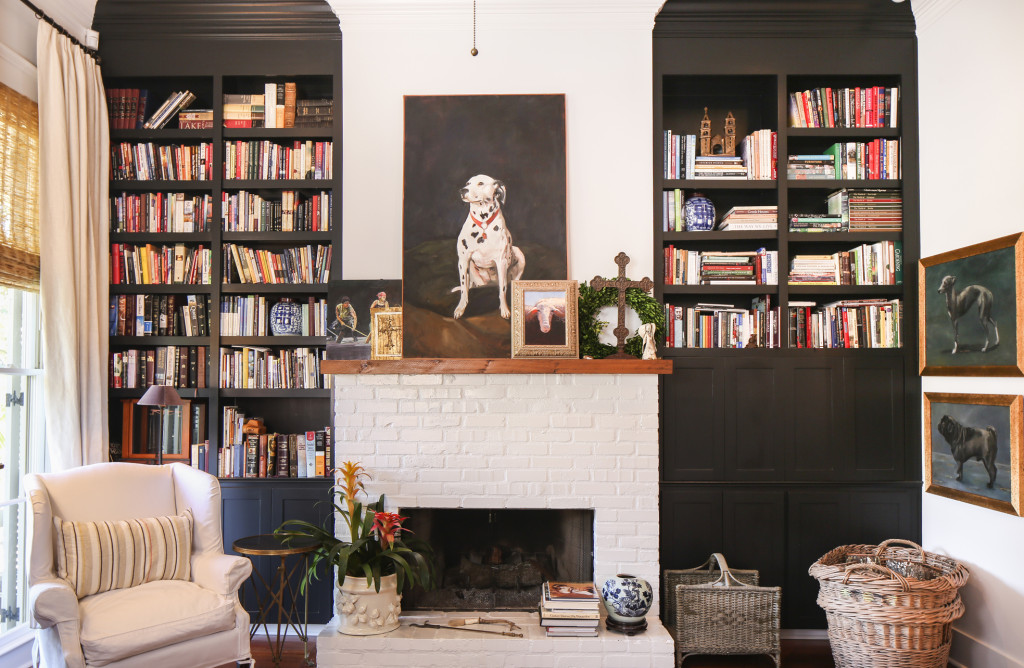 Rachel's comfortable cottage style is evident in her liberal use of white cotton slipcovers and warm antiques—mostly English but with a little French mixed in. "English pieces are very straight and serious, but the French ones are joyful and happy," she says.
She peppers this pretty foundation with colorful artworks and treasures from a wide range of sources. On the living room coffee table, stacks of art books that were once owned by Kirk's mother share space with a bowl made by missionaries in Africa. The fireplace mantel is layered with treasured paintings, including an early gold cross by Helen Bolin—who happens to also be a Garden District neighbor.
"When I was younger, I thought I had to have a lot of fine china, crystal stemware and all that," she says. "But when you get older, you become more casual—I guess maybe it's because you become a little more comfortable with yourself. Your priorities change."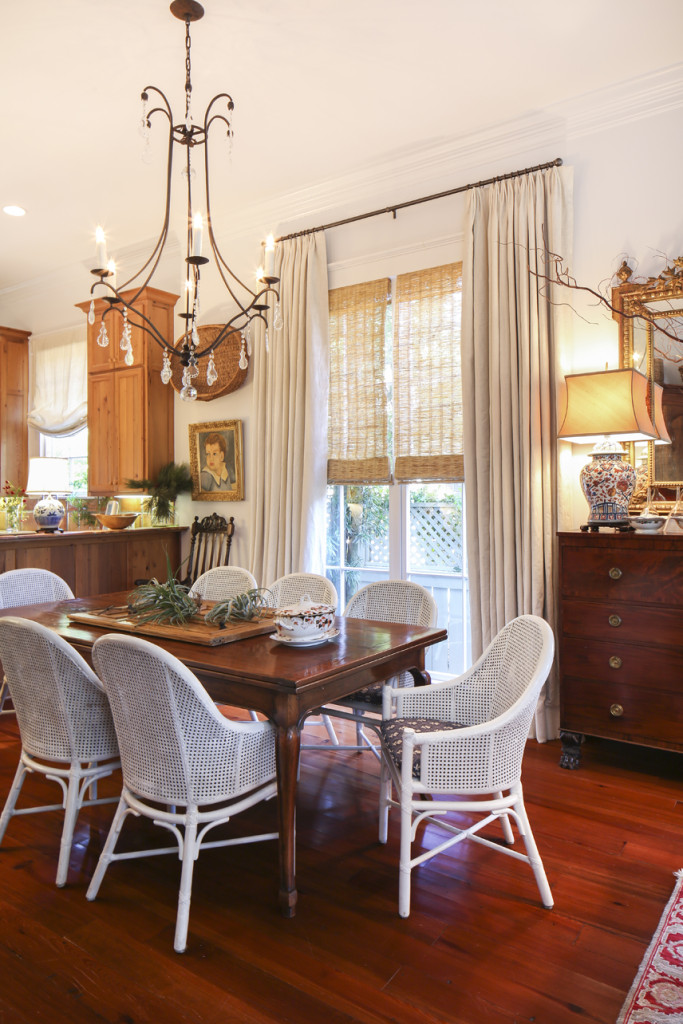 Some of Rachel's most recent acquisitions are small but significant—mementos like a vesta match case and a delicate brooch she discovered while in Scotland visiting her daughter Aaron. "I want everything I bring in to mean something, especially because this is a smaller home," she says. "We live in every inch of it."
As the weather turns cooler, Rachel enjoys cooking a big pot of gumbo and having friends or family, including her two sisters and brother who also live in Baton Rouge, over for dinner. Among her most special guests are her three grown daughters, Paige, Rayne and Aaron. Sharing their bounty with others is a higher calling for this couple.
"Our home is a blessing, and we want to use it to honor God," she says.
Behind the house, a shady courtyard and a small vegetable garden give way to an alley—"this is where all the neighbors meet up," Rachel says. An avid gardener, she cultivates and maintains all of the flowers and trees here and in the more formal front garden herself. "When I was a little girl, Daddy used to make us all work in the yard on weekends, and we hated it," she says. "And now we all love it. It's a passion."
The Williamses often find themselves reflecting with gratitude on the way they discovered their home. But Rachel's eyes light up even more when she talks about the people who live around her. She recently helped one neighbor find a new paint color for a front door, and she and another nearby friend love to trade gardening tips and stories.
"There are lots of young families here, and this neighborhood is very vibrant," she says. "We feel so blessed."
Click on the photos in the gallery below for a closer look at this home: