Gourmet gallery: Tasteful spaces from the Junior League of Baton Rouge's Kitchen Tours
True blue
White might be right for many of the most popular kitchen looks these days, but for artist Jovann Armstrong, a custom French-made blue range is the colorful star of the show. Working with designers Adele Merchant and Kakin Todd at Acadian House Kitchen & Bath Studio, Armstrong and her husband Richard surrounded their stylish stove with playful patterns and textures—plus a floor plan ready for entertaining.
The renovation project included a new walk-in pantry and a widened doorway between the kitchen and dining room. "The room before was too small to function as a dining room," Jovann says. And a 3-foot-square window over the sink was expanded to 7 feet to give her a perfect view of blue skies that conveniently match the range inside. (Photos by Don Kadair)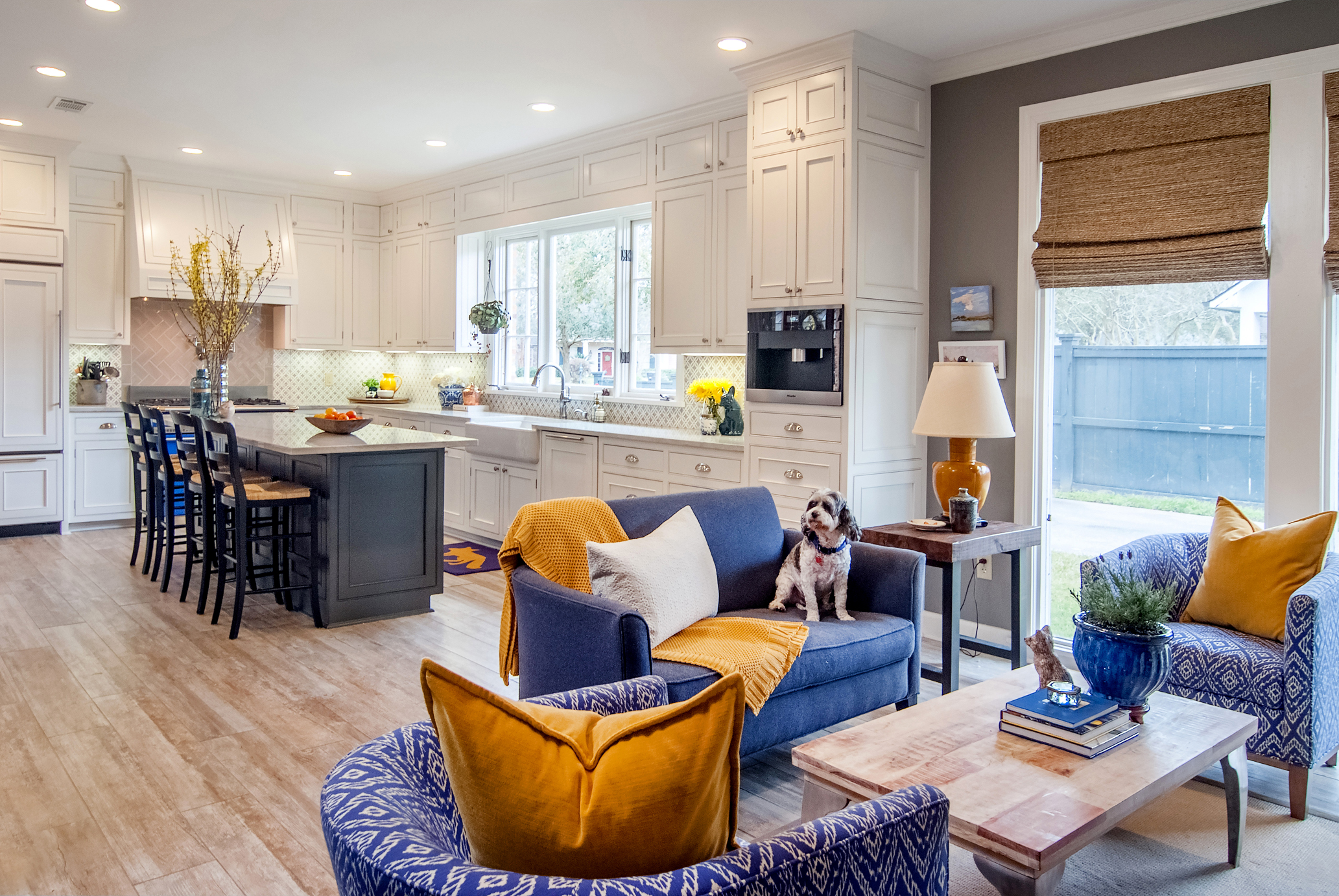 ---
Mod squad
When Rebecca and Todd Simoneaux found their dream home, it took quite a bit of dreaming to see what the dated design could become. But with help from Acadian House Kitchen & Bath Studio designer Angela Poirrier—who happens to be Todd's sister—the couple found their desired modern style, complete with industrial elements and clean lines.
By eliminating a dedicated dining room in the front of the house, the team was able to dramatically enlarge the kitchen. At the rear of the space is a spot devoted to beverages, and around a corner is a butler's pantry large enough for a rolling bar cart to be tucked inside when not in use. "They plan to entertain a lot," Angela says. "Every detail was thought through with that in mind." (Photos by Melissa Oivanki)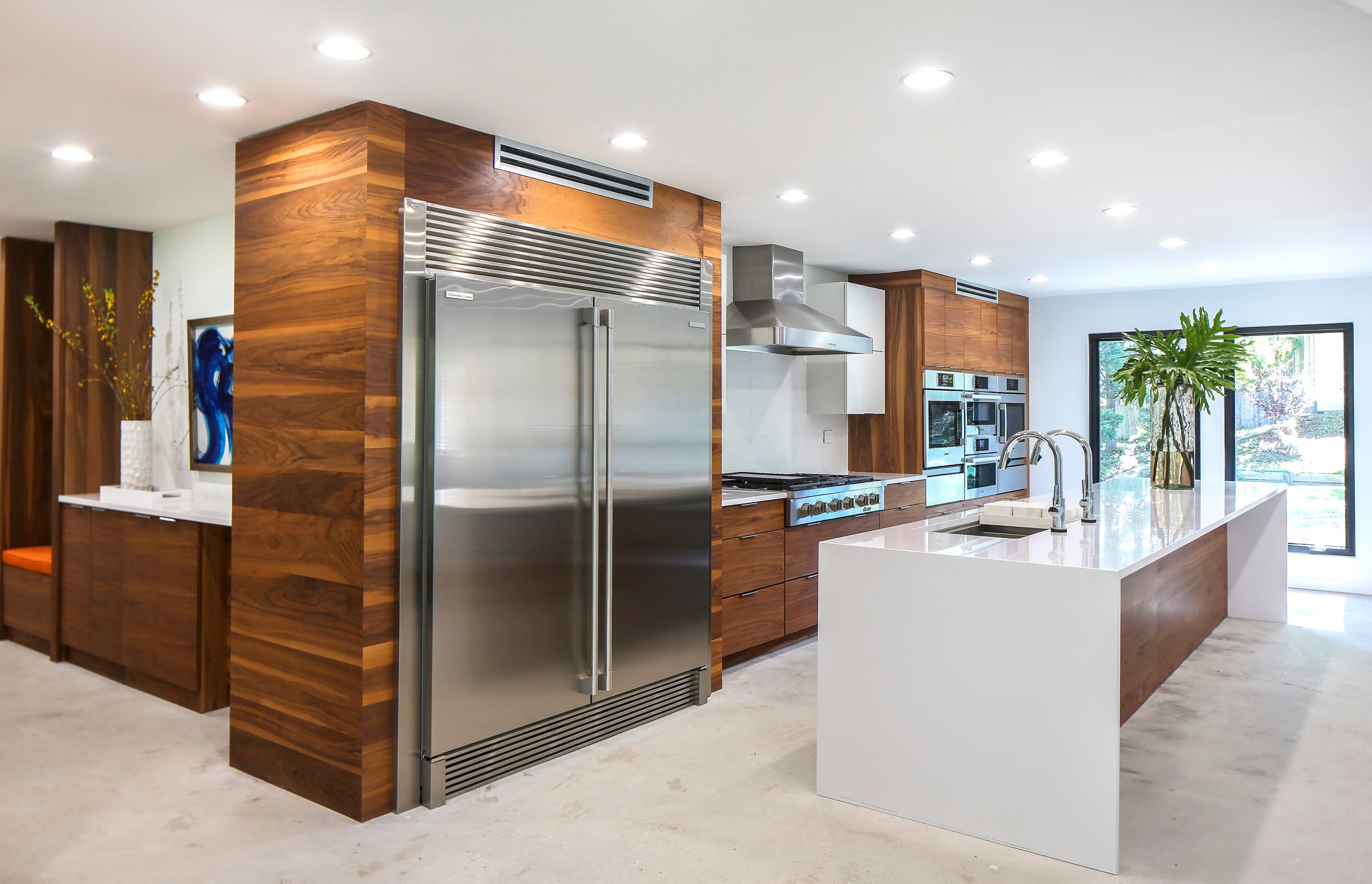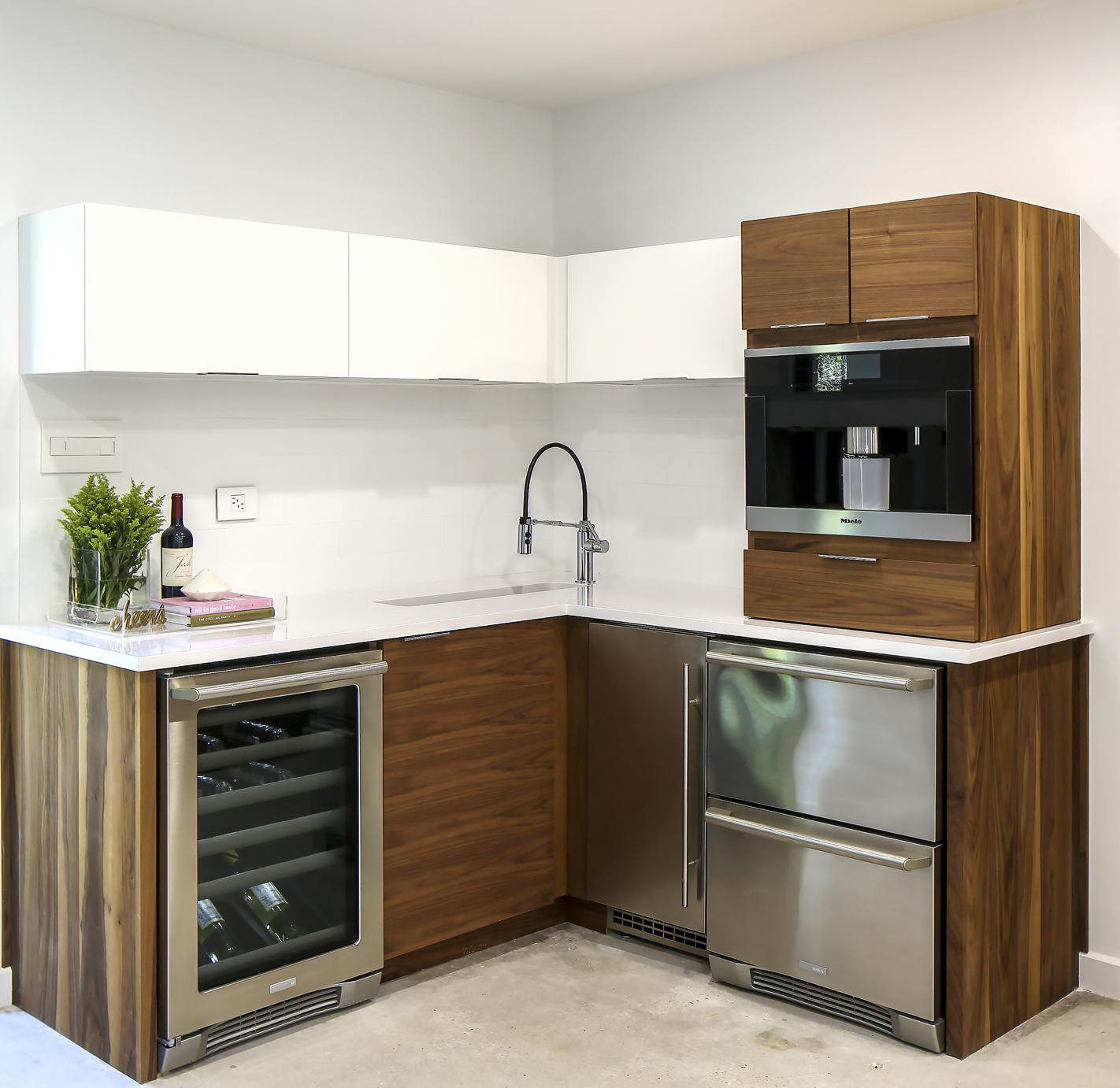 ---
Unexpected flavors
Jason Guerin doesn't fancy himself much of a cook, but he loves the look of his bright and airy kitchen. While the rest of his home (featured in our cover story) features dark and dramatic colors, the kitchen takes a lighter turn. Figured ash cabinets in this space exude a sleek, modern vibe, while rough-hewn shelves and vintage stools add an unexpected hint of traditional warmth.
"The contrast between them and the rest of the kitchen is what really shows the modernity of the space," says interior designer Kenneth Brown, who guided Jason through the decorating process. "I think this is probably now one of my favorite kitchens." (Photos courtesy Kenneth Brown)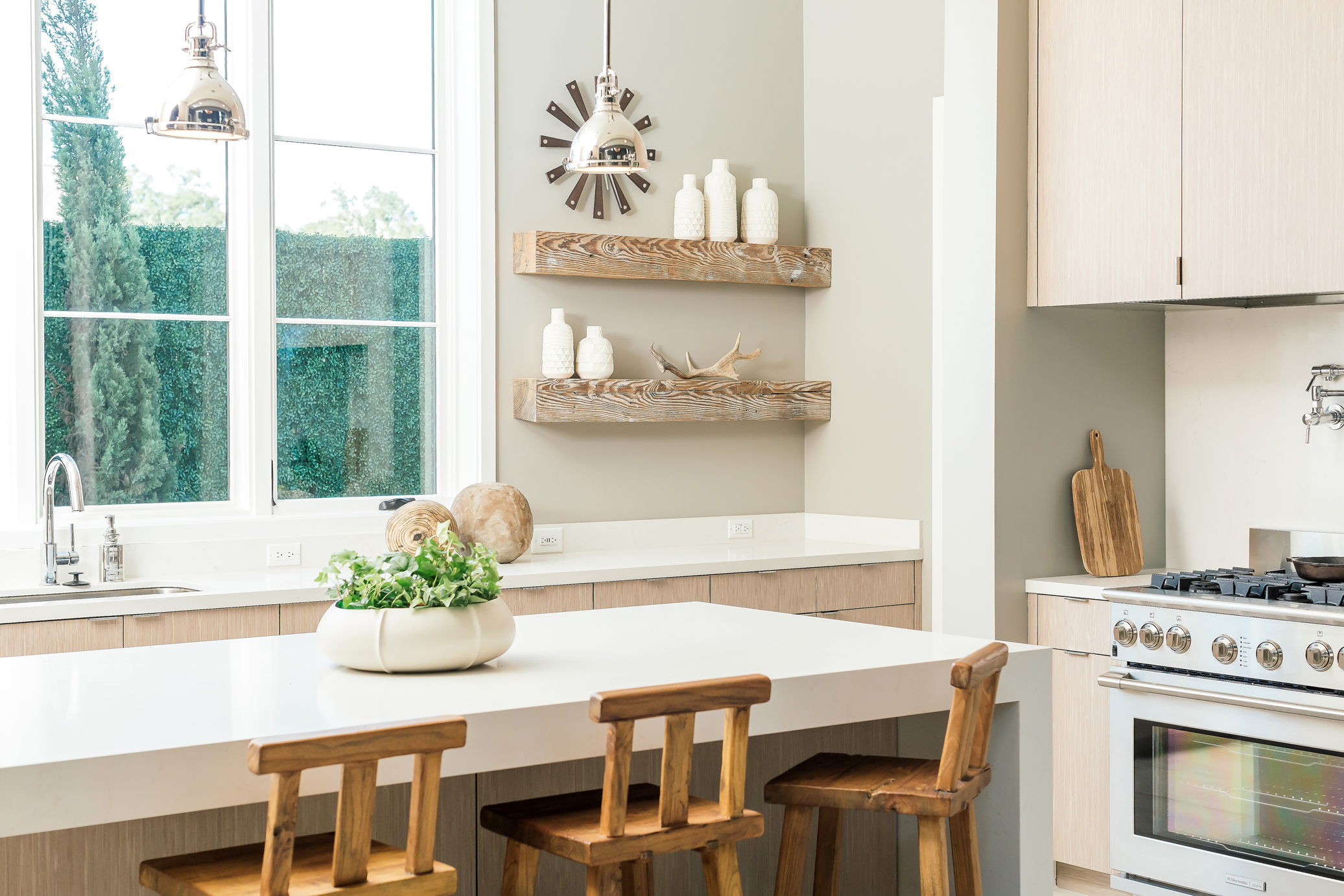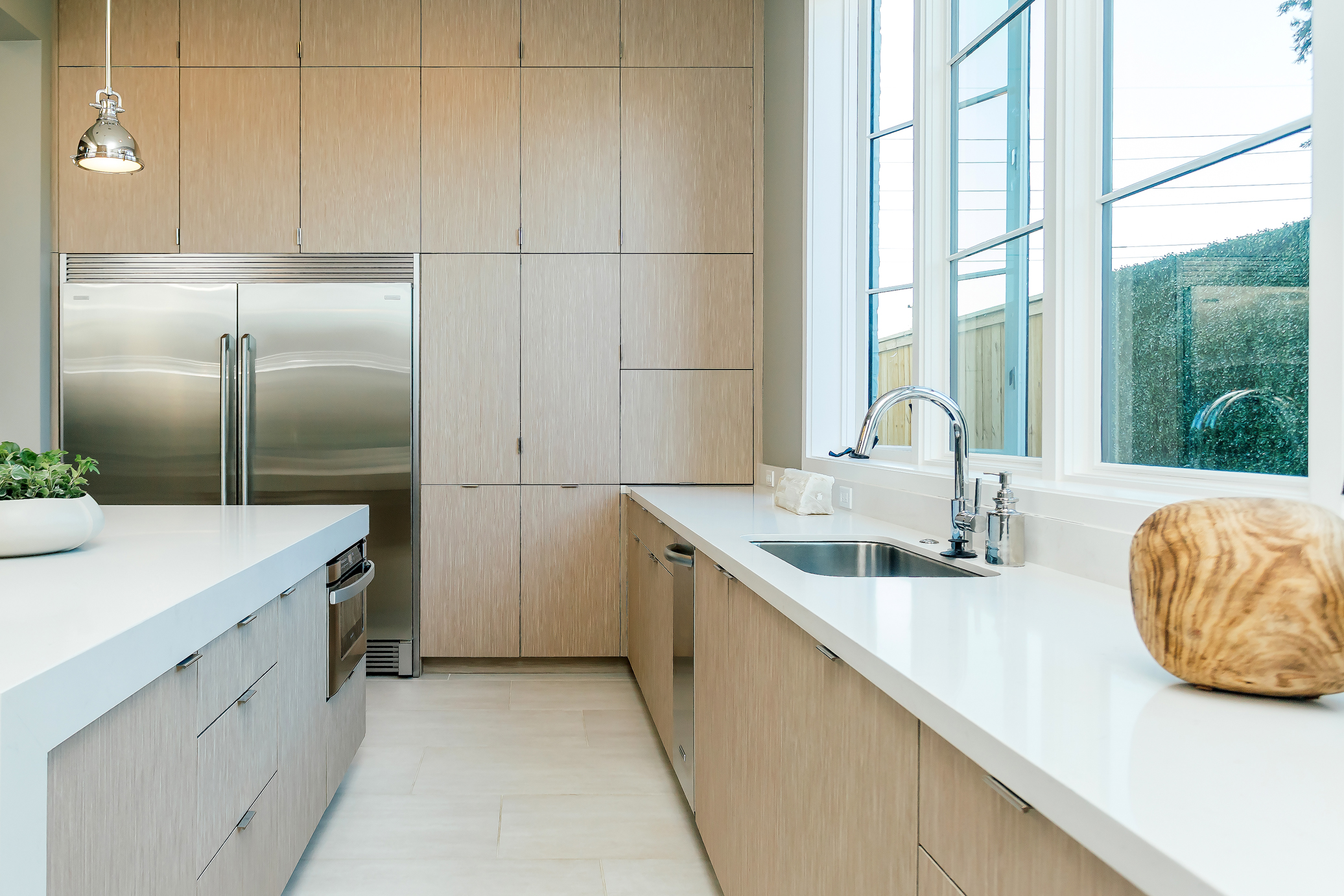 ---
Ready to roll
Versatility is the name of the game for Robin and Jeff Brown. The couple wanted their renovated kitchen to be practical enough to accommodate heavy-duty cooking while also well-suited to serving large numbers of dinner guests. An ingenious rolling island serves as the centerpiece of their completed room design.
To expand the room, designers Monica Broggi and Angela Poirrier of Acadian House Kitchen & Bath Studio had a wall removed between the breakfast area and an adjoining office nook, and they used the newfound square footage to accommodate both the new island and a built-in buffet. "Cooking in our new kitchen," Robin says, "is most enjoyable." (Photos by Kristina Britt)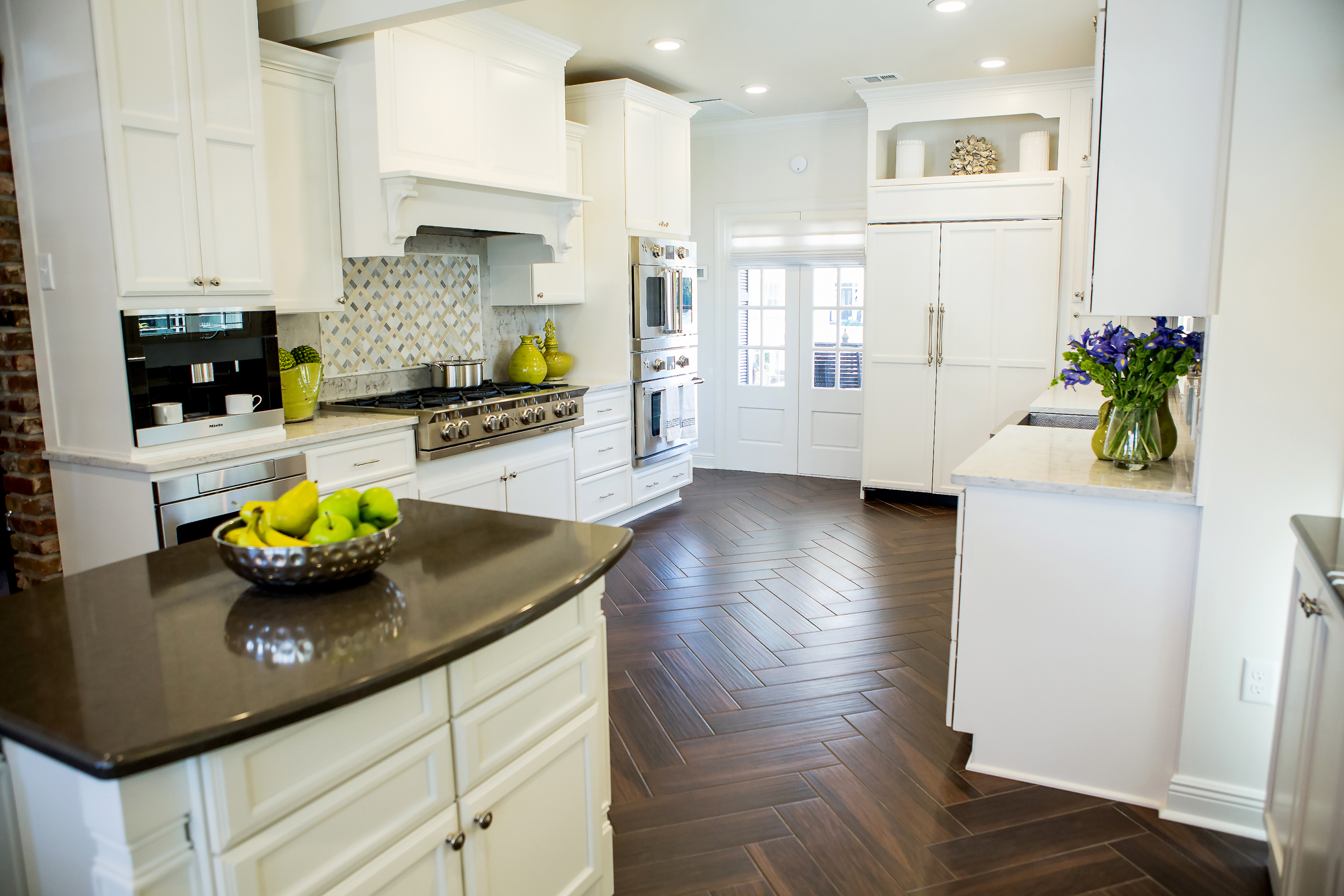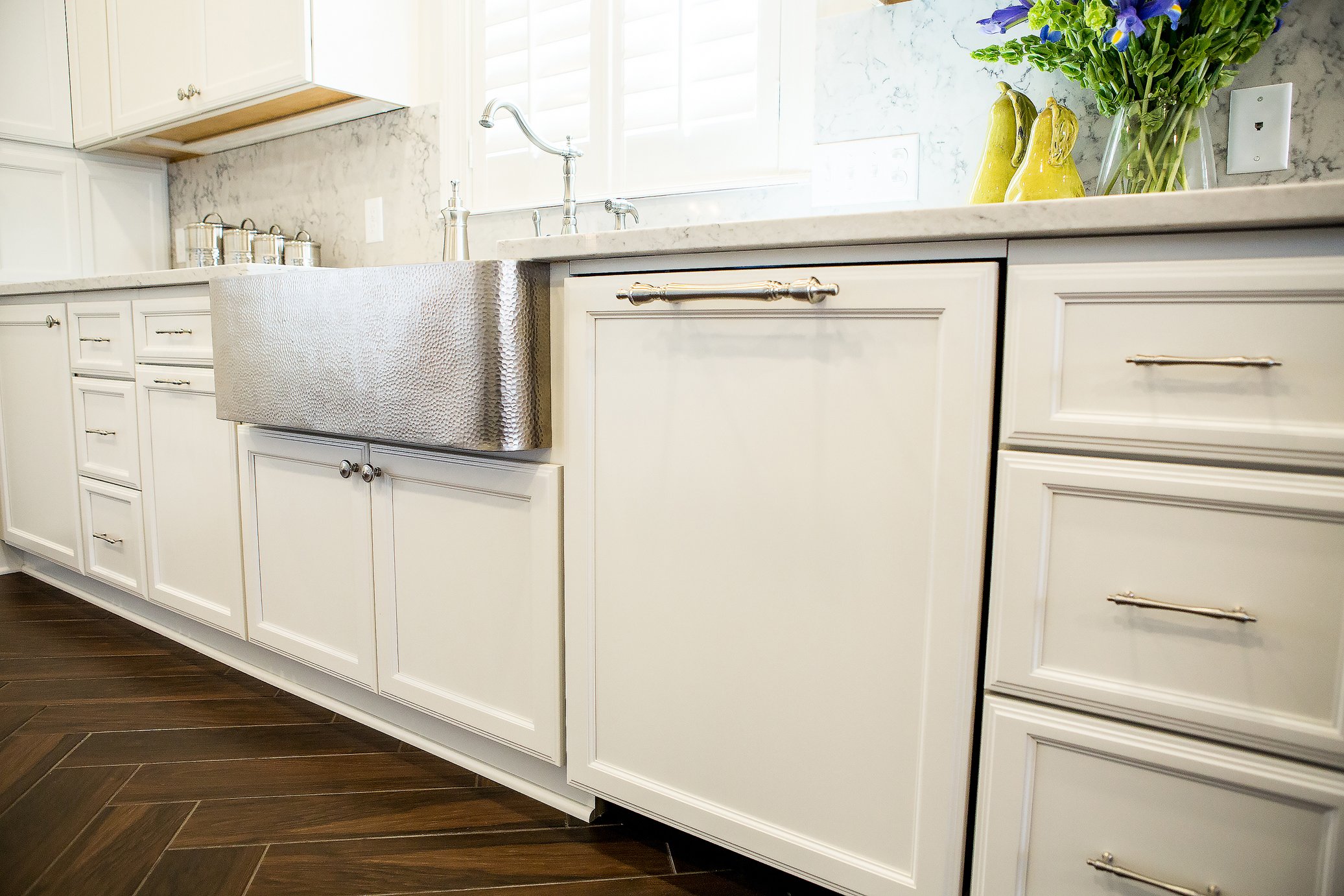 ---
Pretty please
What you see inside this kitchen is as important as what you don't see. The open space is free of the usual hulking refrigerator and mile-high cabinetry, allowing more room for high-fashion finishes to be on full display. Think gilded light fixtures, velvet counter stools, and glossy marble. Swivel left, and you'll spot a cozy window seat perfect for sunny Southern breakfasts.
But don't think the practical kitchen essentials aren't here at all. The team behind this glamorous space—including Onsite Design, Telich Custom Homes and By Design Interiors—worked to ensure that style was balanced by substance. Bulky appliances and additional prep and storage space, then, are simply hidden in an easily accessible butler's pantry just behind the cooktop wall. (Photos by Melissa Oivanki)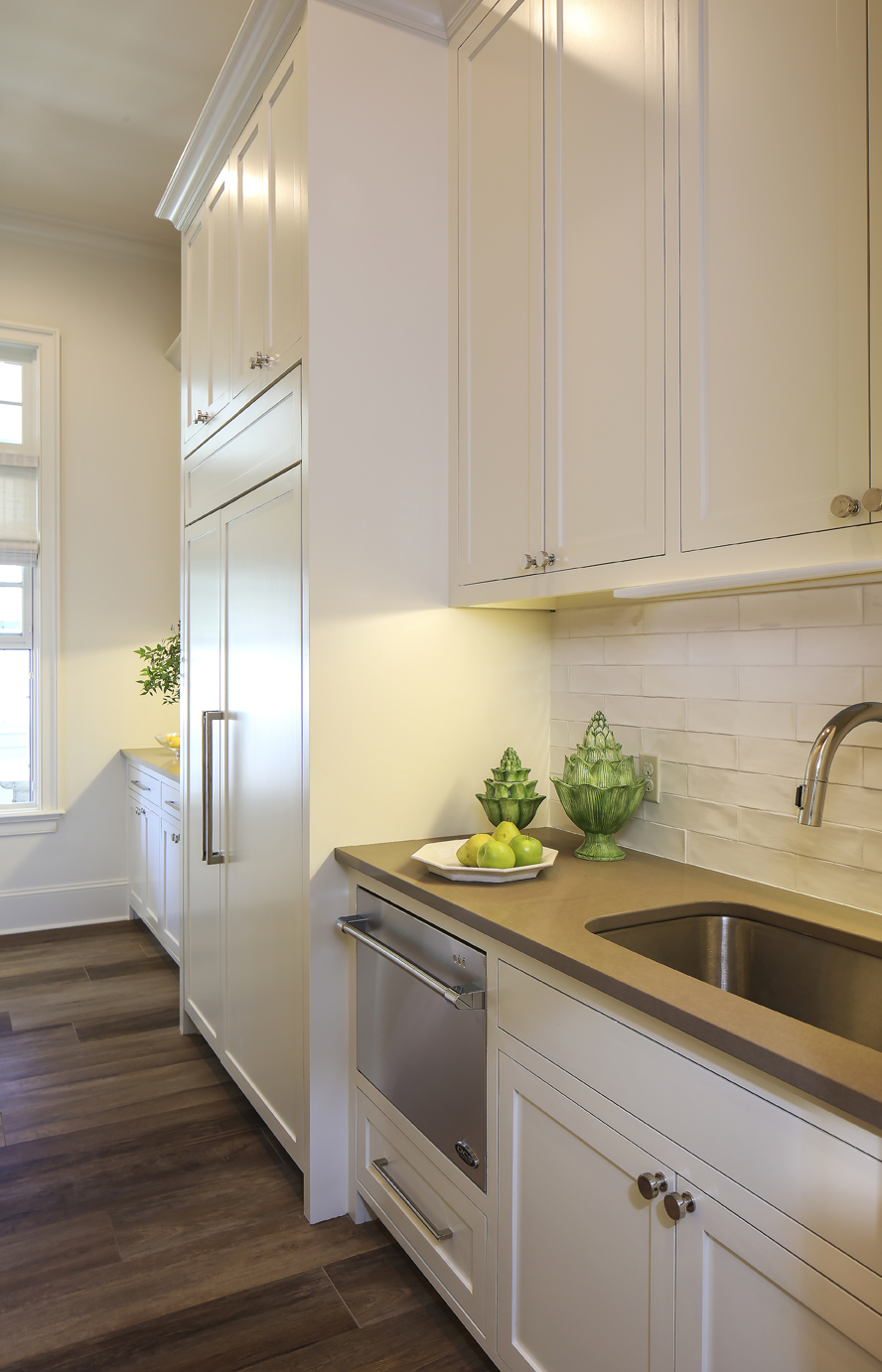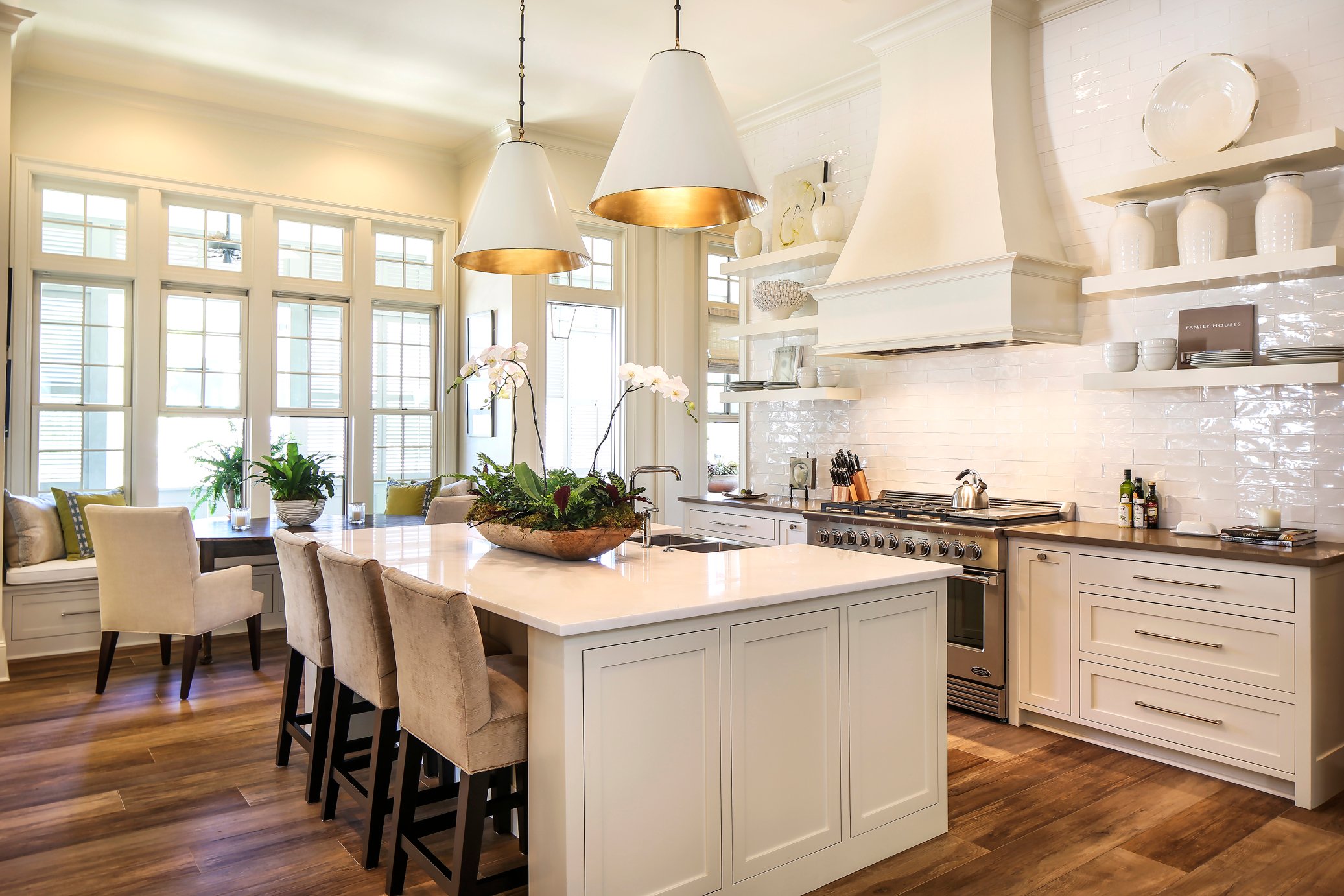 ---
Sunset grill
Paula and Phil Brantley wanted more than the typical bland backyard. They wanted a space that would double as a personal retreat. "We had a very small porch, and we enjoyed sitting outside, but we wanted something more functional both for the two of us and for entertaining," says Paula. They got just that in their new outdoor kitchen and living area, created by Smith and Baker.
"The Brantleys requested plenty of counter space and storage," says Eric Smith. The cooking station is set within what Smith calls a "Southern traditional" environment, complete with warm woods and bricks. Beyond the covered kitchen and seating area, the Brantleys' multi-functional patio space also features a gas fire pit, a custom fountain, and an outdoor shower tucked around a corner. (Photos by Melissa Oivanki)