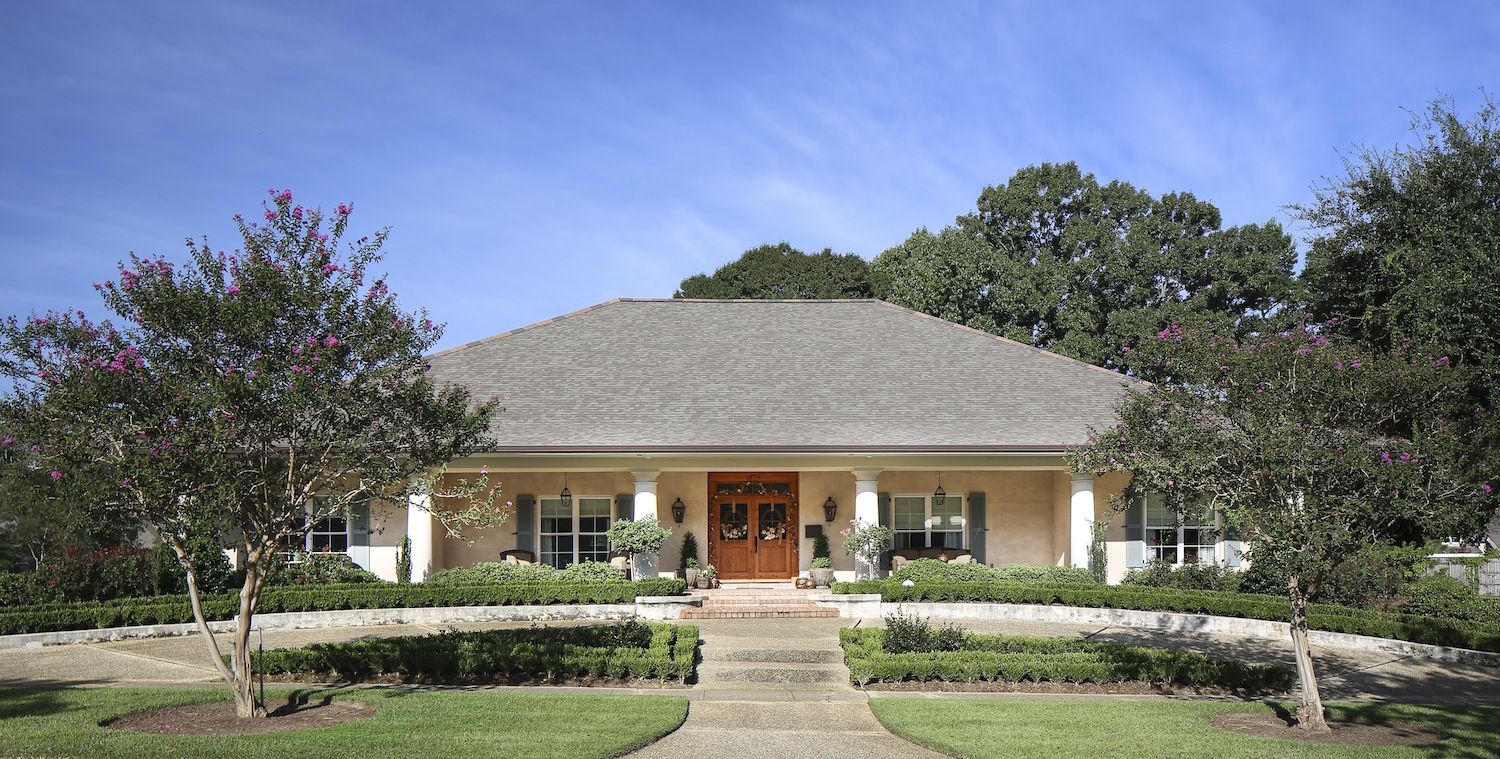 The recently refreshed Tara home of Cherie and Jeff Baudier embodies the neighborhood's renaissance
Remember the story of Corduroy? The slightly disheveled teddy bear made famous by Don Freeman's classic children's book waited day after day on a department-store shelf for a child to come along and choose him. All he wanted was someone to make him their own.
If walls could talk, this sprawling brick house in the Tara neighborhood might say that it understands all too well how Corduroy felt. On the market for several months back in 2011, the home had welcomed plenty of curious visitors, but no one had made an offer. No one, that is, until Cherie and Jeff Baudier came along.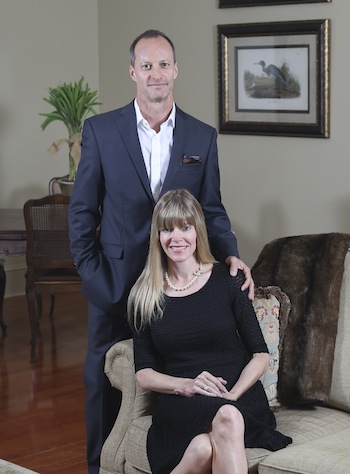 "We lived in another nearby neighborhood at the time, but we really liked Tara," says Jeff. "We loved the idea of finding a house that had been overlooked or that no one else saw potential in, and restoring it to its former grandeur."
To the Baudiers, parents of three young sons, Tara was a throwback to the family-oriented neighborhoods they had both grown up in in New Orleans. Children were riding bikes. Couples walked together after dinner. Joggers and stroller-pushing parents were all around.
The house itself, the couple believed, was also something special. Built in 1974, the 7,600-square-foot structure ticked all the boxes on their scorecard. "The square footage and huge rooms were unlike anything else we've seen in Baton Rouge, especially in a single story, which we really wanted," Jeff says. "It had a very classic but simple style that we knew we could make look dramatic with some simple changes to the finishes."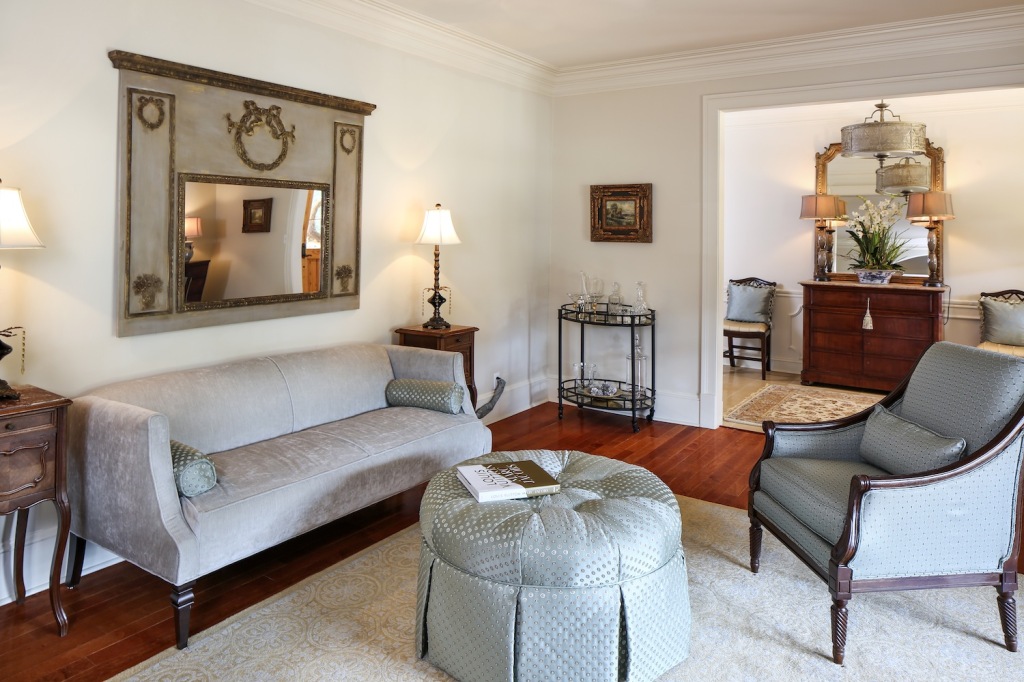 So, much like the little girl named Lisa who finally brought Corduroy home and attached a new button to his overalls, the Baudiers made this house their own and lovingly gave it a little facelift. Their first move was to give a more subdued look to the Old Chicago brick faade. A stroke of luck led them to the perfect person for the job.
"Cherie saw a brick wall being built on another street, and it was getting a whitewashed look," says Jeff. "We wondered if that could be done to these bricks, so we contacted Steve Hebert of Hebert's Masonry, who was doing that project. When he stopped by, he said he had actually laid the bricks for this house when it was built. He even showed us where the original cornerstone was."
Hebert's team applied an overlay of ivory mortar to give the bricks a fresh appearance, which the Baudiers accentuated by adding a new architectural-shingle roof and clay ridge tiles. Cherie's mother, Kathryn Scott, created a new design for the landscape, which Jeff implemented himself after trekking to the Rapides Parish plant mecca Forest Hill for truckloads of materials. A portion of the backyard enclosed on three sides by the house was repurposed as a pool and patio, with a pergola—once again built by Jeff—at one end.
The transformation was less dramatic indoors, since the previous owners had recently completed a major renovation. The focus here, then, was on making everything look pretty—but still keeping it practical for this family of five.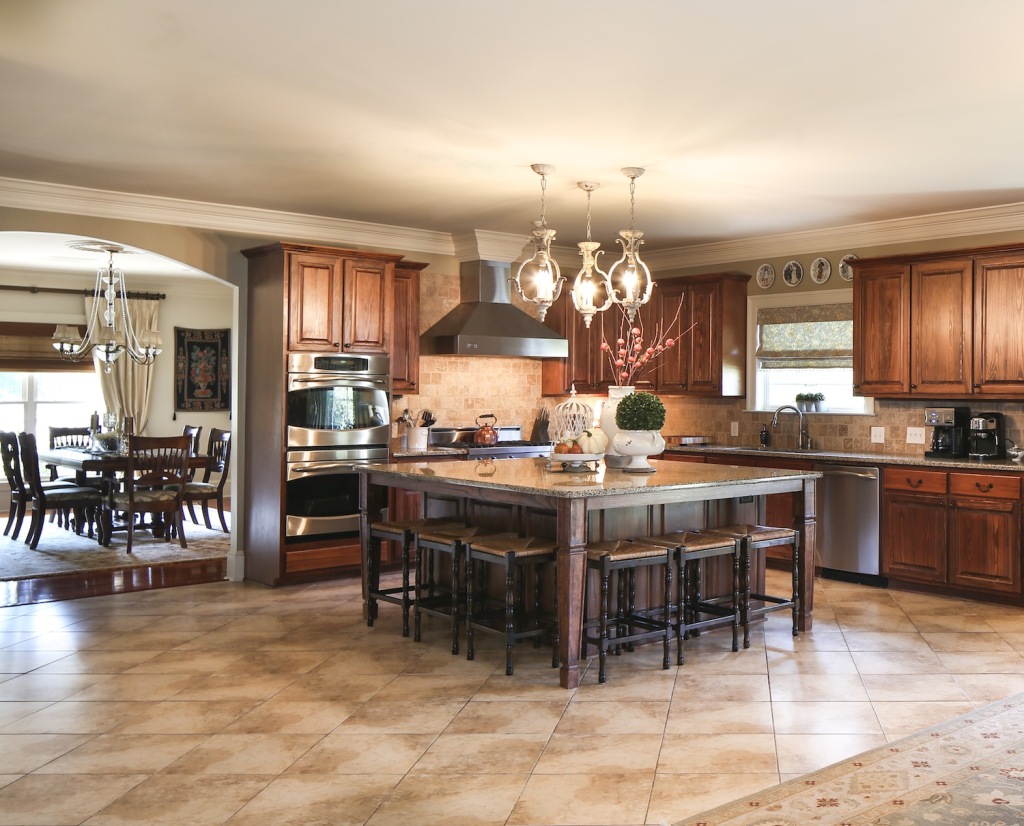 "The theme for this house was country French, and I wanted to have a mixture of simple formality with comfort," says Cherie. "We wanted rooms that were beautiful but also comfortable and usable."
To capture their preferred easygoing but elegant vibe, the Baudiers reached out to Teri Kiefer, design consultant at The Royal Standard. Kiefer helped the couple choose furnishings and fabrics that would look great but would still hold up to traffic of teenage feet.
"They had a very clear vision of what they wanted," says Kiefer. "The challenge for me was to make it family-friendly and cozy. Luckily, the French country style is very forgiving."
With Kiefer's guidance, the couple chose many antique pieces from France and England. "I would say that our preferences have evolved more to antiques and pieces with a patina—rustic and textured and with some history to them," says Cherie. They combined these with classic upholstered seating and drapes in a soft neutral color palette peppered with pale blues.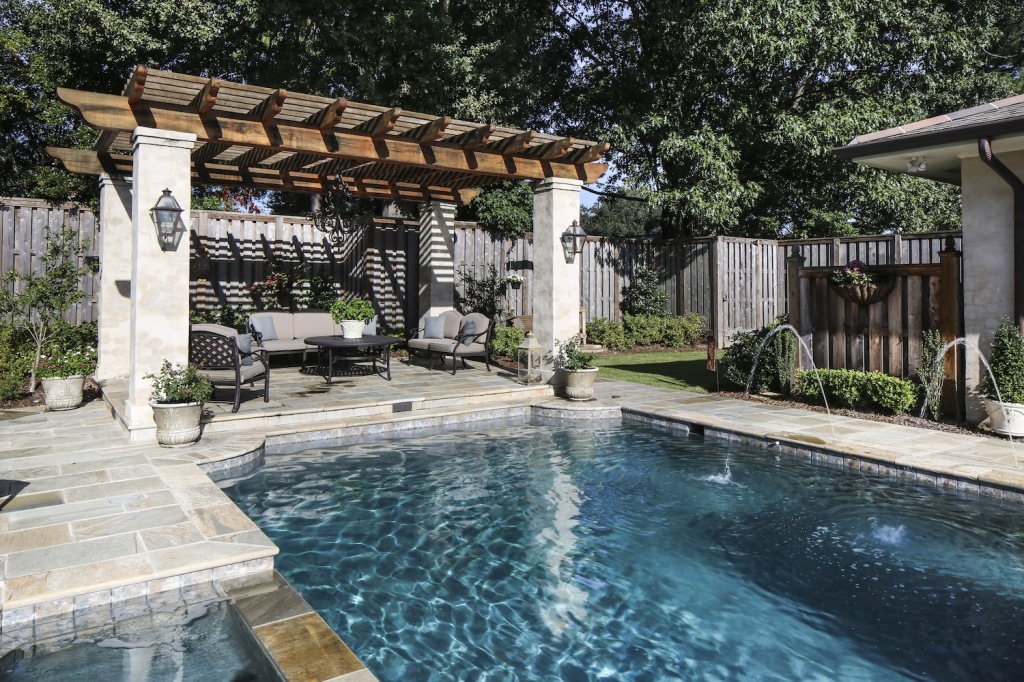 Now that all the pieces are in place, the Baudier home is a popular hangout for the three boys and their friends, who can cool off in the pool and then lounge around in a separate den designated for kids only. As for the grownups, they say they appreciate the layout's large rooms and easy flow, as well as the ample storage spaces and the sun-filled home gym. They also feel gratified to have found their own hidden gem in a home that others dismissed and a neighborhood that is experiencing a renewal of its own.
"When we first moved here we thought Tara was the best-kept secret in Baton Rouge," Jeff says. "However, over the past year we have seen Tara come back in a big way. Young families, some of whom grew up in Tara, are buying up homes as soon as they become available, and many are updating, expanding and renovating them. So I think the secret has gotten out."