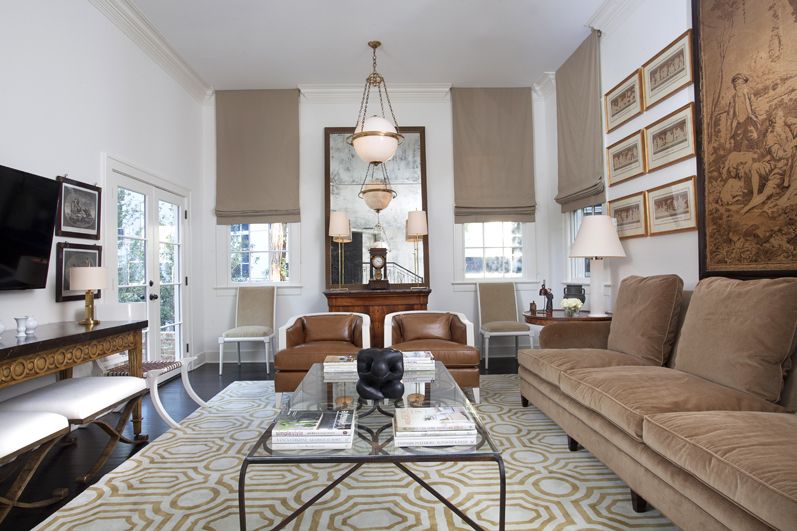 Classical revival: A restored Spanish Town treasure
Just take a stroll down the narrow streets of Spanish Town and you'll see examples of nearly every popular home style from the 1820s through the 1940s. Dubbed a "living architectural museum," the entire neighborhood was listed on the National Register of Historic Places in 1978.
Preserving the unique character of this area has become a passion for two of its residents, Ben Babin and Lance Bennett. In 2013, the pair won an award from the Foundation for Historical Louisiana for their efforts to save and restore five cottages here.
"We have a very eclectic community here in Baton Rouge's oldest neighborhood," says Babin. "We can walk or bike to many parks, libraries or restaurants. There is always something to do without having to get behind the wheel of a vehicle to have a good time."
Modern conveniences like cars may not be necessary, but old homes like the ones in Spanish Town require a careful touch to incorporate contemporary comforts without compromising traditional style. Babin and Bennett's own home here is a classic case in point. Built in the 1930s for Dr. John Beven and designed by architect Charles Charlton Jr., the house only knew one family of owners before Babin and Bennett purchased it in 2012.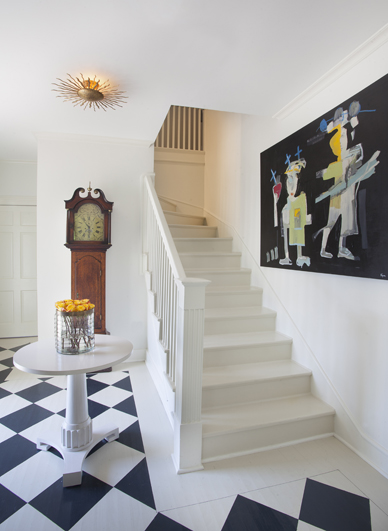 Already having partnered with interior designer Ty Larkins on the award-winning cottage restoration project, the pair knew he would be the ideal partner to revive this once-elegant home.
"We couldn't have done it without Ty's sense of style in making the past known and useful to the present," Babin says. "We gave him carte blanche with the Beven House and would go to our second home allowing him to do his thing."
Larkins says his focus for the Beven House was to keep the home's "inherent beauty and classic bones" intact while making it more livable in the modern realm. "We realized that the house was a real jewel and extraordinarily beautiful," Larkins says.
Bringing it back to life wouldn't be an easy task, but Babin and Bennett were not daunted. "They were very familiar with all of the headaches and pitfalls associated with renovating older buildings," Larkins says. "They were not scared away by the condition they found the house in, which—no exaggerating—was in really, really bad shape. I'm talking deplorable! Most clients would not have a vision to see that there was something really beautiful hiding underneath."
Bennett and Babin's extensive collection of 18th-century antiques would play a starring role in the redesign project—but alongside important supporting players. "Many people make the mistake of getting rid of their antiques and starting over again to create something more modern, newer and fresher for how we live today," Larkins says. "But the thoughtful and considered mix of antiques with newer clean-lined pieces prevents a space from reading as one note."
Larkins worked with the homeowners to blend their fine French pieces with more modern items for what he calls "an interesting dialogue and tension." Streamlined seating pieces now pair perfectly with delicate tapestries; ornate gilded mirrors share space with bold light fixtures. In the dining room, Larkins pulled in the pair's existing antique table, but he convinced them to donate the matching chairs in favor of comfortable contemporary seating.
One of the most important structural changes to the house was the addition of new French doors along the rear of the house, aimed at opening up the views to the outdoors and what would soon be a lakeside sanctuary. Out here, Mary Kay Davis of Bella Dura Architectural Stone was asked to create a new backyard living space upon a landscape that sloped 30 feet down to the lakes surrounding the Governor's Mansion.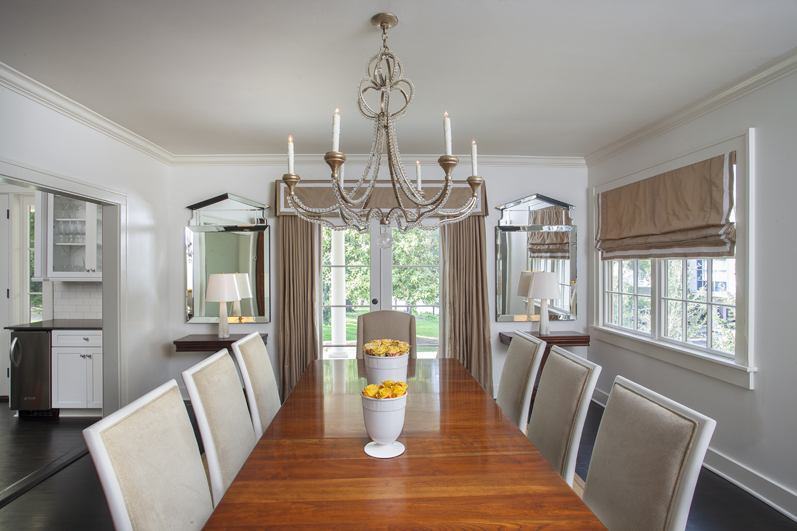 "The house sits above the natural floodplain of the Mississippi," says Bella Dura principal Robert Day. "The lake and forested area behind their home serve as a bird migratory path and sanctuary."
In designing the new pool area, Davis combined brick that complemented the home's existing façade with Macedonia limestone for a look rich in dramatic texture. The curvaceous pool area was accented with columns echoing those on the rear of the home, and a small passageway house was set at the top of a stairway down to lake level.
"Lance and Ben did not compromise materials or construction methods," Day says. "That is what makes this project so glaringly beautiful. Perfection always appears effortless."
Spanish Town may be thought of as an architectural museum, but unlike a gallery filled with glass cases, this Southern treasury breathes anew with vibrant life. Babin and Bennett say being so near to the downtown Arts and Entertainment District means they are able to take advantage of ever-present cultural opportunities, from outdoor concerts to festivals, before returning to the comforts—modern and classic alike—of their own gracious home.
"We love living in Spanish Town," Babin says. "Life is good at the Beven House!"