Artvark's expansion means vintage furniture once more
Artvark, Ltd. has found a home at its new Northside location for its previously sidelined vintage furniture collection.
Owner Claire Herthum Major's business—which specializes in home décor, interior design and redesign, renovation, home staging and original art—was originally located in a Jefferson Highway storefront. After relocating to a space within The Foyer, Artvark downsized its merchandise, abandoning its vintage furniture inventory. Its new location, Artvark, Ltd. @ Northside, is a showroom for the flagship's signature repurposed and reupholstered furniture.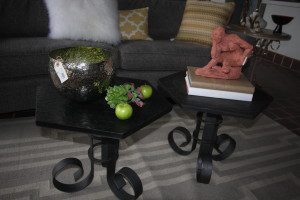 The expansion is crucial to the store's aesthetic, as Artvark prides itself on a style that balances contemporary and vintage elements. A vintage furniture inventory is a must for the store's eclectic spirit. And the building itself fits the vibe well. Originally a Packard dealership in the 1920s, the space was boarded up and vacant when Major and her husband and son found it and decided to rescue and renovate the facility.
The location at 655 Scenic Hwy. offers a SoHo-like warehouse shopping experience for customers looking for "vintage in its second life," Major says, adding that she is excited to be part of downtown Baton Rouge's revitalization.
The new building also multitasks as an event space. There are 6,600 square feet of warehouse space that Major available for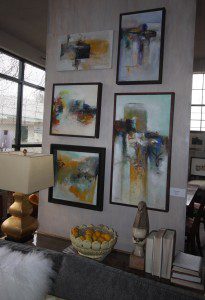 lease or rent; previous uses have included a Dinner Lab event in December. Artvark Ltd. @ Northside welcomes "innovative, creative, artistic and organic" uses for the area.
Artvark, Ltd. @ Northside will be open one week a month from Tuesday to Saturday. The specific hours will be posted each month on its Facebook page, and appointments can be scheduled by calling 225-892-3835.
And for a closer look at owner Claire Major's own eclectic home, check out this inRegister feature story.