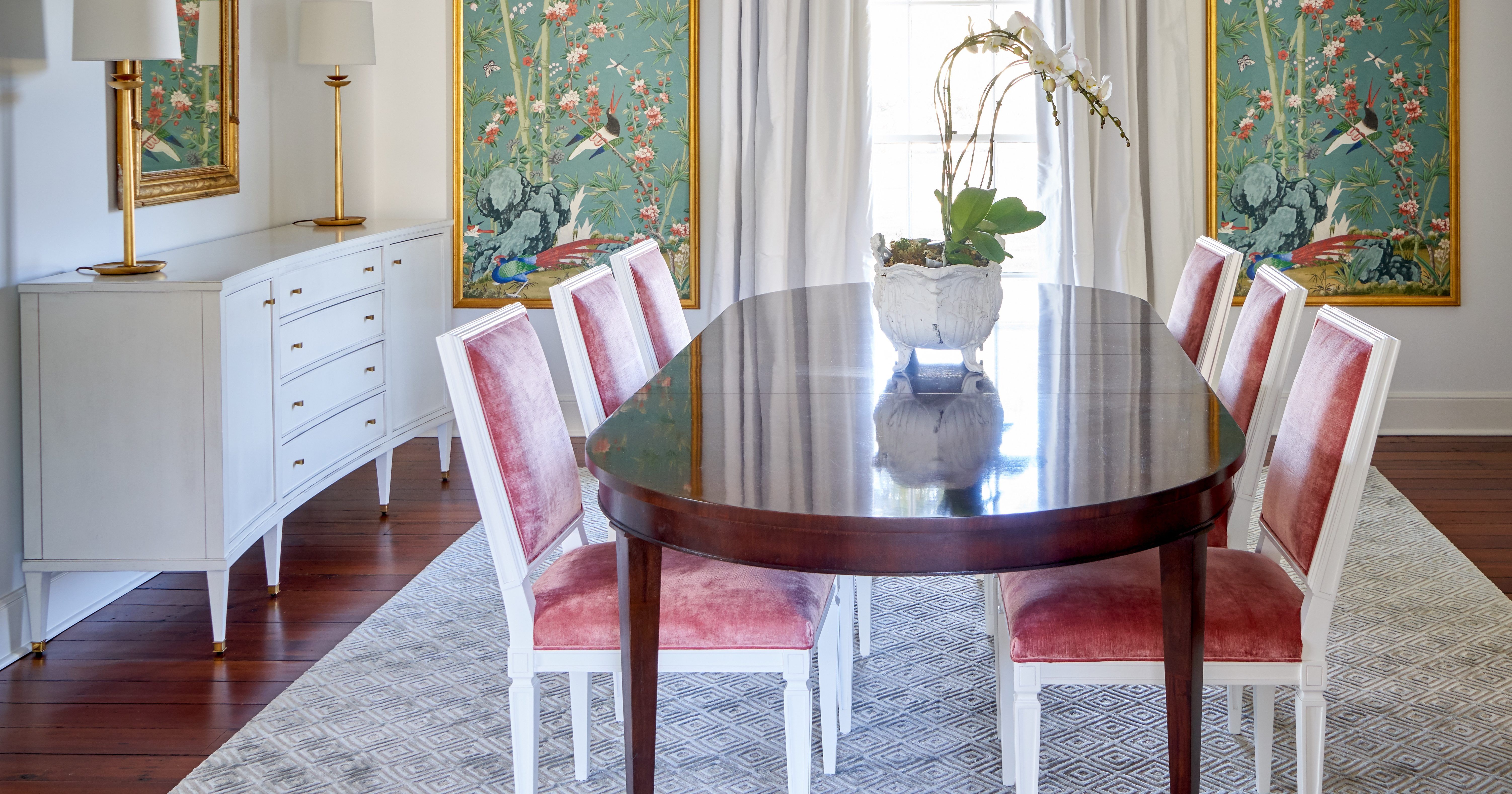 A little lagniappe: Uptown New Orleans details meet quintessential Capital City style
---
Baton Rouge boy meets New Orleans girl. It's a classic story, but with a Southern slant. The happy ending, in this case, involved Kristopher Novak and Lauren Perry starting their married life together in a home filled with the best of both worlds.
"We really wanted something that had some old charm," Lauren says of the search for a residence that began before the 2016 flood and continued during the hectic post-disaster months when the local real estate market turned upside down.
It was then that their agent, Donna Cutrer, alerted them to a house on Fairway Drive that was newly on the market. There wasn't even a sign outside yet. But it only took a walk-through for the couple to realize it was the right residence for them.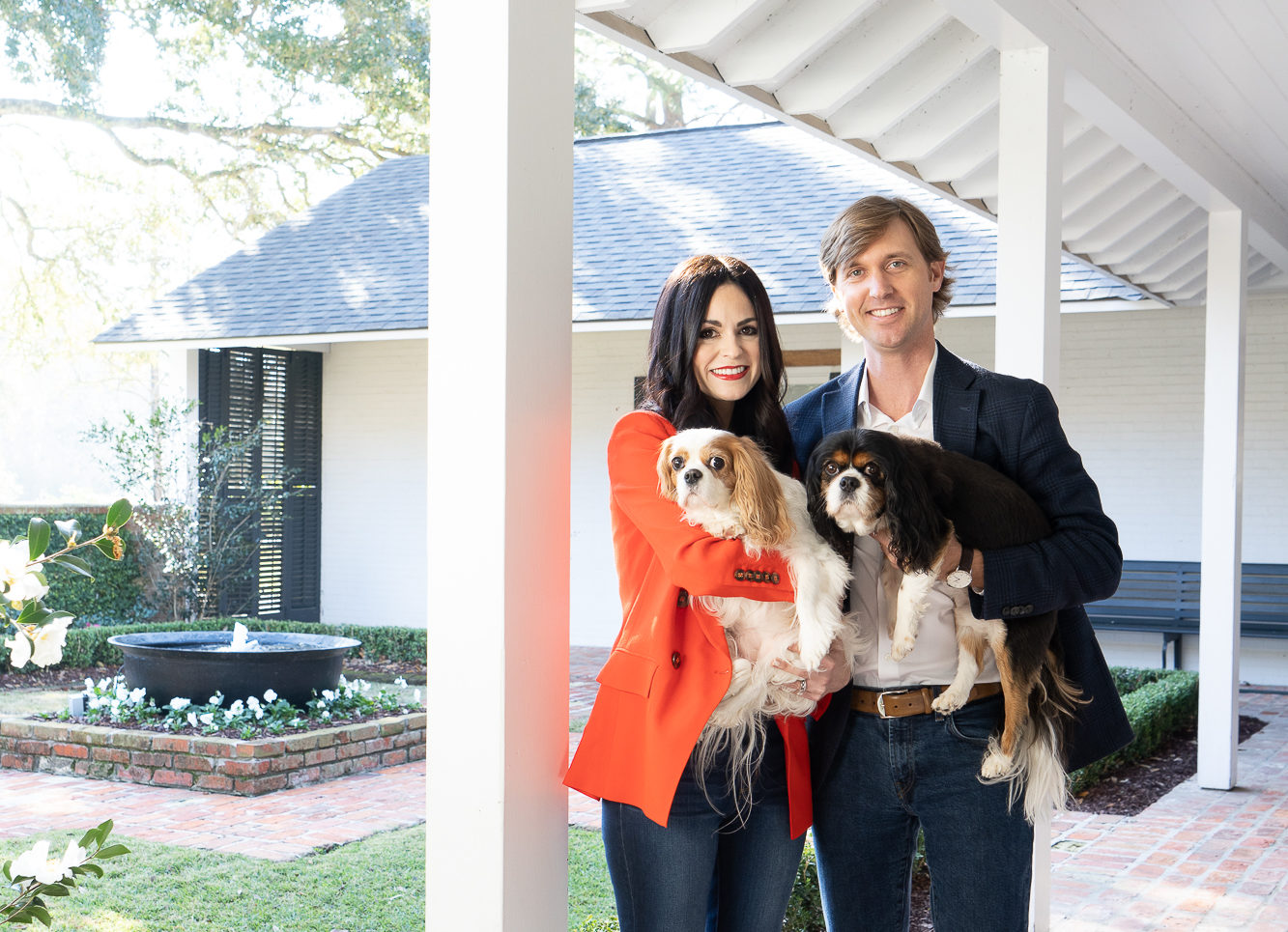 "Kris has always loved this street," says Lauren. "And I loved the fact that this house was designed by A. Hays Town. It had great bones and lots of natural light, and the courtyard even gave it a little bit of a New Orleans feel."
Originally built in the mid-1960s, the house had previously had only one owner and had been maintained in the spirit of Town's original vision. But certain details, particularly in the kitchen, had not quite stood the test of time. So before the couple moved in, they embarked on a minor renovation with help from architect and friend Greg Roberts. "We didn't want to alter the structure of the house at all," says Lauren. "We just wanted to make aesthetic changes, but we wanted to keep true to Mr. Town's design."
The kitchen makeover included replacing stained pine cabinets—and the original soffits above them—with taller painted ones that, when combined with a new island, added more storage. A narrow swinging door between the kitchen and dining room was removed and the passageway enlarged. Flooring pro Doug Falcon, a former collaborator of Hays Town, refinished the kitchen's original brick floors using a Town-inspired hue. The team installed quartzite and leathered granite on countertops; "Greg told me marble was not going to be a good option because I'm Italian and I make lots of red dishes," Lauren says with a laugh.
With the structure ready for its new owners, Lauren and Kristopher turned to New Orleans designer Rivers Spencer, who owns a popular Magazine Street shop and design studio, for help completing the home's new interior aesthetic. "Since I'm from New Orleans, I knew of Rivers' work and admired the houses she had done," says Lauren. "I thought she would be able to capture our style since it is similar to hers. She got us immediately, and she helped us put together a cohesive plan."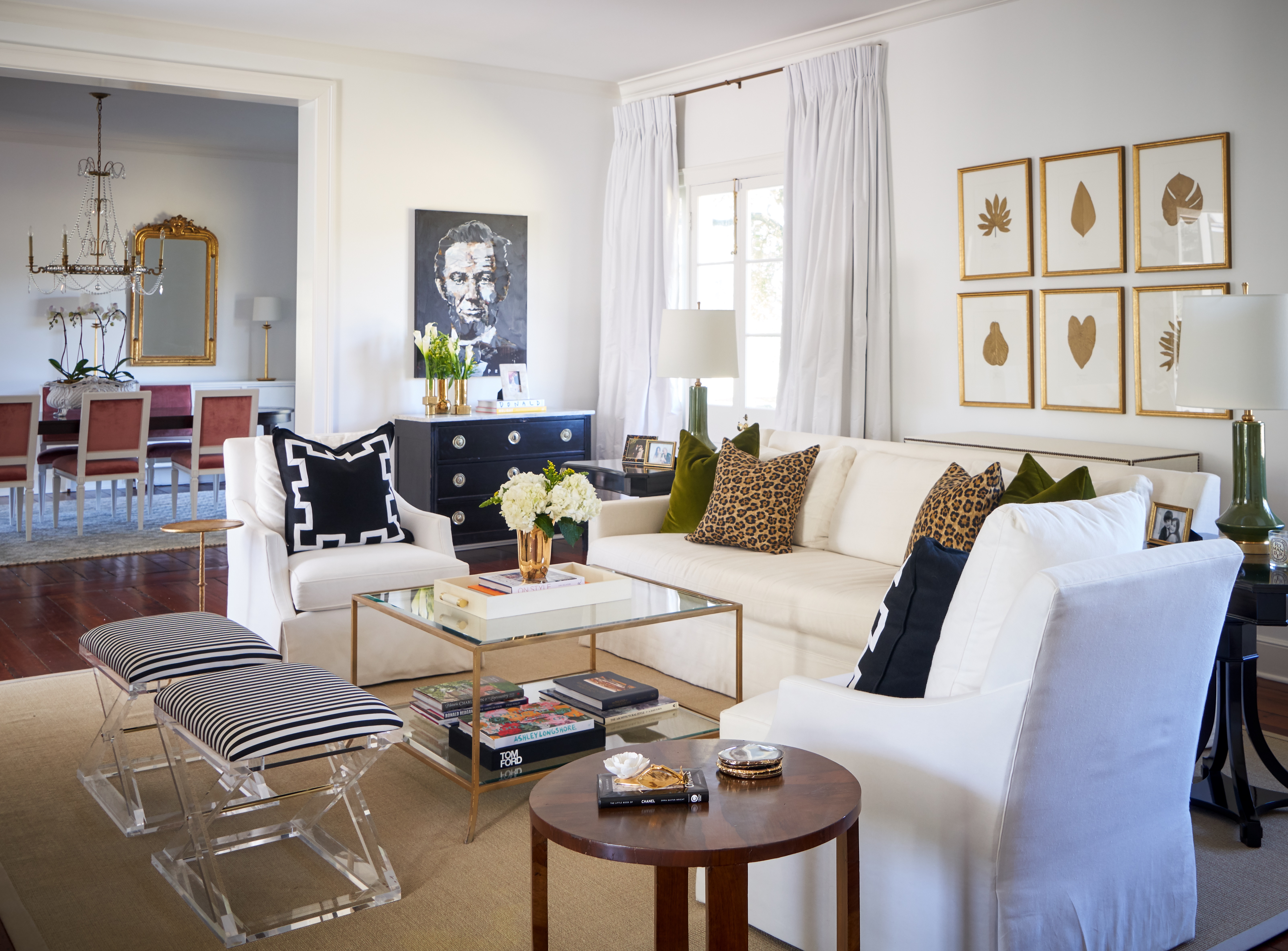 Rather than install all new furniture, draperies, floor coverings and accent pieces at once, the busy couple wanted to take their time implementing Rivers' strategies a little more slowly. It was a practical choice that wound up enhancing the overall look. "We've really done a few things at a time," Rivers says. "Lauren wanted to make sure she got quality pieces instead of having a single, one-time budget. And it all turned out a little more layered that way, which is nice."
Lauren and Kristopher's requests for the interior design included a mix of antiques and modern, clean-lined furnishings—a look for which Rivers was well known. What forced the designer to step outside of her typical approach, though, was Lauren's desire to emphasize her preferred color palette of black and white. "I loved that she had a different palette than what I'm used to working with," Rivers says. "She wanted black and white—that's her favorite look and that's how she dresses. She's always very polished and put together."
Though a black and white scheme might sound stark, Rivers chose antiques made of warm stained wood and infused elements of subtle color—like olive green throw pillows or gray-blue print chairs—to temper the palette. Antique statement pieces like a large Trumeau mirror on the living room wall juxtapose with contemporary furniture pieces with clear Lucite legs, and a blend of bold modern fabrics and traditional floral and animal prints tie it all together. "I just love the mixture," Lauren says.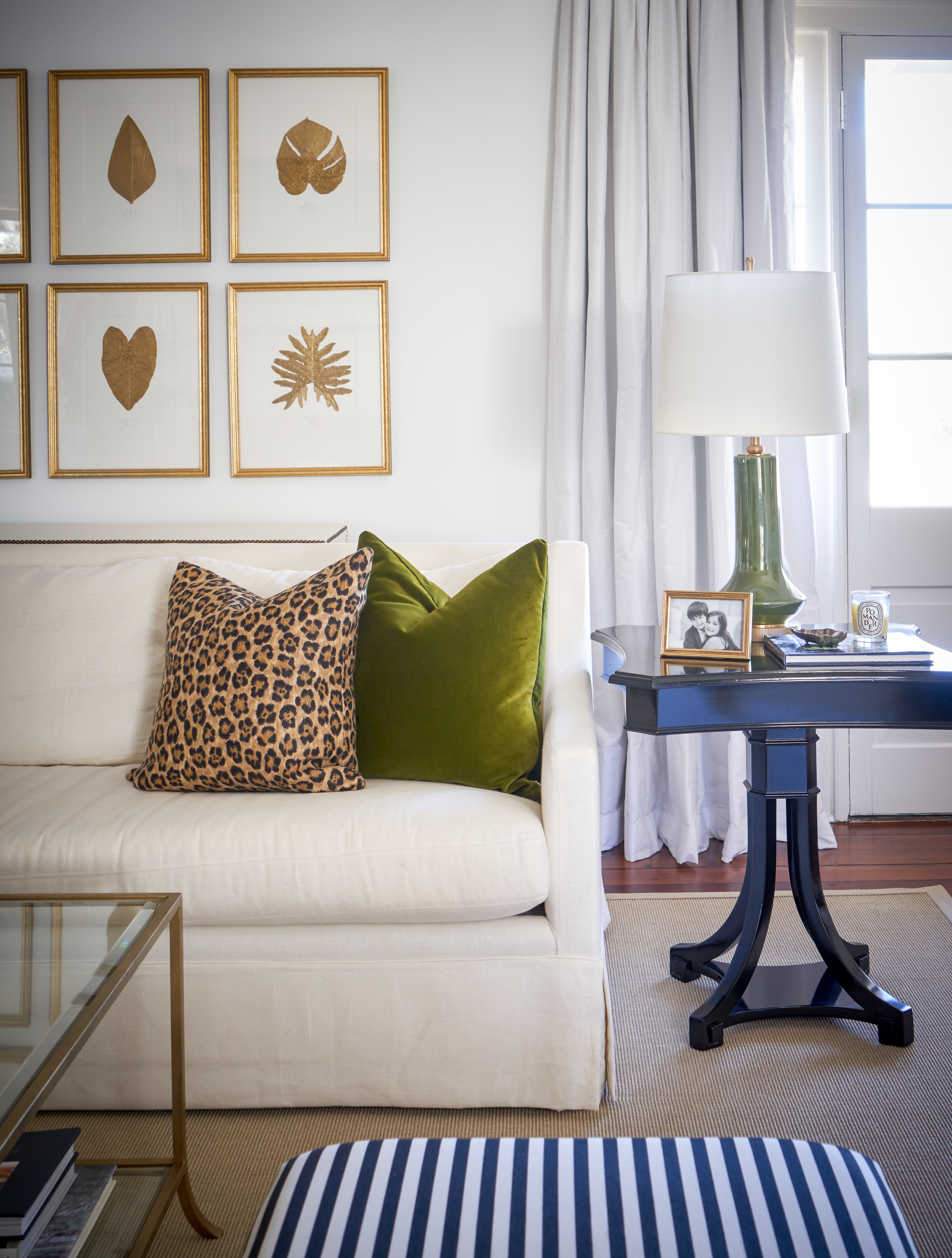 What's outside the home's doors is just as important to Lauren and Kristopher as what's inside. They were drawn to the classic Hays Town courtyard, which came complete with an original kumquat tree, and they called on Treppendahl Landscape to restore that private outdoor space with classic south Louisiana plantings. "We wanted to do Mr. Town's original landscape plan," Lauren says. "Honestly, this is what sold me on the house. I loved the hardwood floors and the bricks, but this was what I loved the most."
Out the back door, Kristopher is drawn in another direction—to the Baton Rouge Country Club golf course just beyond the backyard. An avid golfer, he tries to play at least once a week, and it couldn't be easier to get to the links. "He really does walk out the back door and play golf," Lauren says. Adds Kristopher, "Not as much as I'd like, but when I can."
Lauren attests that she finds the couple's new home an ideal place to get work done. Whether looking out the windows at the courtyard or the scenic golf course, the view is as serene as the interior setting itself.
"I'm glad to be in a space that's comfortable and that really reflects us," she says. "We feel really blessed."
---
See more photos from this home in our gallery below: